Those in the know already wear a FOPE gold bracelet alongside their luxury timepiece: these luxurious flexible gold bracelets are comfortable, smooth and hug the wrist.
The ideal watch accessory? It's all about flexible gold.
It's no wonder that this Italian fine jewellery brand is the must-have accessory to a watch. FOPE's origins, which stretch back to almost a century, was as a manufacturer of gold watch bracelets for many Swiss watch brands. Since then, FOPE has become one of Italy's most innovative gold jewellery brands, blending traditional goldsmithing with modern technological innovation, including ground-breaking robotic technology from their headquarters in Vicenza. This unique approach to jewellery making has led to FOPE's unique Flex'it gold bracelets, which boast tiny gold springs hidden between each link for flexibility to provide a comfortable, roll-on form.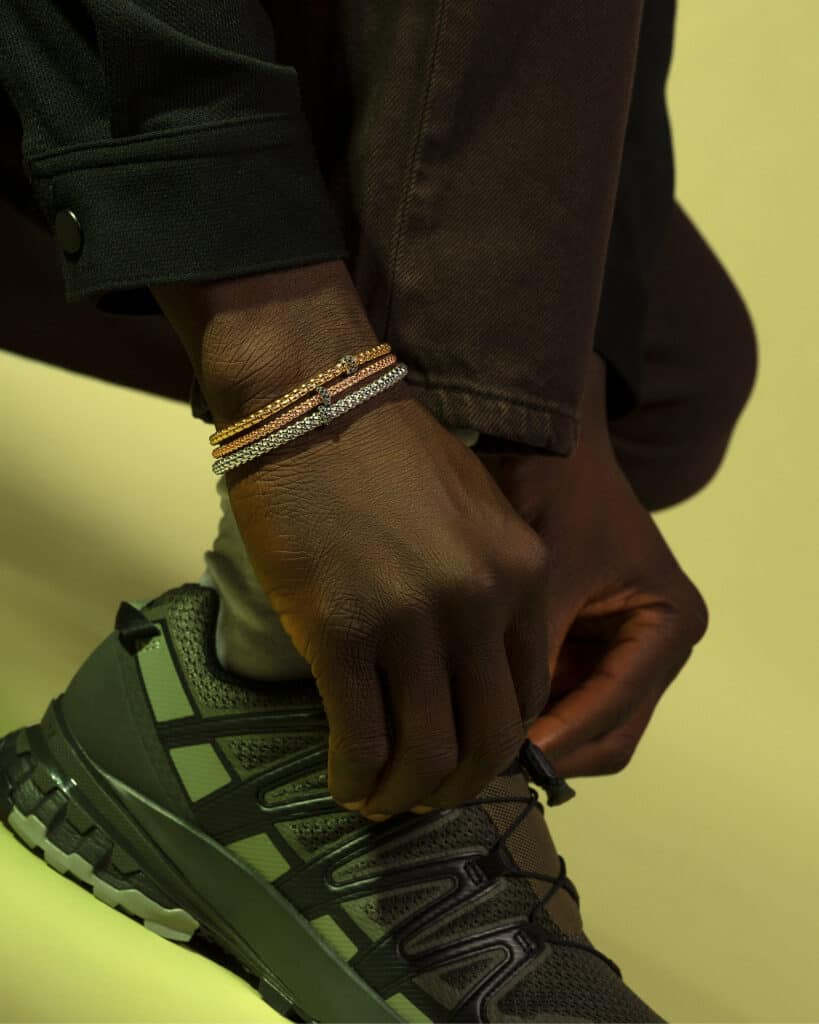 While the original Flex'it bracelets were marketed towards women, the classic Italian design and comfortable feel had broad appeal across both genders. Now FOPE has developed a range specifically for men, set with black diamonds for a masculine edge. Each piece is crafted from 18 carat white or rose gold and set with black diamonds (brilliant- or princess-cut), making them ideal for stacking with fine watches.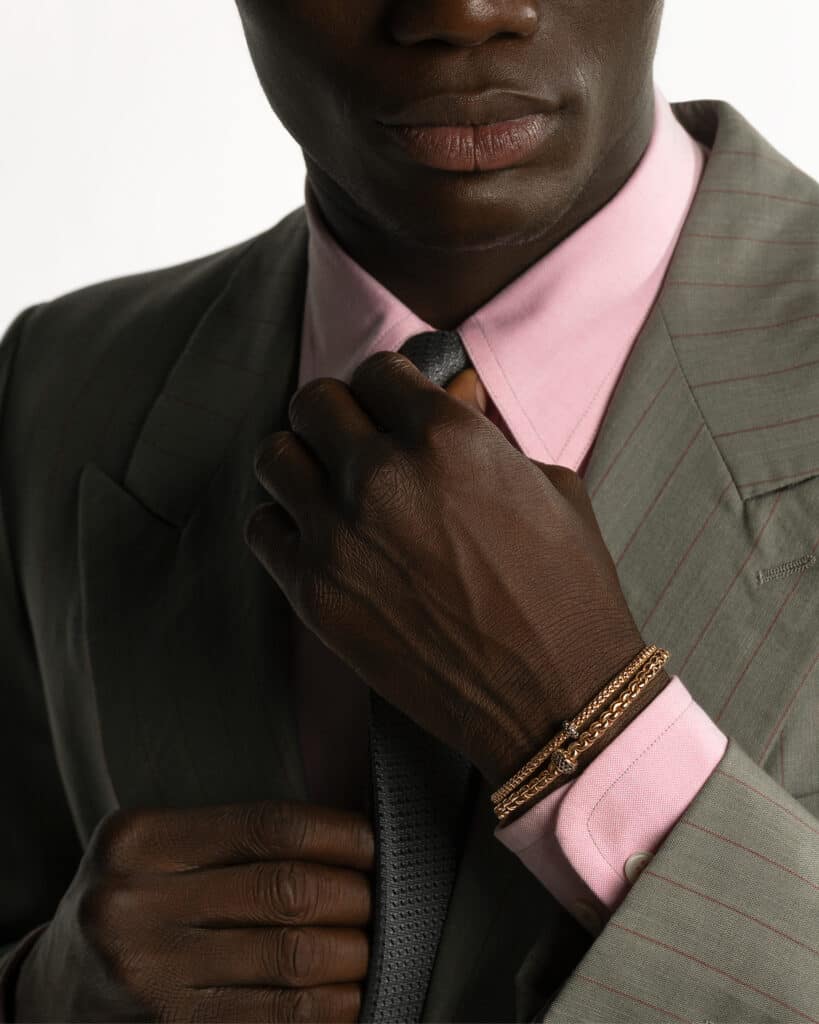 The black diamond goes particularly well with a dark dial, but really there are no rules: a white gold Flex'it bracelet contrasts well with an alligator or leather strap, while warm rose gold bracelets work equally as well, or even add a sharp contrast when worn against the stainless steel bracelets of a sports watch.
To discover more about FOPE, visit the brand's flagship boutique, at 1A Old Bond Street, London, or visit FOPE to find your local stockist.