Alain Silberstein turns a dream into reality and takes the Bell & Ross BR 03 watch into his world of outlandish geometric forms and primary colours.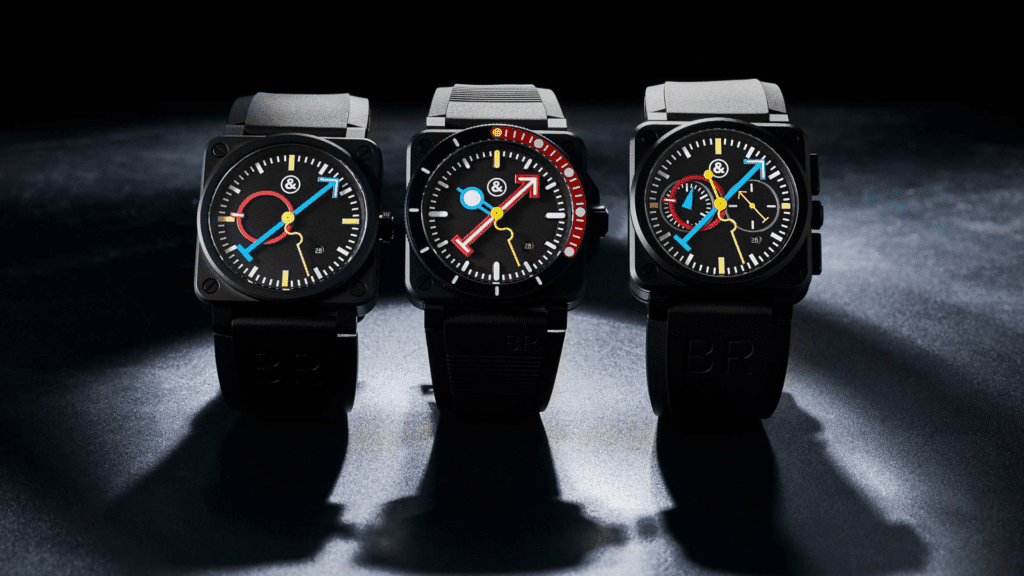 This latest Alain Silberstein collaboration is with two of the leading individuals in the watch industry, Carlos Rosillo and Bruno Belamich of Bell & Ross. Together, they have created a trilogy of timepieces based on their iconic BR 03, famously inspired by aviation cockpit instruments. The Trilogy are based on the iconic BR 03 and made of Black Ceramic that consists of a time-only model with date, a diving watch and a chronograph.
BELL & ROSS X ALAIN SILBERSTEIN
BR 03-92 KLUB 22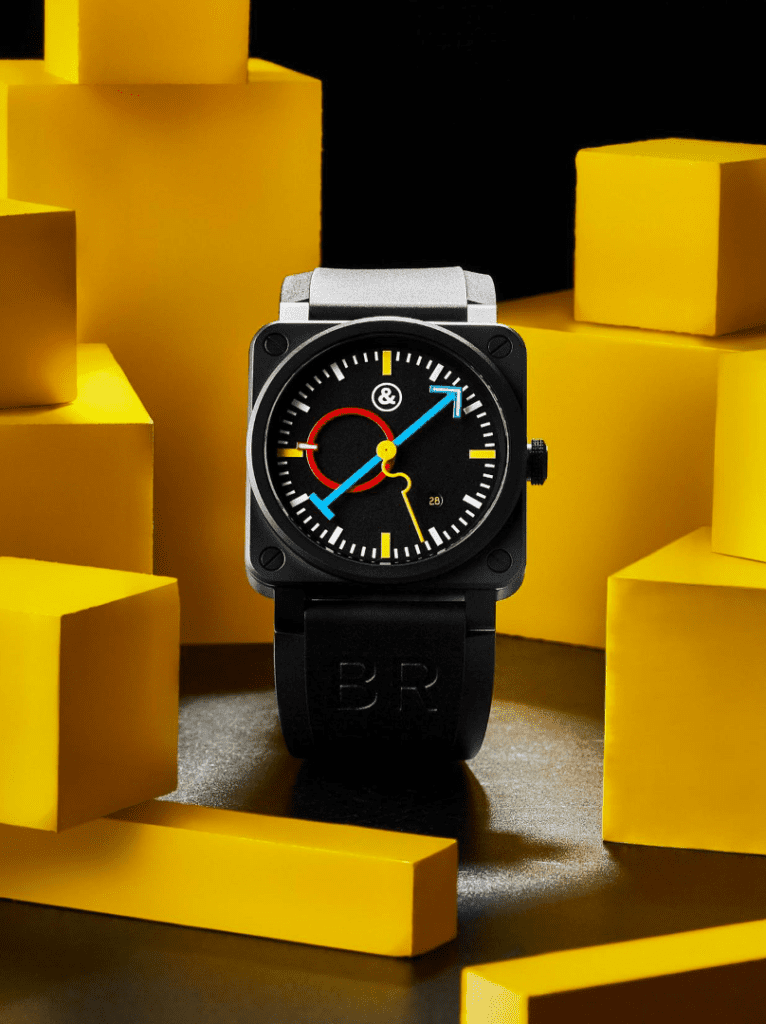 The time-only model has a pure matte black ceramic case and jet-black dial, with the hands transforming from functional objects into massive oversized geometric forms evoking a sense of playfulness, optimism and humour. A huge red circle shows the hours, an oversized blue arrow reads the minutes, while an S-shaped form in bold yellow indicates the passing of the seconds. The dial is interrupted only by the subtle date indicator.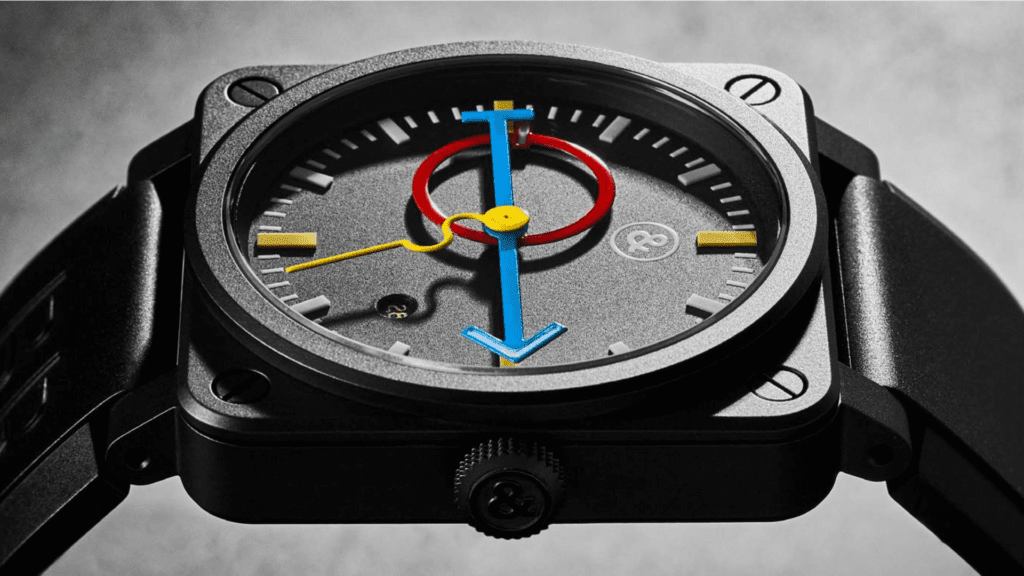 At the same time, the minute track is pure Bell & Ross, expressing the rugged instrument typography gleaned from cockpit instruments. Providing an additional jolt of visual energy, the four cardinal markers have also been turned primary yellow. The crown of the watch, meanwhile, features an engraved ampersand logo.
The time-only watch features an automatic movement with date function, the caliber BR.CAL-302. It is priced at USD 4,400 and will be made in 200 examples.
BELL & ROSS X ALAIN SILBERSTEIN
BR 03-92 MARINE 22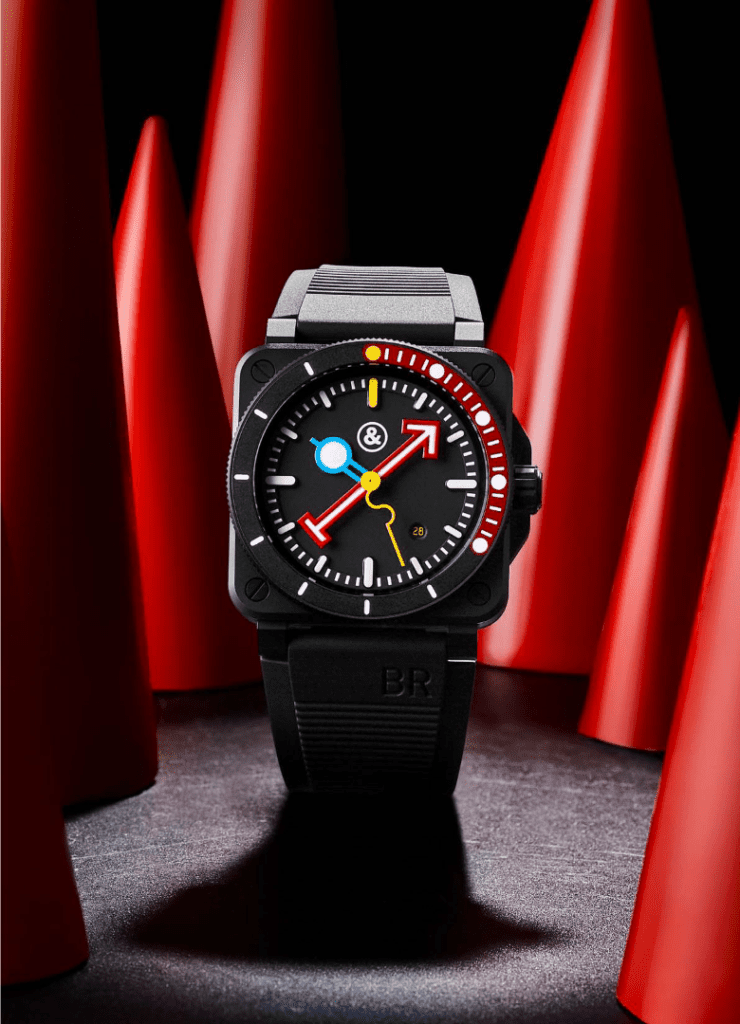 The diver model expresses Silberstein's most daring new interpretation of his design language while still retaining its functional utility as a submersible timepiece.
"I wanted the watch to feature the high visibility of the luminous hour and minute hands and bezel, so that it would function perfectly as a diving watch even if it happens to be an engagingly artistic timepiece. Traditionally, decompression stops at different depths take five minutes, and so we wanted to optimise the bezel to provide an easy reading for this."

Alain Silberstein, Master Watchmaker & Designer
This timepiece features the very first use of Silberstein's 'Maxi' hands, a blue circular hand with a massive luminous plot for the hours, and a huge red triangle inlaid with luminous material for the all-important minute hand that provides a reading for elapsed dive time.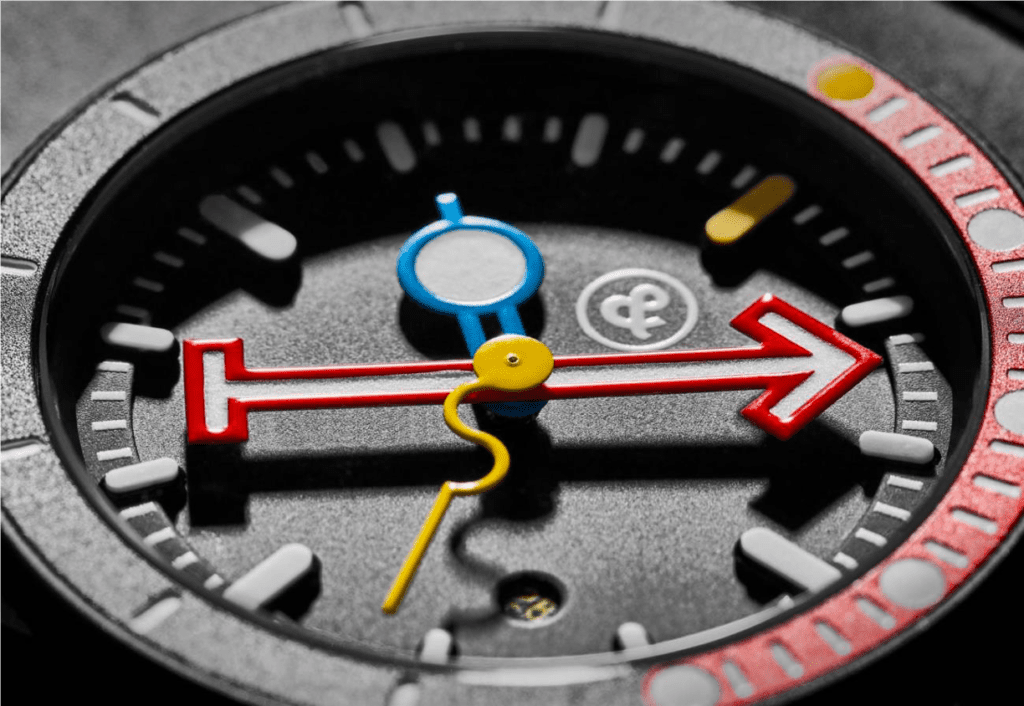 The watch features a two-tone ceramic bezel with the last 20-minutes of the insert coloured red and featuring a full set of 20-minute markers with luminous indexes. The diver model is depth rated to 300 meters, features a screw-down crown and is powered by the same automatic movement with date function as the time only model, caliber BR.CAL-302. It is priced at USD 5,600 and will be made in a series of 100 examples.
"We decided to simply use the ampersand that already features prominently in our brand name, because what better symbol for a collaboration between equals could you imagine?"

Bruno Belamich, Co-Founder, Bell & Ross
BELL & ROSS ×ALAIN SILBERSTEIN
BR 03-94 KRONO 22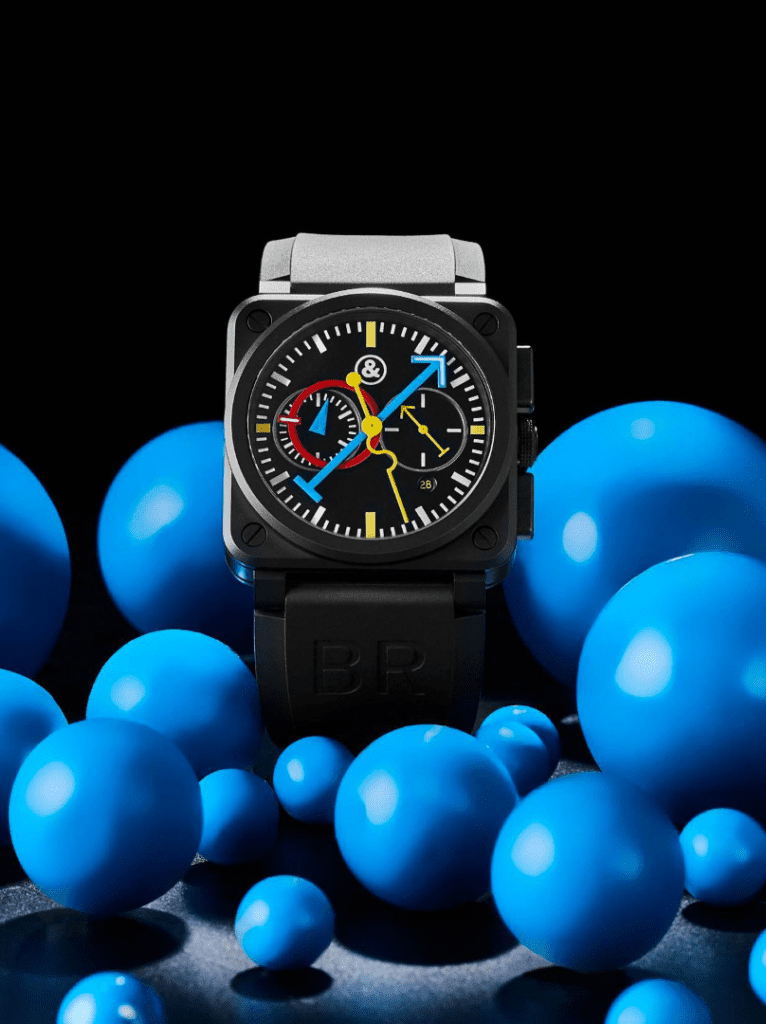 The chronograph model is the watch for those who love stunning visual design and those who want the advantage of a timepiece capable of timing events. It has a total of five of Silberstein's famous Bauhaus-inspired hands, the same red circle for the hours and blue arrow for the minutes, but now the yellow S-shaped hand serves as the chronograph seconds indicator.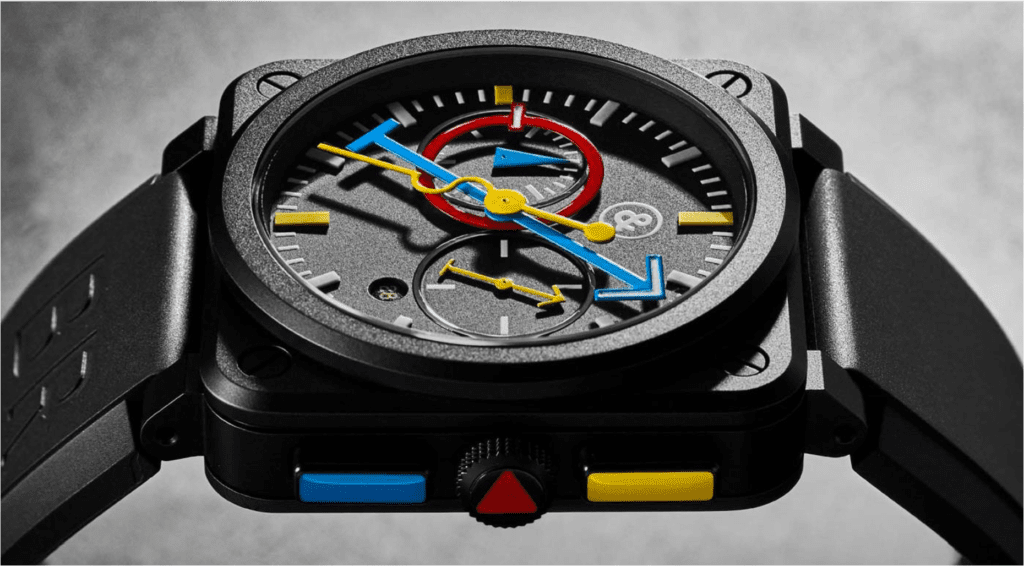 In addition, a blue triangle serves as the indicator for the chronograph 30-minute counter, with a yellow arrow for the continuous seconds indicator. The chronograph pushers are inlaid with a yellow lacquered rectangle for the start/stop function and a blue rectangle for the reset function. The crown features Silberstein's signature red triangle.
The watch features an automatic chronograph movement with date, the caliber BR.CAL-301. It is priced at USD 6,700 and will be made in 100 examples.
All of the watches are individually numbered. Watches 1 to 50 will be sold exclusively in a box set of all three timepieces (below). Together with Bell & Ross, Silberstein has designed an incredible collector's box for these Trilogy sets, featuring his signature primary colours. These boxes are the perfect way to display the timepieces together. It is priced at USD 16,700.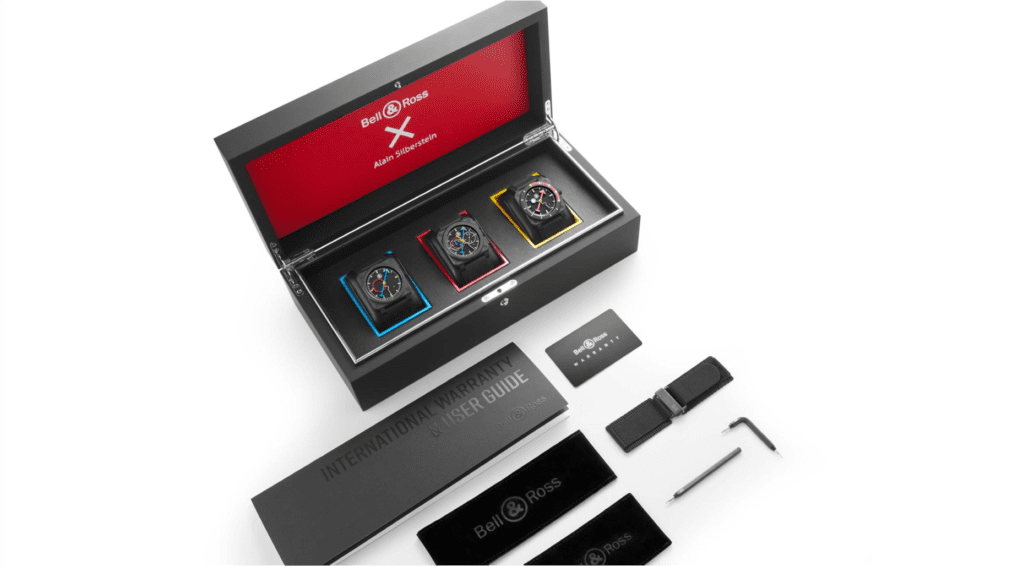 For more information please visit Bell & Ross or visit Grail Watch to purchase.