On 10th September, 2022, Alexander Shorokhoff, the family-run manufactory, which is known and appreciated worldwide for its high-quality and artistic creations for the wrist, will be 30 years old.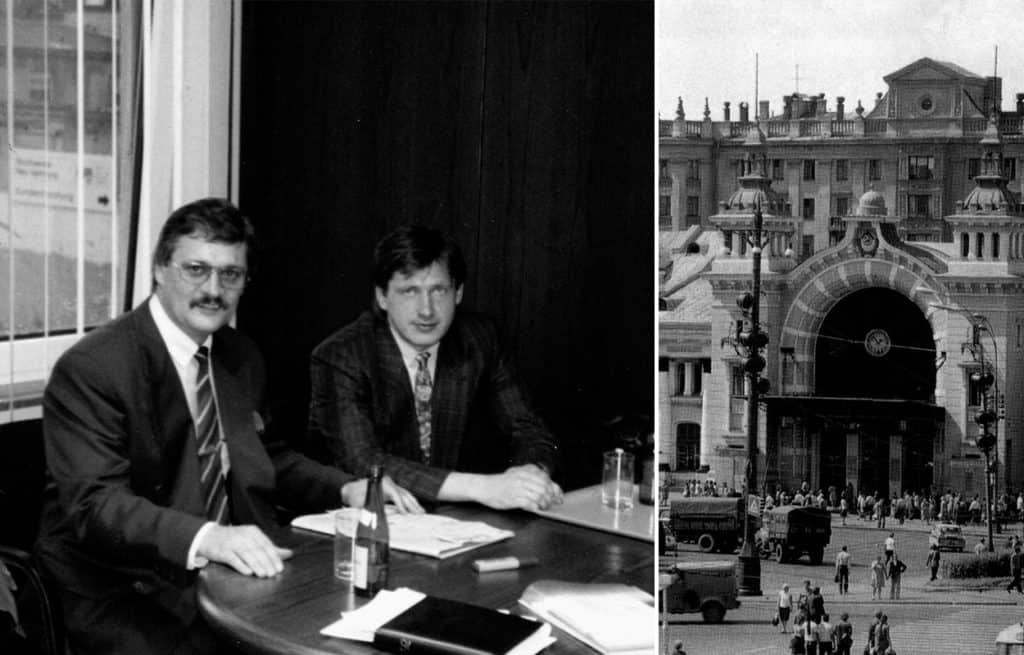 Company founder, CEO and designer Alexander Shorokhov, starting from the picturesque town of Alzenau in Bavaria, has not only successfully established his luxury watch brand worldwide, but has also created his own artful niche in the watch market.
He had a clear idea when he founded a distribution company in Frankfurt am Main in 1992 – mechanical movements, at a fair price-to-performance ratio, an unusual design, guaranteed popularity as well as good sales figures. In 1993, he established the brand 'Poljot' as a synonym for Russian watches on the Western market.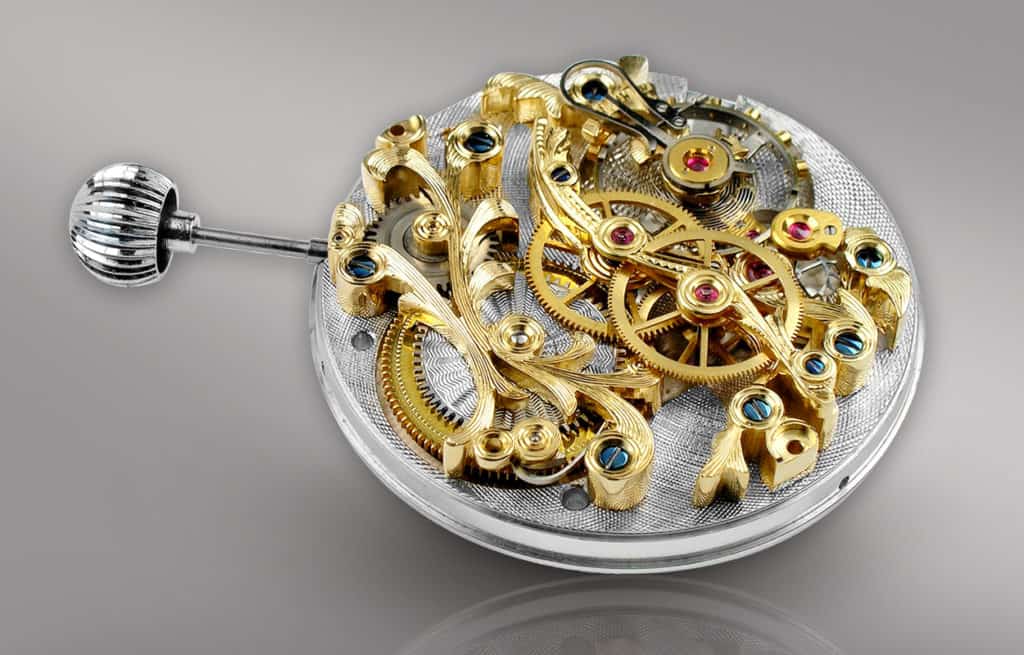 In 1994, with a selected team of master watchmakers, he opened a small watch workshop, to which he brought his talent as a designer and launched his first own collection under the newly patented brand 'Poljot-International'. It was at this time that the watch movements were for the first time decoratively finished and quality control was introduced.
In 2002 he patented the brand 'Alexander Shorokhoff' under his own name and built his first luxury collection 'Heritage', which was dedicated to great Russian artists such as Tchaikovsky, Tolstoy, Dostoevsky and Pushkin. The goal from the beginning was to produce limited editions with artistic ambition, which quickly became sought after among watch enthusiasts.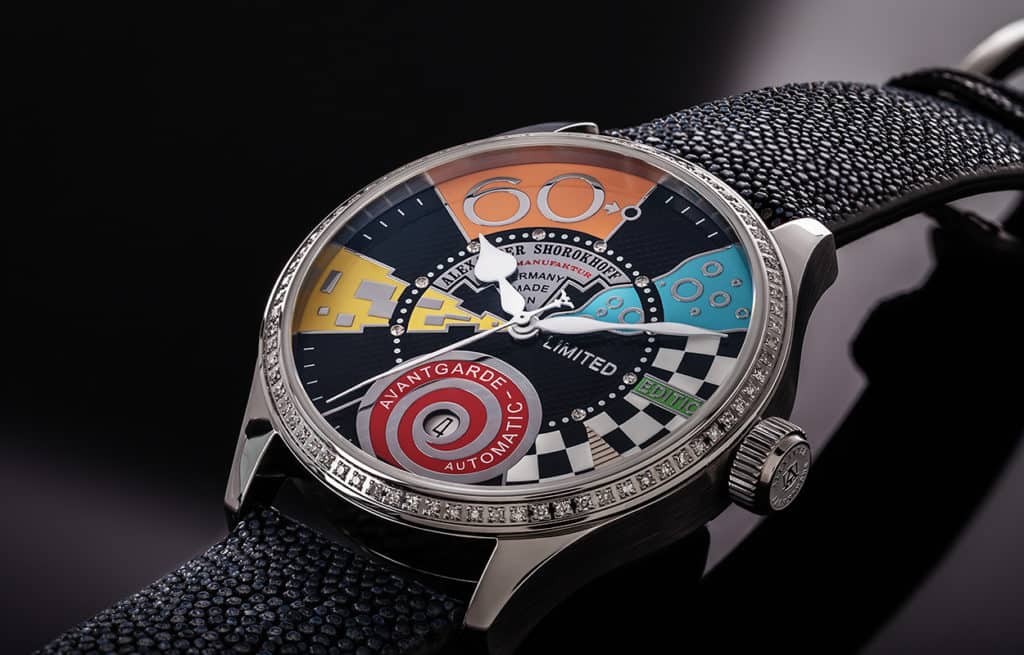 International recognition came with the 'Avantgarde' collection presented in 2011, a collection on the luxury watch market that takes all facets of self-confident, independent, modern art and culture and translates this into a new revolutionary watch design with a unique language of colour and form. Alexander, created his own niche in the watch market – Art on the Wrist!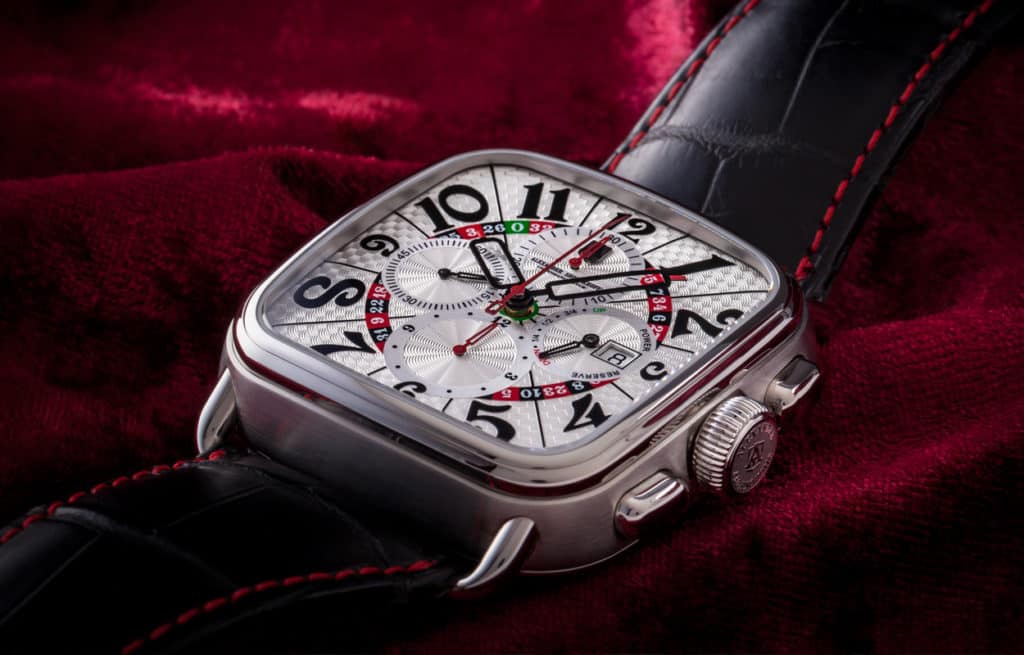 In addition to the unique and creative anniversary models, which will be promoted throughout the year, the manufactory is planning, as is customary for artists, personal 'Alexander Shorokhoff' exhibitions which the founder is planning to attend. These exhibitions are expected to take place in Berlin, Vienna, Moscow and New York.
For the 30th anniversary, he is designing a total of 30 unique one-of-a-kind pieces with a limitation of only one piece per person! These unique pieces will not only be unique and very creative, but also fully live up to the brand philosophy of producing limited works of art.

The first model of the anniversary collection 'UNIQUE0', is called 'Orange Horse – AS.UniquE0.1'. Many world-famous painters, especially painters of the avant-garde style, have used the theme of the horse. For example Franz Marc with the 'Blue Horse I' or Pablo Picasso with his world-famous 'Guernica' and Wassily Kandinsky with the 'Abstract Horse' (below).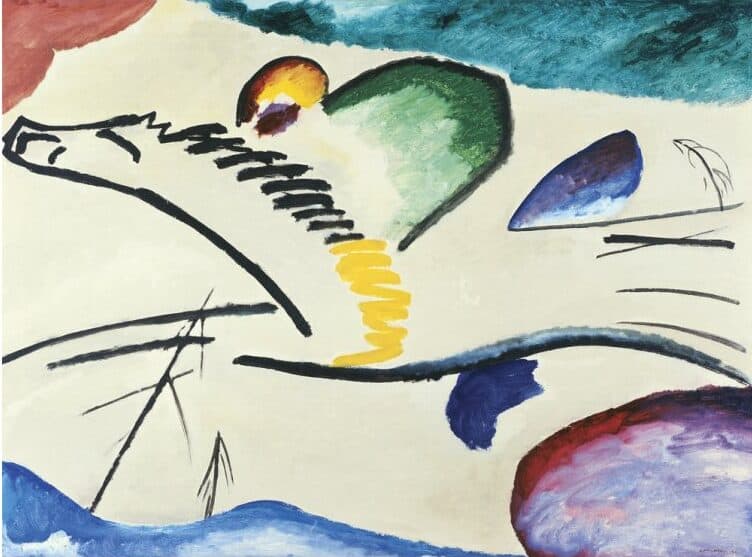 For the first time a horse appears as a motif in the collection. Alexander wanted the depiction to be as close as possible to his sketch, as if it had been painted by hand. That is why on the horse there are very simple and free black lines, which come from Shorokhov's pencil. The handwriting of a real artist. To give this 'painting' a certain 'naturalness' and 'mobility', the entire dial was made of high quality mother of pearl. The landscape, the sky and the horse were composed of different individual parts. The clouds were printed in grey.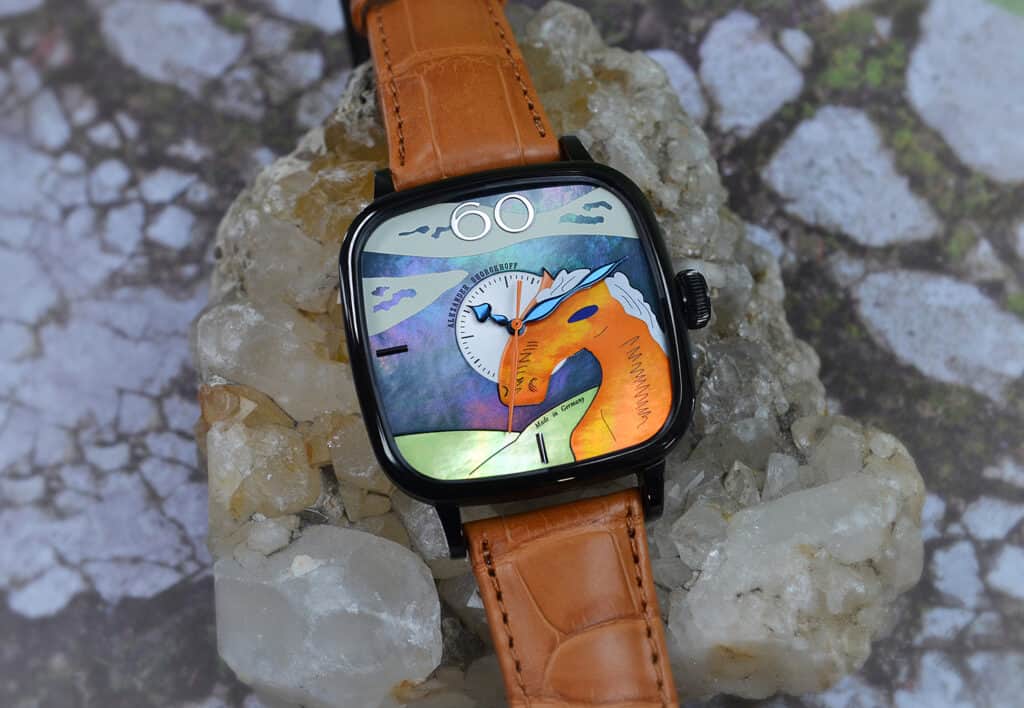 There will be a total of three unique copies of this work of art: One model will be made of stainless steel case with real gold wire, the second model will be produced of IP black coated case with enameled stripes on the side, while the third variant will be available with gold plated case also with enameled stripes on the side.
These unique and artistic works of the 'Orange Horse' will be available for the first time in mid-January 2022. All upcoming models of the 'UNIQUE0' collection will always be available for purchase online on a Thursday at 12 noon. We are already looking forward to an exceptionally creative and exciting anniversary year ahead, with unprecedented and outstanding artistic watch models from Alexander Shorokhoff.
For more information and to join the manufactory on its journey into the 'unexpected', please visit Alexander Shorokhoff.