At MrWatchMaster, we wholeheartedly support the next generation of watch and clock makers. Since 2015, F.P. Journe's Young Talent Competition has discovered the next generation of most talented young watchmaking apprentices in the world, supporting them in their route to independence by identifying their achievements and putting them under the spotlight.
F.P.Journe organises the Young Talent Competition with the support of The Hour Glass, luxury watch retailer in the Asia Pacific region. Both Maisons aim to perpetuate and support the art of haute horology and cultivate the appreciation of extensive horological craftsmanship. 
The jury of the Young Talent Competition 2021 is composed of key personalities from the international horological scene, including, Philippe Dufour, Andreas Strehler, Giulio Papi, Marc Jenni, Michael Tay, Elizabeth Doerr and François-Paul Journe.
This year's winner was Mario Scarpatetti for his spectacular Kalender Perpeten (below), that included a movement with secular calendar based on his patented invention.
"The idea for this clock with secular perpetual calendar came in winter 2016, with a moon ball for the moon phase, and a time equation, wanting the clock movement to have a very long power reserve. The heart of the movement is the perpetual calendar, which automatically corrects even the uneven secular years. Controlled by a wheel that turns once every 400 years, the date needs no correction."

Mario Scarpatetti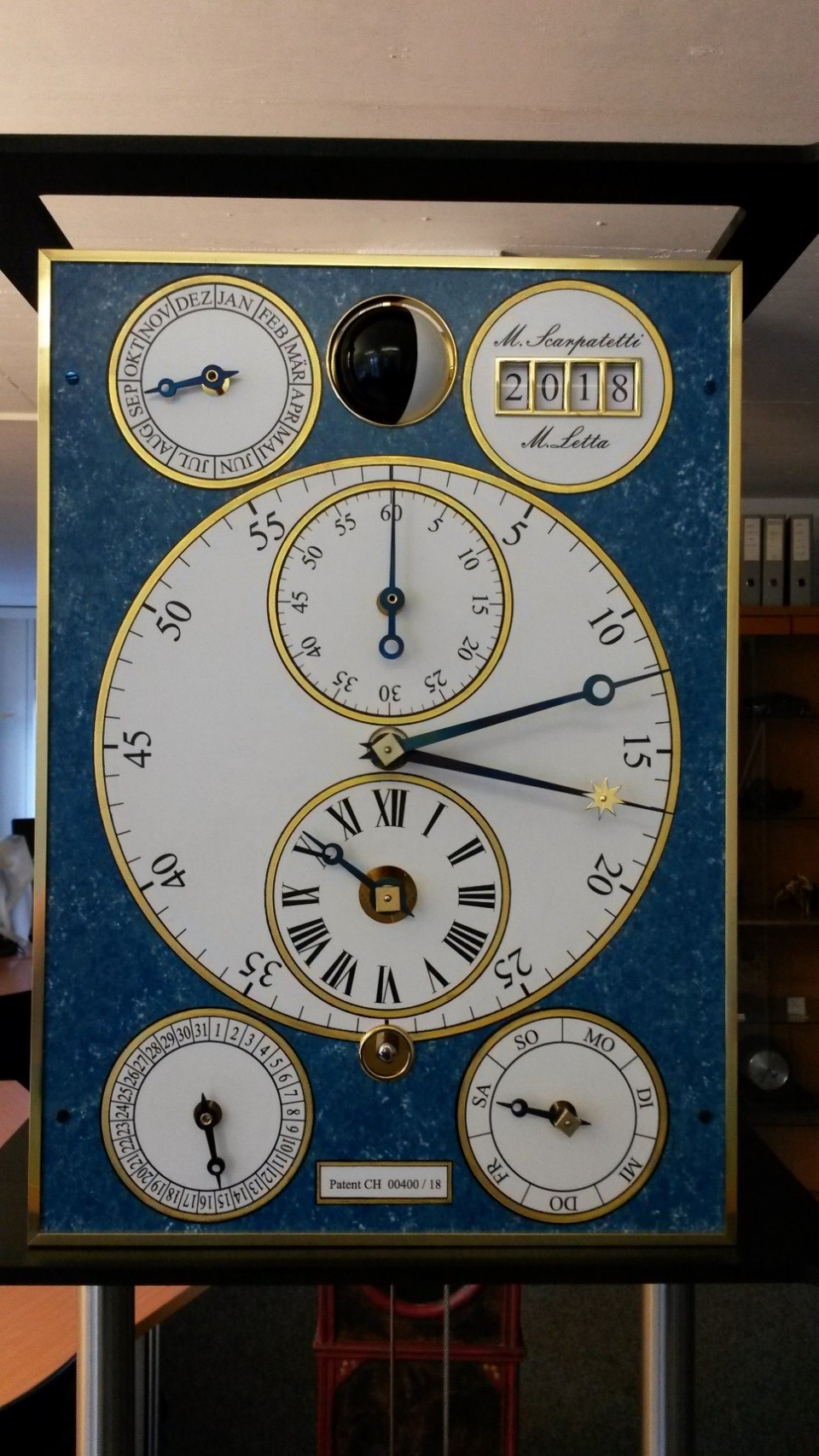 In 2013, Mario made a clock with classic perpetual calendar with a 4-year wheel but something bothered him. The mechanics may recognise leap years between centuries, but not whether a century or millennium is a leap year or not. He started to think about a mechanism that could recognise whether a century or a millennium has a February 29th or not. It was during a train ride, that the solution came to him. His idea was to supplement the mechanics of a well-known perpetual calendar with an additional wheel that turns once every 400 years. The greatest achievement is the ease with which this 400-year wheel is switched.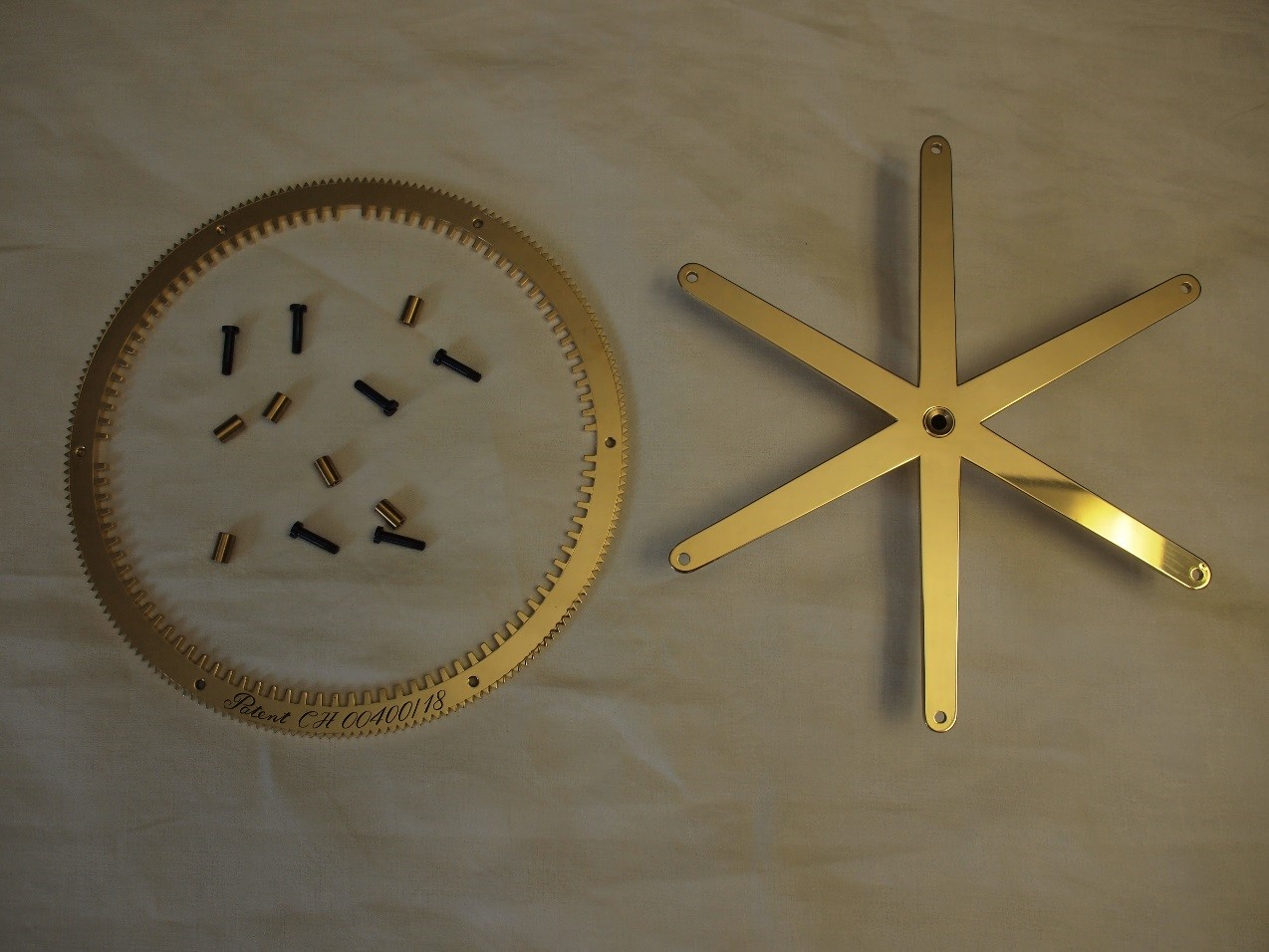 Shortly afterwards, he was asked whether he would make a movement for the drive of a planetarium and he put his sketches on hold. He now had the time to design a clock with his own perpetual calendar. He started milling the first wheels in 2016 and the construction of the large movement lasted until summer 2018. During the production, in March 2018, he applied for a patent for his invention by the Swiss Federal Institute of Intellectual Property relating to a 400-year wheel and its indexing. This was granted in 2018 with the patent N° CH 00400/18.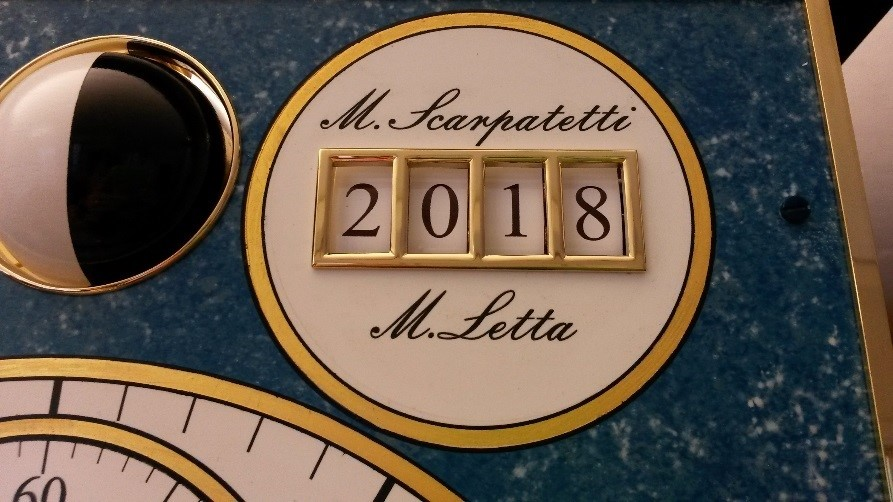 All parts of the movement, with the exception of four ball-bearings (Kugellager), were traditionally handmade. Most of the parts were made from brass and steel sheets, as well as brass and steel round bars. For the manufacturing of the movement, Mario made all parts without NC and CNC-controlled machines. The movement can be dismantled into 478 individual parts. It consists of a total of 570 components.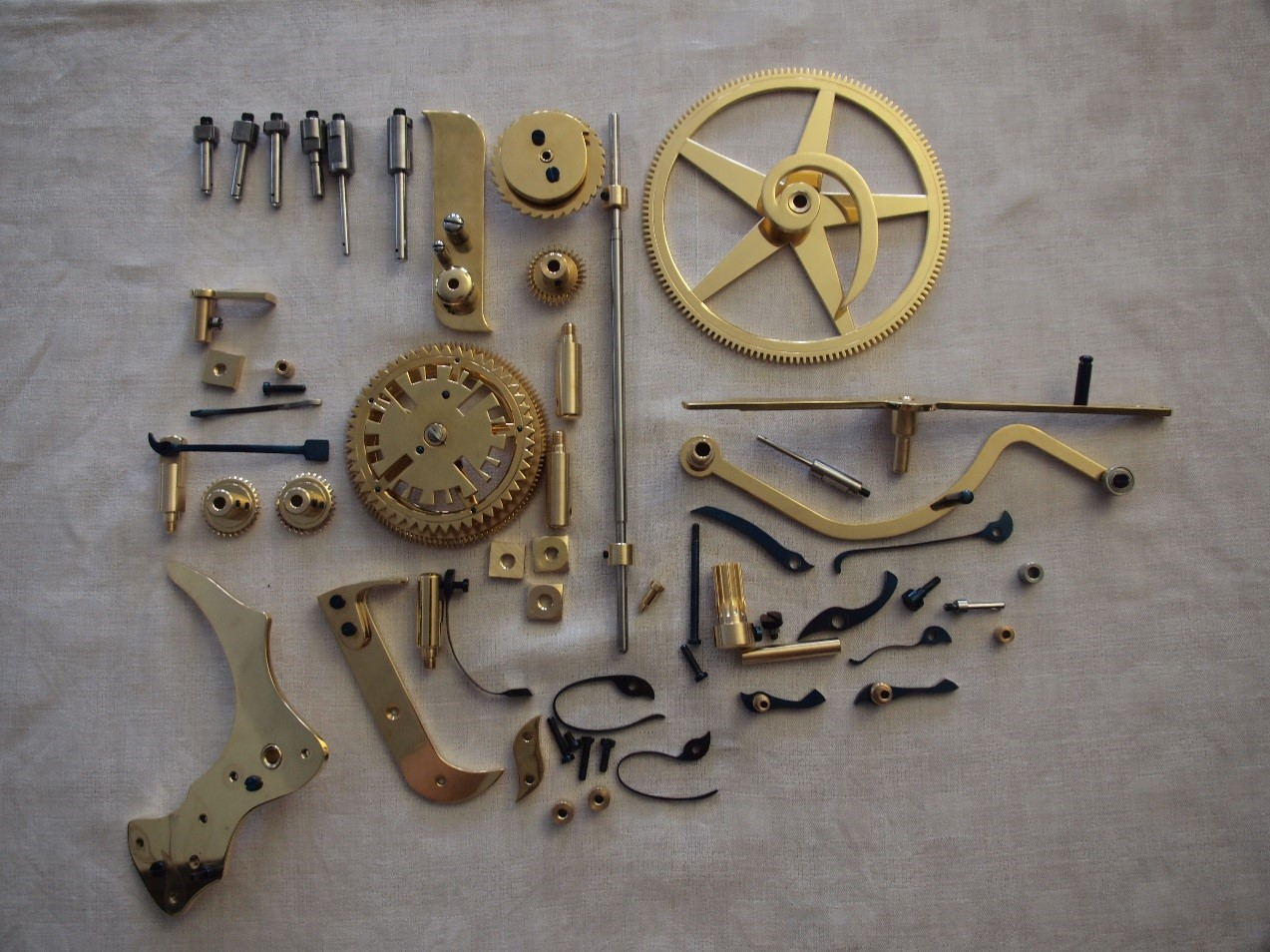 Mechanism: Height: 48 cm – Width: 48 cm Total clock height: 203 cm Total clock weight: 50 kg. 
Movement: Height 42 cm Dial: Height 41 cm Weight: 21 kg, Sassalbo stone from Poschiavo.
Months – moon phases – years / hours – minutes – seconds – equation of time / date – day.
For more information please visit https://www.fpjourne.com