For the past 40-years the G-SHOCK spirit of supporting and guiding all who take on challenges is now expressed in the a range of minerals, featuring stones that have been used as a guide for adventurers since the Middle Ages.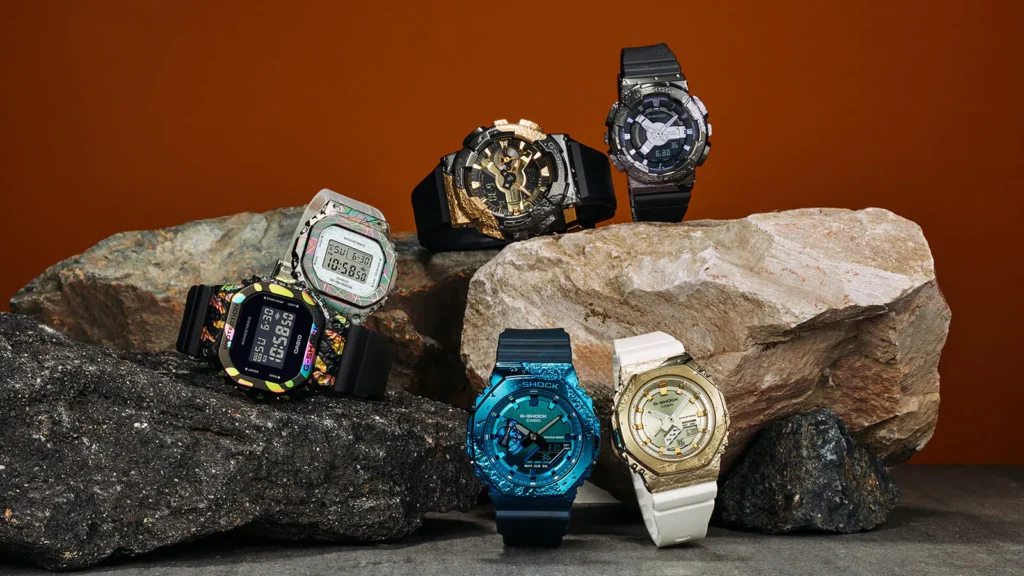 The metal-covered base model is crafted using forging and processing technologies like IP finishing,
gaining a rough stony texture and multicolour sparkle. These special watches are overflowing with the spirit of adventure perfect for the G-SHOCK's 40th anniversary.
Stones whose light-refracting properties were used to determine the position of the sun have served as both guideposts and protective charms for adventurers on the high seas. Sunstone, calcite, and cordierite, popular as energetic minerals, have symbolic meanings that give adventurers courage.
Sunstone: Bringing about victory
Calcite: Leading onward to success
Cordierite: Showing the way
These limited-edition timepieces celebrate the G-SHOCK 40th through and through: the phrase "SINCE 1983" appears on the dial; the Eric Haze-designed 40th logo is engraved on the case back, and there are four stars for 40 on the band loop.
Technical Specifications: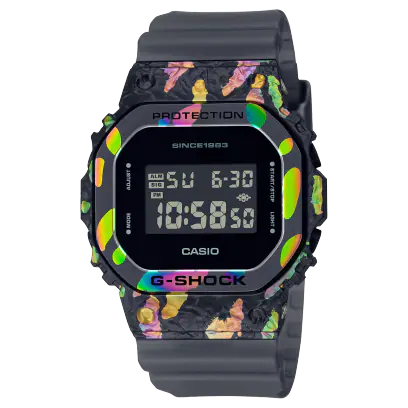 GM-5640GEM-1
Case size (L× W× H): 49.6 × 43.2 × 12.9 mm
Weight: 78 g
Case and bezel material: Resin/Stainless steel
Band: Resin Band
Construction: Shock Resistant
Water resistance: 200-meter water resistance
Power supply and battery life: Approx. battery life – 2 years on CR2016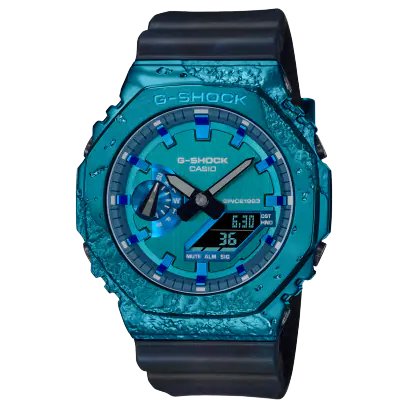 GM-2140GEM-2A
Case size (L× W× H): 49.3 × 44.4 × 12.1 mm
Weight: 72 g
Case and bezel material: Resin/Stainless steel
Band: Resin Band
Construction: Shock Resistant
Water resistance: 200-meter water resistance
Power supply and battery life: Approx. battery life – 3 years on SR726W X 2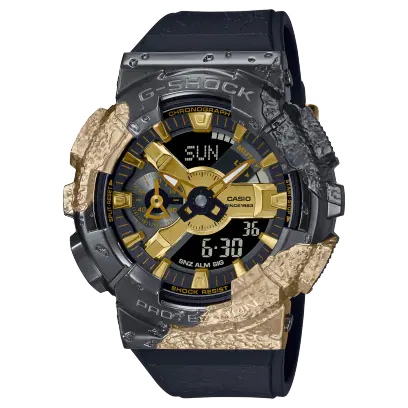 GM-114GEM-1A9
Case size (L× W× H): 51.9 × 48.8 × 16.9 mm
Weight: 99 g
Case and bezel material: Resin/Stainless steel
Band: Resin Band
Construction: Shock Resistant/Magnetic Resistant
Water resistance: 200-meter water resistance
Power supply and battery life: Approx. battery life – 3 years on SR927W X 2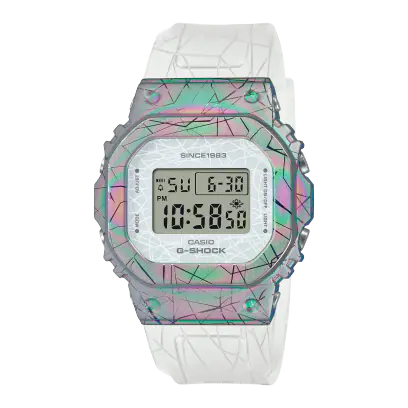 GM-S5640GEM-7
Case size (L× W× H): 43.8 × 38.4 × 10.9 mm
Weight: 50 g
Case and bezel material: Resin/Stainless steel
Band: Resin Band
Construction: Shock Resistant
Water resistance: 200-meter water resistance
Power supply and battery life: Approx. battery life – 2 years on CR1616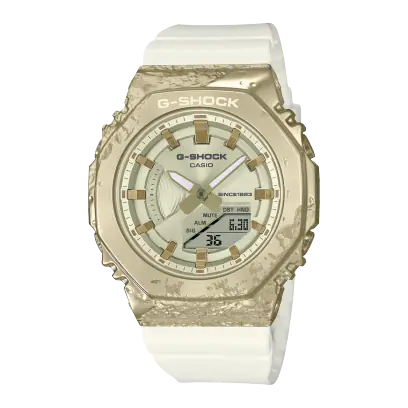 GM-S2140GEM-9A
Case size (L× W× H): 46.2 × 40.5 × 11.3 mm
Weight: 58 g
Case and bezel material: Resin/Stainless steel
Band: Resin Band
Construction: Shock Resistant
Water resistance: 200-meter water resistance
Power supply and battery life: Approx. battery life – 3 years on CR1025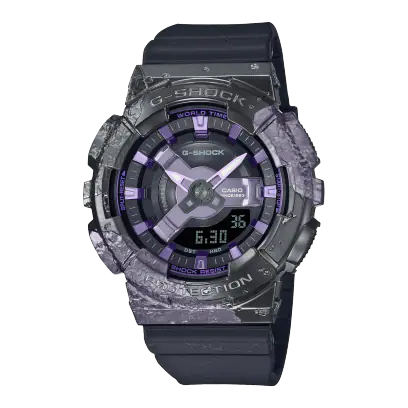 GM-S114GEM-1A2
Case size (L× W× H): 46 × 42 × 13.1 mm
Weight: 58 g
Case and bezel material: Resin/Stainless steel
Band: Resin Band
Construction: Shock Resistant
Water resistance: 200-meter water resistance
Power supply and battery life: Approx. battery life – 3 years on CR1025