The latest GMW-B5000 series model is the full-metal version of the DW-5000C, the very first G-SHOCK.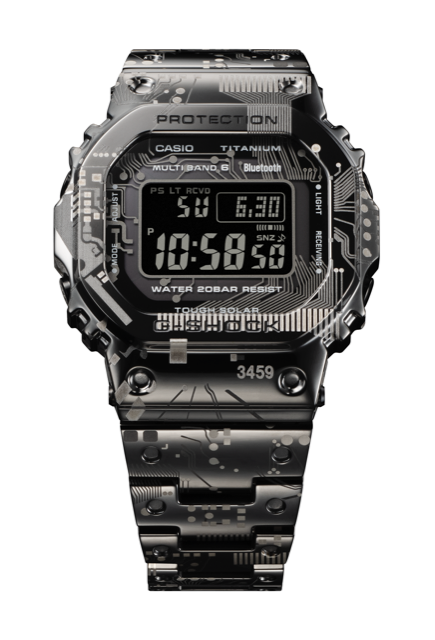 Created in full metal and featuring a circuit board pattern, the watch is made from TranTixxii® titanium making it twice as hard & durable as pure titanium, whilst maintaining a lightweight feel. The pattern of the 3459 circuit board of the GMW-B5000 module is drawn on the surface of the watch using black ion plating (IP) and laser engraving. Laser irradiation is performed twice to draw the pattern, before black IP coating and after coating. This makes it possible to produce different shading, which creates a feeling of multi-dimensional depth.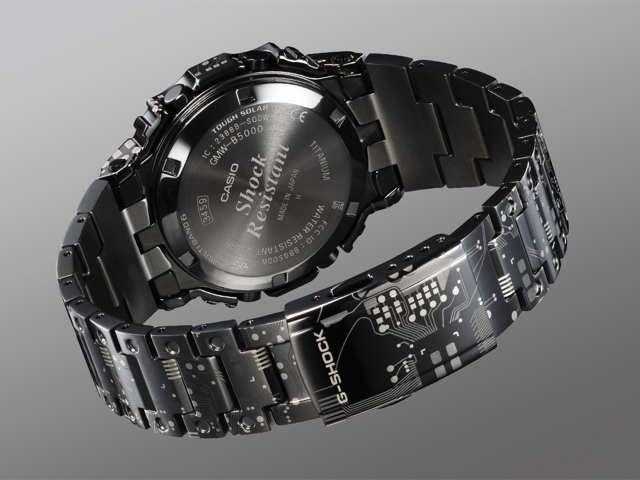 Everything about this unique new full-metal G-SHOCK creates a stunning visual impact and a feeling of luxury. Major features of the GMW-B5000TCC-1 include Tough Solar power, Multi-Band 6 radio time sync, Bluetooth mobile link, 5 world times, 1/100-second stopwatch, 24-hour countdown timer, 5 daily alarms with 1 snooze, full auto LED backlight, and adjustable date format.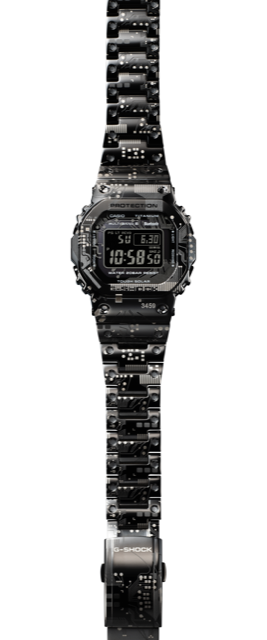 The GMW-B5000TCC is available from G-SHOCK on the 2nd February and priced at £1,599.00
For more information please visit G-SHOCK