The latest Hermès Arceau Wow, has been inspired by the silk scarf design by Ugo Bienvenu.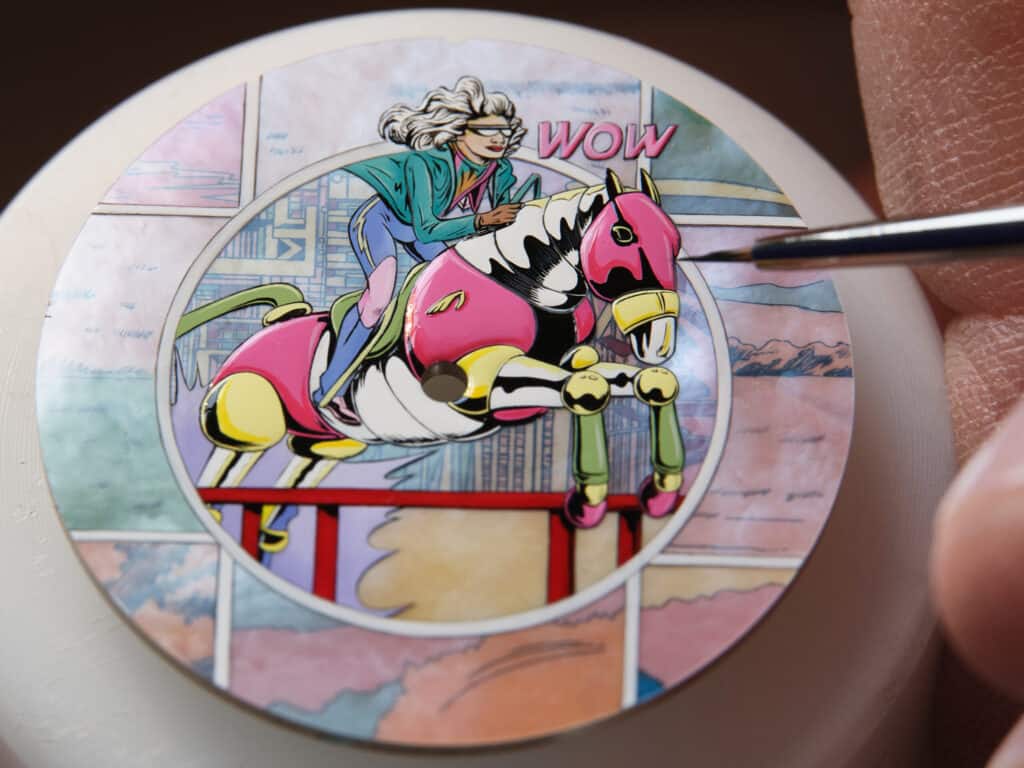 The scarf design, with its small square comic-book-style panels, is part re-interpreted with miniature painting on this double-sided mother-of-pearl dial; a multicoloured interpretation on the front and a monochrome version on the back, just like the original silk scarf (below).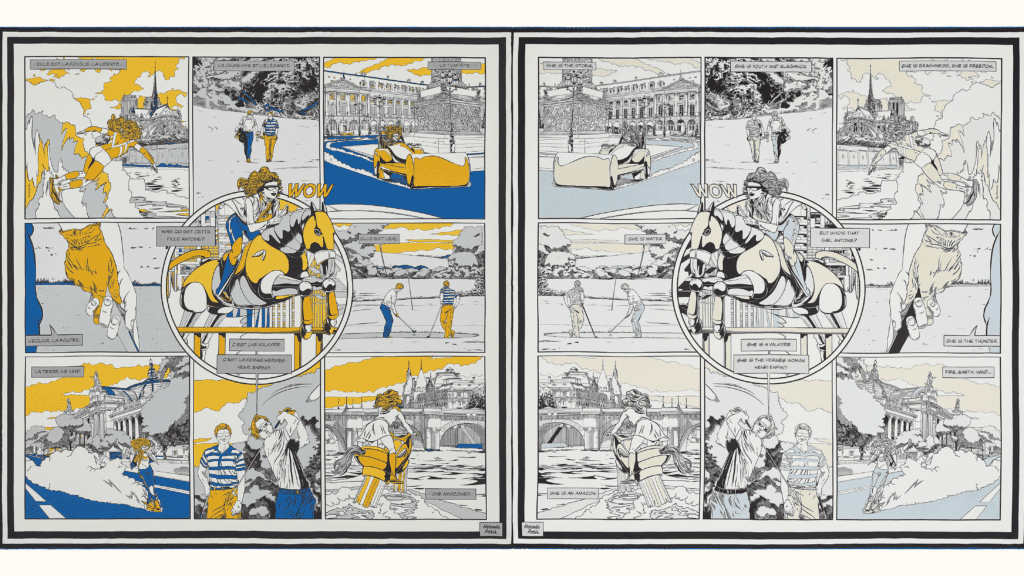 On the first side, the design is initially reproduced in black ink, visible on both sides. It guides the deft touch of the artisan until the last brush stroke (below). The entire décor of the motif is then hand-painted on this first side. The pastel colours are applied one by one: thick enough to give depth to the design, yet thin enough to let the light shine through. It takes about 20 layers to bring out every nuance of this design. Each is fired in the kiln at 90°C to solidify the precious pigment.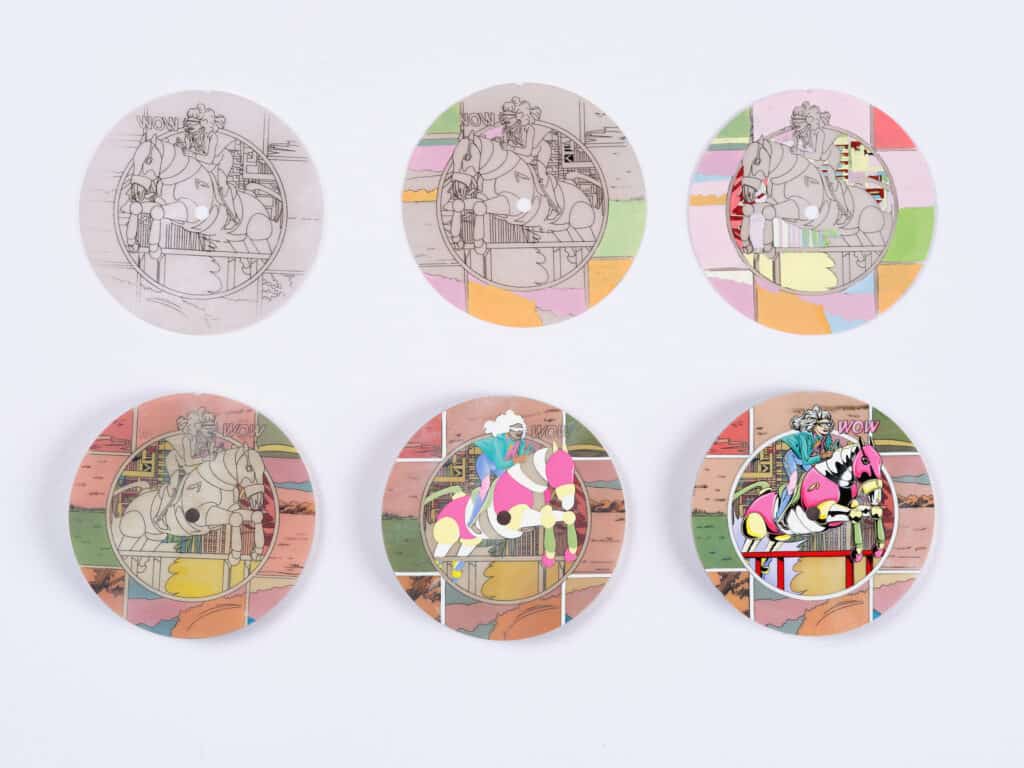 The horse and heroine are majestically enthroned on the second face corresponding to the upper dial side of the watch. The colour is sharper, the volume denser, the design is every bit as lively as the rider and her mount. Together, they literally burst out of the dial. The Hermès gallop responds to the silky, muted solid colours painted on the reverse side of the watch with its brightly varied shades, its relief effects and its boldness. While the horse's movement makes a sudden appearance, it stems from a wealth of meticulous and diligent work involving more than 35 hours to produce a single dial.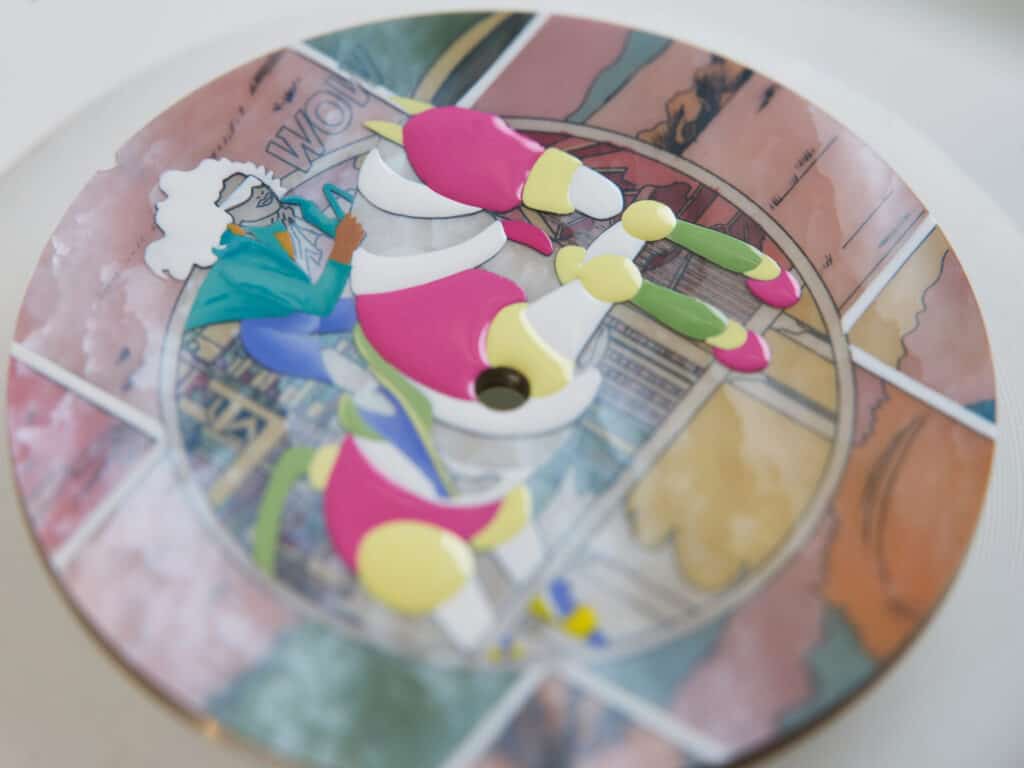 This timepiece with its Arceau case designed by Henri d'Origny in 1978 comes in two versions powered by the same Manufacture H1912 self-winding movement. The first flaunts a dial in soft pink tones, while the second opts for bluish accents. Paired with a Hermès calfskin strap, each of these white gold Arceau Wow model features a bezel set with 82 diamonds and is issued in a 24-piece limited edition.
Technical Specifications: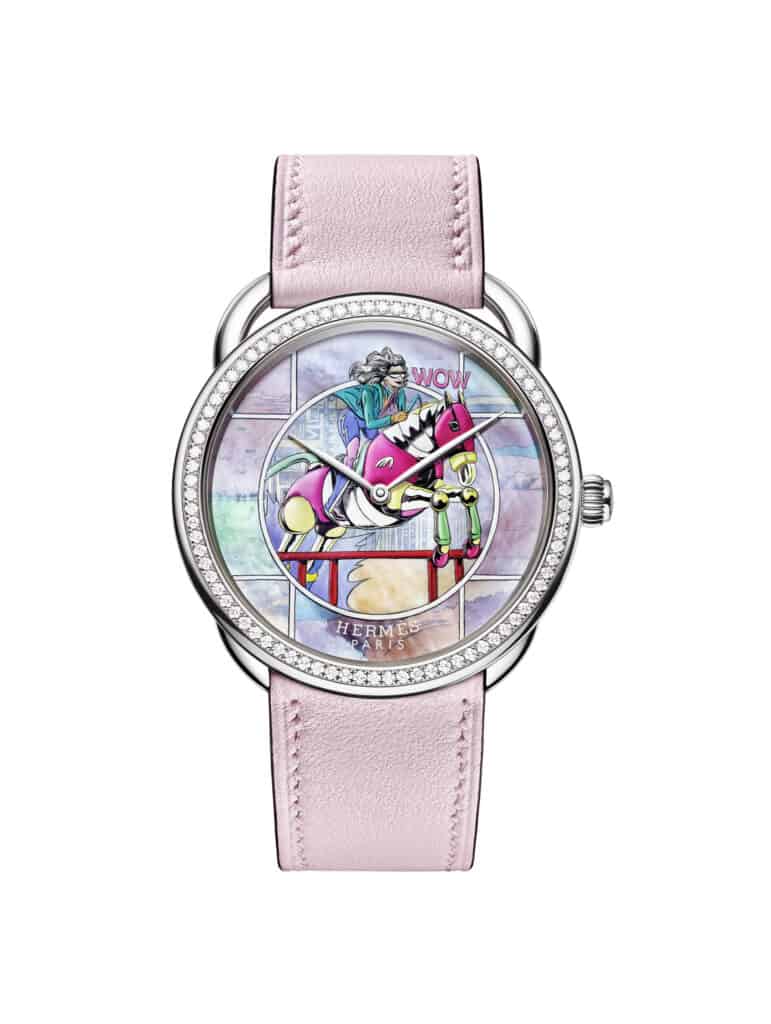 Limited and numbered edition of 24
MOVEMENT
Manufacture Hermès H1912 movement
Mechanical self-winding, crafted in Switzerland
Diameter: 23.9mm
Thickness: 3.7mm
Power reserve: 50 hours
Frequency: 28,800 vph (4Hz)
Functions: Hours, minutes
Decoration: Circular-grained and snailed baseplate,oscillating weight and bridges adorned with a sprinkling of Hs
CASE
Shape/size: Round, 38 mm in diameter
Material: White gold set with 82 diamonds
Glass: Anti-reflective sapphire crystal and case-back
Water resistance: 3 bar
DIAL
Miniature painting on double-sided mother-of-pearl
STRAP
Sakura pink calfskin
PRICE
On request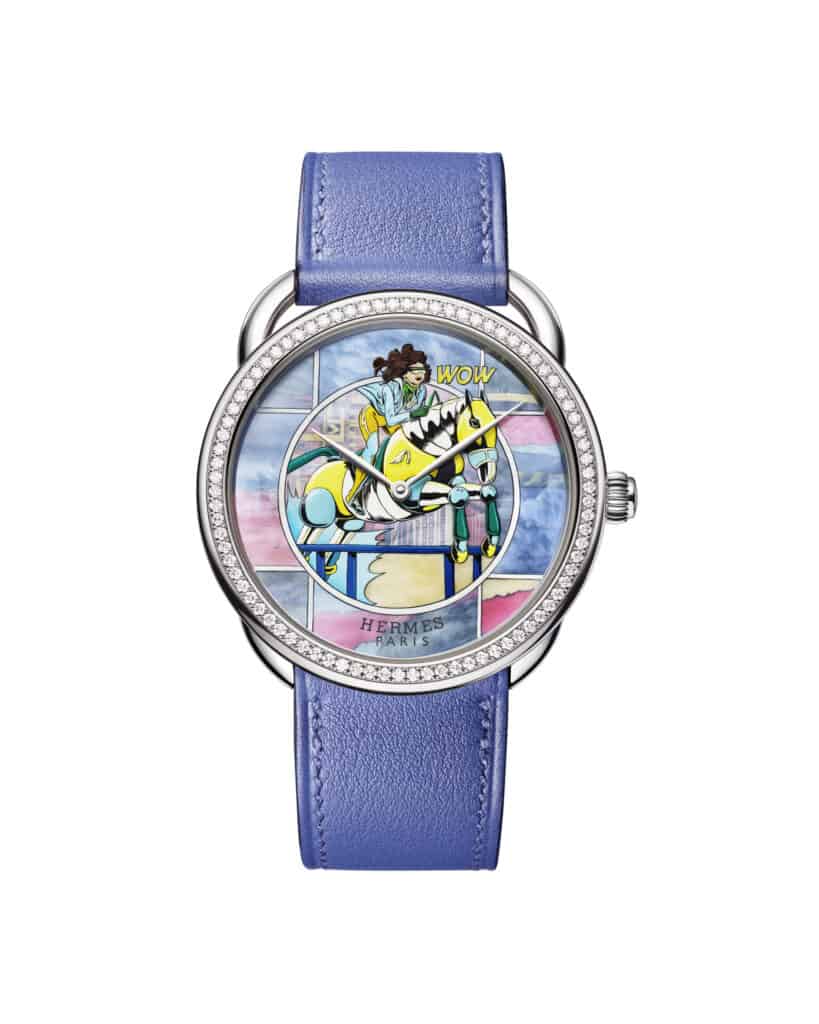 Limited and numbered edition of 24
MOVEMENT
Manufacture Hermès H1912 movement
Mechanical self-winding, crafted in Switzerland
Diameter: 23.9mm
Thickness: 3.7mm
Power reserve: 50 hours
Frequency: 28,800 vph (4Hz)
Functions: Hours, minutes
Decoration: Circular-grained and snailed baseplate,oscillating weight and bridges adorned with a sprinkling of Hs
CASE
Shape/size: Round, 38 mm in diameter
Material: White gold set with 82 diamonds
Glass: Anti-reflective sapphire crystal and case-back
Water resistance: 3 bar
DIAL
Miniature painting on double-sided mother-of-pearl
STRAP
Brighton blue calfskin
PRICE
On request
For more information please visit Hermès