To celebrating their 160-year anniversary, Junghans take a look back over its history – whilst also very much looking forwards into the future. On the 14th of April, the company celebrated its foundation back in 1861 for the 160th time.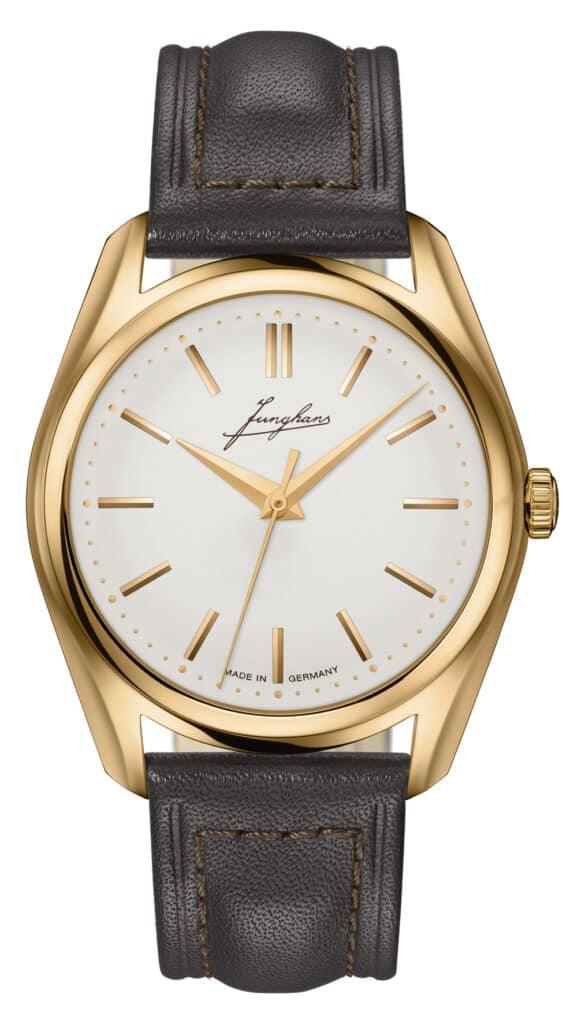 The new Meister Signatur Handaufzug Edition 160 pays homage to harks back to an era when Junghans developed and produced a multitude of mechanical watch movements – and quite literally carries the signature of the master. The distinctive design characteristics of the 18-carat gold timepiece adhere to the traditional archetype, albeit with a modern interpretation. An authentic reprisal of the Meister legend can be evidenced in the inner workings of the watch: the Meister Signatur is powered by the classic hand-winding movement J620 – strictly limited to 160 units.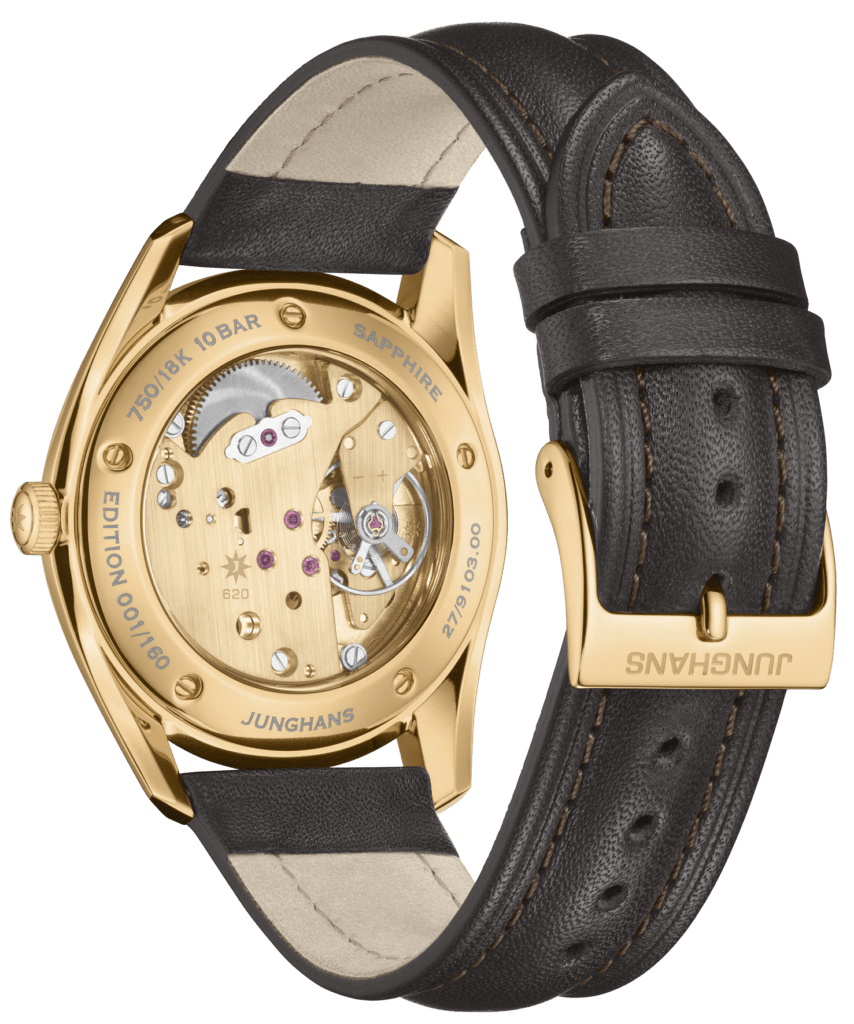 Developed and produced decades ago in Schramberg, these movements are now finished with loving attention to detail. A glass case back provides a glimpse into this vibrant chapter of fascinating watch making history. Reminiscences of yesterday, transported to the present.
Moving to the present, with the puristic Max Bill models and the most recent FORM line, Junghans are following the principles of modern, German industrial design. It was with these standards that the Black Forest gained global recognition as a cradle of German inventiveness in the twentieth century.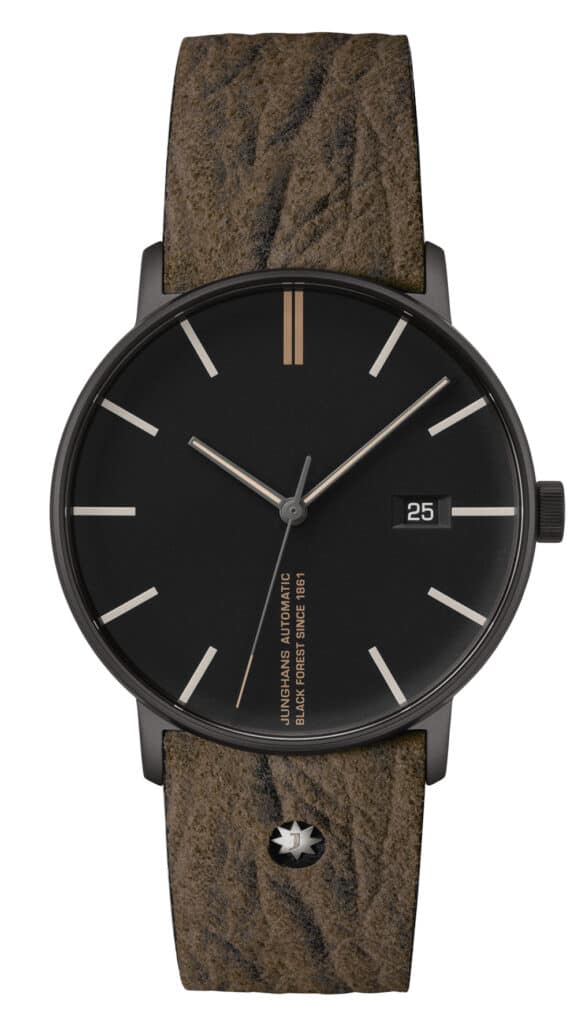 The close attachment to their home region is underpinned by the long-standing business with release of their FORM A Edition 160, limited to only 600 units – however, with a modern interpretation. With references to the Black Forest incorporated into the design on the one hand, and a clear, straightforward design on the other, the watch is symbolic of Junghans' approach to celebrating this year's anniversary: an affiliation to the 160-year company history, whilst at the same time focussing on the present and the future.
Looking to the future, constant reinvention is at the heart of innovation and change. Rethinking the tried and tested in conceptions and designs – however, without losing the essence and that unique identity. The result of this balancing act is the new Meister fein Automatic.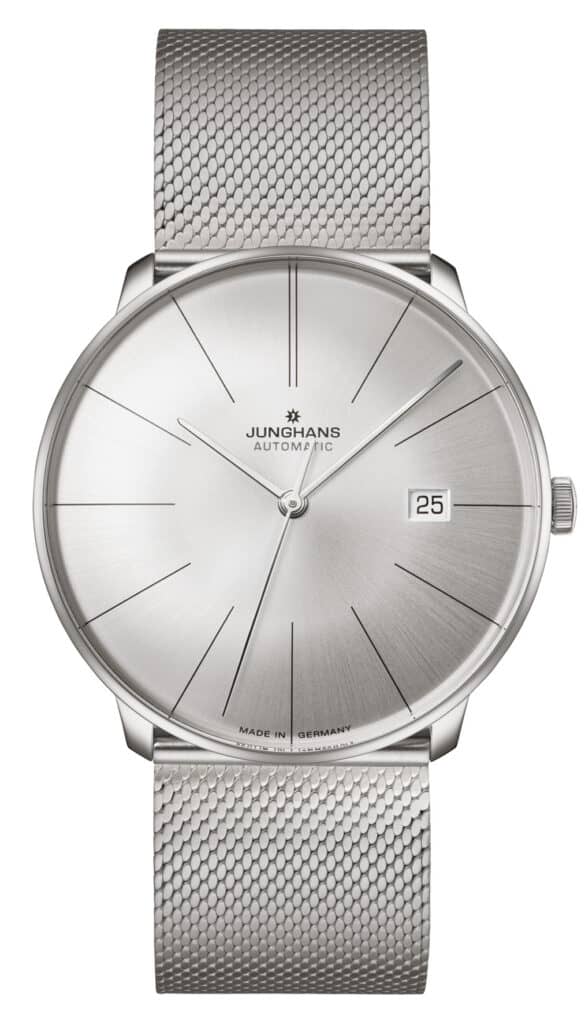 Its state-of-the-art, discus-type geometry carries the legend of the Meister into the present day, and further on into the future. Spherical sapphire crystal fits seamlessly into the convex form of the case on the timepiece, depicting a completely new type of silhouette.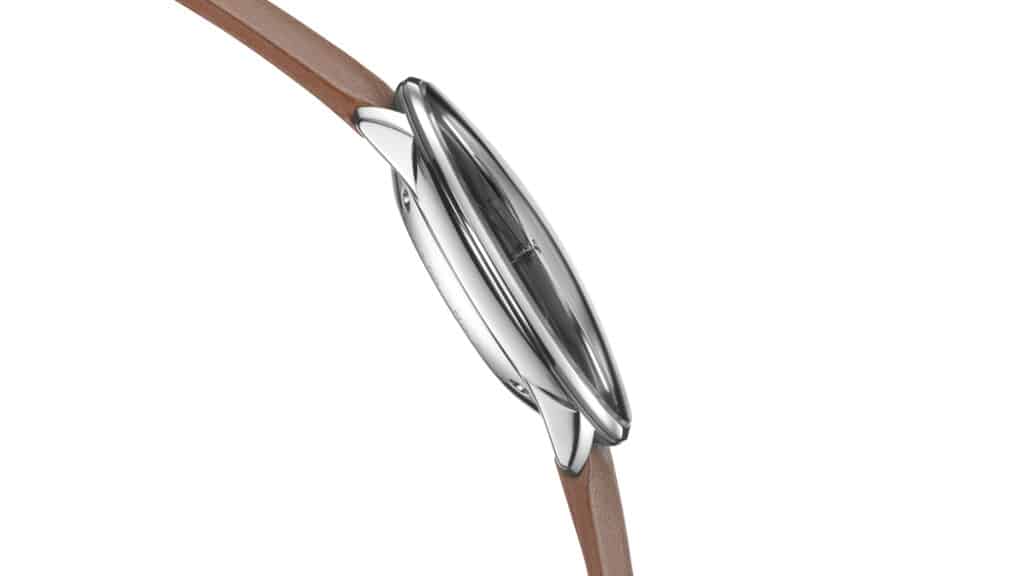 An innovative form and exquisite line management of the Meister fein Automatic lends an unprecedented angle to the Junghans Meister series – and emphasises that this anniversary should highlight one thing in particular: a reason, not only to cast a look back, but also to direct the focus ahead and to invest in the future of this traditional business.
Tradition and history carry Erhard Junghans' spirit of invention into the here and now. Still today, 160 years after the company was originally founded, the Uhrenfabrik Junghans slogan remains the same: The shaping of time.
For more information please visit https://www.junghans.de/en