Next we meet the duo behind the brand Atelier Jalaper, Louis Jalaber and Simon Szleper. One lives in Paris, the other in Brussels. Together, they have set the wheels in motion to realise their dream: the fusion of a watch and a 'mythical' car.
After two years of hard work, a watch dial and a fragment of an Aston Martin DB5 came together with the launch of the AJ001 (3-hand-date) and AJ002 (3-hand-day-date) models.
We hear their views on business and the exciting new collection they have planned dedicated to the legendary Lamborghini Miura.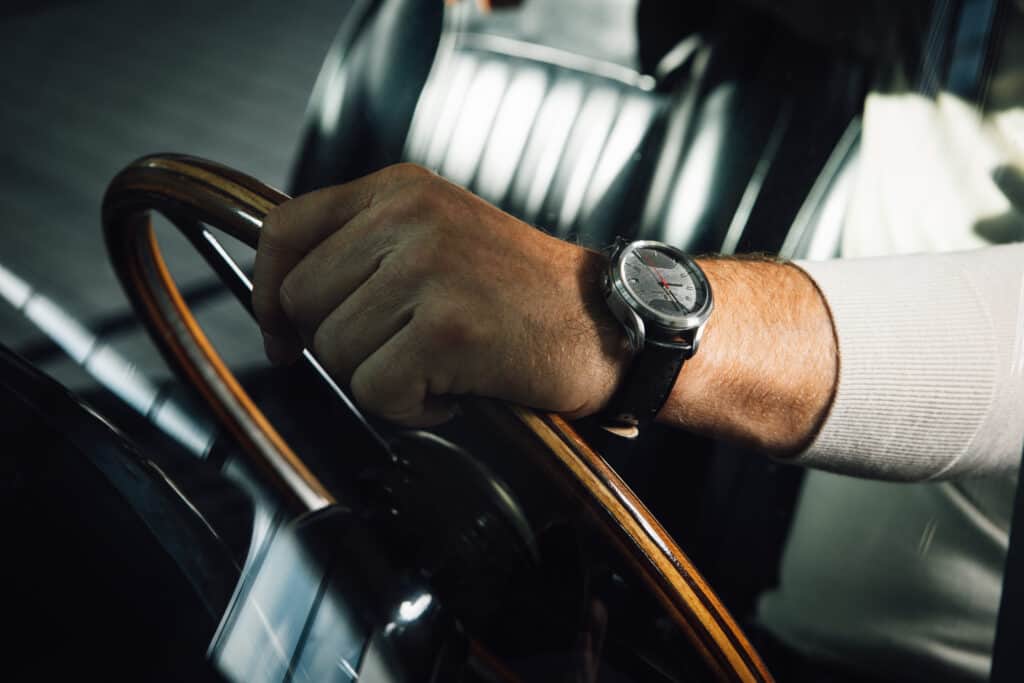 MWM: How is business?
LJ & SS: We are absolutely delighted with the progress of Atelier Jalaper. Everyday we have new members joining our community who are just as passionate as we are. It's amazing how enthusiastic and caring our members are. We can't wait to show them the new collection and get their first impressions.
MWM: What are you currently working on?
LJ & SS: Atelier Jalaper takes up most of our time although we are also involved in another start-up which should be up and running by the end of this year. The main projects for Atelier Jalaper are the launch of the DB5 collection, which we are introducing to the UK at the moment, and the conceptualisation of our second collection. This bit is the most exciting part of our job. Indeed, building new collections, discussing ideas with our members and slowly seeing our new creations getting finalised is extraordinary. 
(Louis is in charge of the more structural side of the business including finance while Simon is in charge of the strategic side including marketing initiatives)
MWM: Tell us something we don't know about Atelier Jalaper watches?
LJ & SS: We have a new concept store, that we are working on as a project at Atelier Jalaper. We have imagined a virtual place, free to access for all our members, where we will once again mix cars and watches in a new way. 
MWM: Which watch do you wear?
LJ & SS: We both wear the Day-Date models.  Louis wears the silver version (AJ002-S) and Simon wears the black version (AJ002-B). These two watches have special meaning as they were the very first ones we received after more than a year and a half of work without seeing the finished product. You can imagine the feeling they give us.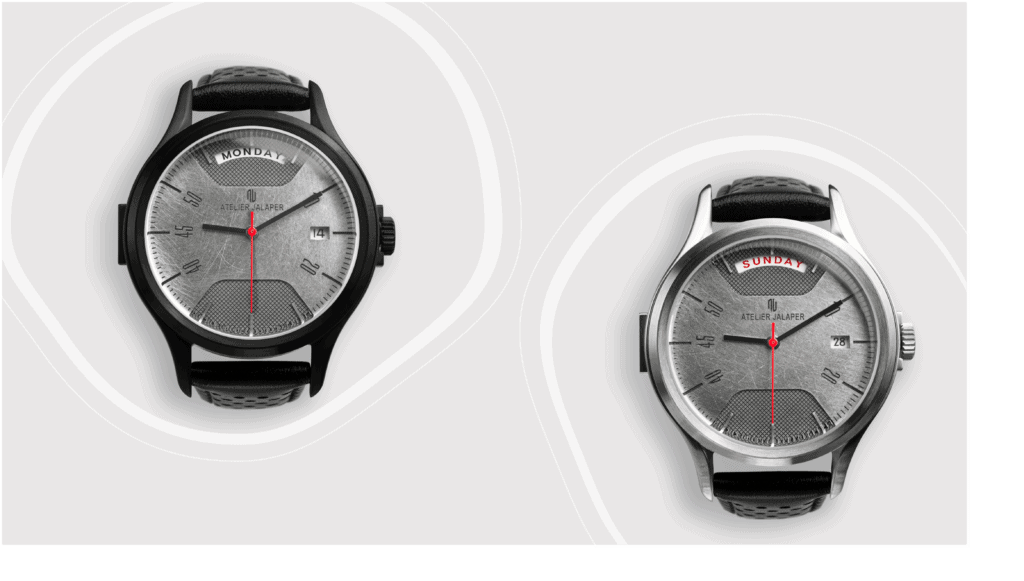 MWM: Which watch would you like to own?
LJ: I'll have to go for a Breguet Grande Complication Tourbillon
SS: The future Atelier Jalaper, with Swiss manufacture perpetual calendar calibre 
MWM: What do you like best about the Watch business?
LJ: The know-how of this amazing industry and the fact that every timepiece is timeless.
SS: The watches themselves – before being an actual player of this industry I was a fan, a collector and a true lover of complex mechanisms. 
MWM: What don't you like about the Watch business?
LJ & SS: The rather rigid and traditional nature of the purchasing process, which is still very dependent on retailers. We have chosen to only offer our timepieces through our website, in order to preserve our message and to ensure a real proximity to our members.
MWM: What is next on the horizon for you?
LJ & SS: We are extremely excited to present our new collection, this time dedicated to the legendary Lamborghini Miura. This new collection will be completely different and takes its inspiration directly from the iconic Miura and its rebellious character. We hope you like it!
Both Louis and Simon are Friends of MrWatchMaster