At MrWatchMaster we place a great emphasis on supporting and nurturing new talent across the Watchmaking industry. To extend this important initiative further, we have teamed up with Master Watchmaker and Friend of MrWatchMaster, François-Paul Journe to support their Young Talent Competition.
Since 2015, the Young Talent Competition has been instrumental in discovering the next generation of the most talented young watchmaking apprentices in the world, supporting them on their journey to independence by identifying their achievements and giving them a platform to develop their skills.
This year, F.P.Journe with the support of the Fondation de la Haute Horlogerie (FHH) awarded the Prizes to the winners at the SIHH in Geneva.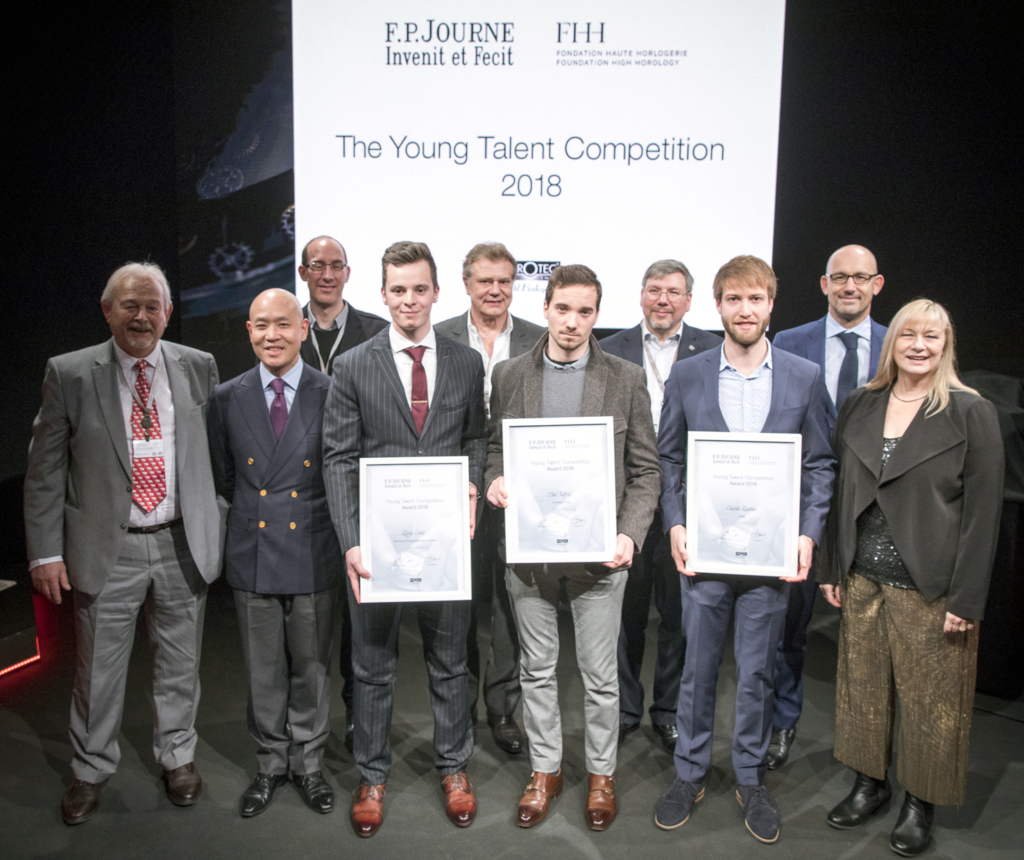 The jury of the Young Talent Competition 2018 was composed of key personalities from the international horological scene: Philippe Dufour, Giulio Papi, Andreas Strehler, Marc Jenni, Pascal Ravessoud, Michael Tay, Elizabeth Doerr and François-Paul Journe. Their selection criteria was based on technical achievement, the search for complexity, their sense of design and aesthetics.
We are delighted to bring you an exclusive insight into the three winners of this year's prestigious award, beginning with Théo Auffret, from Boudry, Switzerland and a graduate of Lycée Edgar Faure de Morteau.
I was motivated by numerous old pieces discovered during my first two years as an apprentice, the quality of execution and the visual beauty of old watches has always fascinated me. I have collected books for a long time and followed the auction rooms of Hôtel Drouot in order to observe clock and old watches, mainly form the eighteenth century, my favorite time in watchmaking." Théo Auffret, Young Talent Competition Winner 2018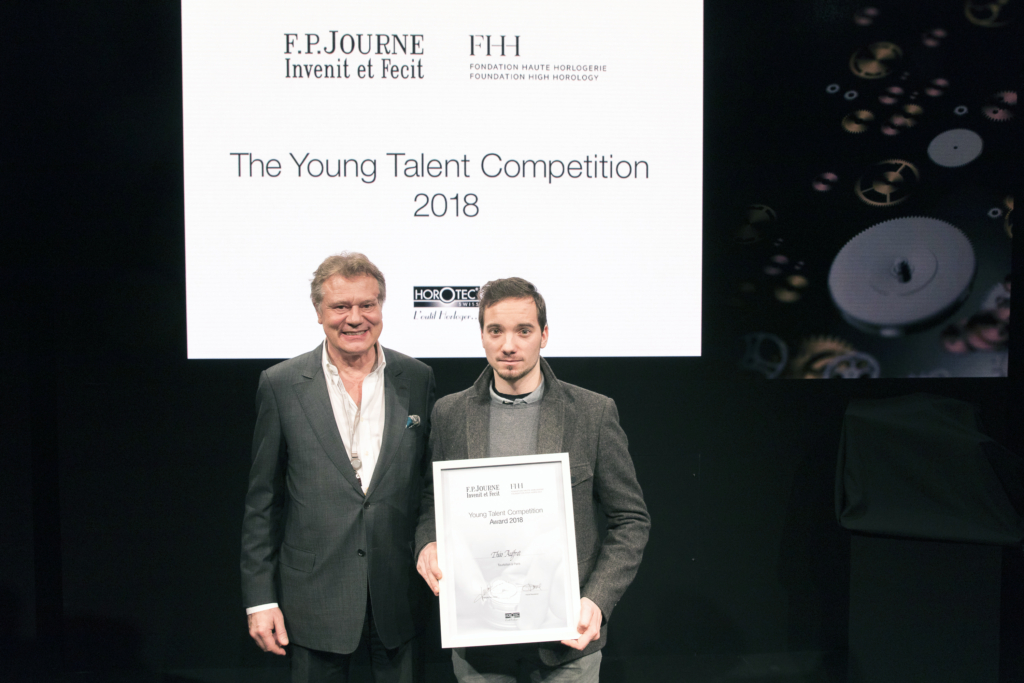 MWM: How did you first get interested in becoming a watchmaker, what was your inspiration and what might you have done had it not been successful?
TA: I dont really remember why I felt in love with watches, maybe because I love mechanics and craftsmanship. I began at the bench with a wonderful watchmaker named Alain Dupont when I was at college, who taught me all of the initial skills I needed, he then sent me to work in a Paris workshop for two years. There I worked with an incredible man named Denis Corpechot, who was passionate about watches, clocks and their history. During this time, I learned to love my job, and love the story of our profession. Then, he decided to close his workshop and sent me to work with another incredible guy, JB [Jean-Baptiste] Viot, it was a pleasure to go to work with such a master. I spent a further two years with him, where I made two of the "calibre14" and did lots of restoration work. JB taught me probably 90% of what I know today, I regard him as one of the most skilled watchmakers of his generation, and in the same sphere, but less well known than, Kari Voutilainen or Roger W. Smith but just as awesome.
If I hadn't take my way to watches I probably would be a car restorer today.
MWM: What was the most difficult part of getting into the watchmaking industry?
TA: It has taken a lot of hard work and sweat, but I've been lucky as I've had the chance to find a job everytime I searched. I know I have had the chance, and it is not easy for everybody to find a good job these days, so I realise I am very fortunate.
MWM: What are you currently working on?
TA: Today I am a prototypist in a discreet workshop in Switzerland. Sadly, I had to leave my 'dear Paris' as we (my girlfriend) wanted to leave France and she found a good school in Switzerland. Currently I don't have time to work on my personal projects but I'm working on some very interesting projects that are so secret that I can't tell you about before Baselworld or my boss will kill me!
MWM: Tell us something we don't know about you and your watches?
TA: To be honest I prefer cars to watches! But I do love to make them. I don't need to own watches, when I was building my tourbillon I dreamed sometimes of throwing it under a bus because of several problems on parts or when I made mistakes.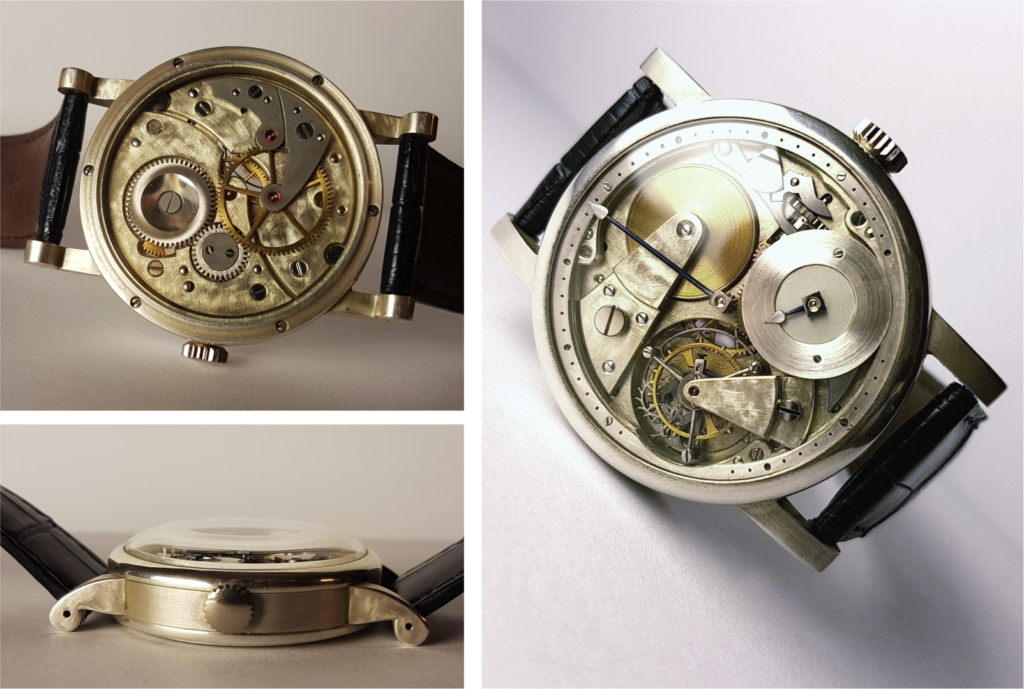 MWM: Which watch do you wear?
TA: My tourbillon, sometimes a nice oversized LIP that belongs to my girlfriend, sometimes an old Zenith…I actually love to wear friend's watches.
MWM: Which watch(es) would you like to own?
TA: Well a Gentleman/woman needs several watches, without being a collector, a Rolex for every day, or a Seiko if you don't want to spend too much money. An old vintage 1940s Patek, Longines or Omega. A cool modern watch, if money was no object, perhaps the Vianney Halter Antiqua or a Voutilainen Observatoire. And to finish with, 'a holy grail' Jacques-Frédéric Houriet tourbillon pocket watch or a Breguet Souscription.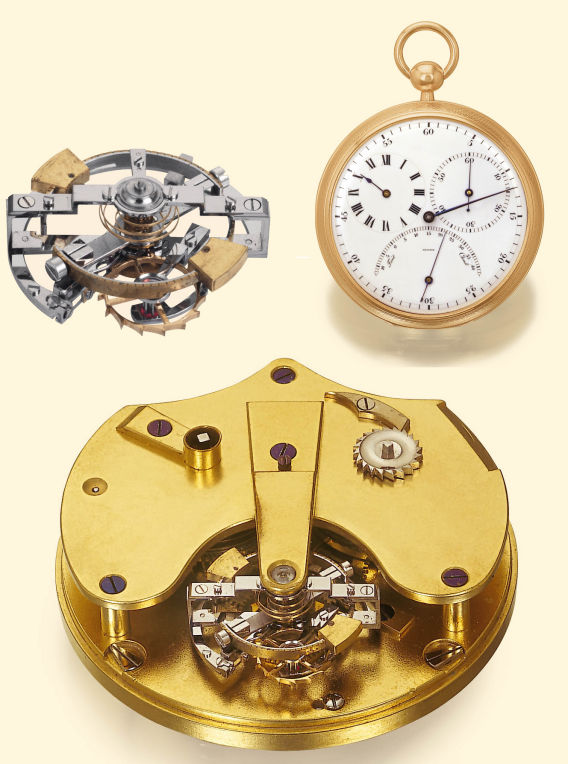 However, if I had the money to buy a Jacques-Frédéric Houriet tourbillon, I'd buy a Type 37 Bugatti instead.
MWM: What do you like best about working in the watchmaking industry?
TA: Meet other crazy watchmakers, if you're not crazy, you're not a good watchmaker – consult a psychologist.
MWM: What don't you like about working in the watchmaking industry?
TA: The competition between the watchmakers. I'm competitive, but I do know one thing – to be more skilled every day, I have to work with people who are more skilled than me.
MWM: What is next on the horizon for you?
TA: Short nights before Basel and after, tourbillon number two.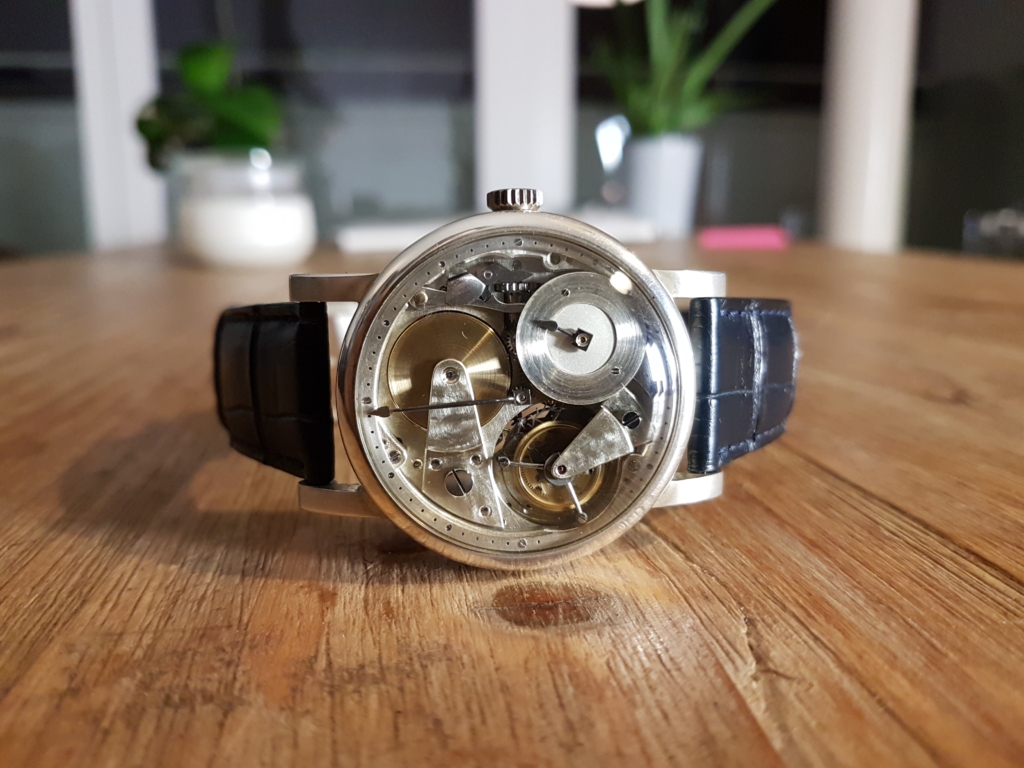 About The Young Talent Competition 2018
Open to 47 international watchmaking schools in 14 different countries.
The entry requirements were as follows:
– To be an apprentice watchmaker or to have completed an apprenticeship after August 31, 2014
– To have independently conceived and constructed a watch, a clock, or a technical construction
– To send photos/videos of the watch, clock or technical construction
– To attach a description of the timepiece's characteristics
The 2018 winners receive a diploma and a CHF3,000 grant from Horotec, which will allow them to purchase watchmaking tools. They have the privilege of presenting their creation at the FHH in Geneva. The FHH will offer them free access to the FHH Certification (the only recognised worldwide watchmaking knowledge certification), and a dedicated horological history course.