It is around six-months since the extremely sad and untimely death of Walter Lange, the founding father of the Saxon luxury watch brand, A. Lange & Söhne. Through its 'international talent competition' we are delighted to see that the company continues to invest in the 'next generation' of watchmakers. A. Lange & Söhne has been hosting global competitions for young watchmakers since 2010, with this year's challenge is to develop a 'regulator' watch for a prize of €10,000.
At MrWatchMaster we are great advocates of developing young talent for the watchmaking industry. We are hugely encouraged to know they are not alone in this quest, with several other companies and institutions offering to support the highly skilled craft of watchmaking at the 'grass-roots' level, including Time Aeon Foundation (supported by Robert Greubel, Stephen Forsey, Felix Baumgartner and Vianney Halter amongst others), the British Horological Institute (BHI) and the George Daniels' Educational Trust to name but a few.
"In his day, Ferdinand Adolph Lange placed great emphasis on encouraging aspiring youngsters. This is important for us as well, because it allows us to evolve precision watchmaking," Wilhelm Schmid, CEO, A. Lange & Söhne
Lange CEO, Wilhelm Schmid, is particularly proud of this important initiative and takes an active role in nurturing these gifted individuals, which is firmly rooted in a voluntary commitment to talent promotion associated with the history of the brand.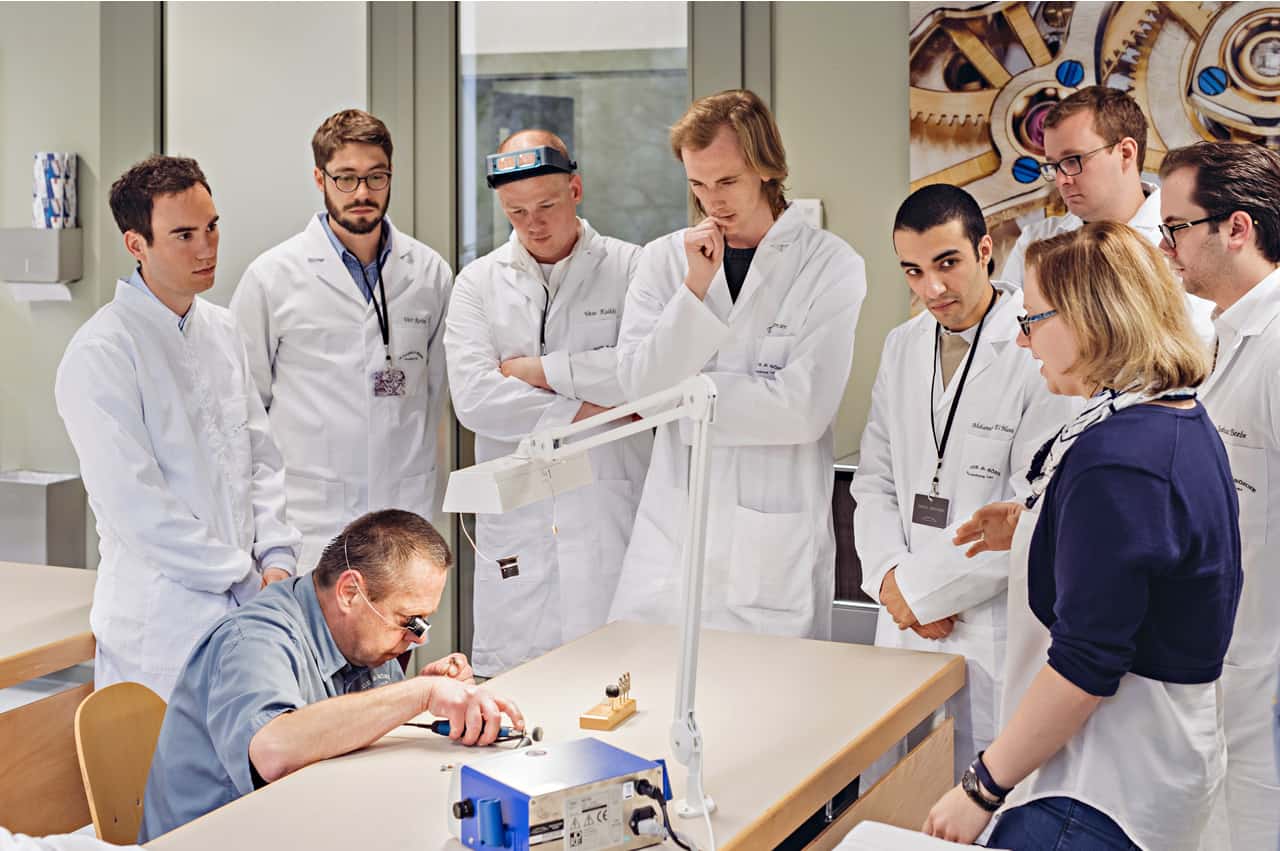 As in previous years, the competition spans several different phases. The first took place early this year with an invitation circulated to over 30 watchmaking schools. The candidates were nominated by their schools and eight of them were chosen. They visited Dresden and Glashütte in May 2017. Apart from a manufactory tour, the extensive programme also included various workshop sessions focused on artisanship.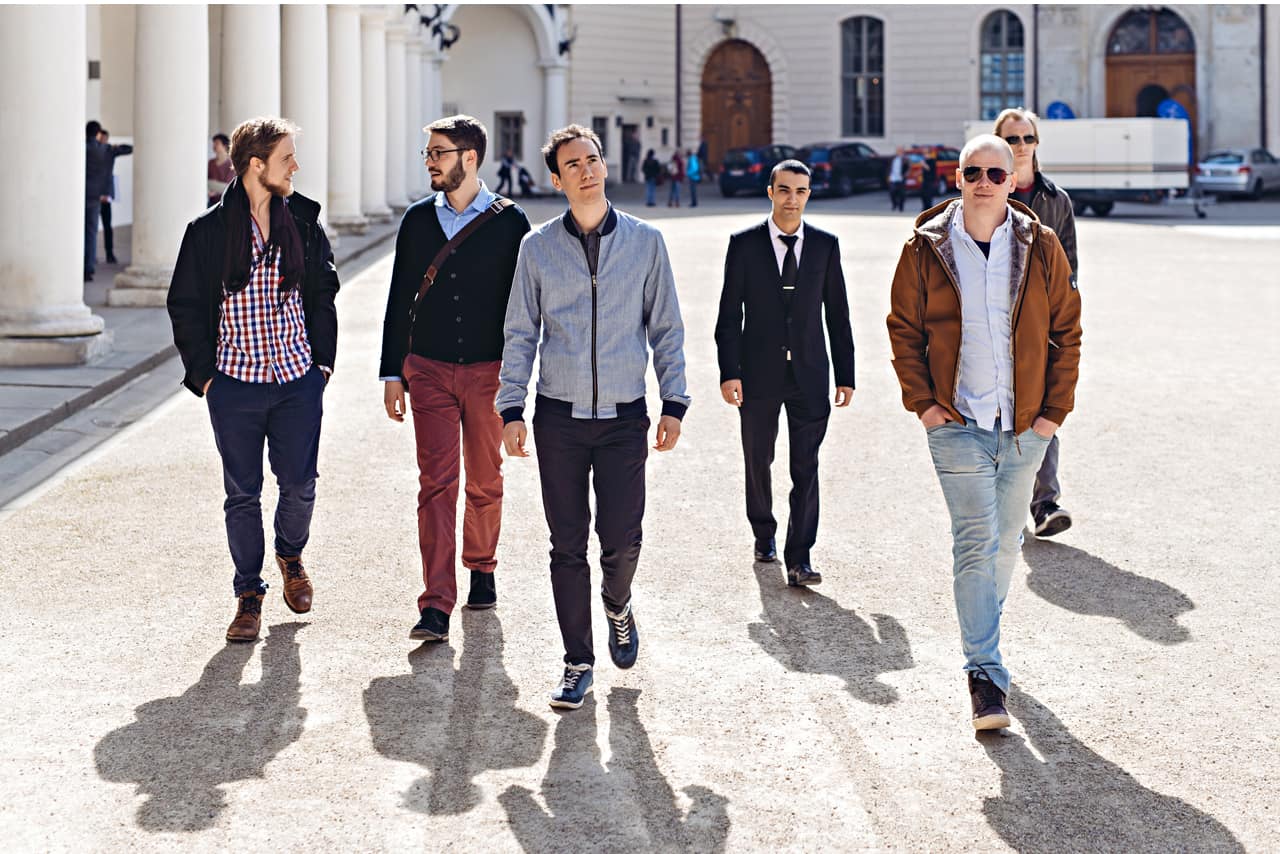 Under the professional supervision of engravers, finishers and watchmakers, they were familiarised with special techniques such as tremblage, bevel polishing and circumferential finissage. They also were given the opportunity to assemble a Lange calibre, an assignment that due to the sensitive German silver parts represents a big challenge even for experienced watchmakers.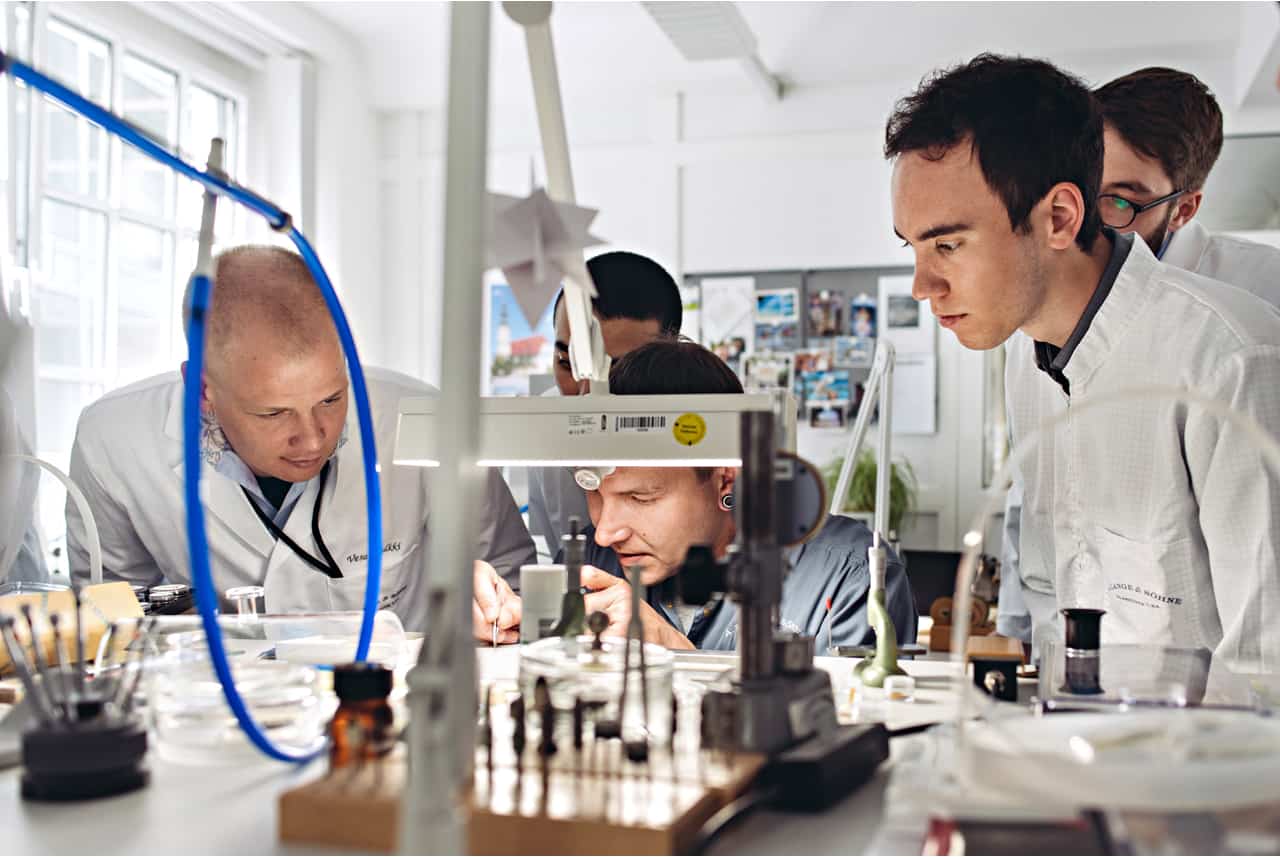 The details of the competition assignment were announced by Anthony de Haas, Director of Product Development at A. Lange & Söhne. The students have six months to design and build a regulator. For this task a base ETA movement will be provided.
The spatially separated hour, minute, and seconds displays are typical features of this type of watch, which is also referred to as a reference timepiece," Anthony de Haas, Director of Product Development, A. Lange & Söhne
In the past, regulators were used to adjust other timepieces. Their key function is to precisely indicate the minutes on the main dial to ensure error-free synchronisation. Two separate subsidiary dials display the hours and seconds. The participants are not bound to the historic predecessors but are explicitly invited to freely interpret this in their own style.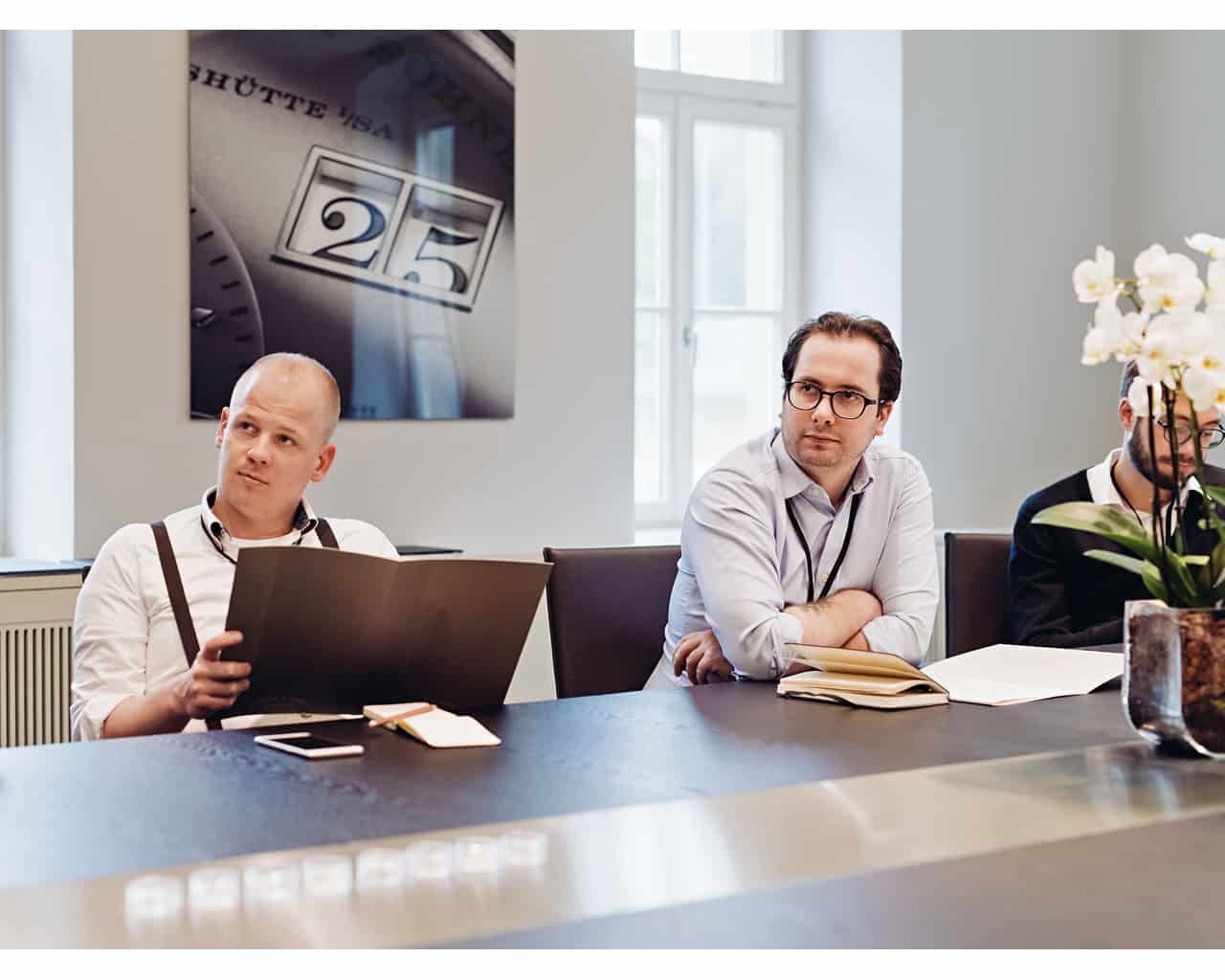 An expert jury will appraise the submitted solutions in November. The winner will be announced in December. We can't wait to see the results!
A. Lange & Söhne are available from the following UK retailers below:
George Pragnell, Harrods, Owen & Robinson, Watches of Switzerland and Wempe