The recent passing of Mikhail Gorbachev has led to an outpouring of positivity he left on the world in giving his best for peace.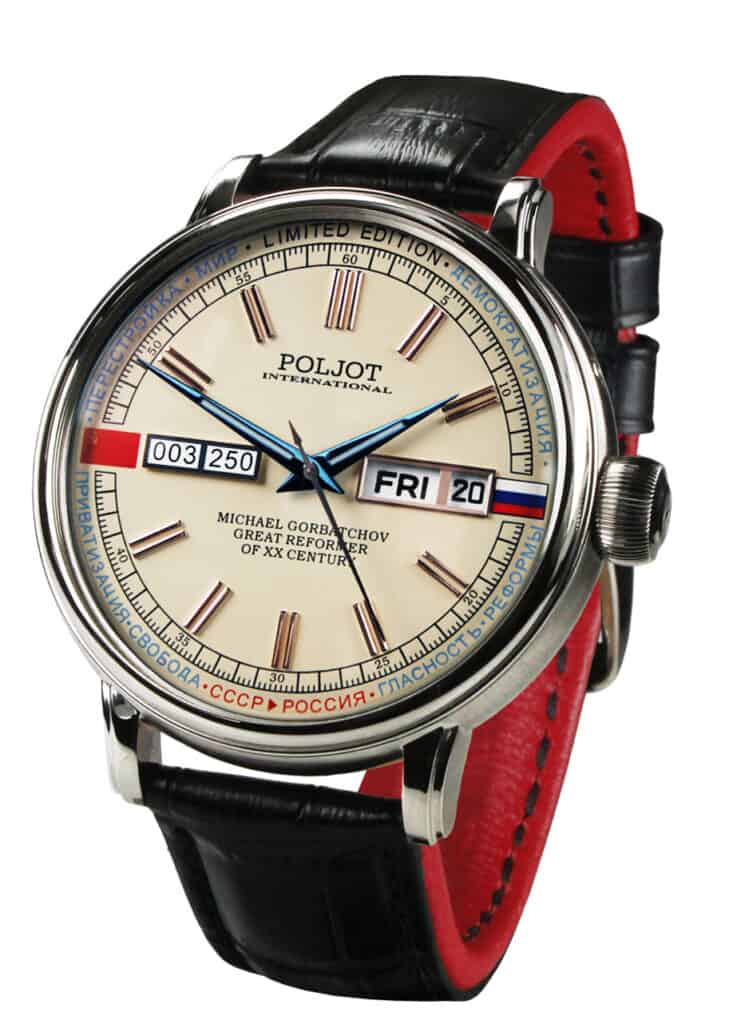 The impact of Gorbachev's 'Perestroika' (Reconstruction) & 'Glasnost' (Openness), shaped the life of Alexander Shorokhov, who set up in Germany to study the free market economy. This later became the basis of the brand Poljot-International. For his 70th birthday, Alexander Shorokhov with Mikhail Gorbachev (see below) produced the first series of 'Gorbachev watch', which caused great enthusiasm and for the brand and has long been sold out.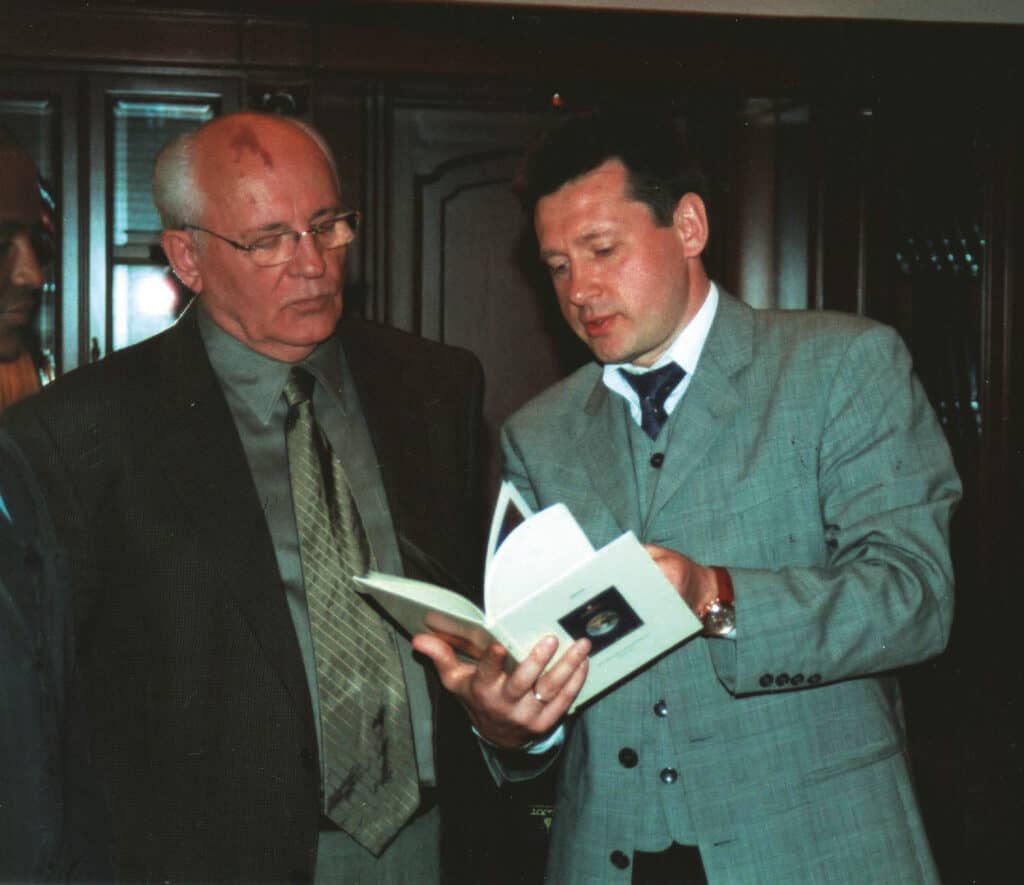 In 2017, another eponymous limited series was launched. Poljot-International dedicated a second anniversary model of the same name to Gorbachev due to his great achievement, which is decorated with the famous words 'Perestroika' and 'Glasnost', under which the reforming process of the Soviet Union was driven by Gorbachev.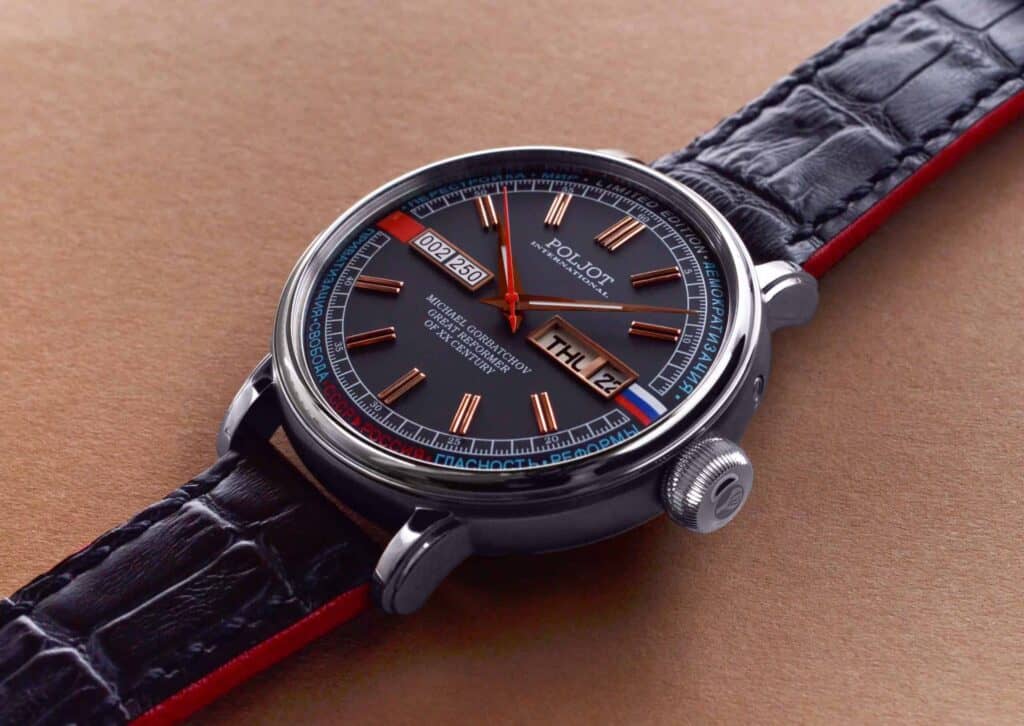 The dial are red-gold indexes with two flags symbolising the transition from the USSR to the Russian Federation. The model comes in three colors: black, beige and silver. All models are limited to 250 pieces per dial version. The movement is the Slava automatic caliber 2427 with date & day of week, double barrel, 21 rubies, a shock protection and 42 hours power reserve.
A very special model, which certainly pays a good tribute to Gorbachev.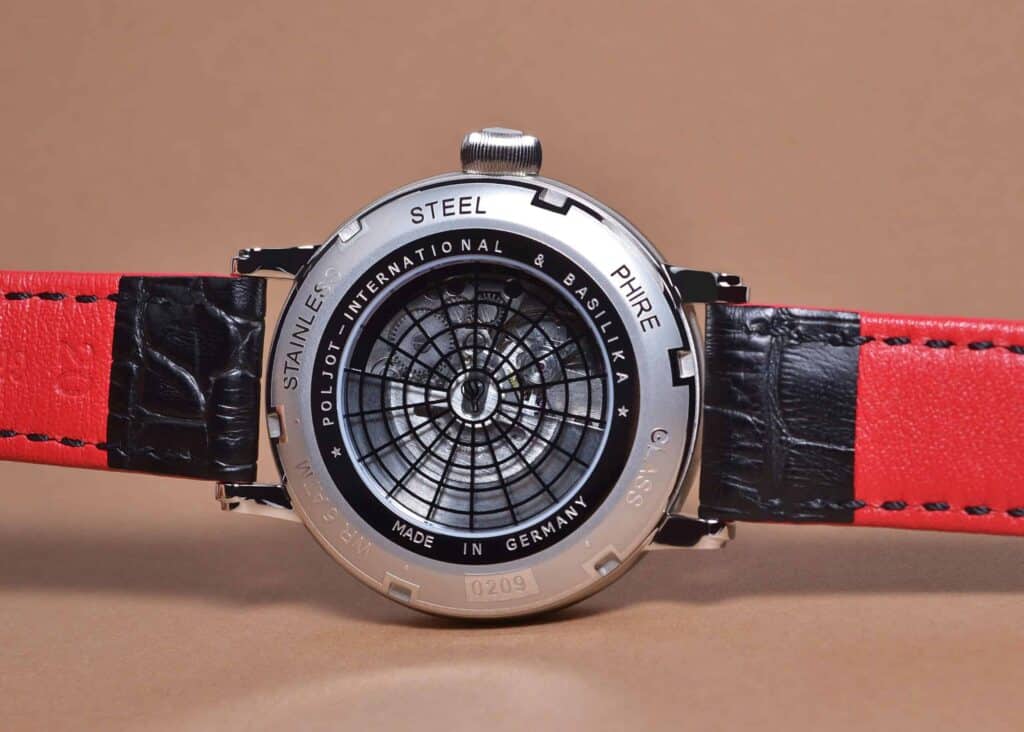 Technical Specifications:
Movement: automatic cal. 2427 Slava with date & weekday, double barrel, 18 000 A/h, 21 rubies, shock protection, 42 h power reserve
Case: Stainless steel case, Ø 43 mm, h = 14,2 mm, 5 atm, colored glass bottom Glass: sapphire crystal
Dial: Beige, black or silver color
Strap: Black calfskin strap with red lining
Limitation: 250 pieces per model
Price: €735.00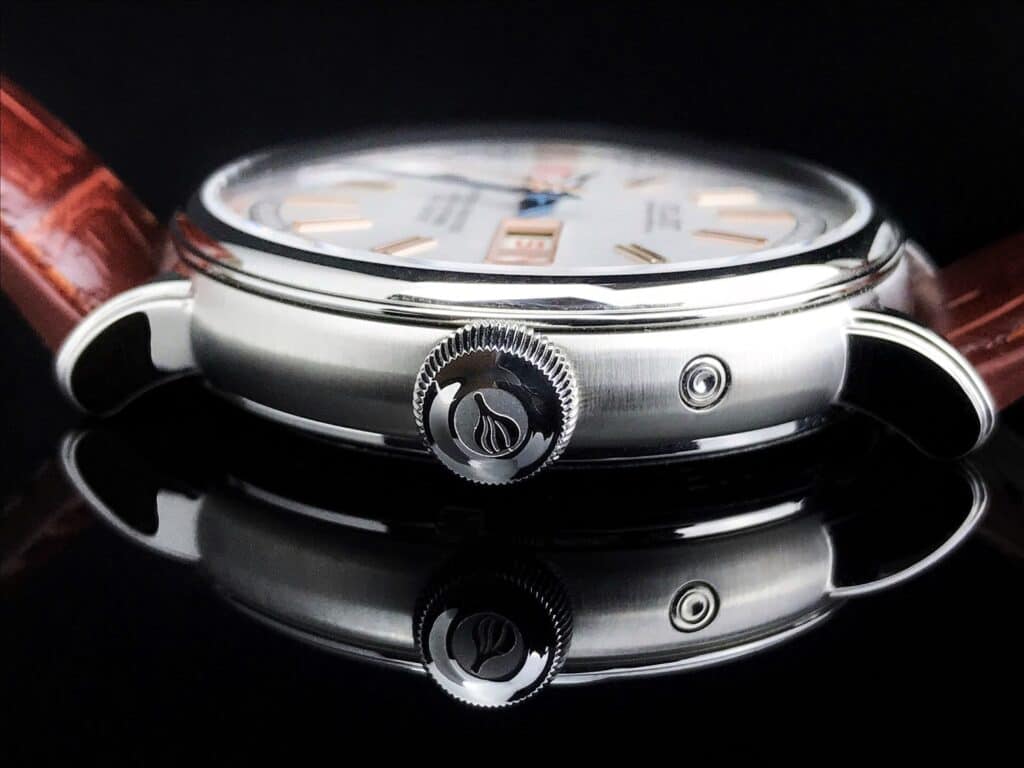 For more information, please visit Poljot-International