Sherpa Watches is dedicated to bringing back the most legendary watch models and has re-introduced two classic models – the Ultradive and OPS.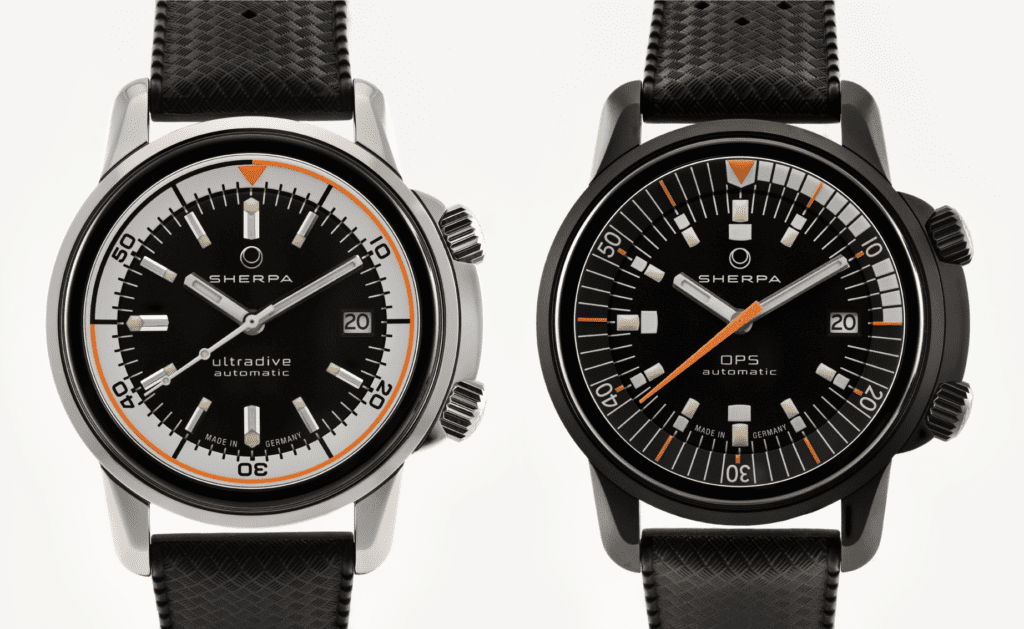 Founder of Sherpa Watches is Swiss born mechanical engineer, watch enthusiast and Buddhist, Martin Klocke. He is a long-time admirer of iconic watch brands like Roamer, Certina, Bulova, Enicar, Junghans and Favre-Leuba. This admiration has greatly influenced the brand's first models, which are inspired by the mid-sixties' classics from Swiss watch manufacturer Enicar S.A., the company that closed its doors in the eighties.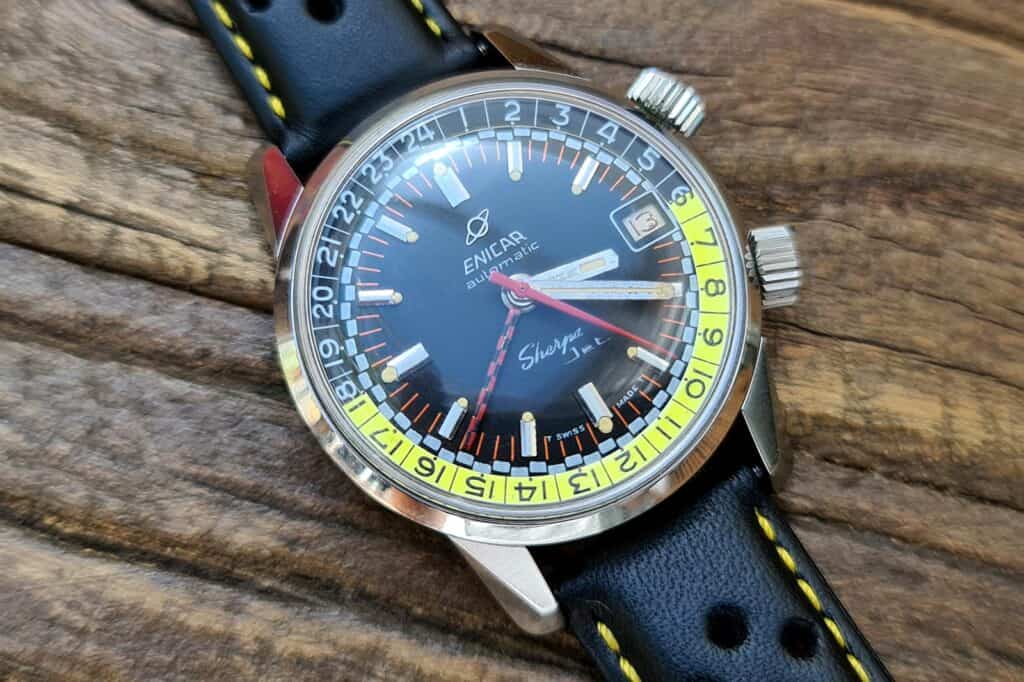 "Like the originals from the past, the engineering, manufacturing, and assembling of each watch and its components is done in Switzerland and Germany, making Sherpa Watches a fully European enterprise. For an independent brand like ours, that was a challenging goal to reach, especially in the middle of a pandemic."

Martin Klocke, Founder, Sherpa Watches
The originals have been favoured by many collectors, due to the famous waterproof watch case with bayonet compressor lock closure (EPSA-STOP) and twin compressor crowns (MONOFLEX), invented by legendary watch case maker Ervin Piquerez SA (EPSA).
The Sherpa Ultradive and OPS incorporate the newly developed compressor technology for the MONOFLEX crowns and EPSA-STOP case backs, based on designs of EPSA, and improved by today's materials and production technologies. Finally, the first complete compressor watch since more than 60 years has returned.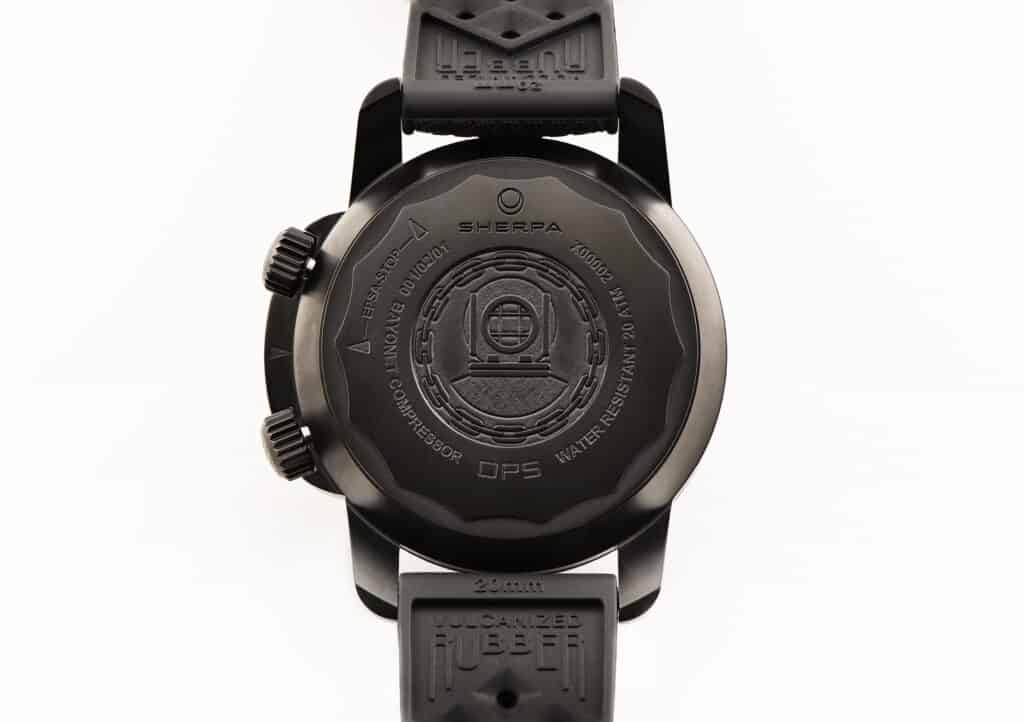 "The timeless designs of the Ultradive and the OPS did not need much fine-tuning, as their look and feel are as outspoken today as they were half a century ago. On a technical level, our watches surpass their predecessors in terms of accuracy, water tightness and durability."

Martin Klocke, Founder, Sherpa Watches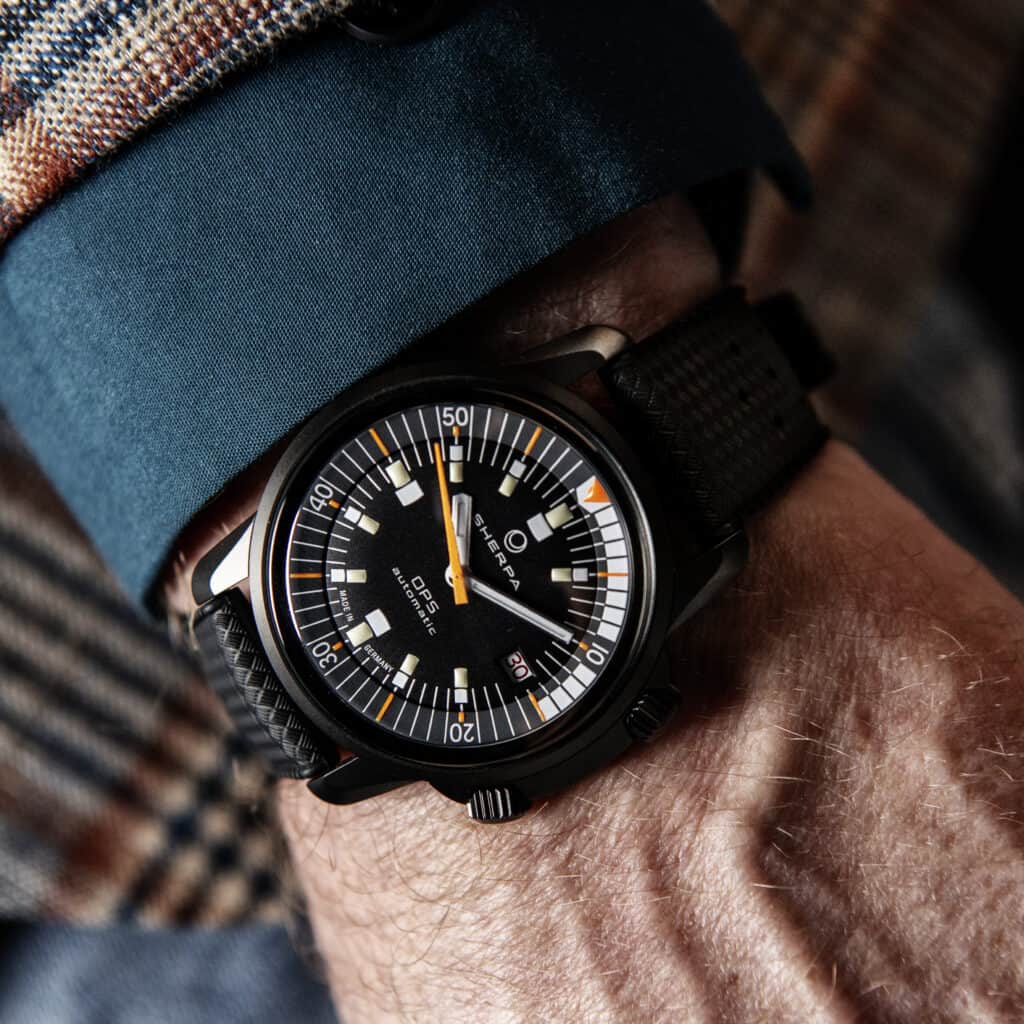 As they chose to use the Sherpa name as a brand, and thus profit from their reputation, Martin believes that they should give something back. Sherpa Watches will donate a percentage of every watch sold and give it to a good cause in the Sherpa area in Nepal. For their first two watch models, they have chosen "Sagarmatha Next" in the Khumbu region and the "Nepal Himalaya Sherpa Foundation" in Kathmandu, both supporting different projects in the Sherpa regions of Nepal.
The Sherpa Ultradive and OPS models are now available for pre-order. The first batch of watches is intended to be delivered to customers by the end of the year.
For more information, please visit Sherpa Watches.
Technical Specifications:
The Sherpa Ultradive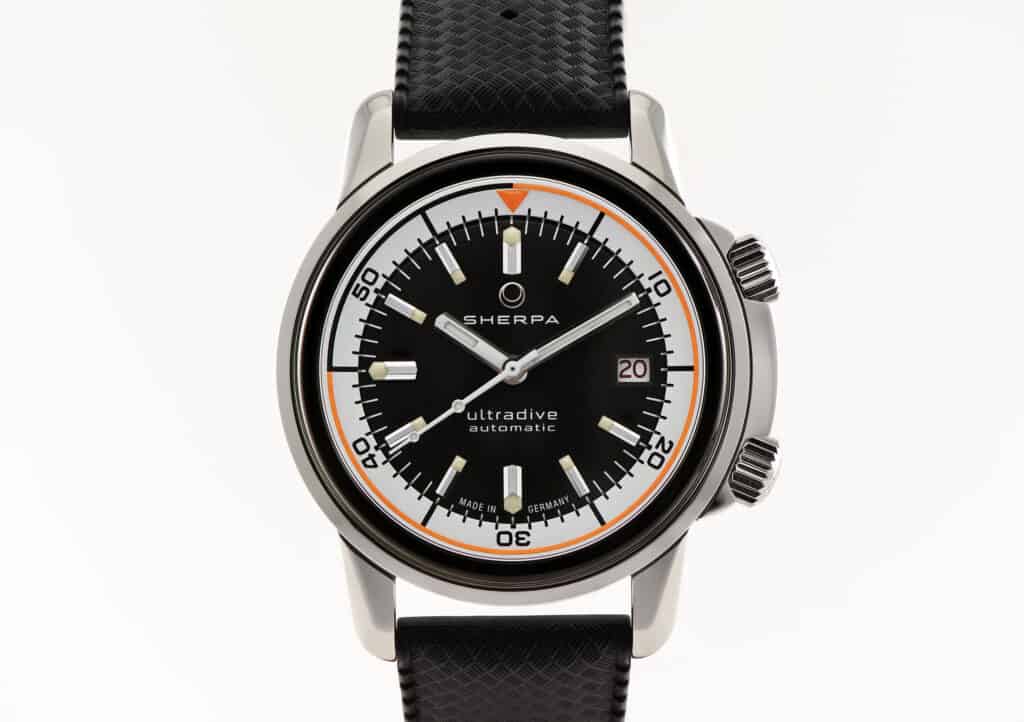 • Stainless steel case, polished, EPSA-STOP compressor case back construction
• Diameter / height: 40,0 / 13,5 mm
• Domed Sapphire box glass, internal anti-reflex coating and inner black metallisation on the outer rim
• 360 degree rotating inner bezel, marked with Swiss Super-LumiNova Grade X1
• Top compressor crown to operate the inner bezel (must be pulled for operation), no screw-down
• Full crown protection, to avoid entanglement and shocks while diving
• Bottom compressor crown to operate the hands and set the date, no screw down
• Domed box sapphire crystal with internal antireflex coating
• Fully water resistant up to 20 bar
• Mantramatic MM01 movement, based on Swiss made Sellita Calibre SW200-1 automatic, premium (top) grade, fine decor, gilt finish, custom rotor
• 38 hrs power reserve
• Sculpted lugs with 20 mm band width
• All components of the watch are produced and assembled in Germany and Switzerland
• Tropic style watch strap, made of robust vulcanised rubber – black or white
• Retail price: €5.900 incl. 19% VAT
The Sherpa OPS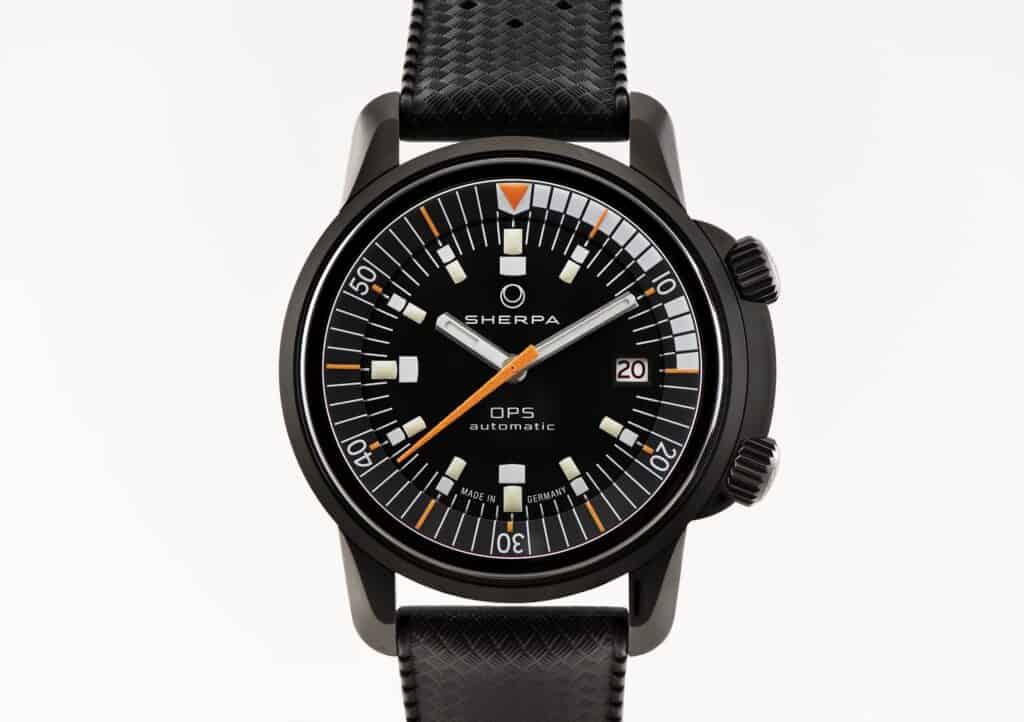 • Stainless steel case, very durable satin black DLC (Diamond Like Carbon) coating, EPSA-STOP compressor case back construction
• Diameter / height: 40,0 / 13,5 mm
• Domed Sapphire box glass, internal anti-reflex coating and inner black metallisation on the outer rim
• 360 degree rotating inner bezel, marked with Swiss Super-LumiNova Grade X1
• Top compressor crown to operate the inner bezel (must be pulled for operation), no screw-down
• Full crown protection, to avoid entanglement and shocks while diving
• Bottom compressor crown to operate the hands and set the date, no screw-down
• Domed box sapphire crystal with internal antireflex coating
• Fully water resistant up to 20 bar
• Mantramatic MM01 movement, based on Swiss made Sellita Calibre SW200-1 automatic, premium (top) grade, fine decor, gilt finish, custom rotor
• 38 hrs power reserve
• Sculpted lugs with 20 mm band width
• All components of the watch are produced and assembled in Germany and Switzerland
• Tropic style watch strap, made of robust vulcanised rubber
• Retail price: €5.800 incl. 19% VAT