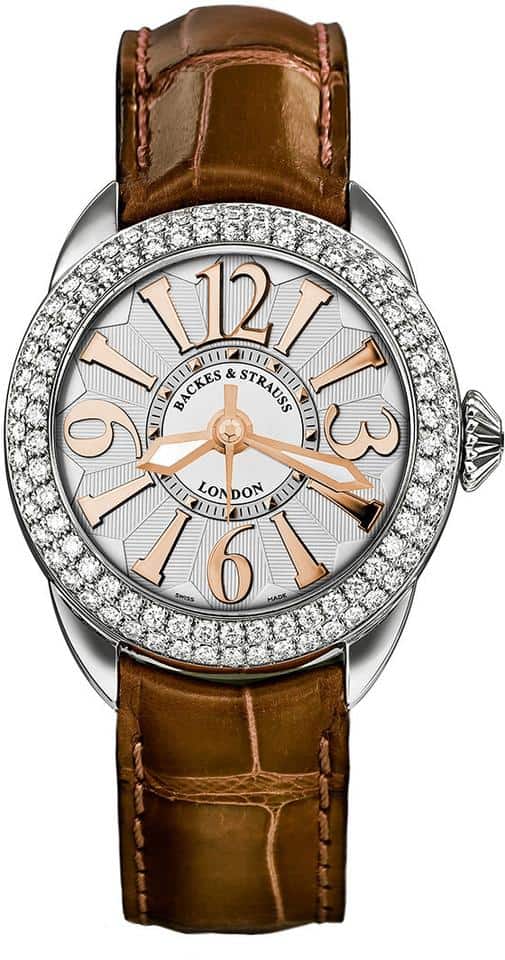 The founding father, Georg Carl Backes was born in Steinfurth, Germany, on 12 August 1763. When he was eight years old, his family moved to Hanau, near Frankfurt. It was at Hanau, an important jewellery centre in those days, that Georg Carl first registered as a goldsmith in 1789. This marked the birth of the firm Backes & Co.
By the early 1800s Georg Carl Backes was one of Hanau's most prosperous citizens. Indeed, Backes & Co. had done so well that he sent his twenty four year-old son Johann Franz to London to open up a new office. After Georg Carl's death in 1819, his son continued trading and manufacturing diamonds and jewellery, separating the London operation from the German one and renaming it J.F. Backes and Co.
Although J.F. Backes continued to trade diamonds, the firm's core business had, by that time, become jewellery manufacturing, for which the company had such a name that two entire pages of the 1851 Great Exhibition catalogue were devoted to its creations.
Backes & Strauss on MrWatchMaster: