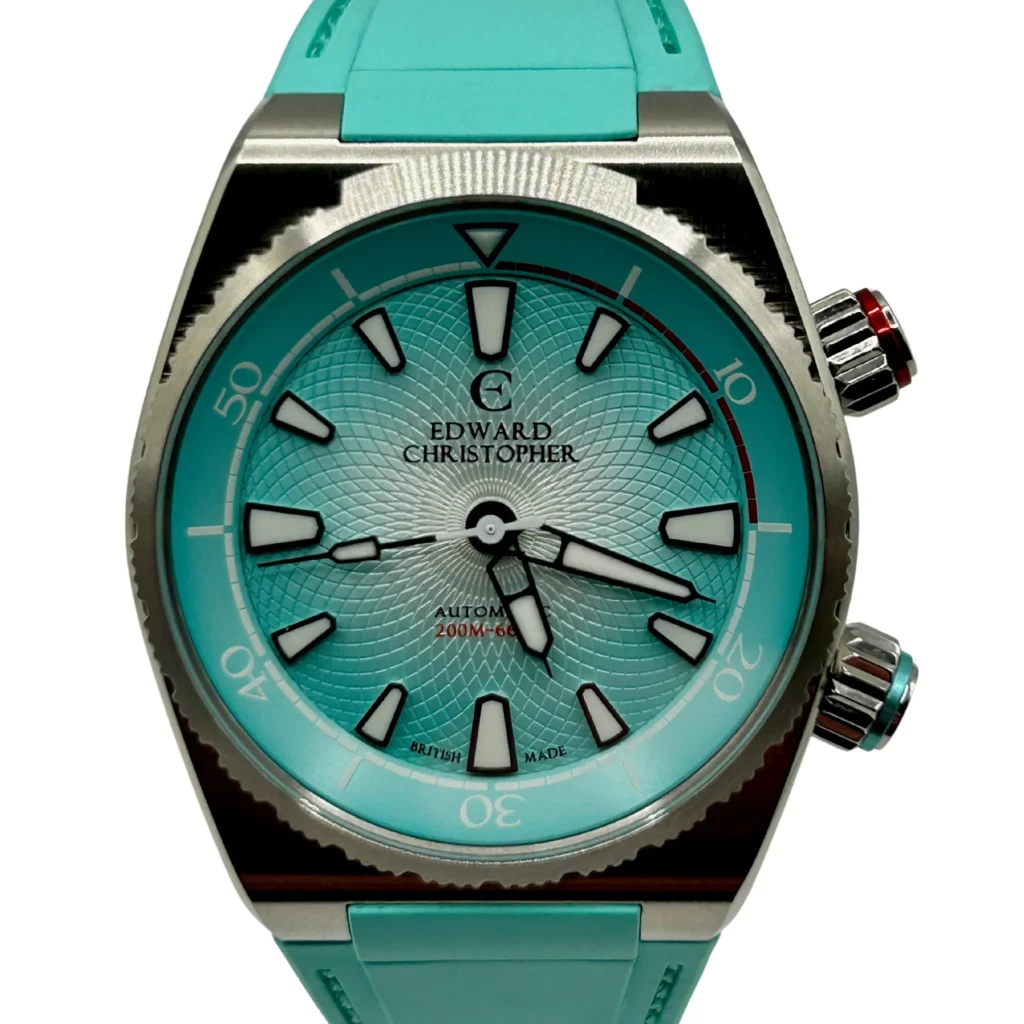 Edward Christopher is a British company – founded by Seán Brickell – making watches designed by British people. The name is inspired by two brave and modest British men, Edward and Christopher, who embodied some of the old style British values of quiet courage, determination and selflessness.
These were men who each saved a child's life and always did what they could to help, inspire and also protect children in need.
Edward – Named after the founder's great Uncle who fought in the trenches on the Western Front in the First World War of 1914-1918. His grandmother (Edward's sister) recounted how, not long after the war, he jumped into a freezing cold river to save a boy who was drowning. He had somehow survived the slaughter on the Western Front. But, because of the terrible conditions he'd endured while fighting, his lungs were already weakened. And the bravery that saved that boy from the cold water weakened his lungs even more, making his health more fragile. Tragically, this led to him dying from influenza not long The Great War.
Christopher – Named after the founder's father, who bought him his first ever watch, a Seiko, aged 10, which started his love and fascination of watches. Like his great uncle, he also saved a young person's life. His calmness and quick thinking saved a young girl who'd stopped breathing after a terrible asthma attack in a quiet location in the countryside. Because he too was an asthmatic, his father luckily had his (turquoise blue) nebuliser in the boot of his car as well as some spare medication. He gave this to the girl and it saved her life.
Their mission is to design and sell stand-out luxury watches to help 1+ million children & young people in need around the world overcome the tough challenges they endure, so they're then able to enjoy more fulfilling, successful and happier lives than their circumstances would allow.
They will help to achieve this by designing beautifully crafted, beautiful quality and beautiful looking modern British luxury watches, with strikingly distinct features. Watches that mean you also invest in children & young people around the world who need your support, encouragement and protection.
For more information please visit Edward Christopher
Edward Christopher on MrWatchMaster: