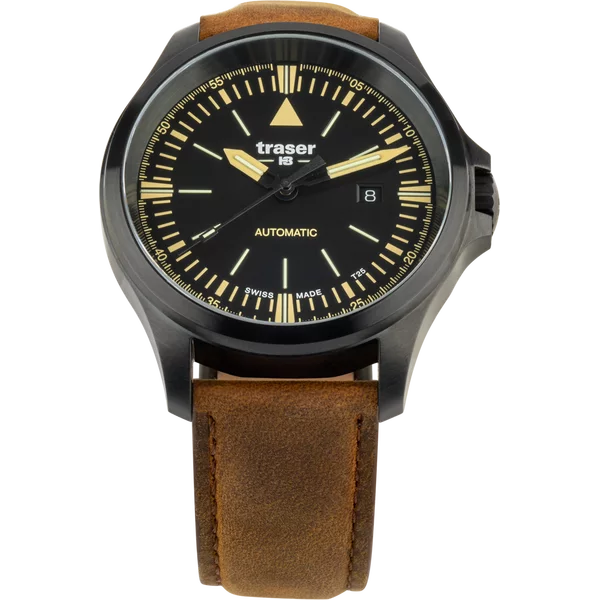 From the beginning, traser has pioneered the utmost innovation and always pushed limits of what is possible. In 1989, after a period of intensive research and engineering, the traser P6500 Type 6 MIL-W-46374F was developed. This was the first self-illuminated watch ever produced. THE ORIGINAL. The P6500 Type 6 was supplied to the US Army, which defined the brand's personality and had a great impact on what it stands for today. The Tactical Adventure collection incorporates traser's roots with highly resistant materials, uncompromising functionality, robust design and a strong appearance. Keeping the tactical spirit alive. The reliable companion for professionals, adventurers and explorers.
For fashion enthusiasts, globetrotters and everyone who cultivates an active lifestyle. This outdoor-collection combines functionality, authenticity and aesthetics in all of its timepieces. Simplicity is blended with surprising sophistication, where understated elegance meets urban design spirit. Predestined to reliably accompany its wearers through daily adventures and unexpected discoveries in the concrete jungle.
Enormous water pressure, increasing darkness and a narrow time window: diving is as challenging as it is fascinating. The stresses placed on people and equipment in the depths are unique. Boasting a water resistance of 50 bar, a helium valve and a ceramic bezel, as well as trigalight self-powered illumination technology, the P67 SuperSub is equipped to handle all the uncertainties of our deepest, darkest waters.
For more information please visit traser
traser on MrWatchMaster: