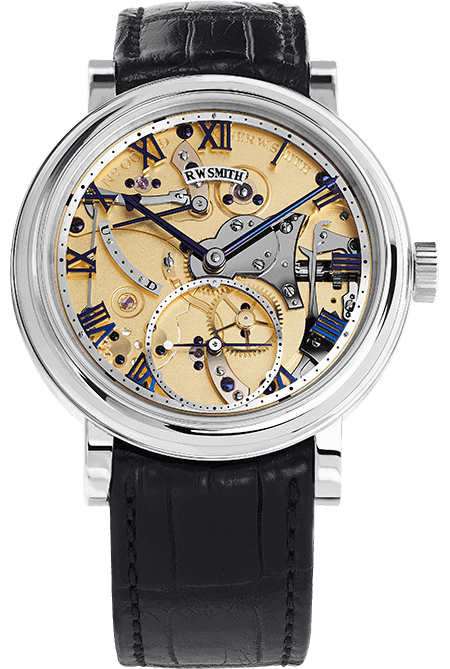 Roger W Smith opened his studio in 2001 with an unswerving ethos to craft watches to a peerless standard of horological excellence.
His journey has been one of continual discovery. Mastering the Daniels Method, the art of hand-crafting a watch (devised by my mentor, the great George Daniels) was his first great challenge.
Since then, he has spent the last decade exploring the future of mechanical watchmaking. This has taken him into previously unexplored territory. Ultimately, discovering new worlds of possibility within the microcosm of timekeeping is what he hopes will define him as the watchmaker.
Roger W. Smith on MrWatchMaster: