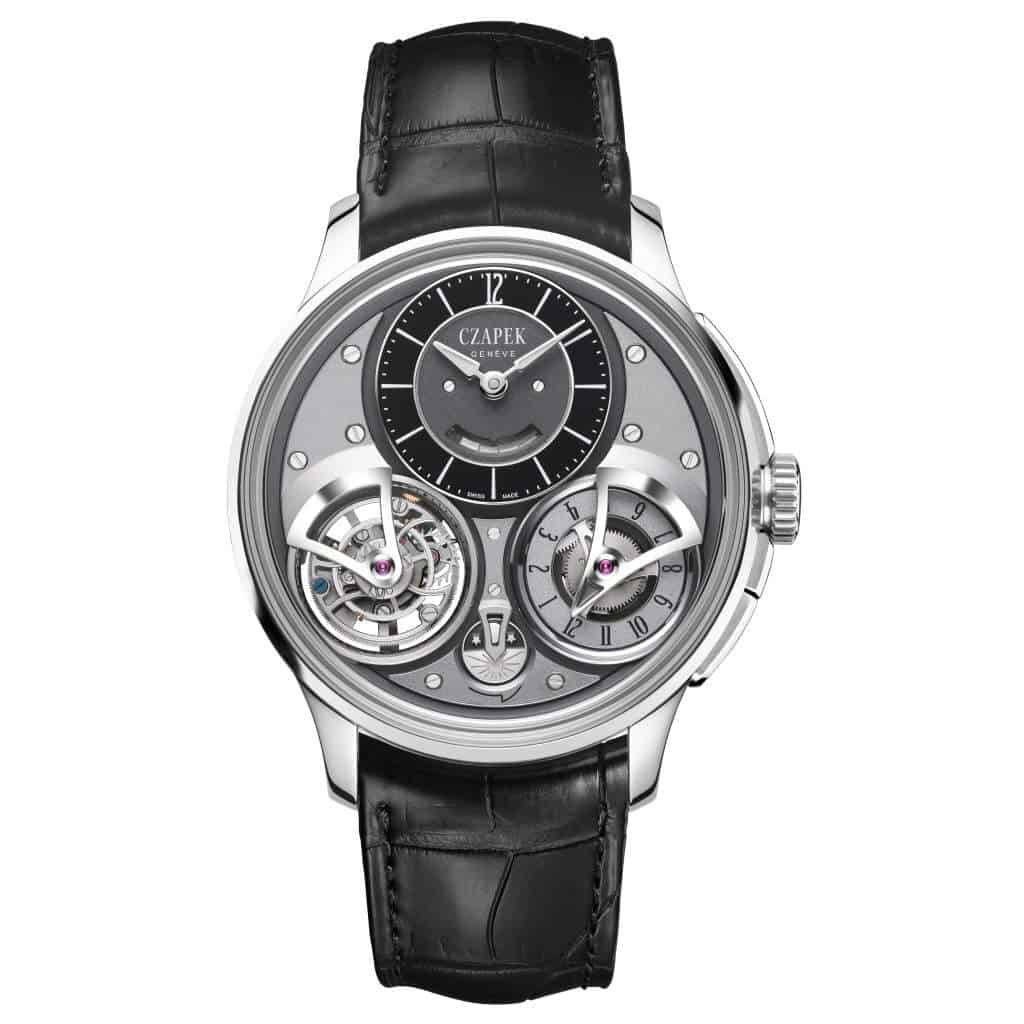 The year of 1811 marked the birth of Franciszek Czapek in Semonice, kingdom of Bohemia (nowadays Czech Republic). He emigrated to Poland with his family in his youth, retaining Czech and Polish citizenship. Franciszek fled to Switzerland following the collapse of the Polish uprising, in which he actively participated. A gifted watchmaker, he soon founded his first company, "Czapek & Moreau", with a local partner, and Gallicized his name to François.
François Czapek and Antoine Norbert de Patek, both Polish emigrants, survivors of an insurrection that had forced them to flee, met in 1836. This encounter changed their lives. Czapek invited his countryman Patek to delve into the realm of watchmaking. Together they founded the company Patek, Czapek & Cie on May 1. 1839.
The partnership between François Czapek and Antoine Norbert de Patek lasted six years, during which they created several exceptional timepieces. At the end of their contract, in April 1845, they dissolved the partnership. Both men continued producing timepieces. Czapek founded Czapek & Cie on May 1st, 1845, with a new partner, Juliusz Gruzewski.
Czapek was quickly recognized as one of the greatest watchmakers of the nineteenth century. Purveyor to the Imperial Court, Watchmaker of His Imperial Highness, Prince Napoleon. At its height, the company had boutiques in Geneva, Warsaw and Paris, Place Vendôme. He wrote a book on watchmaking, one of the first of its kind ever written in Polish.
The Czapek company name was re-established in 2012. The three entrepreneurs behind this revival decided to take an unusual path for the relaunch of the Company: to share it with fellow watch lovers. They created a library of Czapek timepieces to understand his work and personality, and worked on new designs as if he was seated with them having traveled through time.
On November 10, 2015, the company was relaunched in Geneva. Fellow enthusiasts were given the opportunity to take part in the great adventure of Czapek's revival, by investing through an equity crowdfunding campaign. The company became the first Haute Horlogerie Company revived by watch connoisseurs worldwide.
Czapek on MrWatchMaster: