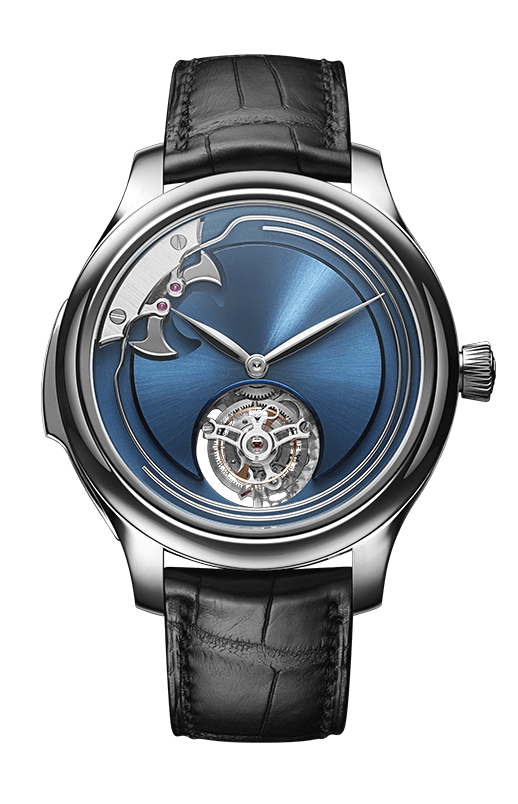 Our tale begins at the turn of the 19th century with Heinrich Moser, a young entrepreneur destined to forge his own path. Born in Schaffhausen into a family of watchmakers, he followed the footsteps of his forefathers and learned the watchmaking trade. After making his way to Saint Petersburg and becoming the go-to specialist for the aristocrats, he founded H. Moser & Cie. in 1828, building a factory which employed several hundred artisans in Switzerland. It is estimated that he produced around 500,000 watches in his lifetime. These watches ranged from basic three-hand watches to "grande complications".
Heinrich Moser is also well known for his involvement in the industrialisation of Schaffhausen, most notably the building of the first Swiss dam featuring hydro-mechanical turbines to produce energy, and the rest one can say is history.
In 2015, H. Moser & Cie. decided to pursue ultimate minimalism, removing the logo from its Concept dials, and turning understatement and fumé dials into an iconic signature. This return to the essential, embodying a bold yet human luxury, was designed to shine the spotlight away from the brand, and back onto the product and the expertise.
H. Moser & Cie on MrWatchMaster: