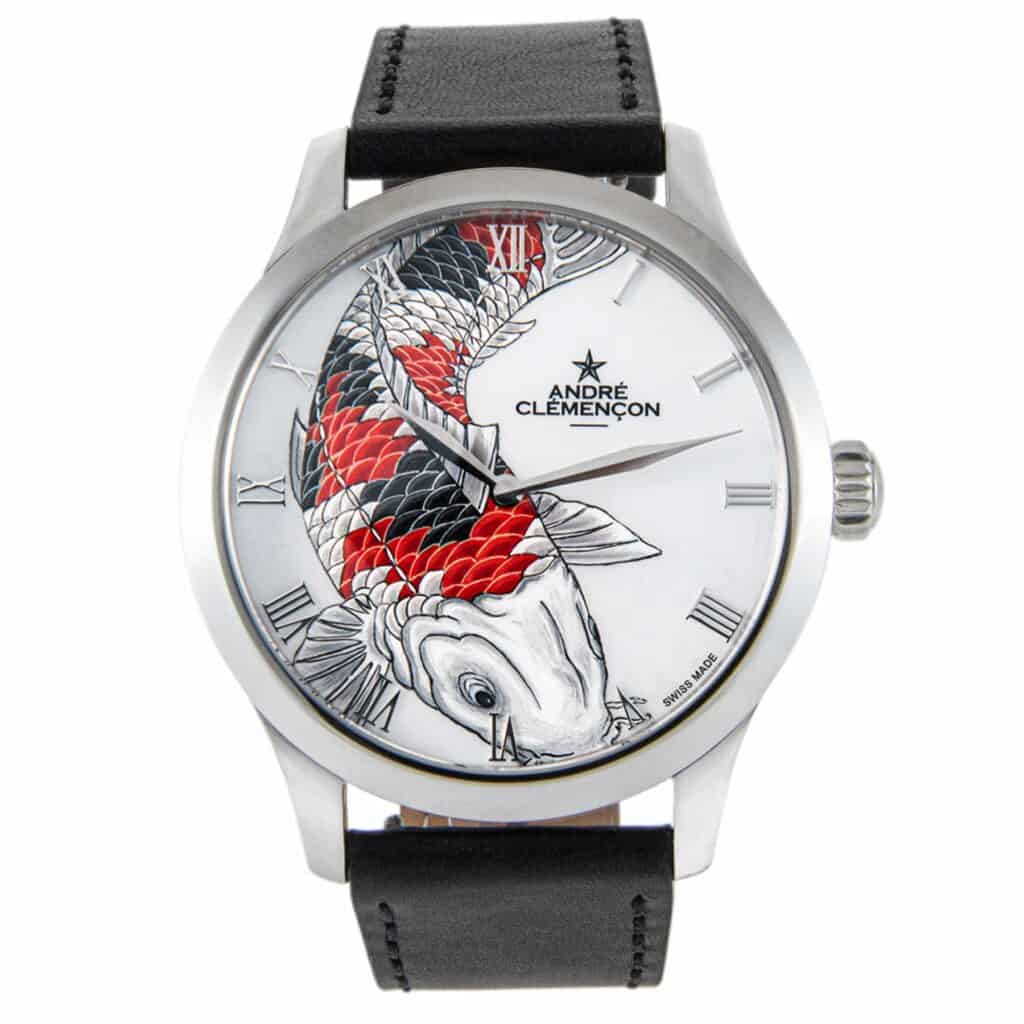 It comes as no surprise that the initiator of André Clémençon Contemporary Watches AG is none other than André Clémençon himself. A design enthusiast, passionate tattoo collector and thoroughly convinced Weird Gentleman. André Clémençon has a life-long involvement with watches and good design: generations of his family were employed in the watch industry, including his father, grandfather and great-grandfather.
André Clémençon lives and works in Biel/Bienne (Switzerland) – the heart of the Swiss watch industry and the home of major watch producers and manufacturers – and in Berlin (Germany), regarded as the tattoo capital of the world. He is responsible for the design, marketing and development of the watches, and for the brand.
How did the crazy idea of combining the world of watches with the world of tattoo art come about? Quite simply: as a result of spending uncountable hours in tattoo studios and concentrating on something other than pain. For example, on the idea of forging together the passion for design, tattoos, manual art and urban life style to create a Swiss watch that is a unique piece of jewellery of timeless elegance.
André Clémençon on MrWatchMaster: