Lyon & Turnbull Ltd have been in the auction business since 1826 and are Scotland's oldest firm of auctioneers with their headquarters based in Edinburgh.
Their auction departments offer a wide range of specialist sales from art, antiques, scientific instruments, jewellery, whisky and off course watches. In addition to their Edinburgh sales they also conduct sales in London. With today's online bidding they also attract international buyers.
Sarah Fergusson is Head of Watches and joined Lyon & Turnbull in 2020 with a prior decade of auction experience in both watches and jewellery. She has a background in jewellery having studied gemmology at the Gemmological Institute of Great Britain. Along with a MA Hons, MLitt and MSc from the University of Glasgow she is also an experienced auctioneer. Sarah recently wrote a paper on the auction market titled 'The Virtue of Auction Houses'. She describes herself as having a passion for vintage timepieces, in particular mid-20th century chronograph wristwatches.
MWM caught up with Sarah recently to hear her thoughts on watch auctions and watch collecting.
MWM: Your career in the auction world originally started in jewellery, how did the switch to specialise in watches come about, and what do you like most about watches?
SF: Around 2016 an unusual Omega Speedmaster came in for sale in my previous job. It caused quite a stir during viewings and pre-sale absentee bids were coming in at several times the estimate. I hadn't handled too many Speedmasters by that point and was interested to find out that the red hour markers were really unusual; the consensus was that the dial was not supposed to have left the factory, and that it was a prototype or similar. It sold for nearly £50,000 including fees. Jewellery rarely exceeded estimates like that in my experience and it really opened my eyes to the world of watches and the excitement to be found.
MWM: What do you see as some of the key themes in watch auctions and watch collecting?
SF: Steel sports watches have soared in value over the last ten years. When I started in the business, you could buy a Submariner or similar for around £2,000, which seems silly now. The knowledge among collectors and dealers has increased hugely, many seek very specific things, with a list of criteria. Vintage and those watches over ten years old are now more sought after, especially if they are discontinued or there is a 'waitlist'. Dress watches are usually harder to sell, even from the best brands.
MWM: What has been the most significant watch you have brought to auction at Lyon & Turnbull and what made it special?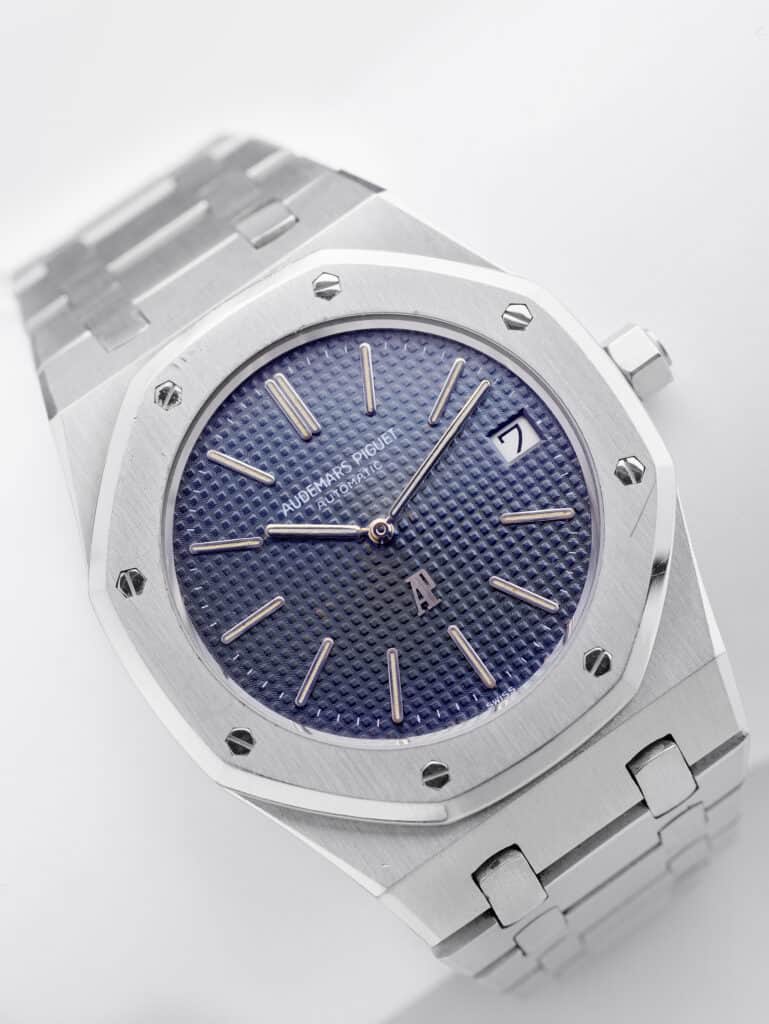 SF: The Audemars Piguet, Royal Oak A-series (above) that we sold in March 2022 was a career highlight. It came from the son of the original owner who sold his father's collection with us. It was estimated at £25,000-35,000 and sold for £85,000 (hammer price). It was great timing with this year being the 50th anniversary of the Royal Oak, and all of the interest in the designer Gérald Genta and his designs at the moment.
MWM: If you had to choose a watch you have auctioned in the past 12 months as a particular favourite, what would it be?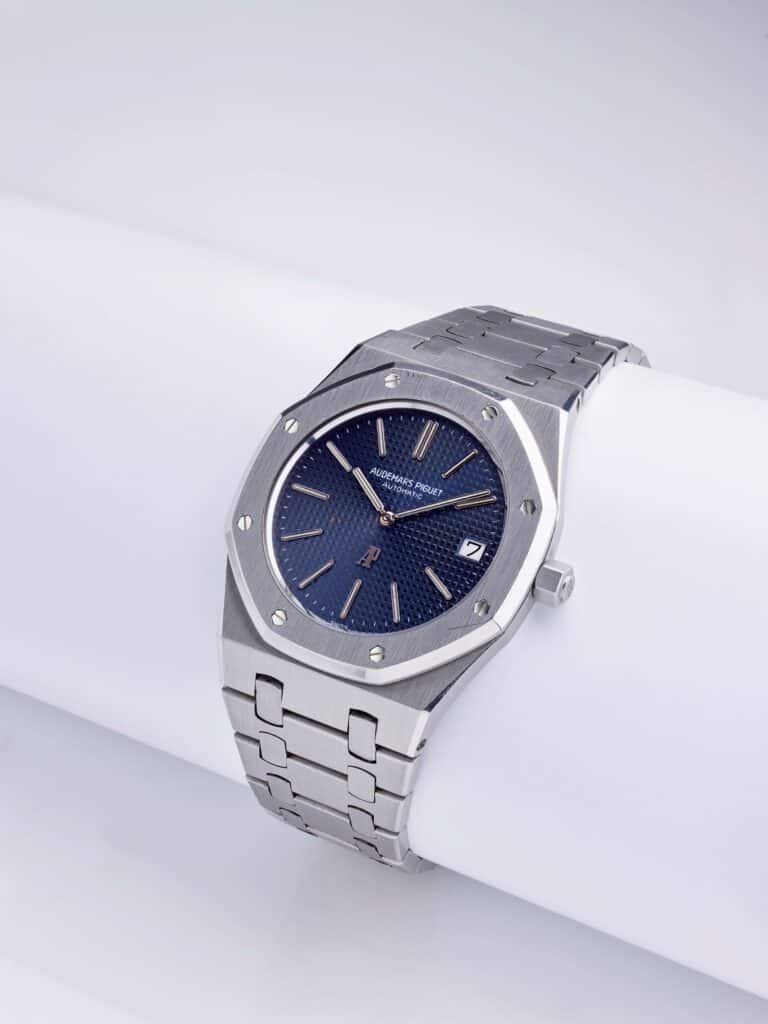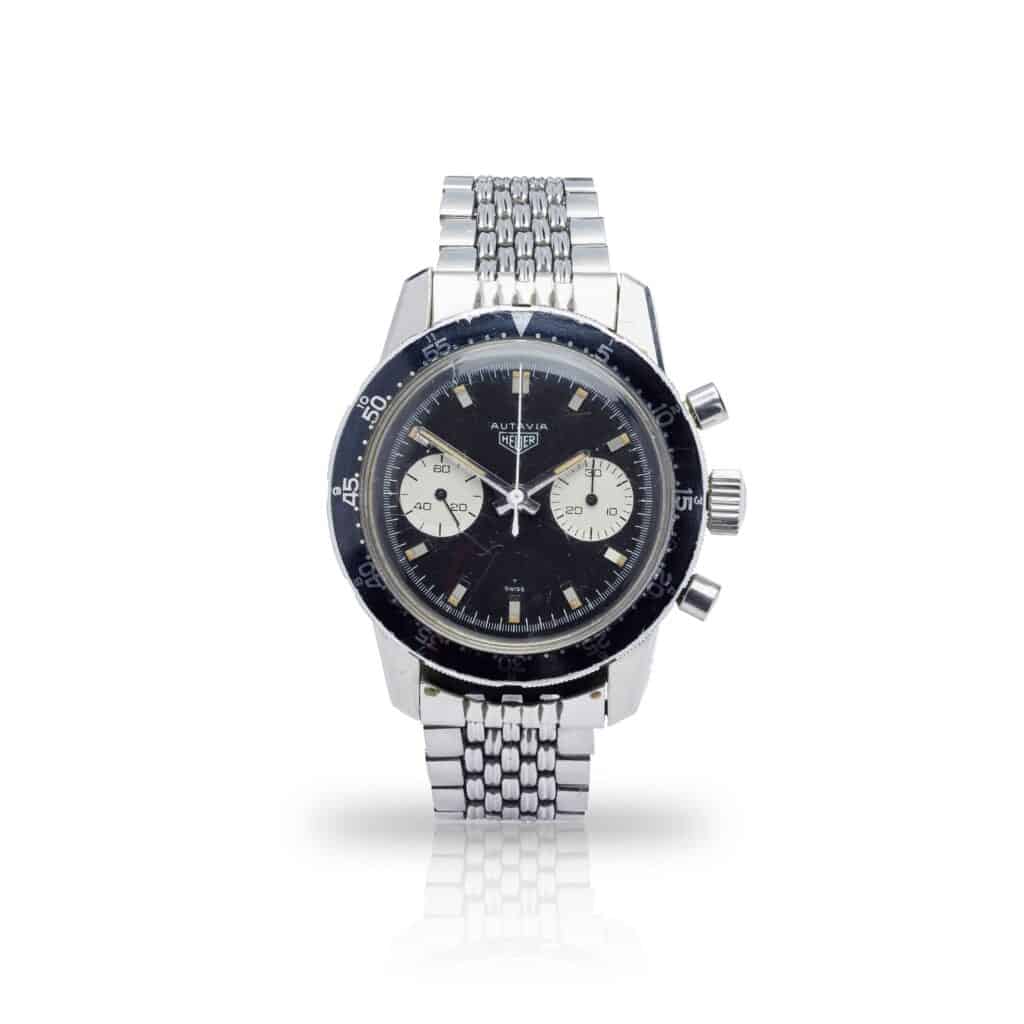 SF: It would have to be the Royal Oak. There was such a lot of interest in it internationally. We took it to a preview event in London and it was great to see clients so excited about it. The history of these watches is really what makes them so interesting. It was good to be able to write a feature for our site that really put the watch into context. The vendor's father was a recreational pilot who really loved his watches. He also owned a Heuer Autavia (above), which was another favourite of mine.
MWM: How often do you have watch auctions and where are these held?
SF: We hold two watches auctions in Edinburgh, June and December, and two in London, October and April.
MWM: For new watch enthusiasts looking to start a collection there is now a wealth of information available about watches particularly online. Do you think, however, there are some core principles to consider when starting a watch collection?
SF: The best advice is go for what you like, don't put ideas of investing ahead of that. Also, ask advice from as many people as you can and always handle a watch before you buy it, if possible. Consider its' 'fitness for purpose' too, if you plan to wear it daily, consider if it will withstand that. I love vintage pieces, but some aren't resilient enough for frequent wear. Remember that they require care, especially if they are mechanical, including servicing and so on.
For further information please visit Lyon & Turnbull
Copyright and Credits
© All photo images are courtesy and copyright of Lyon & Turnbull Ltd