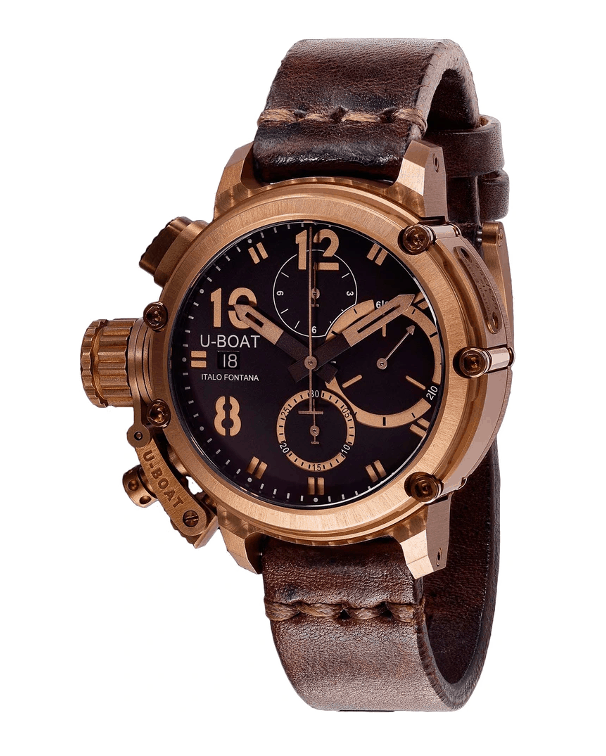 Each U-BOAT creation is of exclusive Tuscan manufacture, a land of great inspiration and style. A prestigious commission from the Italian Navy in 1942, for the design and production of wristwatches for its pilots that could satisfy very precise technical specifications. The first drawings of a robust wristwatch with a strong character, made by Ilvo Fontana, that could guarantee maximum visibility and water tightness, with a strong and distinctive design.
In 2000, Italo Fontana, Ilvo's grandson, discovers the precious designs. They will become his source of inspiration for the creation of the first UBOAT watch and his motto: A New Dimension in Time. The U-BOAT journey has started.
In few years U-BOAT opens a number of single-brand boutiques and multiple shops all over the world. U-BOAT is currently present in over 60 key markets.
U-BOAT on MrWatchMaster: