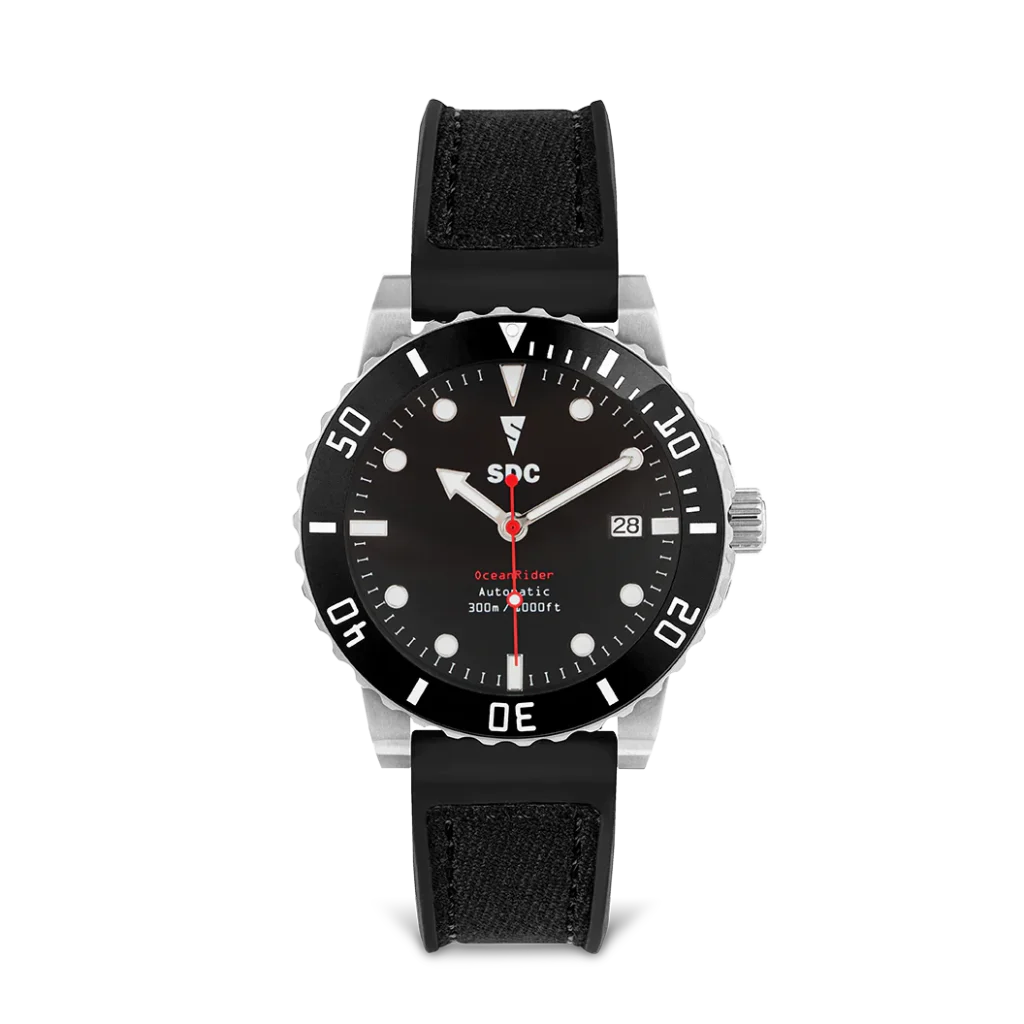 At SDC our vision is to create luxury dive watches which combine the practical elements of up-cycled materials, to reduce waste and protection our oceans.
As divers, we are drawn to the ocean for many reasons: for the love of the marine life hiding within it; for the infinite fun; for the escape; for the relaxation and for the limitless lessons it teaches us. Therefore, we have a responsibility to share what makes us tick with the rest of the world, be it through social media posting, raising awareness or taking even greater steps in saving what lies beneath the surface.
All of our watch straps are made from up-cycled wetsuits and designed for everyday dive adventures. We have developed an intricate process, sourcing unwanted wetsuits to create a meticulously stitched watch strap that we believe is truly remarkable. Our strap also comes with a 316L stainless steel buckle engraved with the SDC insignia.
We source unwanted wetsuits from dive schools around the UK in support of a circular economy. By doing so we are able to select the best quality materials so that we can provide a watch that not only looks and feels great but also fulfils our mission of being the leading upcycling dive watch brand.
Each upcycled watch strap tells a unique story and symbolises character from its adventurous past in the deep blue. We want you to continue this adventure, bringing a vibe of ocean and sun into your life.
SDC Watches on MrWatchMaster: