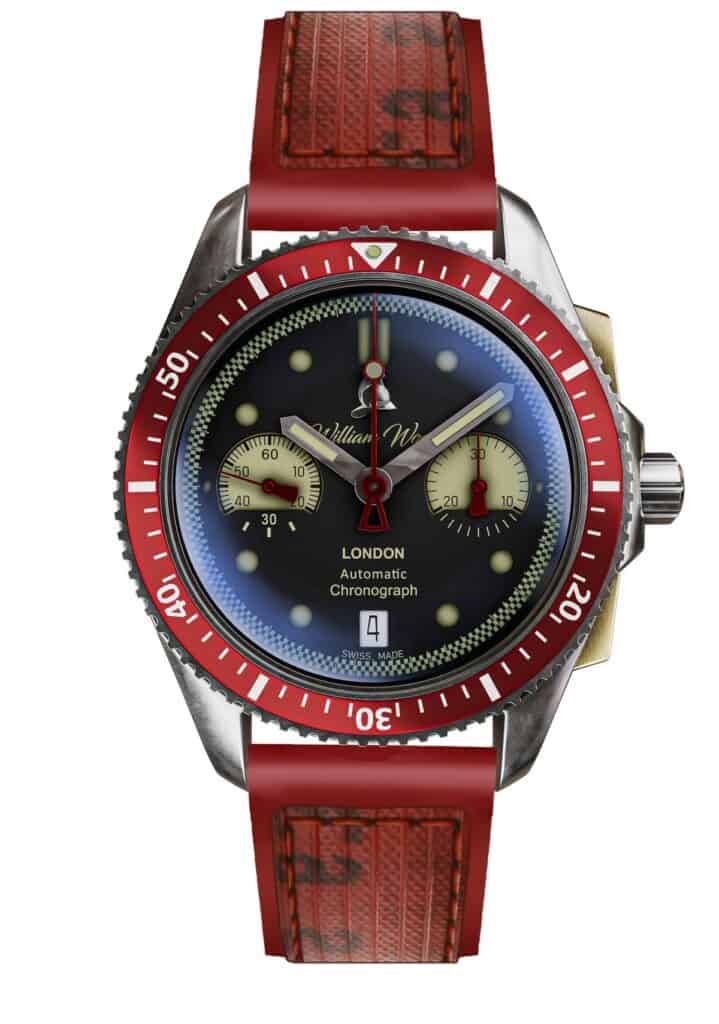 William Wood was the name of my late grandfather. He served in the British Fire Service for over 25 years winning commendations for his acts of bravery. He was stationed at Pilgrim Street for the Newcastle & Gateshead Fire Brigade serving on the Blue Watch. Sadly he passed away in 2009 but his legacy lives on.
My grandfather was without doubt a hero and incredible man. On 29th June 1966 he and 3 fellow firefighters saved 5 small children aged between 5 and 1 from a severe house fire. They were all awarded with a Certificate of Merit for their courage and bravery which was the first Certificate to ever be awarded in the history of the Newcastle & Gateshead Fire Brigade.
Whether it's melting down an original 1920's British brass firefighters helmet and placing it in the back of our Chivalrous Collection, or using blue upcycled fire hose from my grandfather home fire region of Tyne and Wear in our Valiant Collection straps. You can be sure that every single William Wood watch has history beating through every component.
William Wood London on MrWatchMaster: