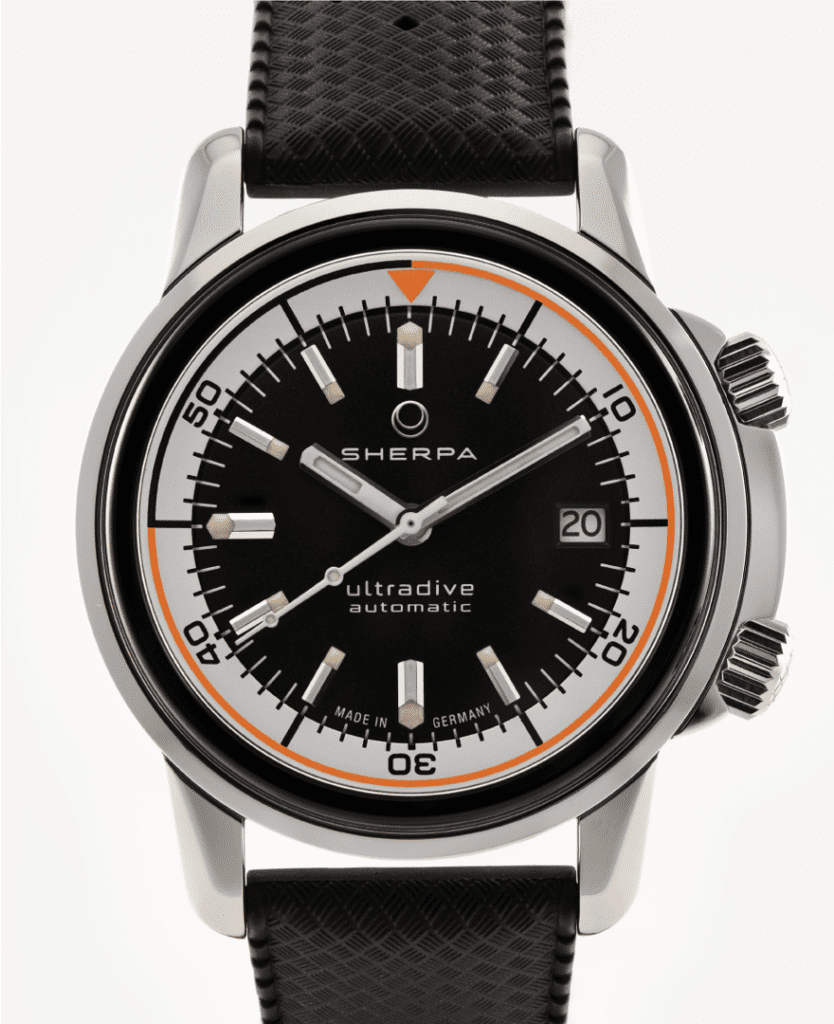 Every timepiece created by Sherpa Watches has a story. Because every watch is hand built and represents the craftmanship of all the German and Swiss watch makers, case manufacturers, dial creators and mechanical engineers involved. Their love for the iconic watches that explored oceans and conquered Mount Everest in the 1950s reflects in every detail.

We combine the revolutionary watch case designs from the past with modern techniques and the highest quality materials to ensure our watches will stand the test of time.

Sherpa Watches is dedicated to bringing back the most legendary watch models. We relaunch designs that have become true treasures among vintage watch collectors and offer something remarkable for anyone who has yet to discover the Sherpa heritage. Sherpa Watches pays tribute to the achievements of the old Enicar S.A. brand that conquered the watch world during the golden age of tool watches. And at the same time, we honour the humble Sherpa people that inspired the Swiss pioneers in naming their most ambitious model line from 1956 on.
For more information please visit Sherpa Watches
Sherpa Watches on MrWatchMaster: