We were invited to spend a wonderful time with Vacheron Constantin at their exclusive Bond Street boutique to witness a true master at work. This was part of London Craft Week, which is an annual event that showcases exceptional craftsmanship through a journey-of-discovery programme featuring hidden workshops and unknown makers alongside celebrated masters, famous studios, galleries, shops and luxury brands.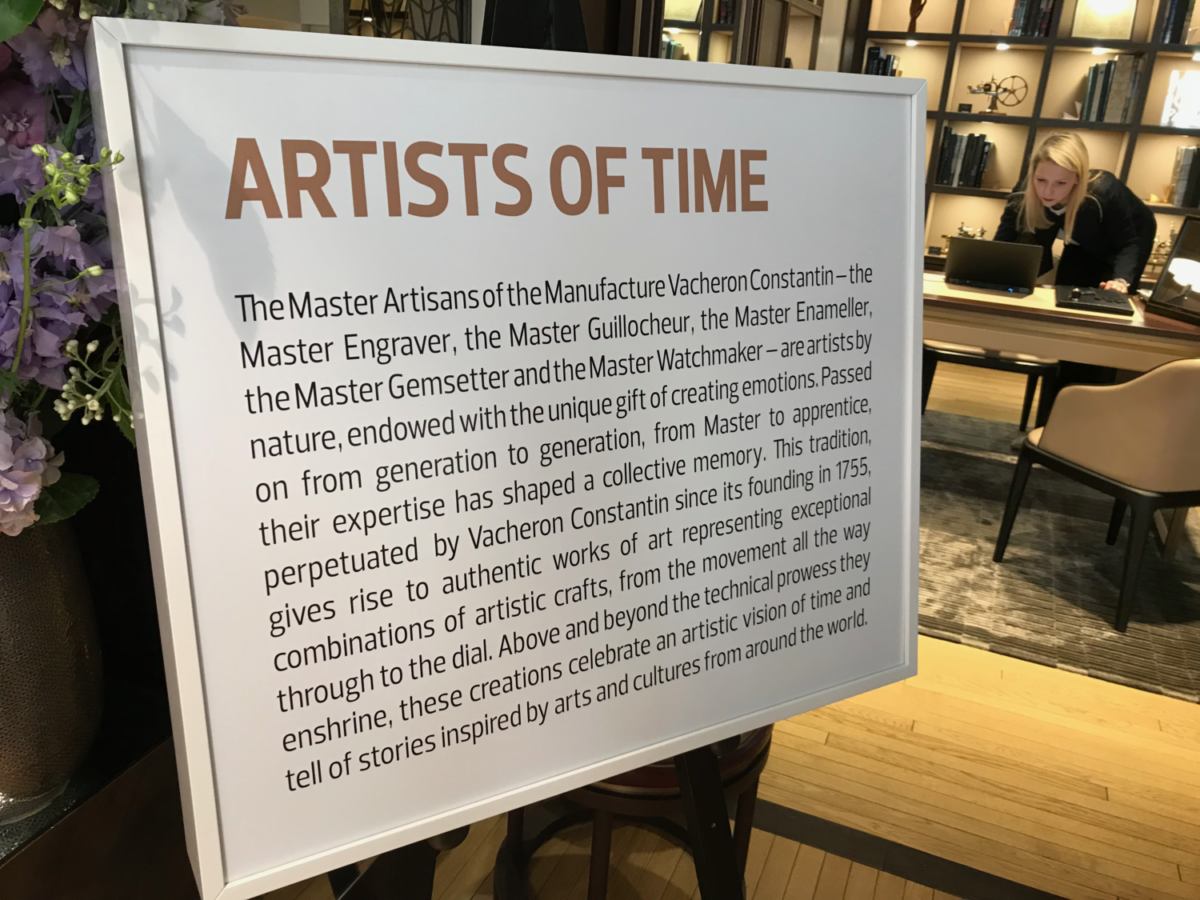 We received a warm welcome from our generous hosts, Paola de Gouveia, Boutique Director and Emilie Schaefer, Marketing and Communications Coordinator. The session focused on the delicate pounced ornament engraving technique by Emmanuelle Maridat, one of their Master Engravers (they only have three), which consists of removing material so as to fashion relief effects. We also discovered the incredible Métiers d'Art Les Aérostiers collection that uses this techniques with stunning results.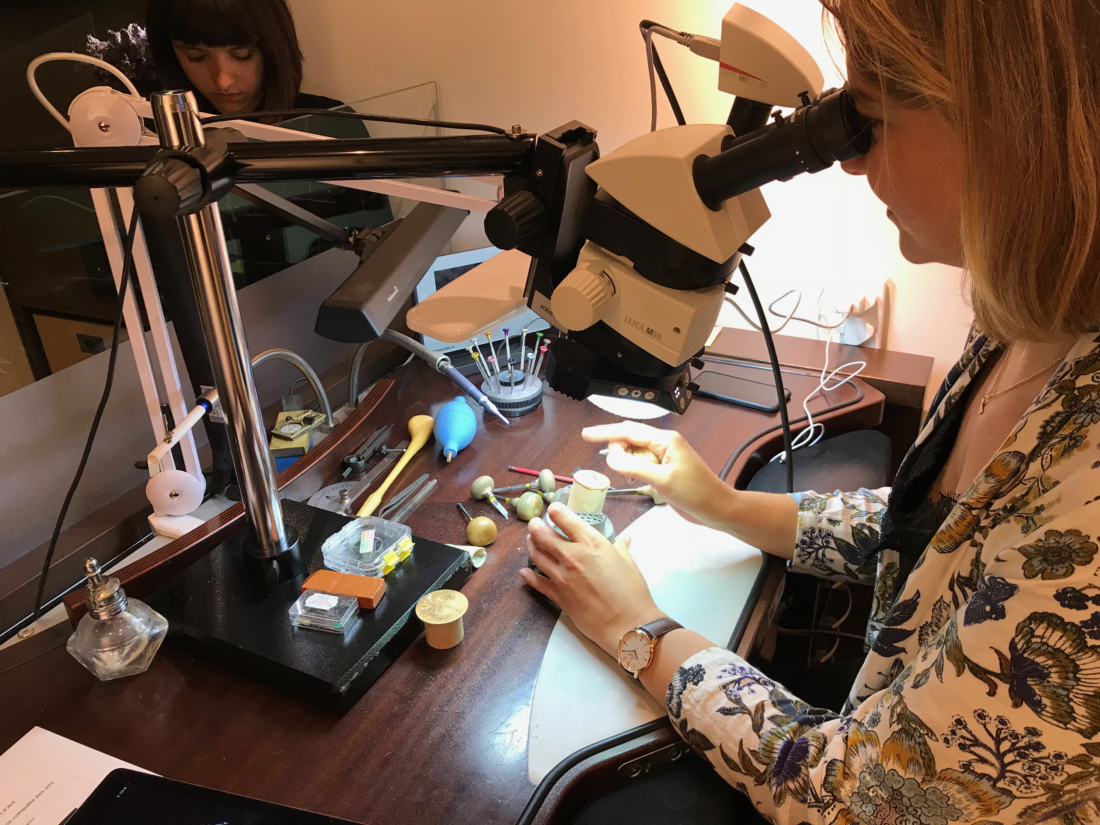 Emmanuelle explained (in fluent French and through Emilie's brilliant interpretation) that the whole process of engraving Les Aerostiers Métiers d'Art takes around three weeks or 500+ hours of intricate and precise work. There are five of each design (25 in total), but each piece is unique as it is all engraved by hand.
It was clear to see and feel the passion for her incredible art which emanated freely from Emmanuelle when she talked about what exactly is involved in her work – from the tools and how to keep them sharp to the delight and pride of producing the final product – which is absolutely stunning.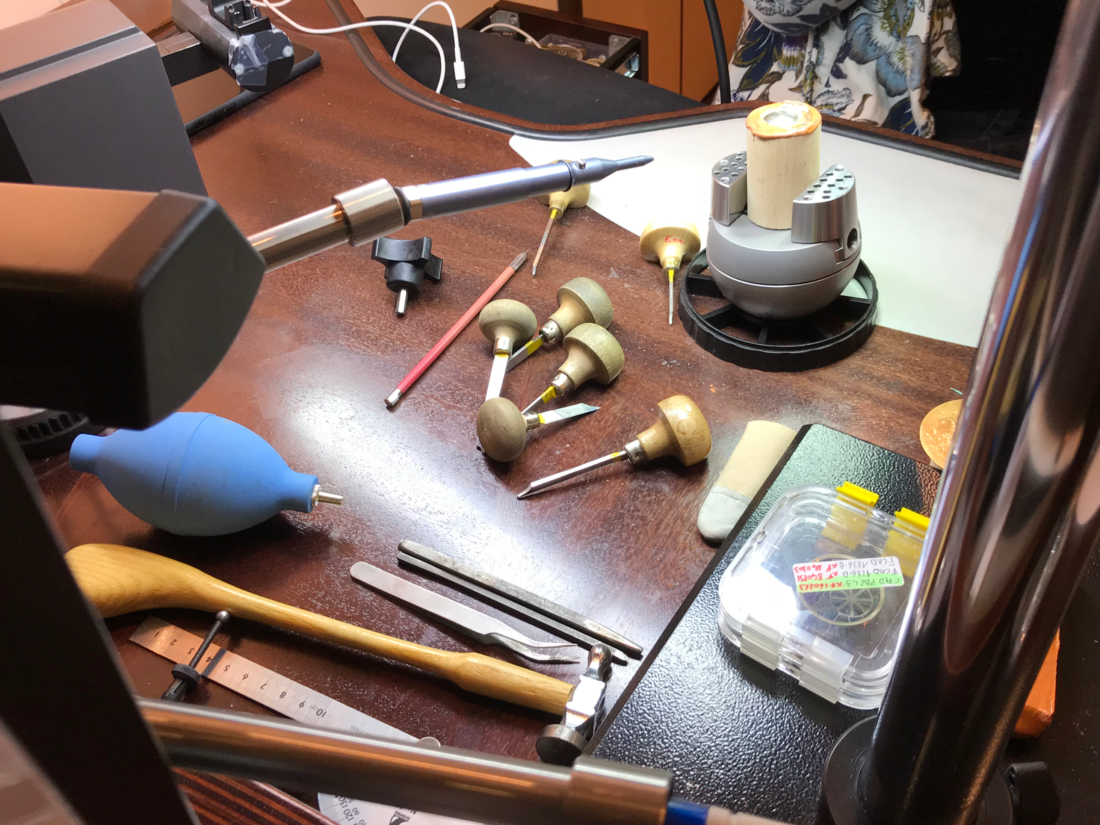 We were told that on the dials of the Métiers d'Art Les Aérostiers collection, a translucent background in sky blue, dark blue, turquoise, brown or burgundy, was created to evoke a spirit of airy transparency. This is the first time that Vacheron Constantin has called upon this skill mastered by very few enamellers. Its layout is reminiscent of cloisonné enamelling, while the absence of a base recalls a miniature stained-glass window. The balance between the various shades is extremely subtle, as is the polishing of the partitions between them.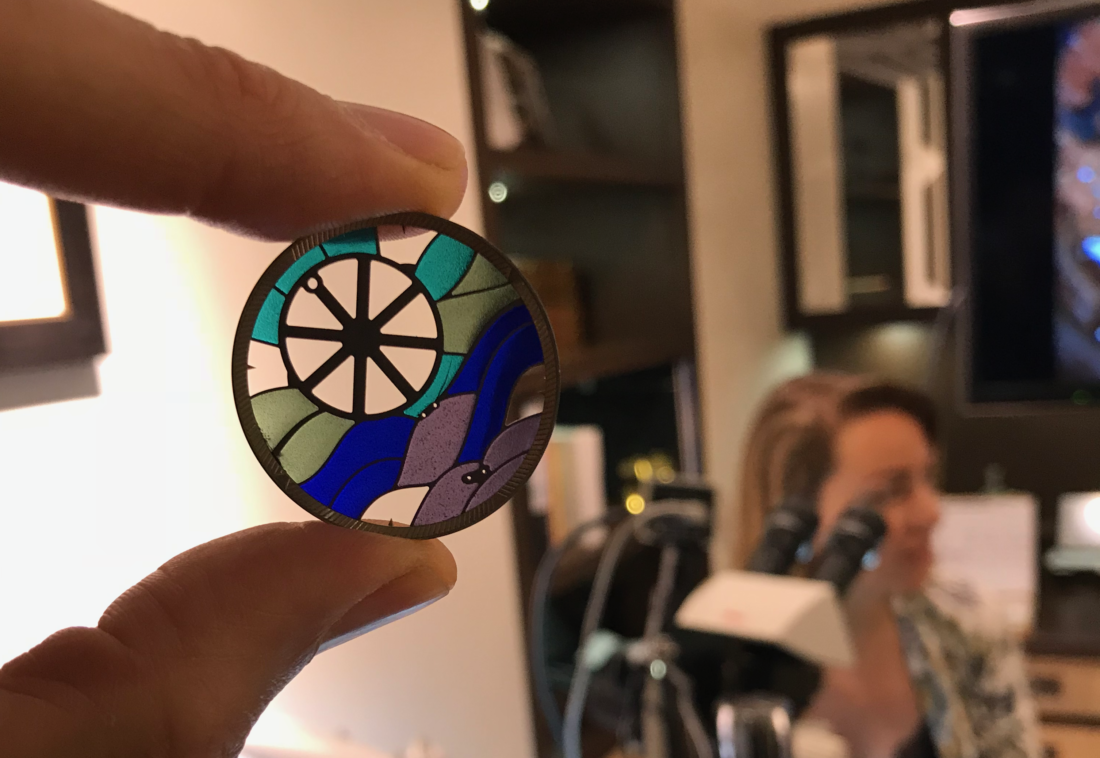 It was a real privilege to spend quality time with a true artisan prepared to share the secrets of their exquisite craft.