Penny Andrews, Bonhams Head of Watches and Wristwatches at Knightsbridge.
Established in London in 1793, Bonhams needs little introduction. The global auction house holds more than 400 specialist sales a year in 60 different categories, including watches. Sales are held in London, Paris, New York, Los Angeles, and Hong Kong.
In the first of a series of 'meet the auction watch specialists', we asked Penny Andrews, Bonhams Head of Watches and Wristwatches at Knightsbridge about her role, trends in the market and for some examples of superb watches. 
MWM: How did you get into the auction world and what made you specialise in watches?
PA: Straight out of university I started working at an independent high-end jewellers in my hometown. At this point I had no idea of the scale of the watch industry and it was not until I started spending more time with the on-site watchmaker that I began to comprehend just how vast the watch world was. Our watchmaker, Mike, being the only Rolex trained technician in the area, was inundated with work and so I used to be his 'little helper' doing some of the basic repairs such as battery changing and pressure testing etc. His incredible generosity and patience with my questions is really what got me interested in horology and from there I joined Bonhams Watch Department 10-years ago.
MWM: Typically, what does your working week involve?
PA: In an auction house there isn't really such a thing as a typical week to be honest. There are certainly constants – meeting with clients to discuss their watches, cataloguing and preparing the items for the next auction etc – but then you also get 'curve balls' thrown each week where you genuinely do not know what you are going to see next. One email can lead to booking a flight to Barcelona the next day, to creating a proposal for a one off 'Single Owner' sale in Paris or to organising a private dinner party with an amazing Japanese chef – all of which are real examples of just a few of the things we have had pop-up in the last fortnight. It certainly keeps us on our toes!
MWM: What are some the biggest trends you have seen in watch auctions and watch collecting?
PA: One of the biggest trends has to be the move towards online sales which offer a convenient method of selling and buying. Personally, I'm always going to be a fan of a live sale over an online one – you can't beat a real auction. When investing in a vintage watch, you are not only buying a timepiece but also a piece of history. The 'theatre' that comes with a live auction contributes to that story and its future story.
Perhaps trend is not the right word but a bigger change I have seen over the years is the way entry-level clients now have the facilities online to educate themselves on the world of watches. As a result, we are seeing clients becoming interested in more niche brands earlier in their collecting journey purely because they have the opportunity to find out sooner than their forerunners what else is out there. I find this quite refreshing as it means you get to have discussions about brands and models that haven't been hashed over by everyone already and you join their learning experience.
MWM: What has been your most significant 'Barn Find' watch to date?
PA: I think the best Barn Find we've had has got to be a Rolex Red Depth Submariner 'Explorer', Ref: 6538, we offered in 2018. In 1964 the crew of the clipper 'Sovereign' all received a Rolex for taking part in the Americas Cup and this was one of those examples. To say the dial was heavily patinated would be a bit of an understatement! The watch as a whole was in pretty poor condition but ultimately original and a very rare example of an early Submariner with Explorer dial. Due to the condition we gave it a very cautious estimate of £15,000-25,000 and it ended up selling for £181,250 including buyer's premium.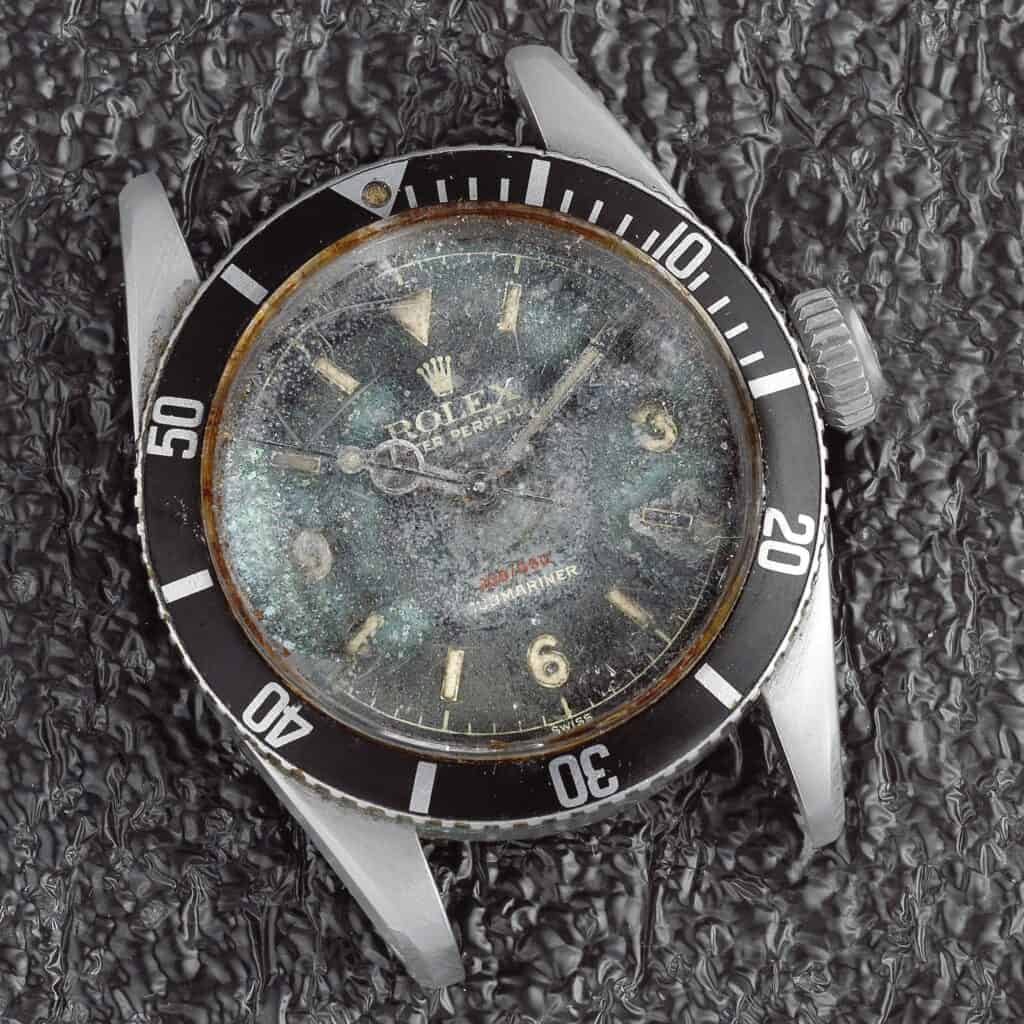 MWM: If you had to choose a watch you have auctioned in the last 12 months as a particular favourite, what would it be?
PA: It has got to be the George Daniels Millennium we auctioned in June which sold for a World Record for a Daniels wristwatch at auction. I was on the telephone for the winning bidder and honestly it is so exciting when you are bidding for someone who is passionate and really wants the lot, you completely get caught up rooting for them to be the final winner. In the run up to each auction you can get a good gist as to whether something is going to do well or not and with this one we felt it would do well but it far surpassed even our expectations on the day.
The estimate was £250,000-350,000 and it sold for £519,000 including buyer's premium.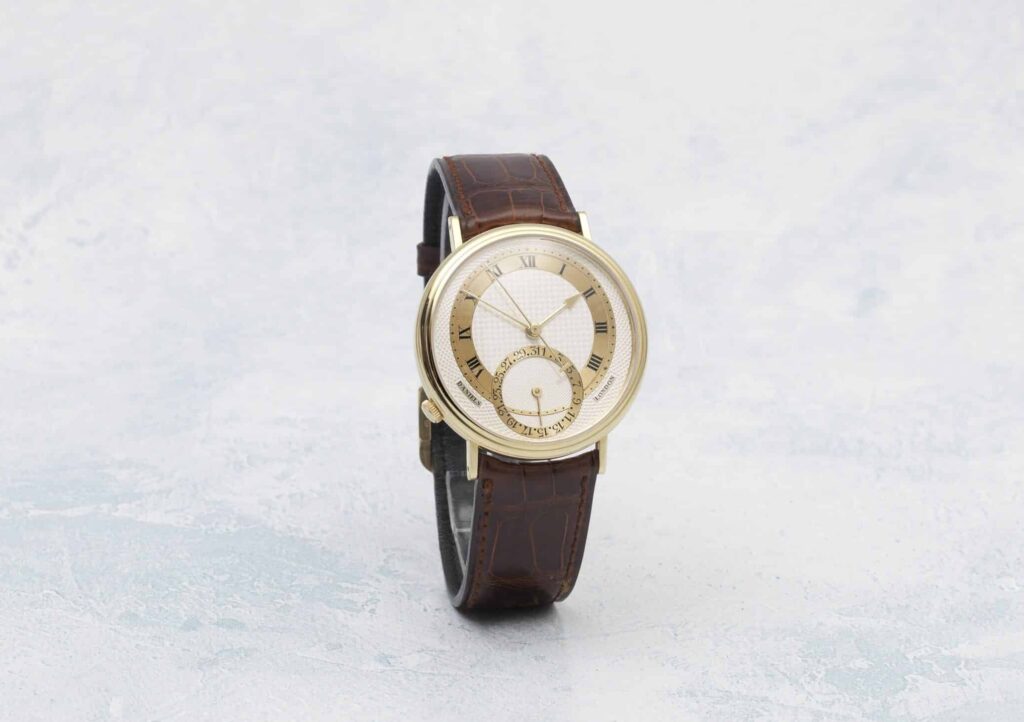 MWM: How often do you have watch auctions?
PA: We have a live auction more or less every other month across London, Hong Kong, Paris and New York plus Online Only sales also taking place in Hong Kong and New York.
MWM: For watch collectors looking to attend their first auction, either in person or online, are there any general suggestions you can give so that they are well prepared for the auction day?
PA: One of the best things about being a newcomer to a watch or, in fact, any auction is the accessibility – not just in terms of availability of the object for sale but here you have on tap some of the world's leading experts in their fields who are happy to advise you. The exclusive façade that can come with academia is completely absent in the auction world. If you want to talk to a Specialist, you can – regardless of how complicated or simple your question is or even how deep your pockets are. Similarly the sometimes intimidating nature of luxury retailers is also absent, our doors are open for anyone with an interest in watches.
For more information please visit Bonhams
© All photo images are courtesy and copyright of Bonhams