Breitling has unveiled a trio of ultra-premium chronographs, featuring precious metals and an exceptional tourbillon.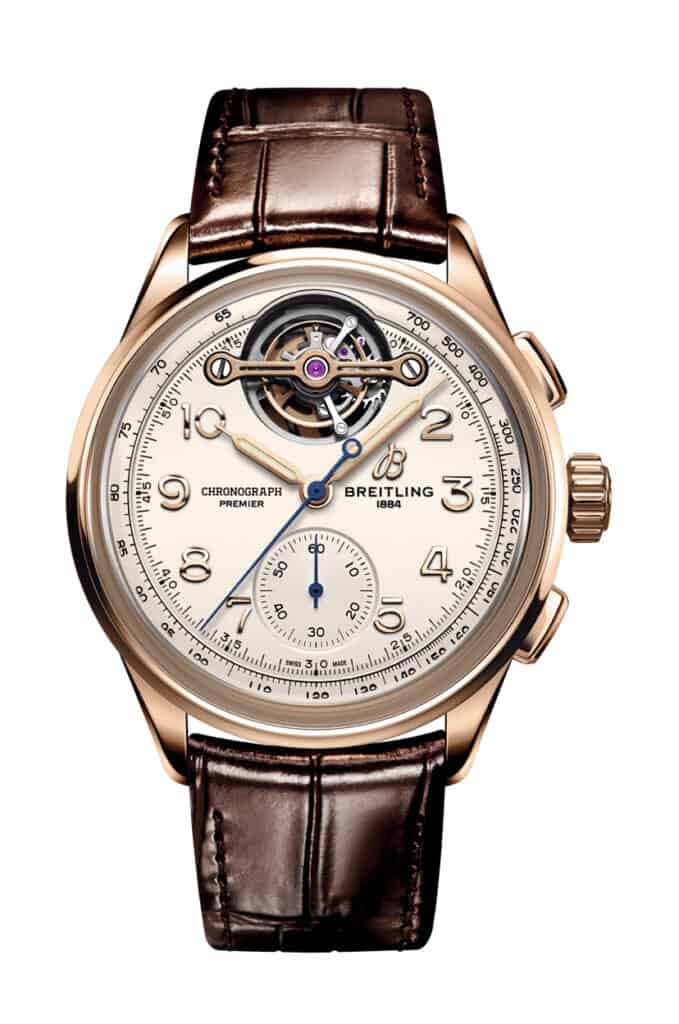 Each of the three watch variations is inspired by one of the Breitling founders. The Premier collection was Willy Breitling's antidote to austerity conceived during the Second World War. It was a time when wristwatches were professional tools used by pilots, navigators and engineers.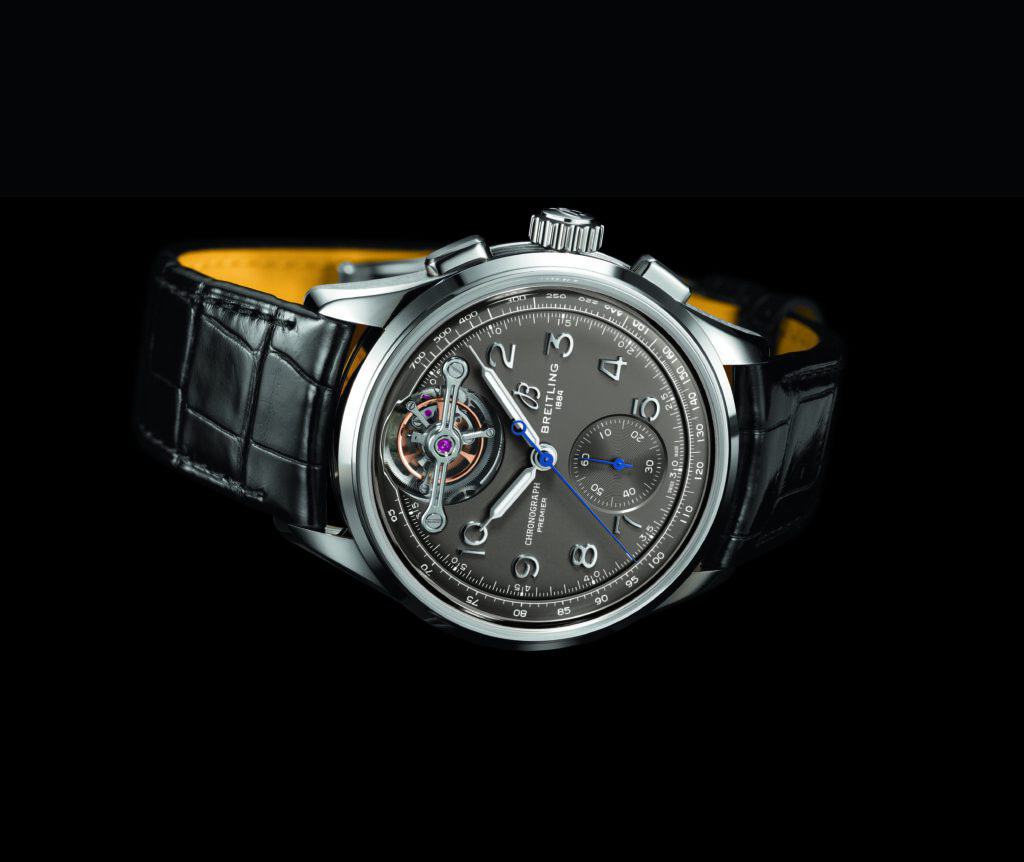 Launched in 1943, his Premier Line, maintained all the function of the superb chronographs but enriched them with form. Breitling demonstrates that spirit once again with the launch of the Premier B21 Chronograph Tourbillon 42. As challenging to execute as it is beautiful, a tourbillon complication is the centrepiece of a new trio of exceptional wristwatches.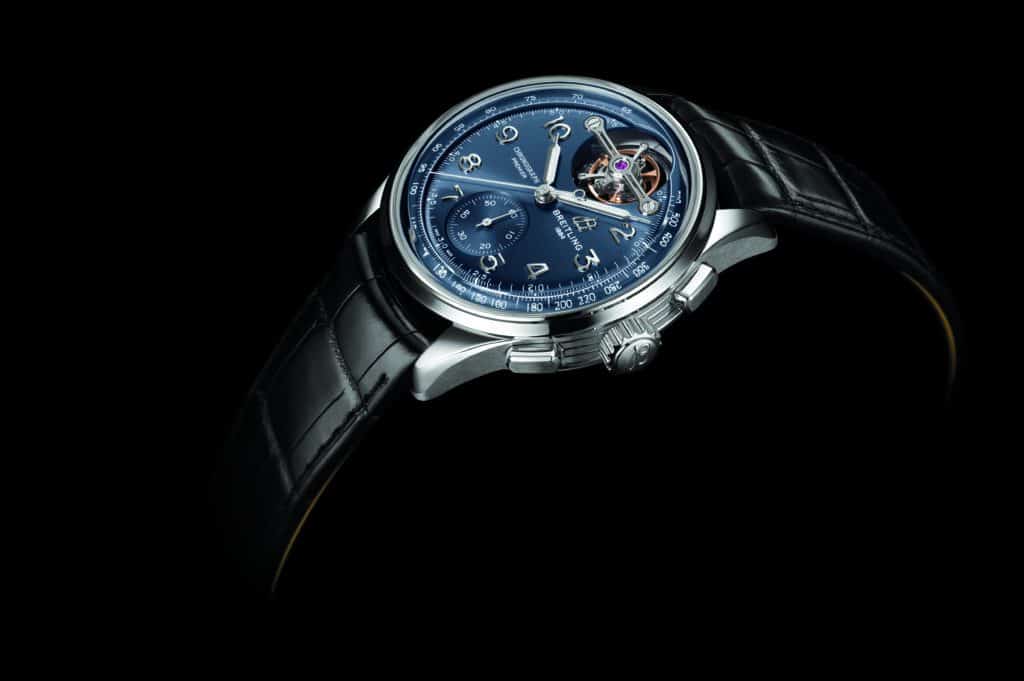 "The Premier B21 Chronograph Tourbillon 42 is the perfect expression of Breitling's design and expertise. In the tourbillon, you see the mechanism living at every second. It is the beating heart of the watch."

Georges Kern, CEO, Breitling
Breitling worked closely with the specialty movement maker Manufacture La Joux-Perret to develop the B21 movement that takes the unusual step of combining a tourbillon with a chronograph.
The Premier B21 Chronograph Tourbillon 42 collection is crafted from precious metals and feature domed open case-backs. It comes in three variations, each named for one of the Breitling founding fathers. The Léon Breitling features a solid 18 k red gold case with a silver dial and brown, semi-shiny alligator strap. The Gaston Breitling pairs a solid 18 k white gold case with an anthracite dial and black alligator strap. The Willy Breitling, meanwhile, is a vision in solid platinum with an admiral-blue dial and black alligator strap.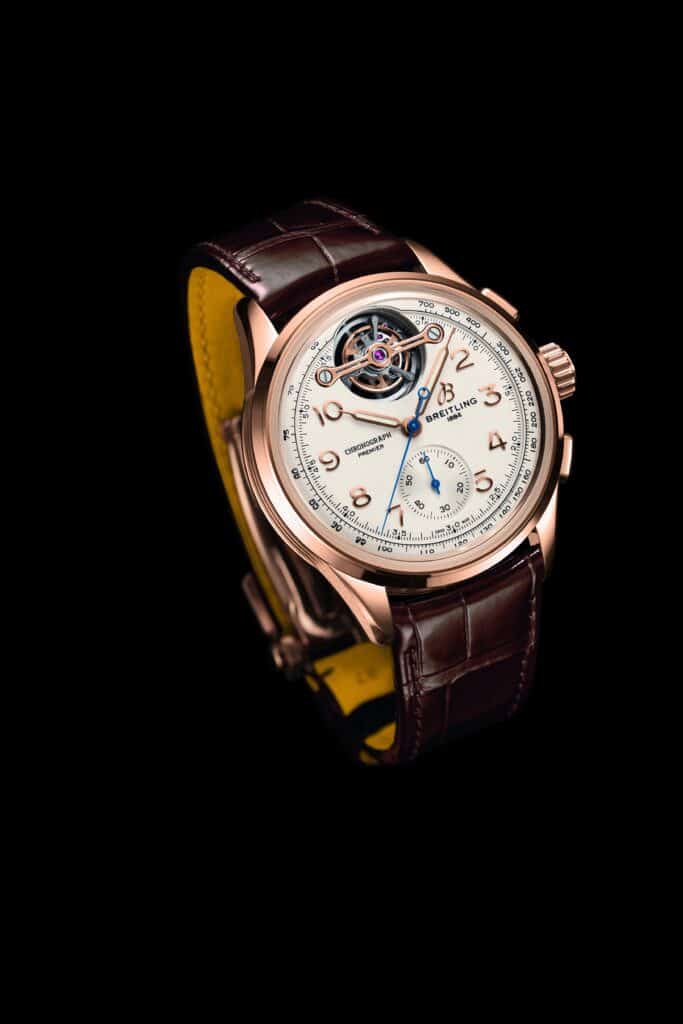 The Premier B21 Chronograph Tourbillon 42 is for people who love the mechanics – and magic – of watchmaking. Combining the height of Breitling's savoir-faire, innovation and style, this timepiece trio dedicated to their founders is one that would have surely made them proud.
Technical Specifications: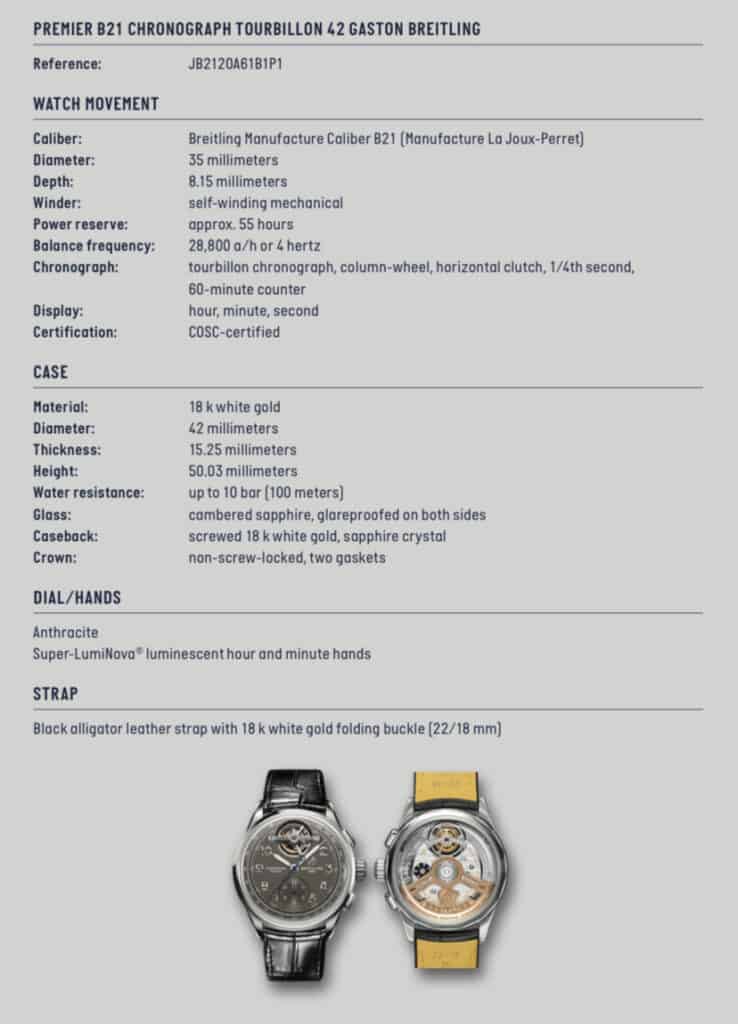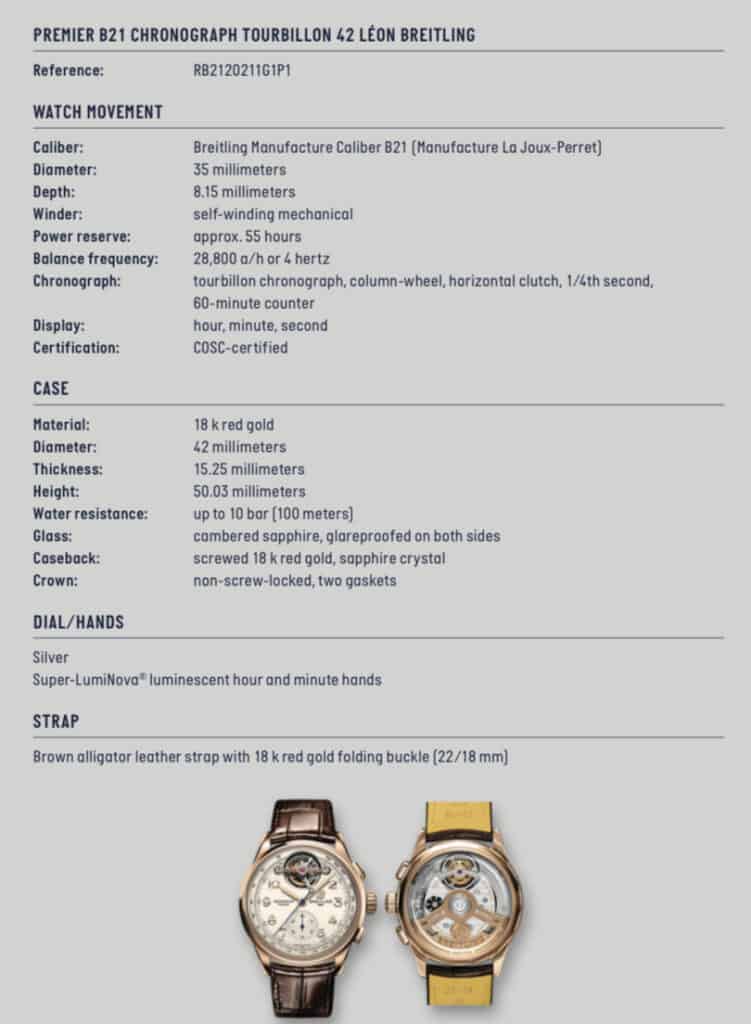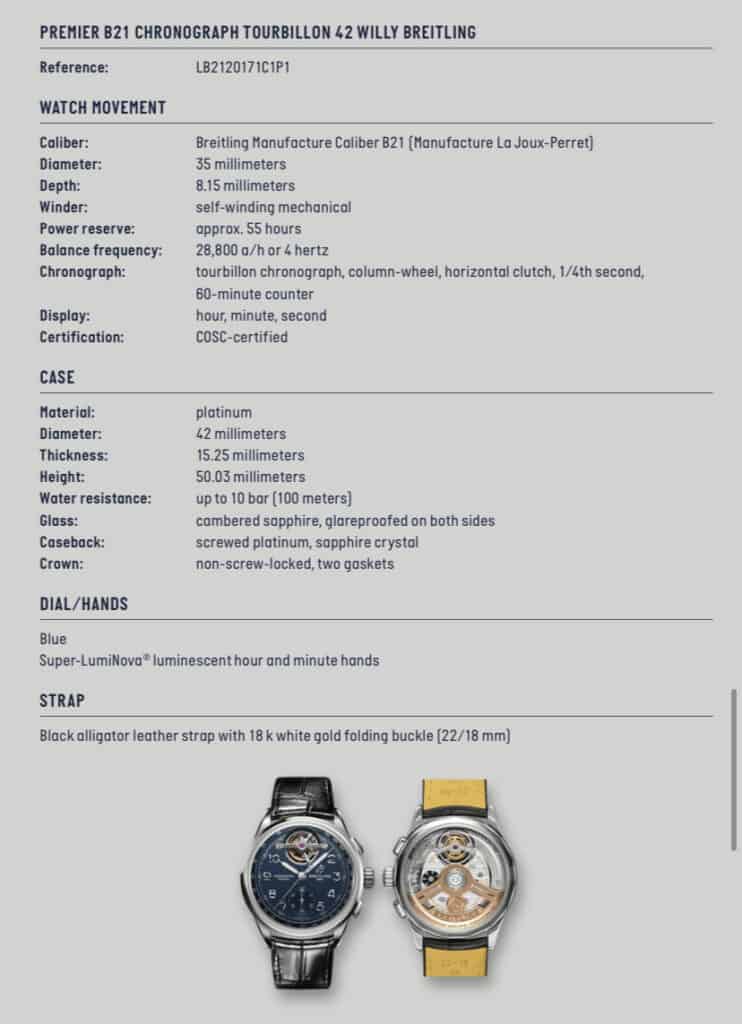 For more information please visit Breitling