Between the years 1925 and 1932, Ettore Bugatti ordered several series of "Calandre" watches from the MIDO manufacture.
MIDO had proposed to several automobile manufacturers to produce this type of watch, but only Bugatti seems to have responded favourably and asked to have its logo enamelled in red at 12 o'clock. Ettore Bugatti ordered a first series of 54 'Calandre' watches from the Mido factory around 1925/26, numbered between 200.736 and 200.789.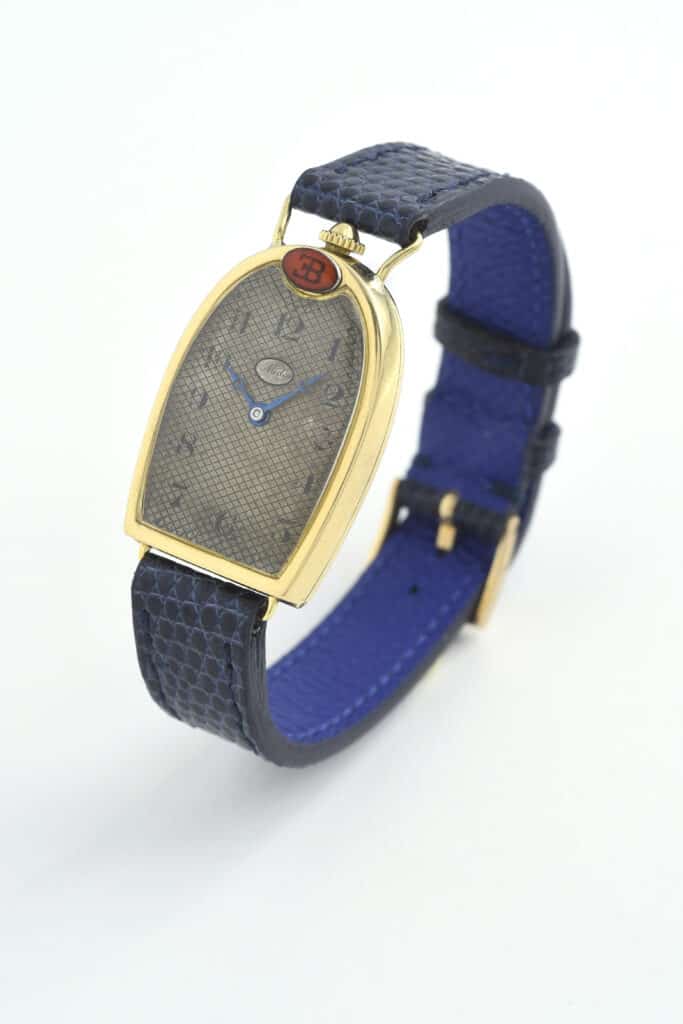 It is widely believed that Jean Bugatti (1909 – 1939) had a watch from the first series, when the brand won the Targa Florio in 1925 and one from the last series, in 1932, when he became the brand's competition director. That of the first series, the most authentic and the most original, is numbered 200.775 and movement 5456.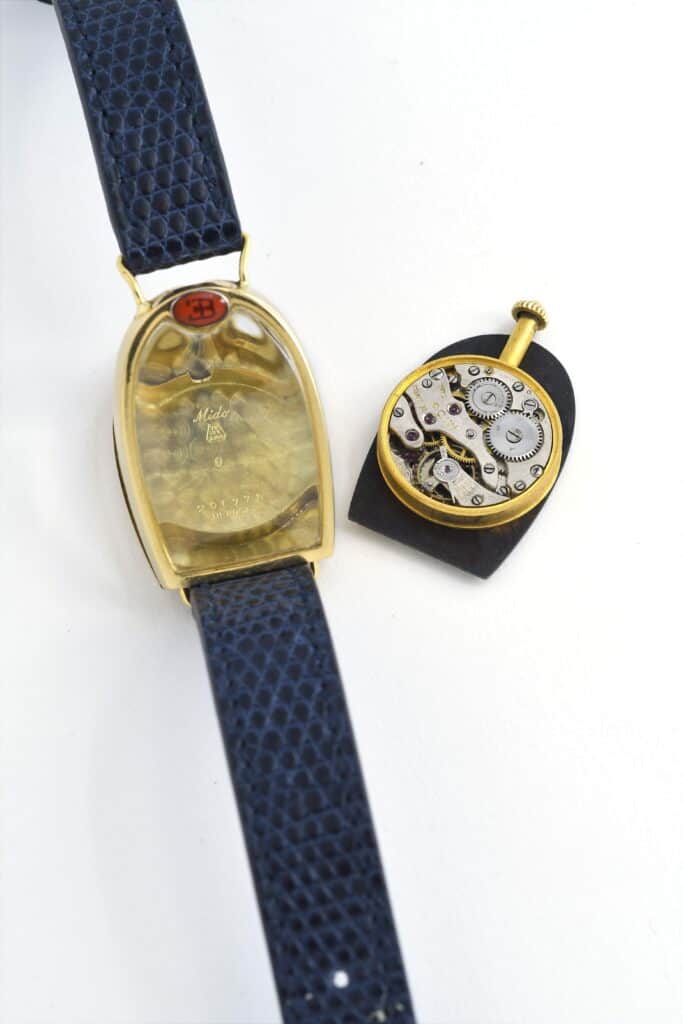 Coming from the estate of Jean's sister, L'Ébé Bugatti, this is a unique opportunity to own the watch of the son of the 'Boss', designer and genius engineer, who died too soon in a car accident in 1939.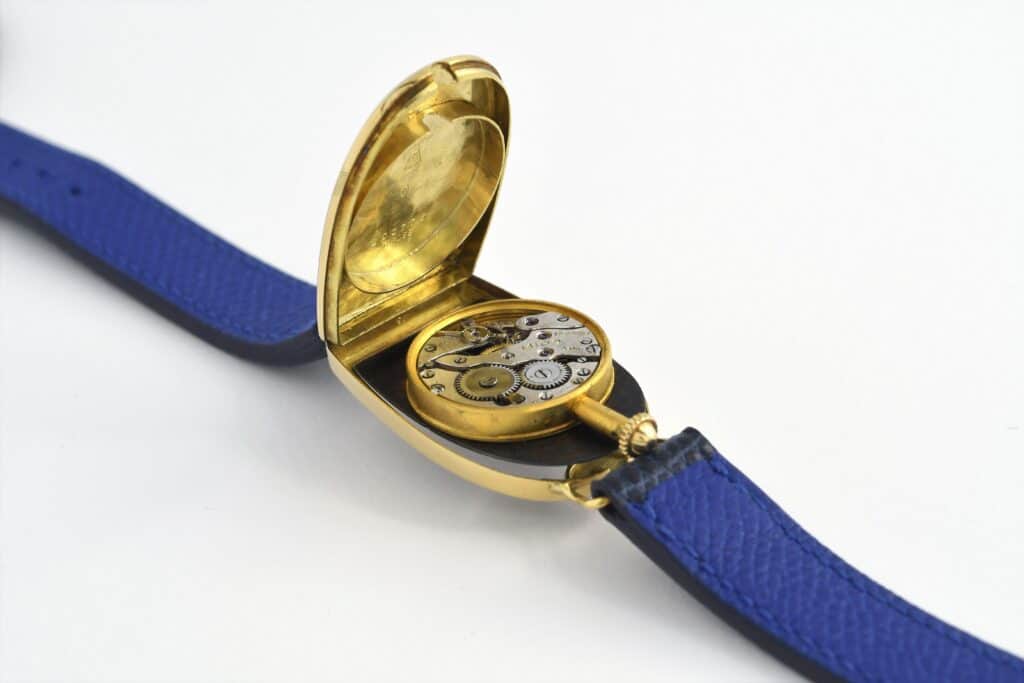 This 'Calandre' watch manufactured by Mido is the purest known to date; vintage enamel badge, patina of the dial (which would have been manufactured by Stern Frères, the current directors of the Patek Phillipe brand), and the case is in a exceptional condition. The auction house say that this is a once-in-a-lifetime opportunity for a collector to own not only a rare watch in excellent condition but above all with a prestigious and clear provenance.
Ettore Bugatti's watch previously sold at auction for a worldwide record at €280,000.
For more information please visit https://www.hdv-quinconces.com