If it's precision you want then look no further to the new Junghans max bill MEGA Solar. The timepiece combines innovative technologies with sustainable raw materials and the unmistakable design of Bauhaus scholar Max Bill.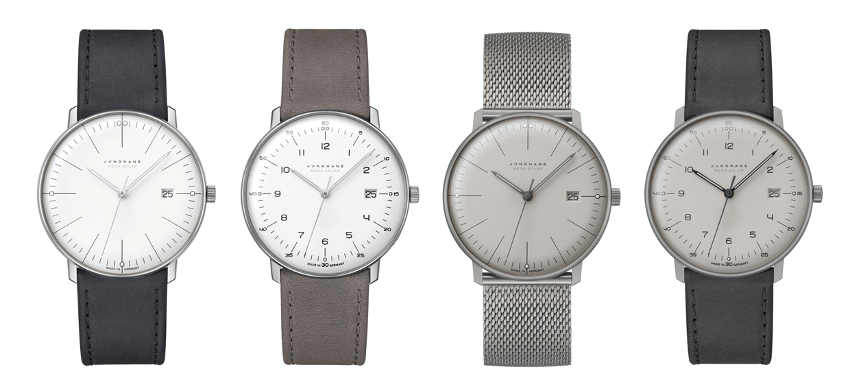 A completely new radio-controlled movement from Junghans guarantees maximum precision and is exceptionally energy-efficient. Even when completely drained of power, the watch will become fully functional again after only eight minutes of direct exposure to the sun – the movement has a power reserve of up to three years.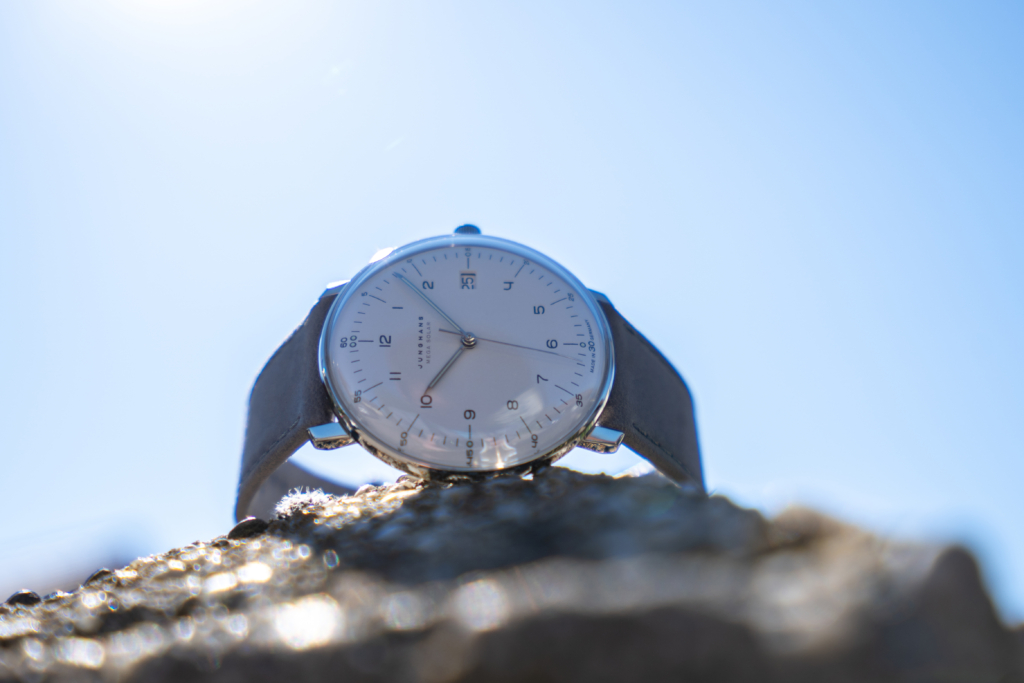 A perpetual calendar, automatic conversion from summer time to winter time and automatic adjustment of the time zones using the crown or via time synchronisation with the latest version of the Junghans MEGA App.
Available now with prices starting at £880.00
For more information and to purchase please visit https://www.junghans.de/en
Technical Specifications
Type: Multi-frequency radio-controlled solar movement with quick charging function
Reception range: DCF77, MSF, JJY40, JJY60, WWVB
Connected Function: Global time synchronisation without radio reception in less than 30 seconds on average. The time signal developed by Junghans is transmitted to the watch through your smartphone via the Junghans MEGA App (for Android and iOS).
Frequency: 32.760 Hz
Power: 3 motors
Diameter: 28.0 mm
Height: 3.85 mm
Jewels: 6
Display: Hour, minute, central second, date, Power reserve, Sleep mode, End of Life display (EoL)
Date shift: Direct drive forwards and backwards
Hand movement: Forwards and backwards
Hand shift: Exact time display in half-second move (Smart Hand Motion)
Storage: CTL920 (2.6 V)
Power reserve: Up to 3 years
Rating deviation: No rating deviation in RC mode. In quartz mode +/- 8 seconds/year
Functions
Time zones: Convenient setting of all current time zones precisely to the second by using the crown
Calendar: Perpetual calendar – even in quartz mode until the year 2400
Radio reception: Automatic and manual time signal synchronisation
Real time display: Real time display without deviation via Advanced Moving. Function: The motion of the hands or the date is already initiated mere fractions of a second before the step in time. This allows the actual time to be displayed, without losing the precision of the second.
Hand position control: Intelligent Time Correction (ITC) – The patented light barrier system compares the position of the second hand 1,440 times per day with the time information last received. In addition, the position of hour and minute hands is compared daily, the position of the date once a month. A correction occurs when required.
Autoscan: Automatic search of time signal transmitters DCF77, MSF, JJY40, JJY60, WWVB
Quick charging function: After being completely depleted of power, the Junghans MEGA Solar requires only 8 minutes exposure to light until it is ready for use again