In this continuing series 'Iconic Watches' we bring you the world's most enduring and popular timepieces that have achieved 'cult' status. This will include watches from long-established classics from legendary manufacturers, such as Patek Philippe to contemporary icons, from the likes of Audemars Piguet.
Next we bring you the fascinating story of the Cartier Tank created in 1917 – at the height World War One – that took inspiration from the armoured vehicles that accelerated the end of the conflict.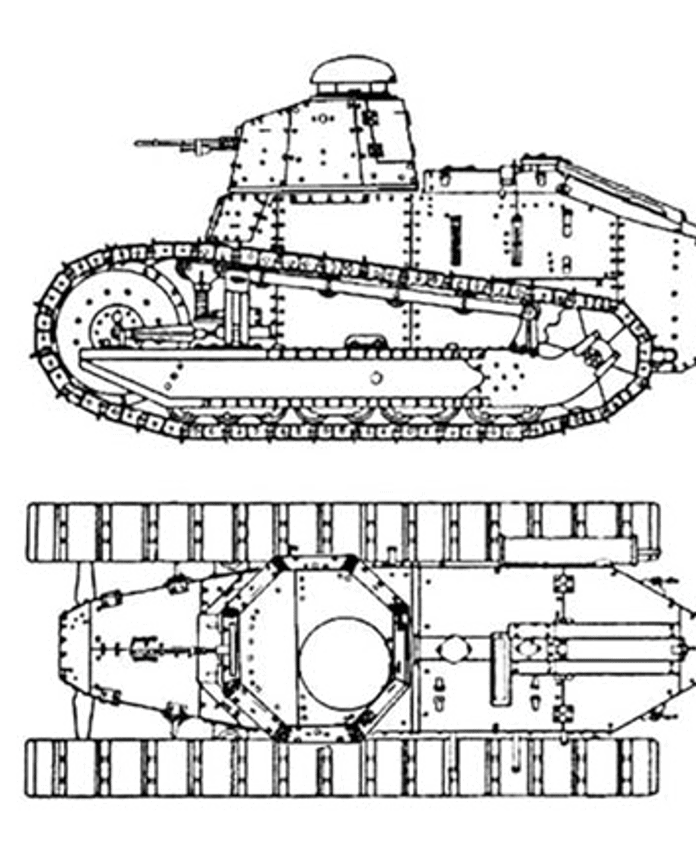 The very first Tank wristwatch was designed at the time French forces were successfully employing the Renault tank (above). This was the inspiration that Louis-Joseph Cartier took to design the prototype Tank Normale, with its square dial between two vertical bars, mirroring the twin tracks used by the armoured vehicle.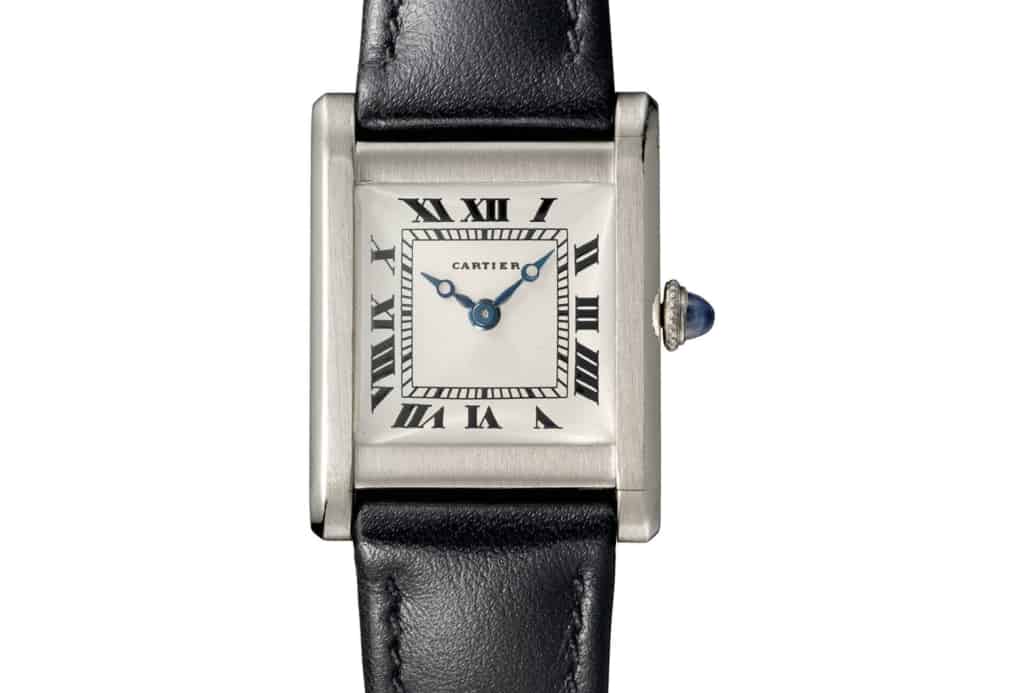 The first six production models went on sale in December 1919. There were various designs, but they did share different elements, including silver dials, chemin-de-fer (railway) chapter rings, 'spade' shaped blued steel hands and sapphire cabochon winding crowns – they were super stylish.
There was a mix of roman and arabic numerals but all had a 9-ligne caliber size with bar lugs beneath a leather strap. Over the next 100-years we have witnessed the evolution of the Cartier Tank watch, with a myriad of different versions. However, one of the most appealing features for collectors, is that none of the models have been made in great numbers.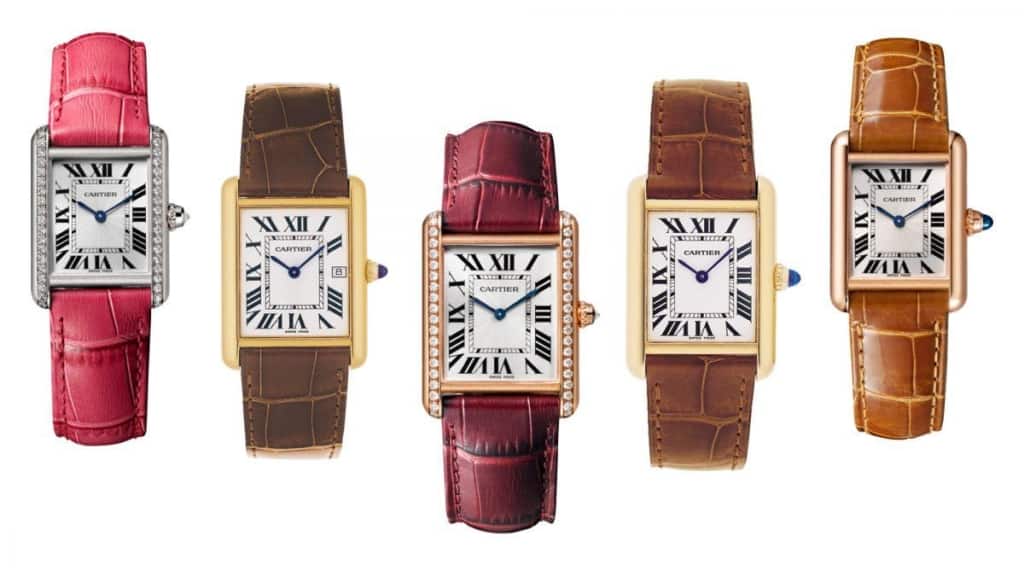 Cartier Tank Timeline:
1919 Tank Normale
1921 Cintrée, Cinoise, L.C.
1922 Allongée
1926 Petite Tank Rectangle, Savonette
1928 A Guichets
1931 Shaped Baguette, Étanche, 8 Jours
1932 Basculante
1936 Asymétrique
1944 Carrée
1953 Petite
1962 Half Tank
1963 Off-Centre Case, Ordinaire
1966 JJC Elongated Curved Case
1967 Standard Curved
1968 Mini Tank L.C.
1977 Arrondie
1978 Lady
1989 Américaine
1993 Mini Tank Riviére Kilim
1996 Française
2002 Divan
2003 Solo
2005 Tankissime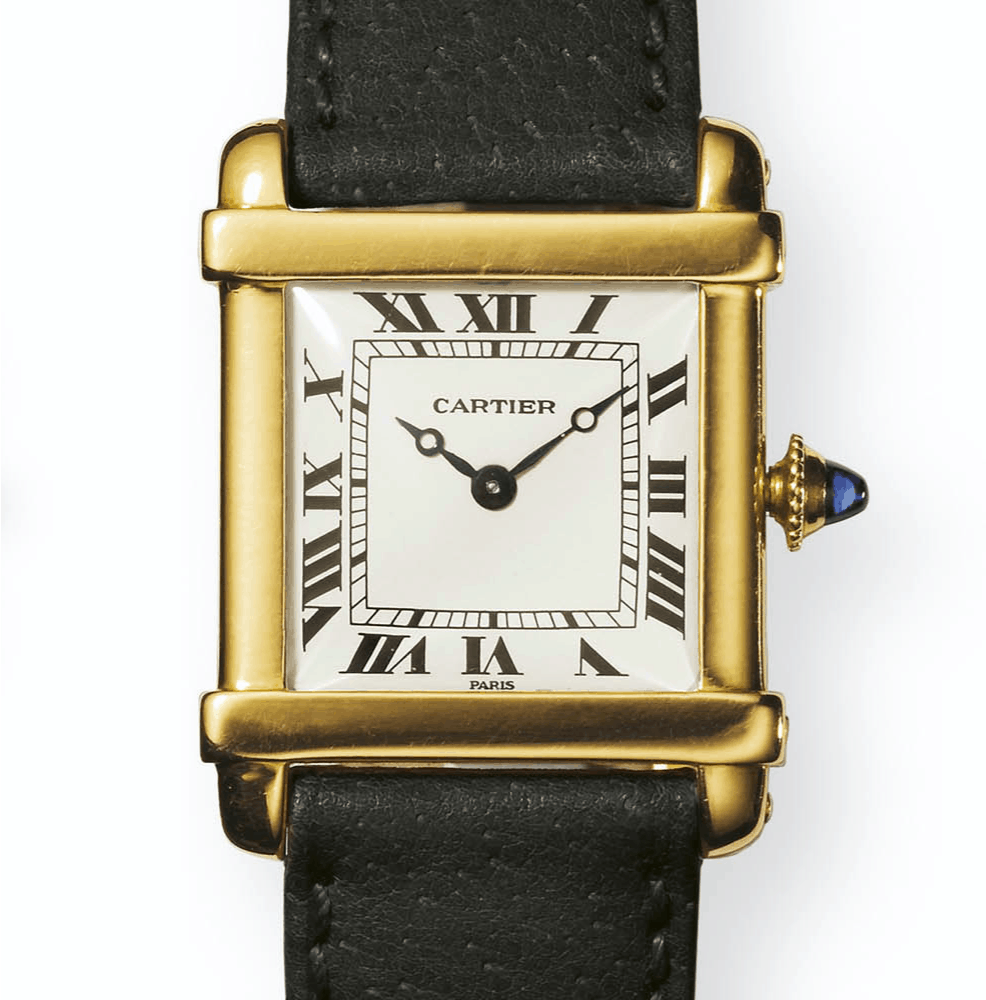 For more information please visit https://www.cartier.co.uk/en-gb/collections/watches.html