Piaget has cultivated the art of ultra-thin watchmaking, like second nature. The creative flow of colour and energy has yielded a brand-new Altiplano Ultimate Concept in shades of midnight blue.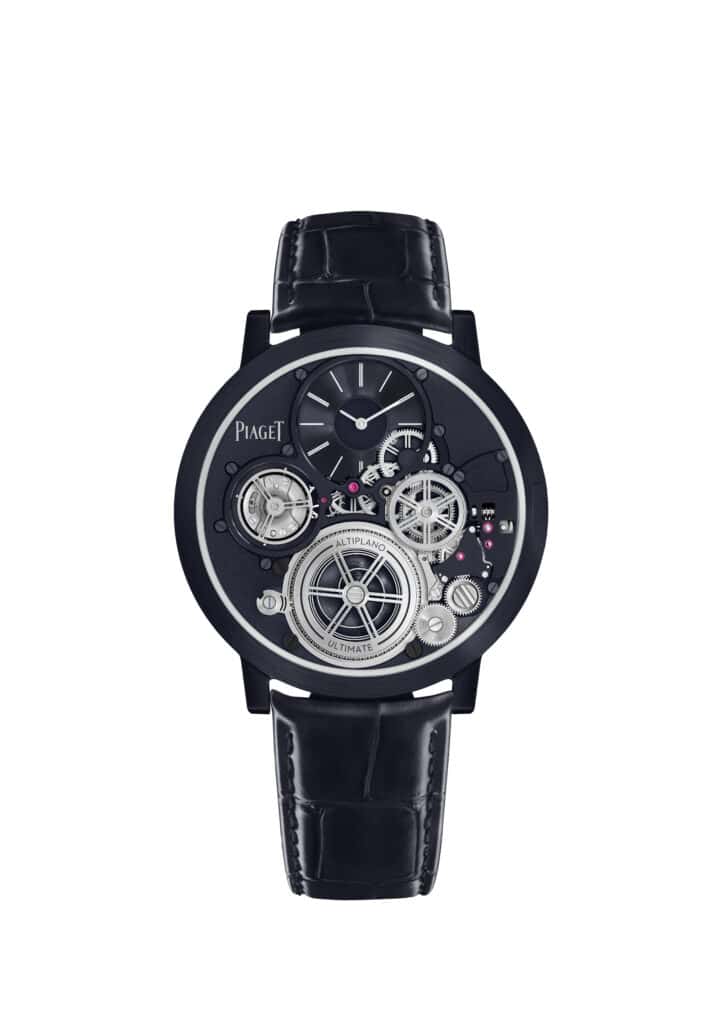 Before it was even a Maison, Piaget designed many different components for the biggest names in Swiss watchmaking. Ever since it was founded in 1874 by Georges-Édouard Piaget, the company has focused on creating lever escapements, the most delicate regulating system for watches. In the 1920s, a second speciality emerged from this meticulous approach to manufacturing: the ability to design, create and finish pocket watch movements that were extraordinarily thin, measuring as little as 2.4mm, which was groundbreaking.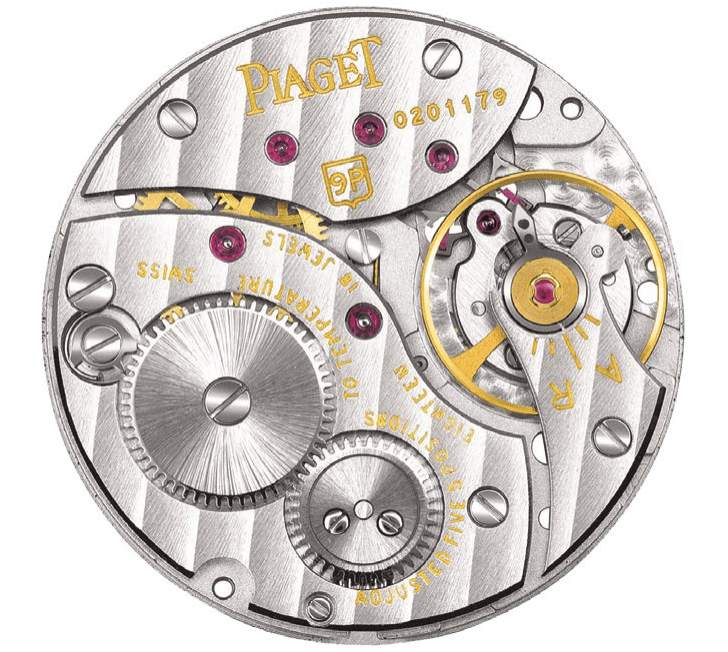 Piaget first introduced the ultra-thin watch movement with the hand-wound 9P movement (above), launched in 1957. The 9 was for its size, nine lines corresponding to the small diameter of 20mm, and P for Piaget, a decisive signature. Originally, Piaget only used it in watches made of precious metals. The same process saw the launch of 9P's self-winding successor, Calibre 12P (first seen in 1960), a mere 2.3mm thick with its revolutionary micro-rotor integrated within the movement. Gold and ultra-thin: two founding signatures of a brand that established itself by proving the unquestionable excellence of its horological creations.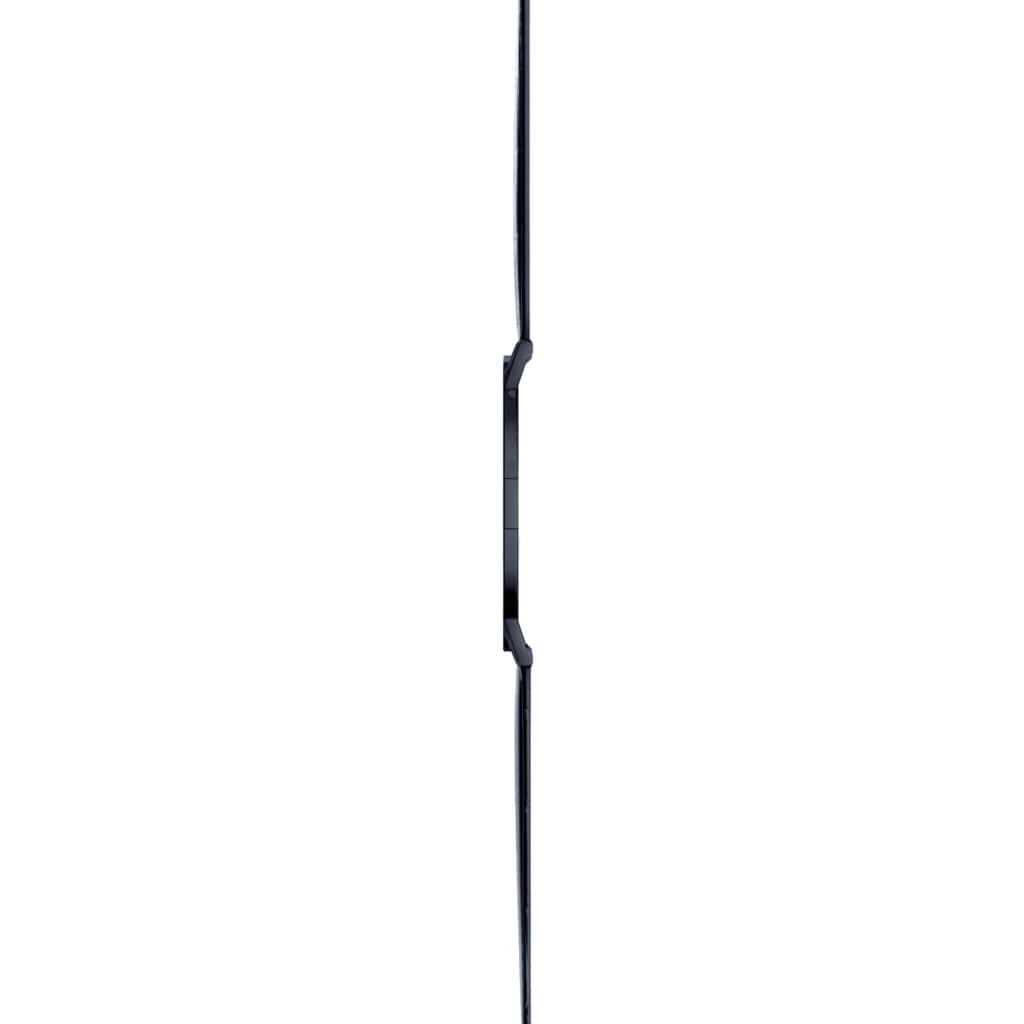 In 1998, Piaget invented a unique signature for its ultra-thin creations, which, since the 1960s, had only been referred to by their style. The name Altiplano was officially created. This title conveys a sense of height, of flat smooth surfaces, of stripped-down style, perfectly matching these discreetly refined, ultra-thin watches. In this field, Piaget continues to push boundaries, reaching seemingly impossible heights.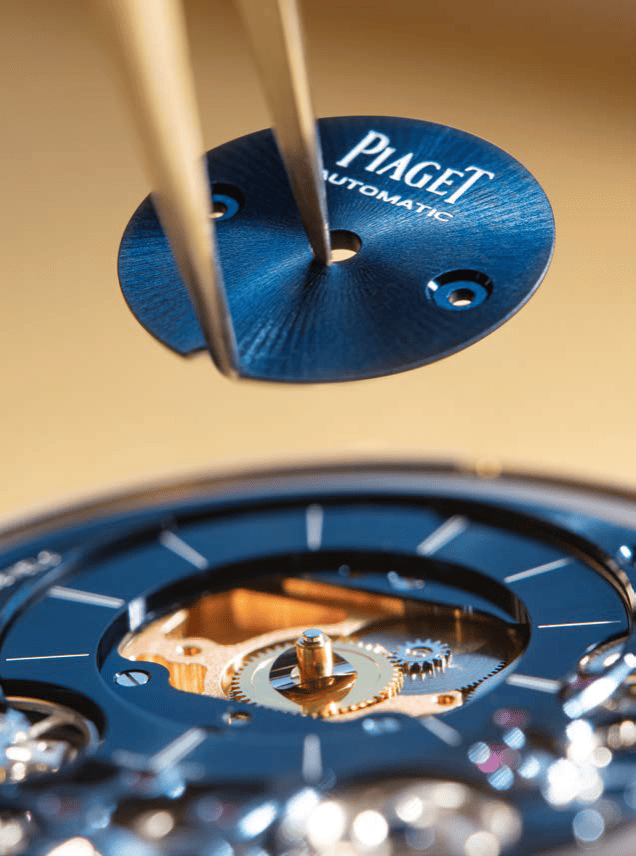 An exceptional feat: even at 2 mm thick, the Altiplano Ultimate Concept is waterproof to a depth of 20 metres and equipped with a traditional crown. Its first working prototype took seven years to develop; two more were required for it to meet Piaget's rigorous reliability standards. Its case is made from a special torsion-resistant cobalt alloy, which makes it 25% thinner than precious metal cases.
Technical Specifications:
41 mm, 2.0mm thick World's thinnest mechanical hand-wound watch Watch made from a cobalt-based high-tech alloy Alligator leather reinforced with Kevlar Calibre Piaget 900P-UC, 28,800 vph (4 Hz), 44 hours of power reserve, Frequency: Number of jewels: 13 Functions: Hours, Minutes offset at 12 o'clock Finishing: black PVD-treated and satin-brushed baseplate and case back
For more information please visit Piaget