Next in our 'MrWatchMaster Meets' series, we meet the husband and wife partnership of master watchmaker and antiquarian horologist, Craig and Rebecca Struthers. The Struthers London watchmaking studio combines their years of experience in vintage and antique watch restoration with award-winning design and research.
The Struthers met in 2004 whilst training as watchmakers at the Birmingham Institute of Art and Design. Between them, the Struthers have studied and qualified in watchmaking, jewellery, silversmithing, fine art, gemmology and history of design. This allows them to apply their broad range of experiences to create their own unique fusion between heritage fine craftsmanship and 21st century technology.
We caught up with them both at this busy time and are delighted to exclusively share their fascinating views and insight into the business of watchmaking and the industry in general.
MWM: How is business?
CS: Busy!
RS: We're still a two-man team so designing, making and repairing watches whilst running a business keeps us very busy. We've got lots of exciting projects in the making which is great. We often say it's a good job we're married and working together or else we'd never see each other!
MWM: What are you currently working on?
CS: Our latest bespoke commission is a pocket watch based around a late nineteenth-century watch movement made in London. That project should be complete not long after Christmas.
RS: After that it's full steam ahead with Project 248! We're making a group of five pieces for our first in-house movement, so after our preview at London Craft Week 2017, we've been busy getting our 'famous five' collectors together.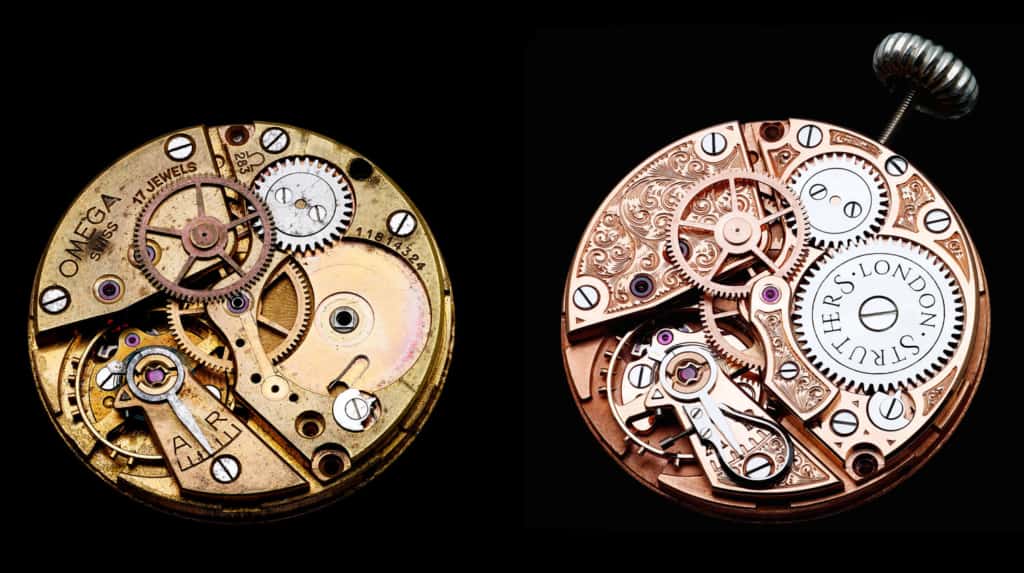 MWM: Tell us something we don't know about Struthers London?
CS: Possibly that we're not based in London! We're very open about it but quite a few people still don't realise. We were founded there back in 2012, but it quickly became apparent that it wasn't viable for us to stay there, plus, the network of makers is much better in the Birmingham's Jewellery Quarter. We have two workshops and a studio here which would be astronomical in London, being in Birmingham allows us to invest in our equipment and watchmaking, as opposed to rent.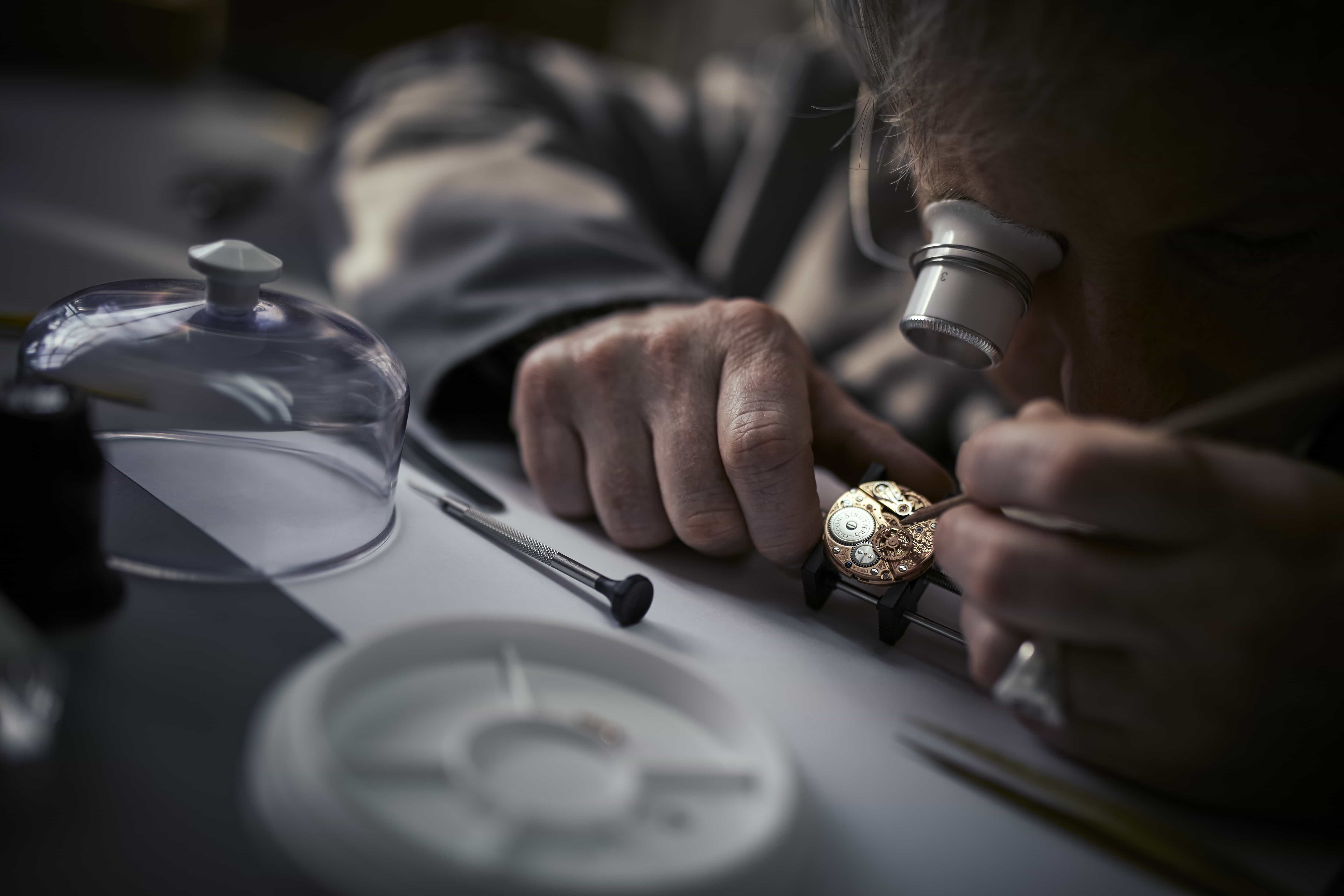 RS: Another thing not many people know is that we founded our business with a £15k bank loan, which wouldn't even buy you a decent family car, let alone a new Bergeon lathe. That's part of the reason we nicknamed our first in-house movement, 'Project 248', after two minds, four hands and an 8mm lathe which is, quite literally, all we founded our workshop with. Craig and I have had to rely on our hand skills and passion for making to get to where we are today. I'm relieved to say things have improved a lot since we first set out, but, we still rely on heritage equipment, mostly from the 1940s and 50s, along with good old fashioned watchmaking to create all our watches.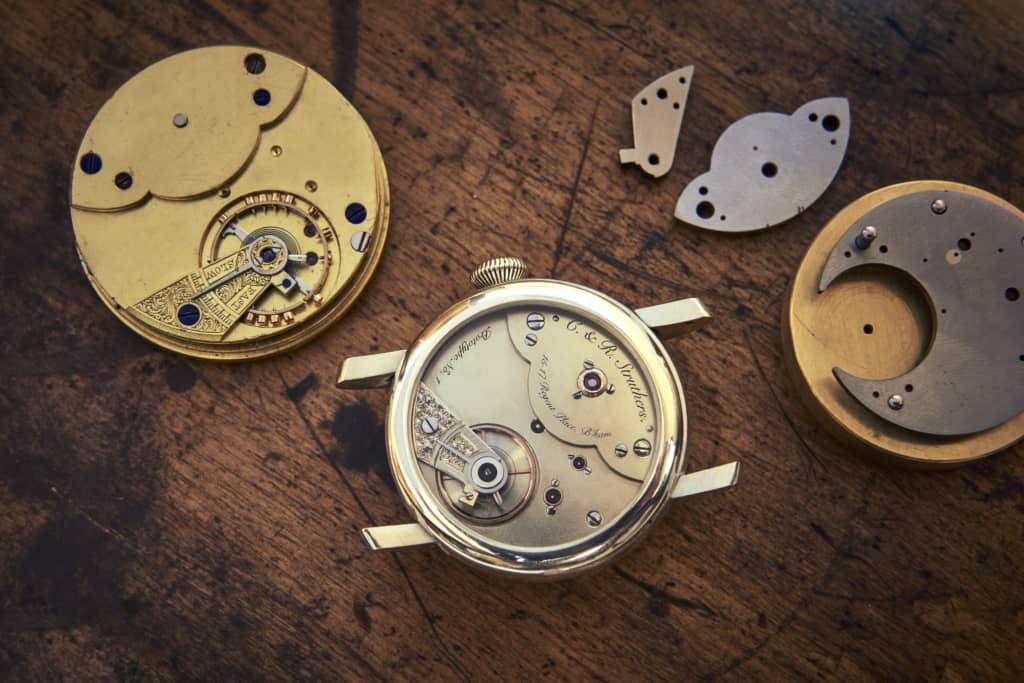 MWM: What watch do you wear?
CS: At the moment I have a 1930s jump hour I recently acquired from one of our clients.
RS: My current favourite is my 1917 black enamel dial silver trench watch.
MWM: Apart from your own brand, what watch would you like to own?
CS: I don't have favourite brands as such, it's more the period between 1850 and 1950 that I love. Apart from the inspiration, it could be something about the movement or case design that takes my eye. I'm not normally a fan of diver's watches but the original Blancpain 50 Fathoms is a lovely watch.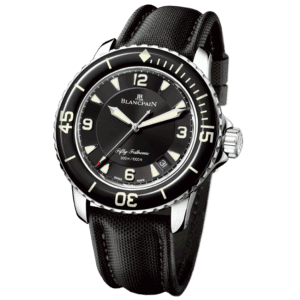 RS: All of them! I love vintage and antique watches, my favourite era is 1750-1800. Out of the modern watch world I really like what's coming out of Glashütte at the moment. Lange are an obvious choice but I love Nomos and Moritz Grossmann too.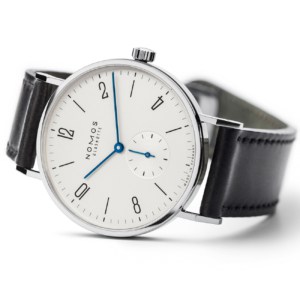 MWM: What do you like best about the Watch business?
CS: I love being able to make things. Watchmaking is my second career and I'd always wanted to work with my hands. When I was younger I wanted to be an artist before discovering watchmaking in my 30s.
RS: I agree with Craig, there's something blissfully satisfying about being able to wake up with an idea one day and being able to make it happen. Taking a design through from concept to creation is immensely rewarding.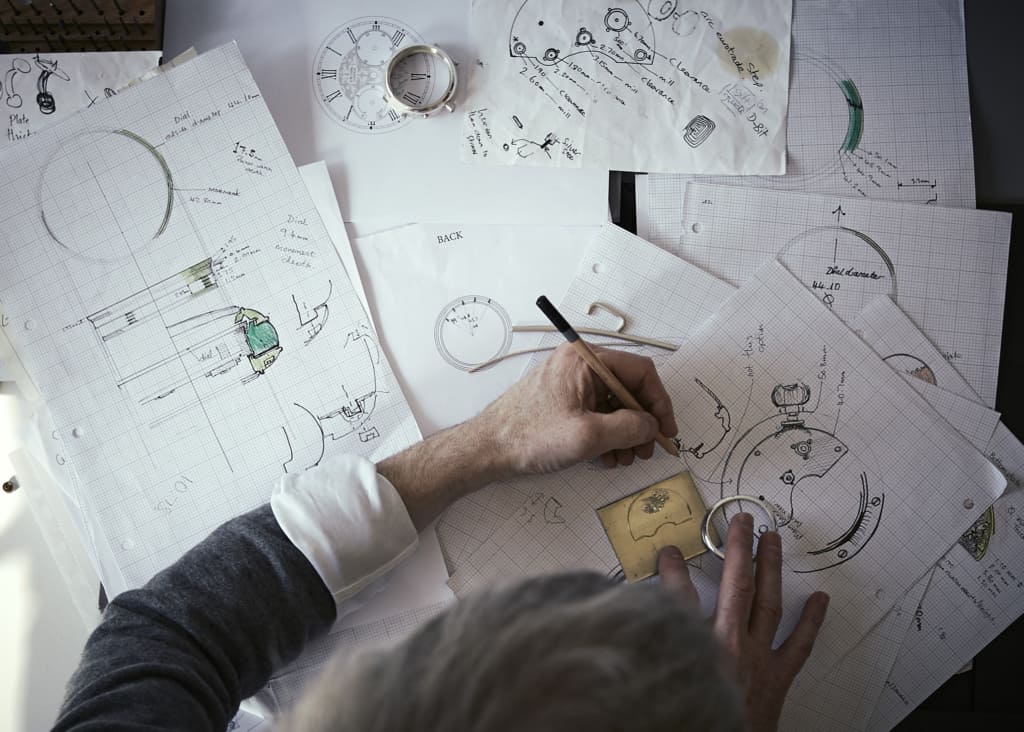 MWM: What don't you like about the Watch business?
CS: It's not so much something I don't like as much as a big challenge we face, and that's the loss of skills in our industry. Trying to find people we can work with, from enamellers to engravers and setters is becoming increasingly difficult. There are so few of them around that the best ones are incredibly busy and there isn't enough new blood entering the trade to keep up with demand.
RS: I don't think there is anything specifically about the watch industry that I don't like. There are more general issues like the lack of diversity. The watch industry, particularly in Europe, is still a bit of an old boy's club.
MWM: What is next on the horizon for you?
CS: Project 248 is our next big challenge. We've set aside the next two years to create these first five in-house movements which will mark a huge milestone in the progression of our workshop.
RS: Definitely Project 248. That will pretty much be our lives for the next two years and is the culmination of everything we've been working towards so far.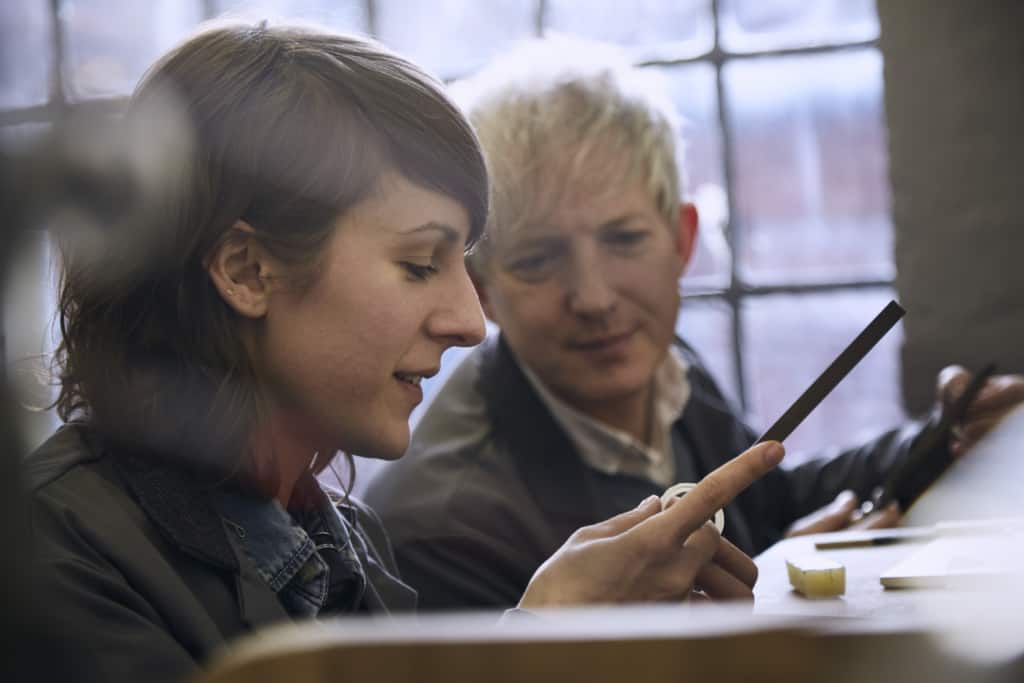 About Dr Rebecca Struthers FBHI DGA MA FRSA PhD AFHEA, Historian, watchmaker & horologist
Rebecca Struthers became the first watchmaker in British history to earn a PhD in horology. She was just 17 when she set out on her path to becoming one of Britain's leading antiquarian horologists. Initially training as a jeweller and silversmith with a passion for creating complex pieces of articulated jewellery, Rebecca soon found her way to combine her passion for craft with her love of science in the pursuit of horology. Since then, she has successfully completed joint British Horological Institute and HND Horology courses, DGA in diamond grading and holds a masters degree in history of art and design, which she tailored to antiquarian horology as no such specialist course existed in the UK at the time.
About Craig Struthers MA, Master Watchmaker
Craig has always loved vintage mechanics and discovered watchmaking in 2004 after years spent playing with classic cars, motorbikes and scooters. Studying at Birmingham Institute of Art and Design's School of Jewellery, Craig soon picked up a reputation for having an incredible degree of patience working on complex repairs for complicated antique watches. This extensive experience has given him the skills required to make or repair virtually every component found inside a watch. After graduating, Craig spent his time learning from some of the greatest vintage and antique restorers in Britain, and has apprenticed a veteran chronometer maker for Mercer.