Bamford London are going for the hat trick with the next limited edition in the collection of Bamford London Snoopy Figurines.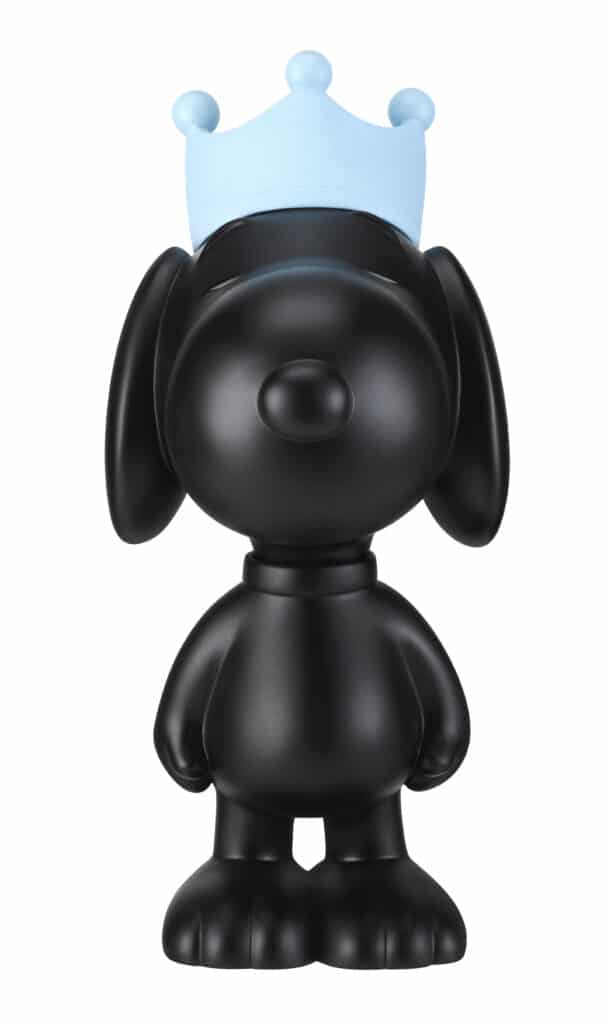 The latest edition is a 48-piece bespoke high-end resin licensed 'Crown' Snoopy figurine in signature Bamford London colour ways. Snoopy is iconic as ever in matte black wearing a Bamford aqua blue crown.
Created in France by the Leblon Delienne sculpture workshop known globally for its sculptural craftsmanship, rare processes and equipment and work with icons of Pop Culture.
"I love teaming up with Leblon Delienne and our brand new 'Crown' Snoopy figurine is the third in our Snoopy set. The combination of our signature matte black and Bamford aqua blue on this size Snoopy always puts a smile on my face."

George Bamford, Founder, Bamford London
Available directly from Bamford London for RRP £375 (including VAT)
Technical Specifications:
Colour: Matte Black & Matte Aqua Blue Crown Material: Resin
Height: 31cm / 12.2 inches
Depth: 22cm / 8.7 inches
Width: 13.5cm / 5.3 inches Weight: Net 2.1kg Gross 3.6kg