To mark its 75th year, the family-owned independent French watch brand, HERBELIN is opening its first flagship boutique in the heart of Paris' iconic Saint-Germain district.
Custom-designed to reflect the new identity of the watch brand, it is a light-filled space, linking the interior to the exterior by means of large windows measuring 12 metres in length. Subtly evoking the deck of a ship with its thin planks, the blond oak parquet complements the light-coloured walls, enhanced by touches of exposed stone. The beams are sanded and painted white, and the ensemble is set off by cast iron posts. The eye is soon drawn to the angled staircase.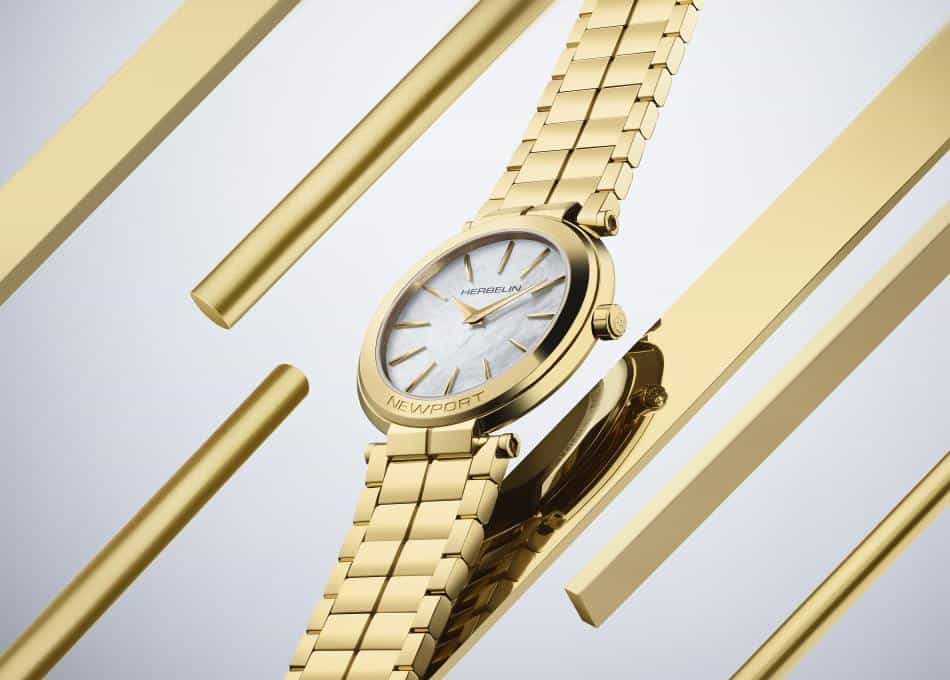 The world's first HERBELIN flagship store is akin to a Parisian loft with its warm and elegant atmosphere – breaking away from more traditional retail watch outlets. In the style of a concept store, expertly laid out to allow maximum freedom of movement, it enhances the contemporary design of the watches on display down to the smallest detail.
Reflecting the brand's new visual identity, the custom-made furniture combines natural materials – wood and brass – with the typical HERBELIN blue. Accentuating the refined aesthetics of the premises, it creates different spaces, each dedicated to a collection by the French watchmaker. From the Antarès watch bar to the Newport/Cap Camarat lounge, complete with low tables and comfortable armchairs, as well as display cases sculpted in the shape of bells or designed to resemble tables, everything conveys an immediate sense of French excellence.
The watch company invites visitors, first and foremost, to enjoy a HERBELIN experience. Every customer is sure to find expert advice and the watchmaking expertise associated with the quality and reputation of HERBELIN watches.
The new HERBELIN boutique is located at number 58 rue Bonaparte in the 6th arrondissement, Saint-Germain-des-Prés district.
For more information please visit HERBELIN