Born from a dream of 'creating a watch that never breaks' in 1983, CASIO engineer Kikuo Ibe won the battle against the laws of nature.
He designed a watch that would resist centifrugal and impact forces, as well as high water pressure. Since then, the name G-SHOCK has become a byword for independence and pushing the limits.
To mark 40-years of G-SHOCK, Casio has launched the REMASTER BLACK series of four watches which feature a band imprinted with the names of the classic G-SHOCK models. These were deemed to be important in the brand's evolution as a leader in shock-resistant watches.
All of the watches in the series are shock-resistant, water-resistant to 200 metres. There are alarm settings, stopwatch functionality and countdown timers.
GA-114RE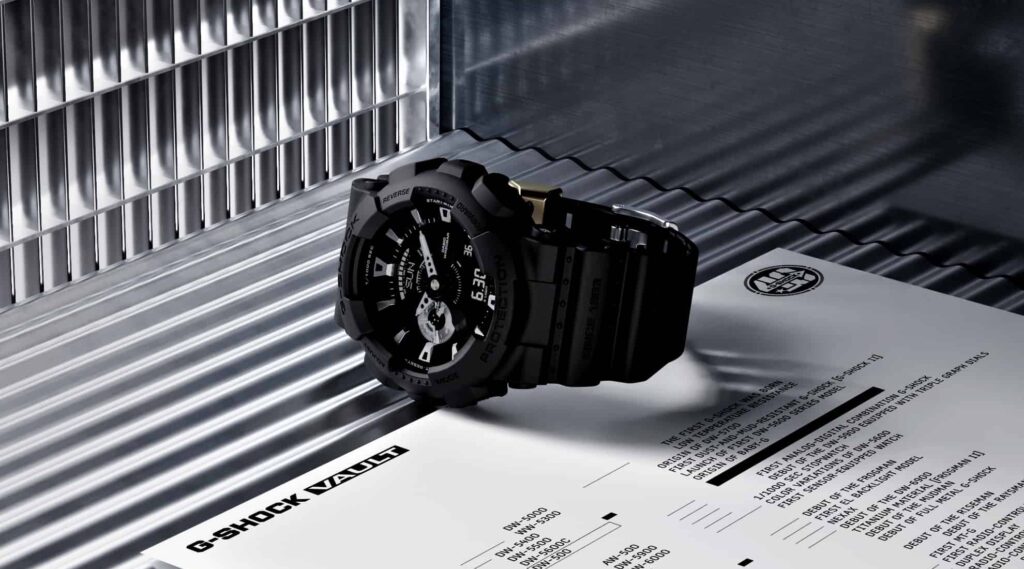 The GA-114RE is the most robust in the collection, and weighs in at 81g. As well as the other standard features, it's also compliant in terms of magnetic resistance. Its design is based on the classic GA-110, and it has a unique star on the watch glass at the 40-minute mark.
GA-2140RE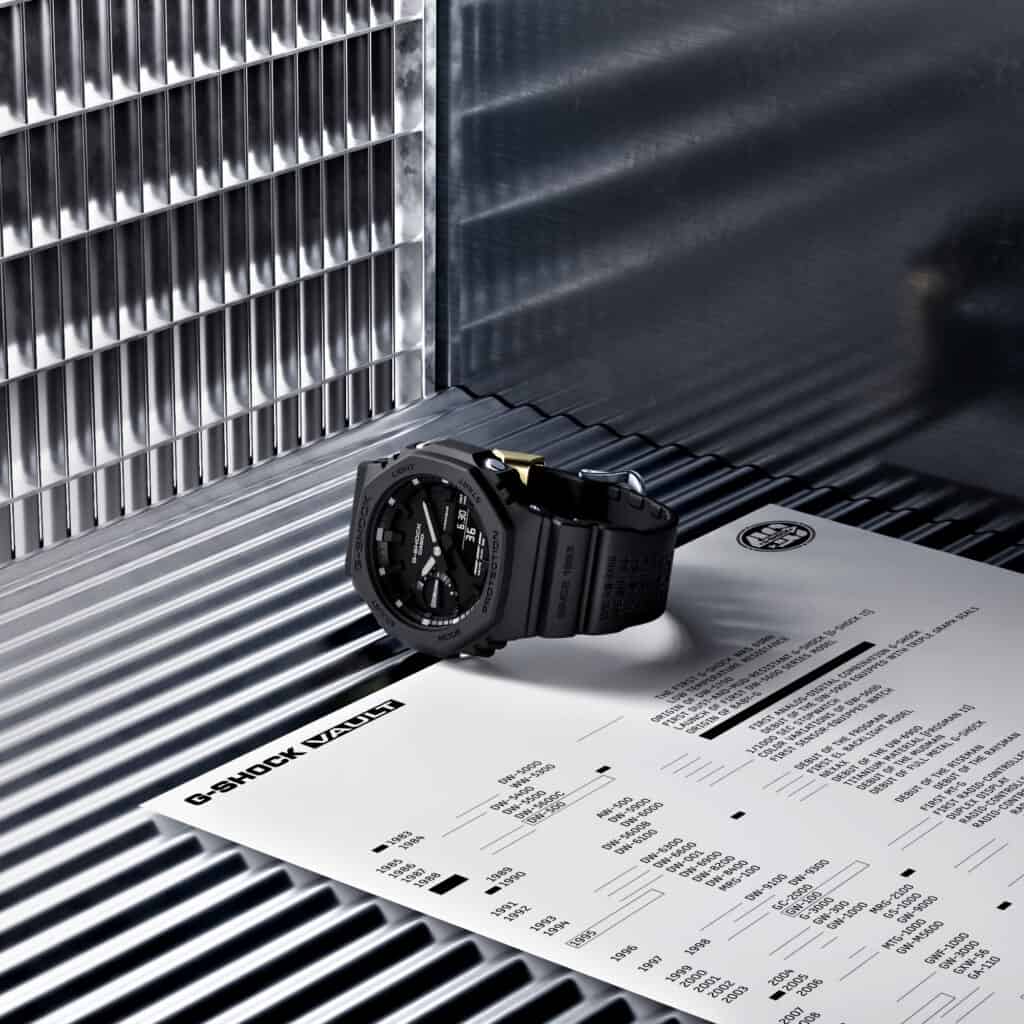 The GA-2140RE shares much of the same other features as is REMASTER BLACK counterparts, though battery life is limited to approximately 3 years. It weighs in at 57g and features World Time, with 48 cities and 31 time zones.
DWE-5657RE
The DWE-5657RE comes with an changeable bezel to give the possibility of two styles in one watch. The case back is engraved with an anniversary logo, which appears when the backlight is lit. The battery will last approximately 5-years from this timepiece.
DW-6640RE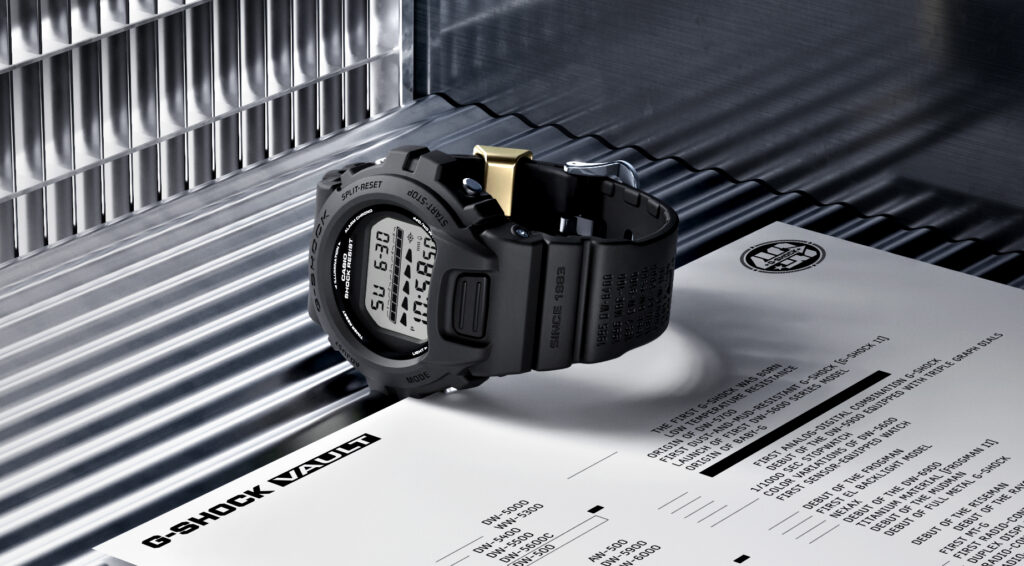 The DW-6640RE is based on the DW-6600, which was the first G-SHOCK watch equipped with a backlight. Both the new DW and DWE models have eco-credentials, featuring bio-based resins in the bezel and band, as well as special packaging made from recycled paper.
Prices range from £129 to £159 depending on the watch.
For more information please visit CASIO G-Shock