The world's largest international marketplace for luxury watches, Chrono24, has released a comprehensive report illustrating the status of the watch industry derived from its own trading data.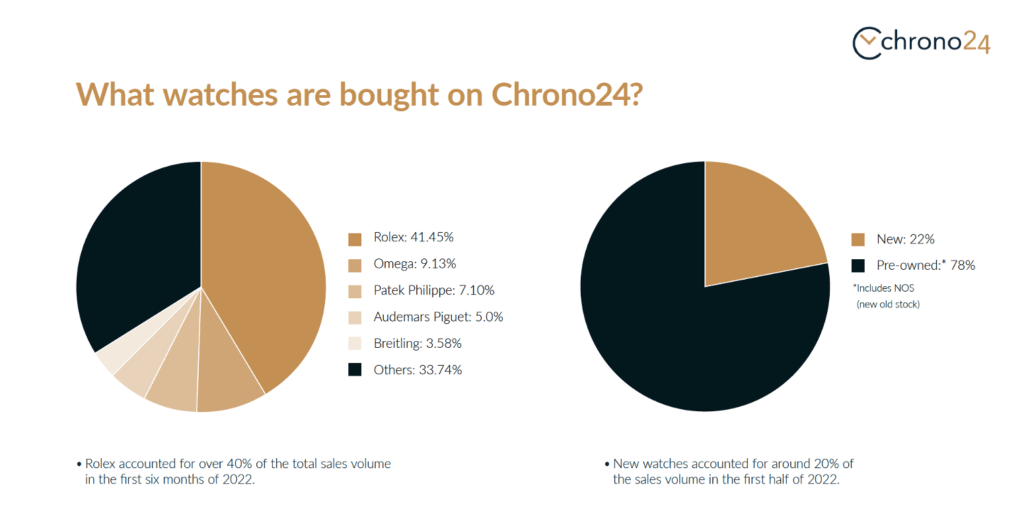 Chrono24 has been the global online marketplace for luxury watches since 2003. On a daily basis, 500,000 unique visitors have access to some 500,000 luxury watches from over 3,000 dealers and 30,000 private sellers in more than 100 countries. Chrono24 has pioneered the free market for luxury watches and is now the leading online marketplace for coveted timepieces, enjoying a steadily growing transaction volume.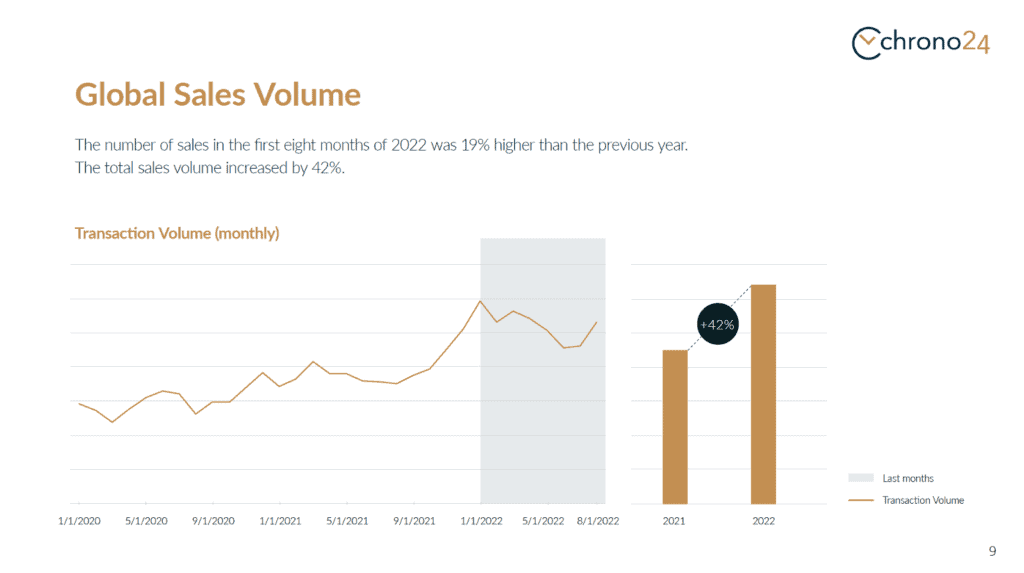 Chrono24 is reporting that the sales volume in the first 6 months of 2022 was 42% higher than the previous year. The market has seen an impact from a variety of sources – the external crypto crash, rising inflation and greater stock market fluctuations, to internal causes from luxury brands iconic reference discontinuations and production limitation.
Chrono24 reported last month that 'trophy watch' models such as the Patek Philippe Nautilus, the Rolex Daytona and Audemars Piguet Royal Oak have decreased in value, due to the swelling supply (number of listings) for these 'big-3' in-demand models which increased significantly, while the demand saw a slight decrease.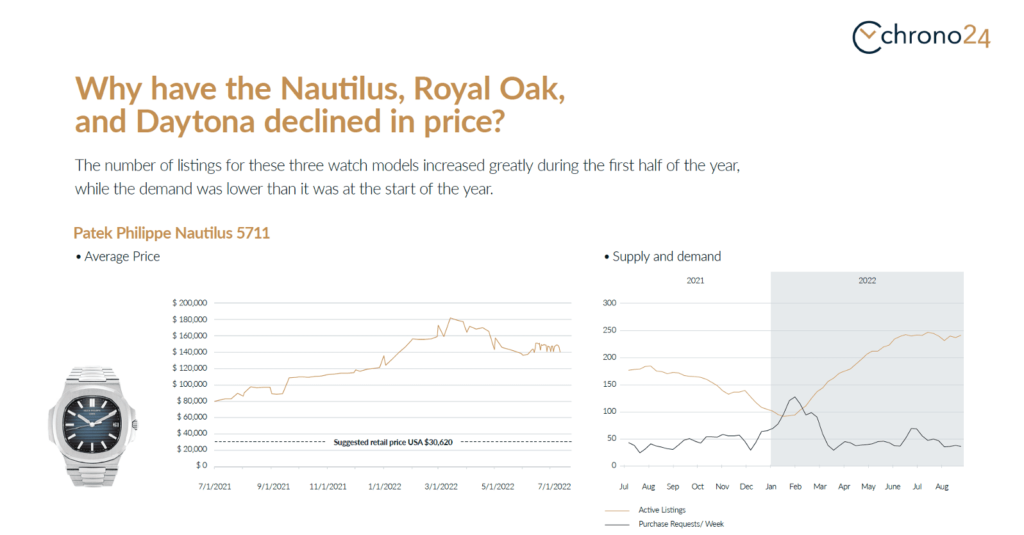 In April and May of this year, watches on Chrono24 cost an average of 12% more than they did in January 2022, while the price level at the end of June was still around 10% higher than in January 2022. The 'big picture' trend shows that valuations are still on an upward trajectory.
"This is a very interesting time considering the financial fluctuations of more traditional investment markets right now. We're seeing overall demand for watches spike higher than ever, and a broader acknowledgment of luxury watches as its own asset class. More people – and especially younger people – are looking to get in on the action."

Tim Stracke, Co-CEO, Chrono24
To date, the US leads with 18% of purchases, followed by 16% from Germany, 9% from Italy, and 7% from France, and 1% from Japan – the remainder is spread across the other 115 countries Chrono24 represents. Rolex and Omega continue to make up almost half of Chrono24's total transaction volume – with Rolex coming in at 41.4% and Omega with a respective 9.1%. Additionally, just over 20% of the sales volume from Chrono24 are new, with all others being pre-owned, including new-old-stock.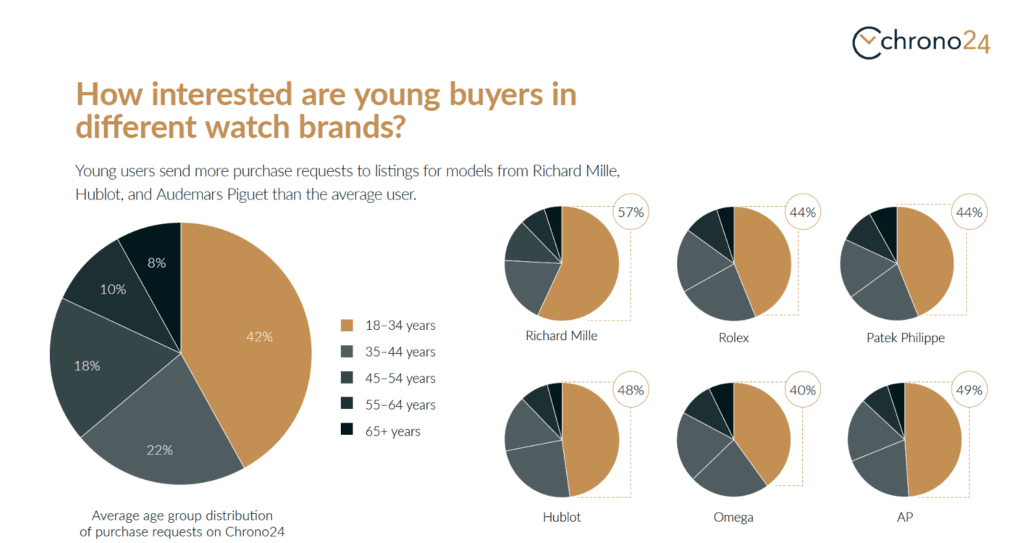 With regards to the younger buyers, 42% of total Chrono24 user requests come from people aged between 18 and 34 years old. This age group also shows up with the majority demand (though purchase requests) for brands such as Rolex, Richard Mille, Audemars Piguet, Patek Philippe, Omega and Hublot.