Welcome to the first in our series, History In Your Hands, which will feature important historical and contemporary watches.
Recently, I had the great pleasure of meeting Johnny Wachsmann, Founder of Pieces of Time, the worlds largest online antique and precision watch specialists. I met him at his London boutique in the heart of Mayfair. There is a wonderful collection of 'Museum Quality' watches which I was delighted to be able to spend time with 'up close and personal'.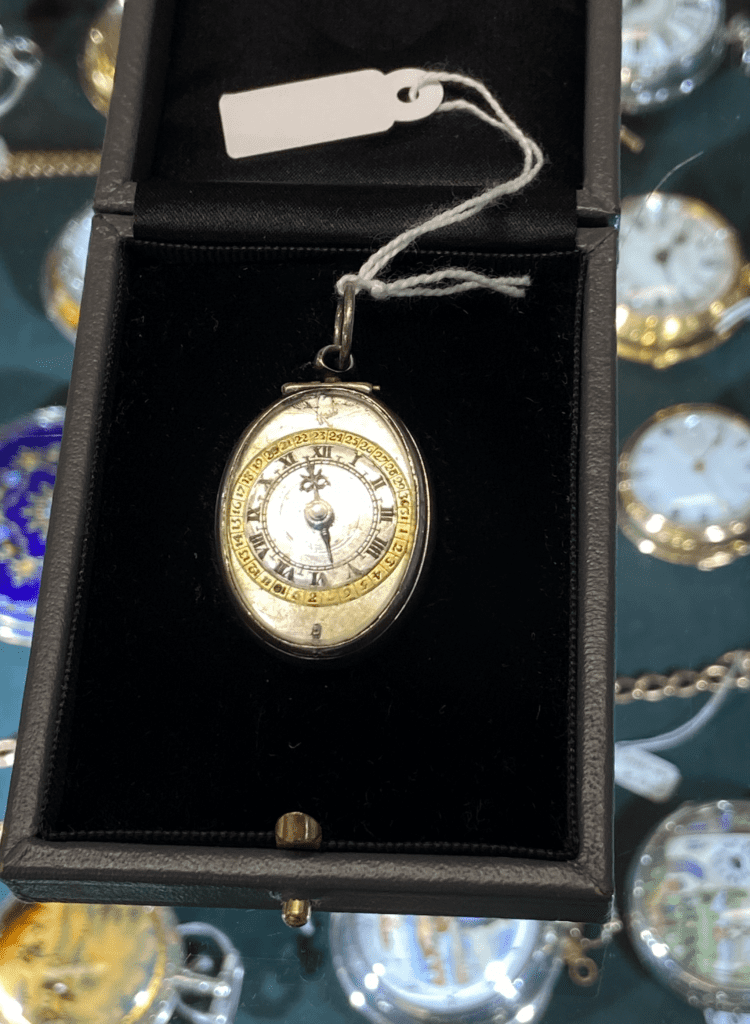 As I was taking in the beautiful collection, Johnny asked me if I'd like to see 'something special'? I agreed without hesitation. I waited with great anticipation, whilst he retrieved the item from the safe. I wasn't disappointed, as he handed me a small box which contained the most exquisite timepiece (above).
Immediately, I knew this was a 'Puritan' watch – broadly speaking watches produced during the period prior to the execution of King Charles I and prior to the Restoration of the monarchy (1642-1660)- but this wasn't just any 'Puritan' watch, this watch belonged to Oliver Cromwell, who led armies of the Parliament of England against King Charles I during the English Civil War, becoming Lord Protector of the British Isles (1653-1658).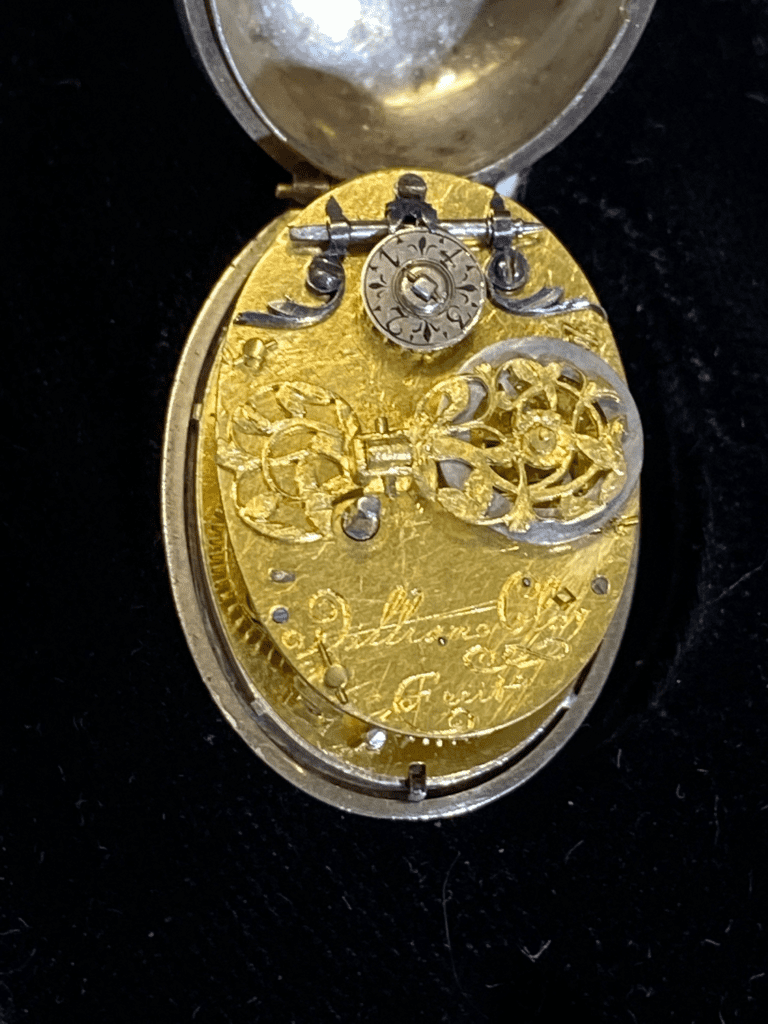 There has been much written about the watch, but this really was like having 'history in your hands'. The provenance is 'watertight' with historical references, including the piece published in The Gentleman's Magazine of 1808 as detailed below…
"In 1808, Colonel Bagwell showed the watch to Richard Gough (1735-1809), a respected antiquary and author of A short genealogical view of the family of Oliver Cromwell. To which is prefixed, a copious pedigree (London, 1785). Gough arranged for Cromwell's watch to be sketched, in three positions, before submitting the drawings, under the pseudonymous initials "P.Q." for publication in the Gentleman's Magazine."

Martyn Downer (leading dealer of historic jewels, objects and artefacts)
The watch itself – made by William Clay of King Street, Westminster in around 1647 – is small but it's significance is huge. The watch disappeared again from public view until December 1914 by which time it had descended to Colonel Bagwell's great great-granddaughter Elizabeth Langley (1864-1953), wife of Edward Theodore Alms of Taunton. In 1914, Mrs Alms lent the watch to Somersetshire Archaeological and Natural History Society for exhibition at Taunton Museum where it was photographed and published by The Connoisseur magazine in 1919. The watch remained in the family by direct descent until sold by auction in 2019.
I look forward to exploring the other superb items of the collection very soon.
For more information please visit Pieces of Time