We have partnered with The Watch Atelier, a state-of-the-art service centre, to bring you a new monthly series, Inside The Watch Atelier…, which will give a fascinating 'behind-the-scenes' insight into the world of watchmaking, servicing and repair.
We hear from Angus Noakes, a graduate from Birmingham City University's (BCU) Horology course, who shares his thoughts on what he's currently working on and some of the favourite watches he's worked on.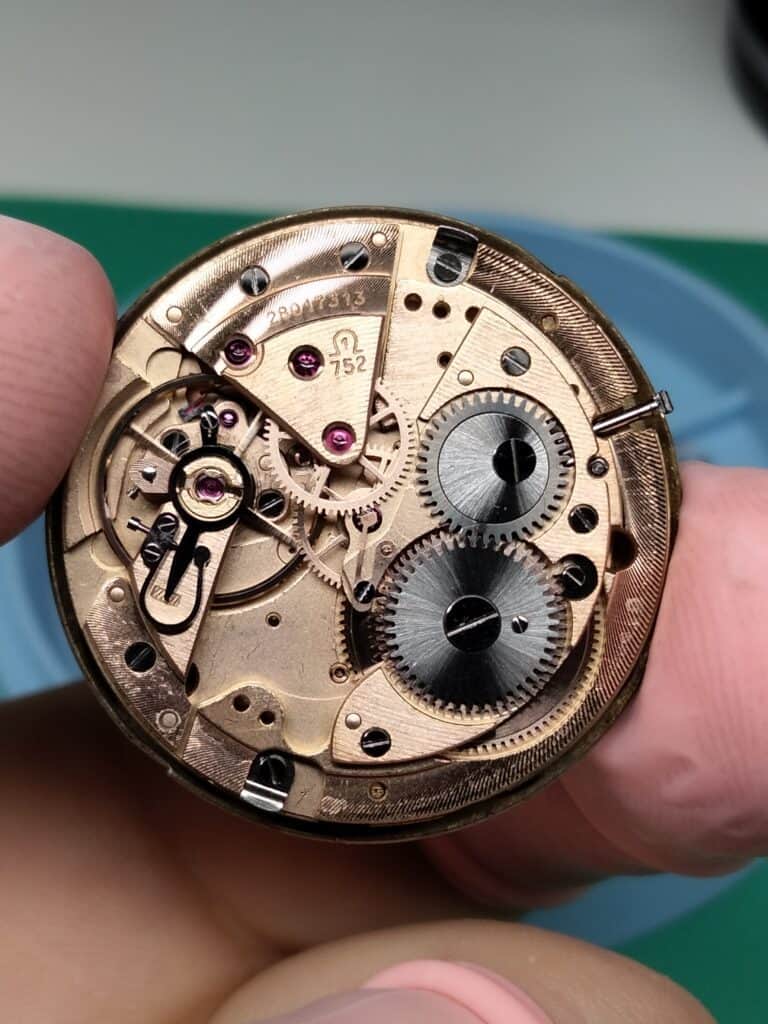 MWM: What are you currently working on?
AN: I currently have a couple of projects on the go, including a restoration of an Omega Seamaster with caliber 752 day-date automatic (above), an IWC Portugieser chronograph with ETA 7750, and MrWatchMaster's own antique Juvenia pocket watch.
MWM: How did you become watchmaker?
AN: I attended BCU's Horology course, where we studied everything from the birth of horology in ancient Egypt, restoration of antique clocks, servicing of modern timepieces and manufacture of components. We finally designed and manufactured our own clocks from scratch. Upon completion of the course I took a job as a watchmaker at The Watch Atelier.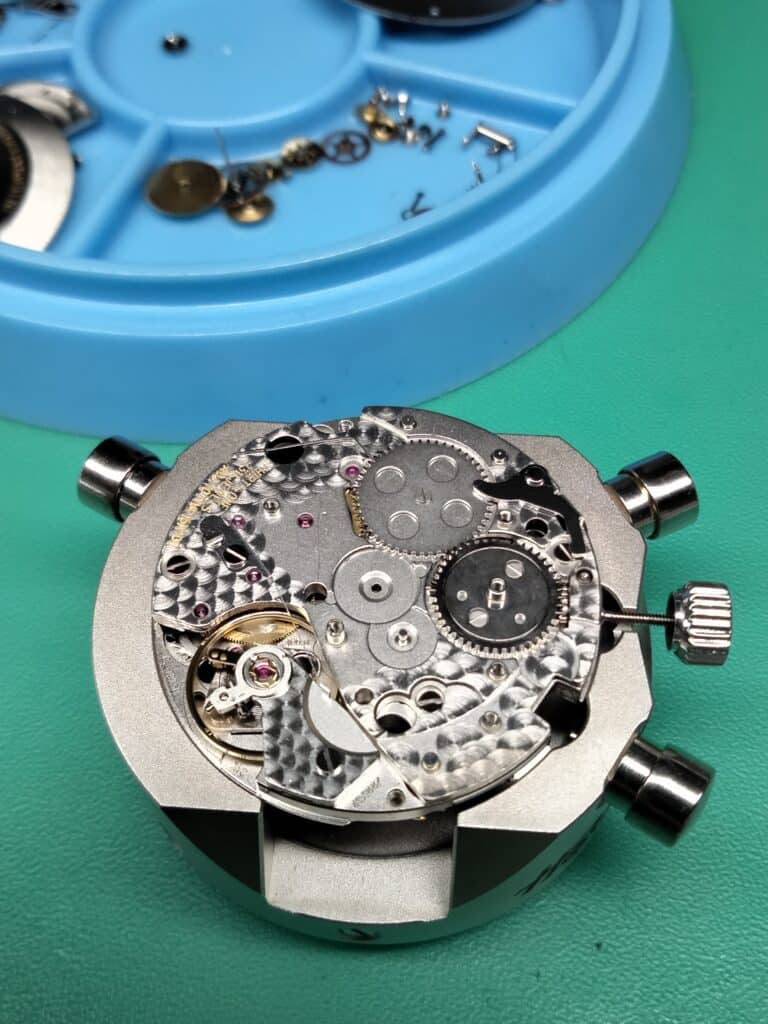 MWM: What do you enjoy most about your work as a watchmaker?
AN: I believe variety is key, and at The Watch Atelier we see everything from antique pocket watches to modern tourbillions and perpetual calendars. Having such great variety helps expand my knowledge on the subject as well as making each day very different from the last, as I could be manufacturing a new chronograph pusher screw for a vintage piece, servicing an antique pocket watch or fixing a leak in a TAG. Of course having a great team around me with such a wealth of experience and expertise makes the job all the more fun.
MWM: What are the most difficult aspects of being a watchmaker?
AN: As I am in my first year of work as a watchmaker there is still a lot to be learnt, and with the variety of work comes a great deal of new techniques and methods to be taught. Whether it's hairspring manipulation or simply the oiling of an escapement, each and every watch differs on techniques and quantities. For example, the hairspring on a vintage timepiece will be very thin and malleable, making it fairly simple to work with, whereas in a modern Rolex it is very thick and tends to be more 'stubborn' to manipulate. The diagnosing of watch errors is certainly an art in itself, where an issue such as the lack of or unstable amplitude in the balance could be caused by several issues; minimal oiling, pallet stone depth, worn mainspring, or even dirt within the train.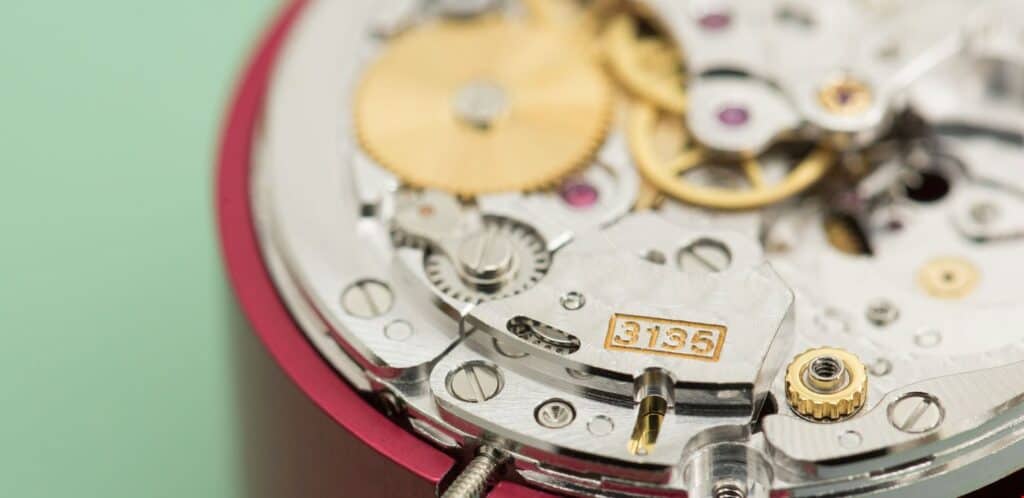 MWM: If you had to choose a favourite watch you've worked on, which one would it be?
AN: It's easy to suggest a Rolex 3135 (above) or 3235 here, due to the watchmaker-friendly way they're designed and manufactured, making servicing them particularly easy and enjoyable, but I think I'd have to choose the vintage Omega 752. I've enjoyed working on this movement the most, without a doubt. Vintage movements always offer more of a challenge, due to their age, as there are always more errors within the movement which need to be diagnosed and fixing.
MWM: What would be your advice to anyone who wanted to become a watchmaker?
AN: There are several possible routes, I'd certainly recommend the Horology course at BCU as you learn about many different areas of the industry, and unlike any other course you must create your own 'masterpiece' from scratch in your final year. There is also the WOSTEP course which teaches primarily watch servicing, and there are a few apprenticeships available also. Whichever route you take, most importantly, you must find someone with experience and expertise who you can work under to learn from, as with work like this, the best place to learn is often on the job.
For more information or to service or repair your watch, please visit The Watch Atelier