We had the great pleasure of meeting Cyril Brivet-Naudot at SalonQP. We were quite transfixed by the over-sized working model of the proprietary escapement he has developed for his superb Eccentricity watch. We also loved the vintage alarm clock that was on display.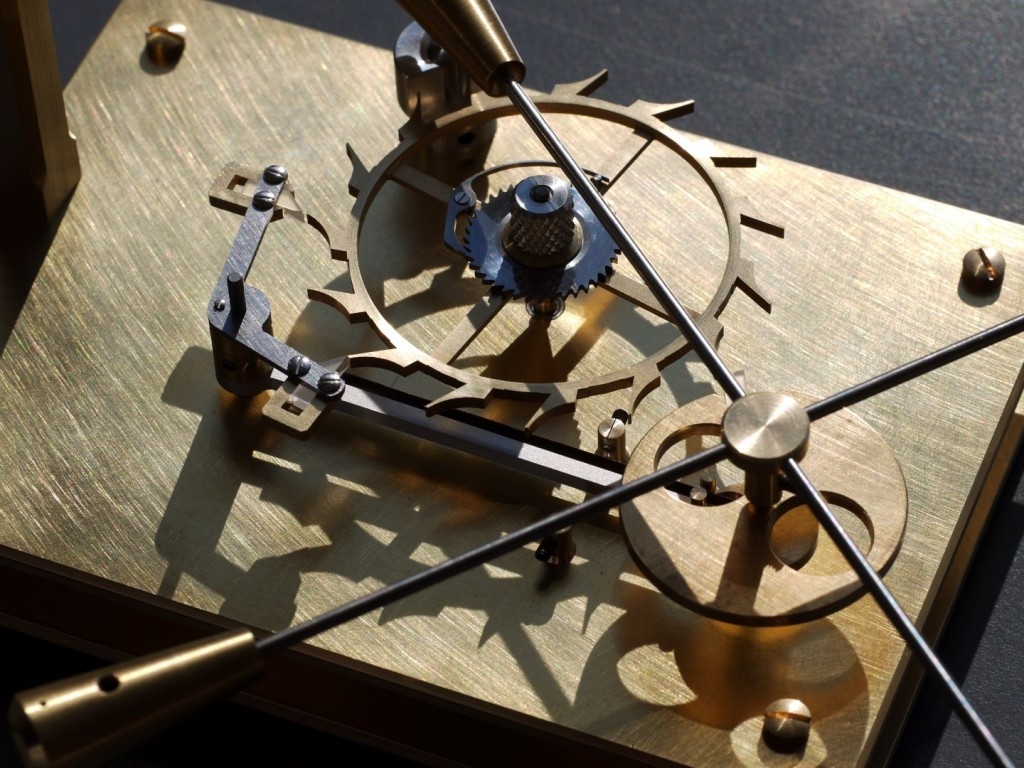 We wanted to gain an insight into his first creation – entirely hand-built without the aid of CNC machining – the Eccentricity. Watchmaking is a family tradition for Cyril, which started with his Great-Grandfather, Marcel Brivet, so we asked him about the influence of his family and the future direction of his fledgling brand.
MWM: How is business?

CB-N: I am new to this environment, but it has started quickly, so I am very happy! I think collectors love authentic and artisanal work. I work alone in my workshop and I make my watches without CNC machines, which is extremely rare today. Also I have just been admitted to the AHCI as a candidate, which is a wonderful recognition for me and my job.
MWM: What are you currently working on?
CB-N: I've just finished making a chronograph watch. It is a demonstration piece on which I tested several innovative mechanical systems, in particular on the coupling and the column wheel. I'm thinking about adapting it to my Eccentricity watch. I've also finished the restoration of an 'onion' watch (c.1710) with striking and alarm on bell, an exceptional piece!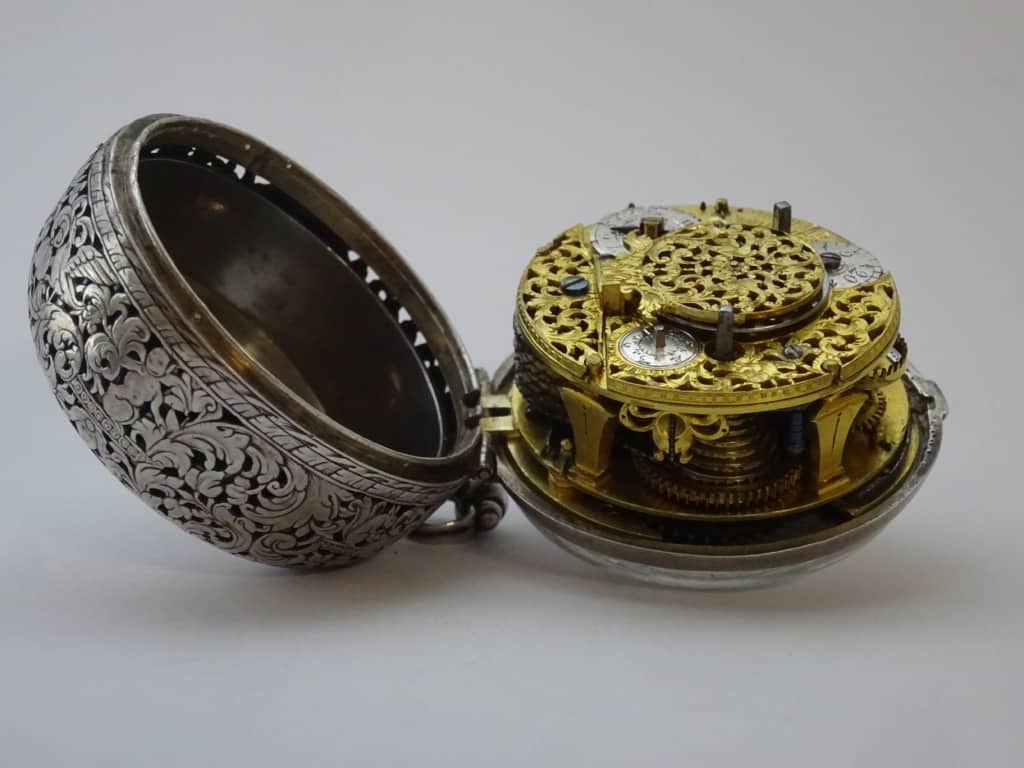 MWM: Tell us something we do not know about you and the Brivet family of watchmakers?

CB-N: I am proud to continue the work of my Grandfather and my Great-Grandfather, although the job has changed tremendously in the meantime. I keep the precious alarms clocks (the specialty of the family) and other watches signed 'Brivet'. Marcel Brivet, my Great-Grandfather, was in charge of a resistance group during WWII's German occupation. When I think about it, I remember that 'values' and 'freedom' come first, and I think this has an influence on my philosophy of work.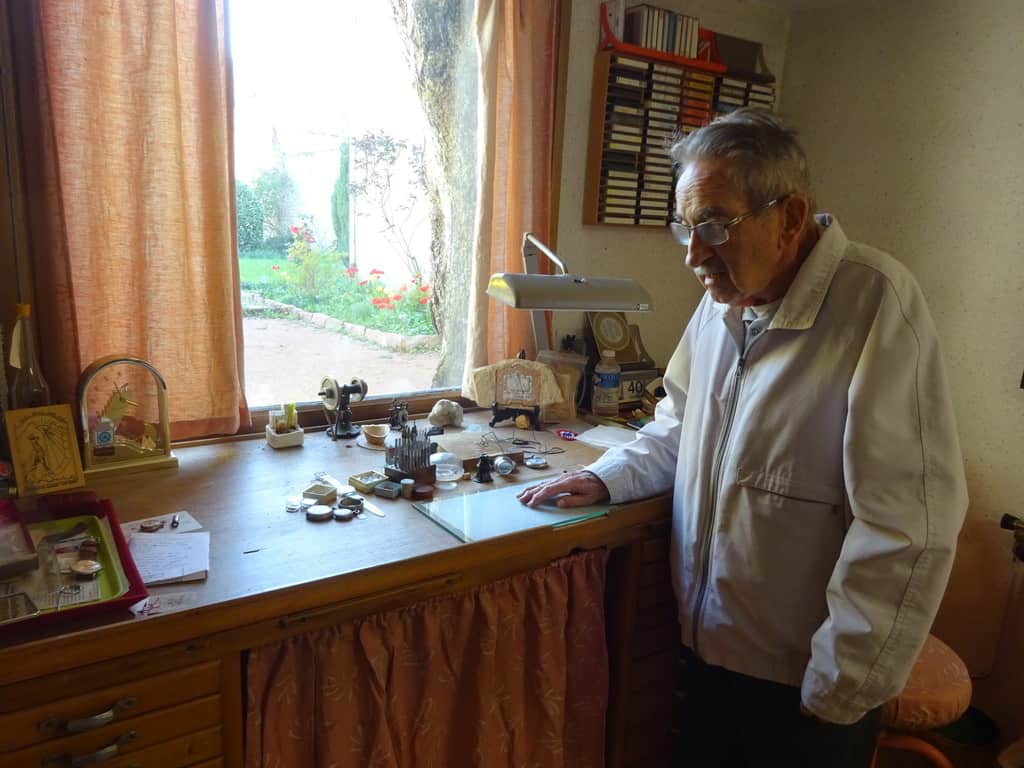 MWM: What watch do you wear?

CB-N: I actually stopped wearing watches for many years. I do not like to have time always 'under the eyes', I feel like a slave! Previously I wore a Lip with alarm (from my Grandfather's stock).
MWM: What would you like to own?

CB-N: I love many brands, especially those whose style is quite traditional, such as F.P. Journe, Voutilainen, A. Lange & Söhne etc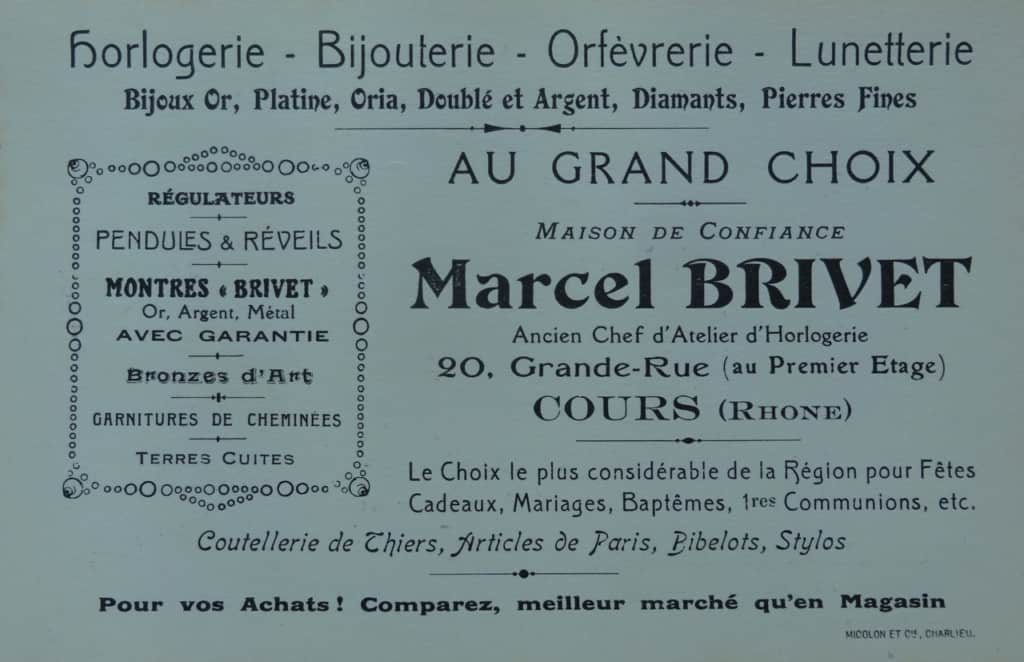 MWM: What do you like best about the Watch business?

CB-N: Meeting people. It's so rich to share people's passion for watches! Whether collectors or enthusiasts, trade shows/salons and the Internet have allowed me to be in contact with many people around the world. I also like the 'family spirit' that exists between independent watchmakers, there is not any competition, and that makes the relationship very pleasant.
MWM: What do you think about the Watch business?

CB-N: I'm new to this environment, so I do not know the negatives very well yet! However, I sometimes have difficulty to communicate about the traditional aspect of my work. 'Handmade' is nowadays a very popular term in the watchmaking industry but it does not correspond to the reality, so I often have to explain how my work is really handcrafted, e.g. I do not use CNC machines.
MWM: What is next on the horizon for you?

CB-N: I have several orders to manufacture, which is already a big job. I work in parallel on alternative versions of my Eccentricity watch with a tourbillon, a power reserve indicator, moon phases. Also I still continue to restore old watches, which I love enormously.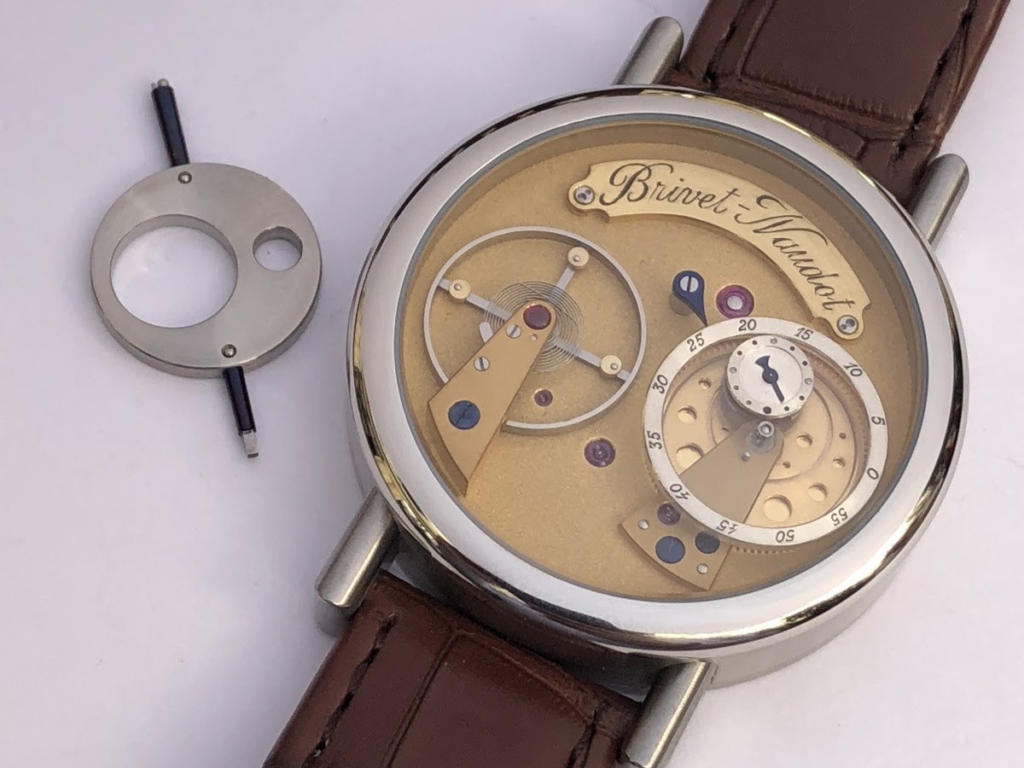 For more information please visit https://brivet-naudot.com/