Next we meet Matthew Cule, Founder of CuleM, a brand that creates Swiss watches inspired by the world and is working towards a sustainable future by planting 100 trees for every watch they sell, growing their CuleM forest in Madagascar.
Matthew built and eventually exited a Business Processing Outsourcing (BPO) organisation before he founded CuleM. He felt compelled to start a new venture which enabled him to support the causes he believed in, while also combining his three passions: travel, watches and the world.
We are pleased to bring you his fascinating thoughts about the business and their future plans for the coming year and a sustainable future.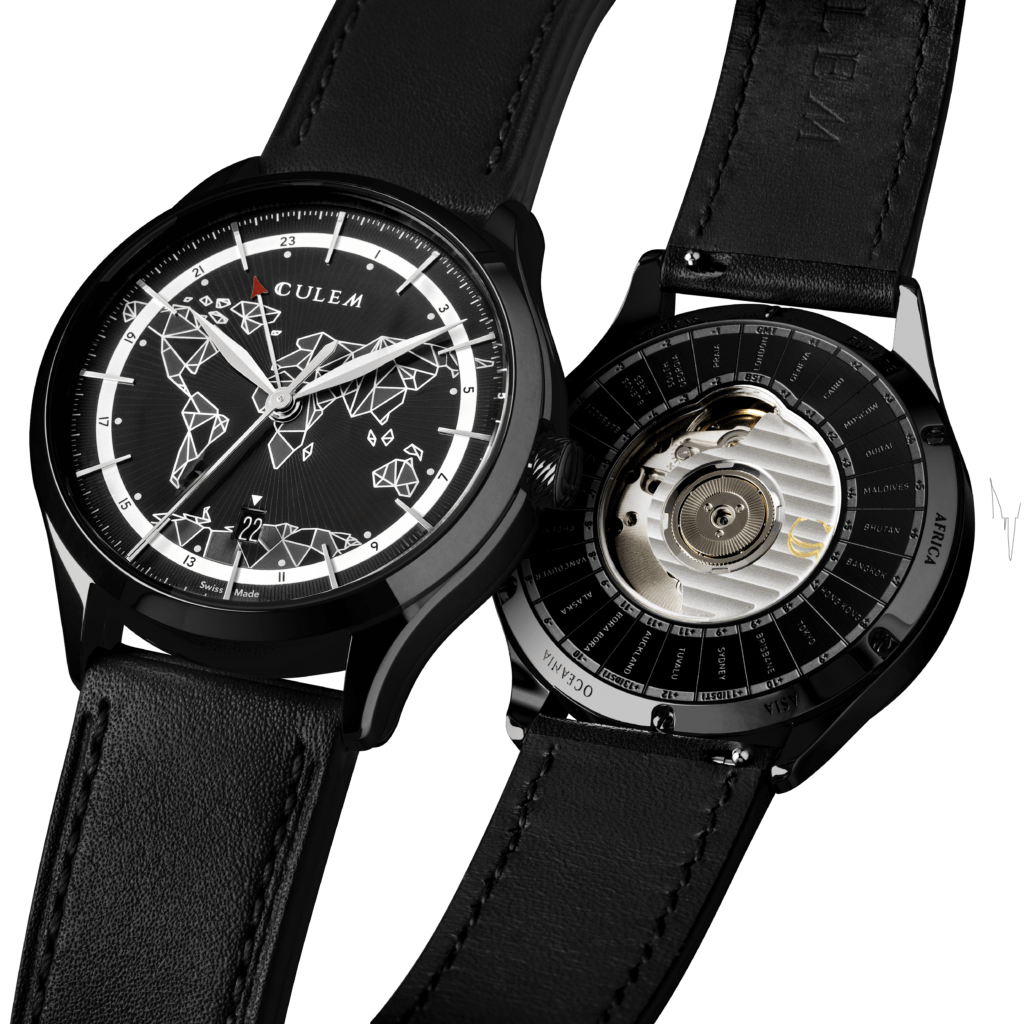 MWM: How is business?
MC: I'm delighted with what we've managed to achieve in the past year, despite all the challenges. Looking back to this time 18 months ago, we had just unveiled CuleM's World GMT Collection, our inaugural range of beautiful, automatic watches of the highest Swiss quality and craftsmanship.
Fast forward to 2021 and our brand now has a strong sense of identity and, most importantly, purpose. Much of last year was spent setting out our sustainability roadmap, forging alliances with charities and building a passionate, energetic team, which now includes a Chief Sustainability Officer.
Now, I'm proud to say that buying a CuleM watch means helping to protect the planet that inspires our unique designs. We were delighted with the reception we received from the market. It seems as though people in the watch-making industry really want to make a difference and are pleased that we provide them with an opportunity to do this.
In 2020, we planted the CuleM Forest and, for every watch sold, we plant 100 additional trees and protect 6 acres of tropical rainforest through our alliances with Ecologi and Rainforest Trust UK. We also make donations to ActionAid and Plastic Oceans UK, which means that, in total, we donate ~3% of sales to conservation and humanitarian charities. The CuleM Forest in Madagascar already stands more than 12,000 trees strong. That is something I am really proud of.
MWM: What are you currently working on?
MC: Bringing a new array of designs is a top priority for 2021 and I'm really excited about the concepts, which we expect to unveil later this year. We are continuing our journey to become the best sustainable Swiss made watch brand in the world, so expect plenty of updates towards this goal as well.
At the moment we're at the start of our journey but that mission guides everything we do – we are constantly focused on building our brand based on our values of timeless, beautiful design, sustainability and inclusion. This has even guided our go-to-market strategy; our automatic watches are the best Swiss made quality and craftsmanship, but because we sell directly to customers, with no middle-man, they are more affordable, with prices starting from £995.
We do this because our diverse team of global citizens believes that Swiss-made, mechanical, works-of-art watches should be within the reach of the many, not the few.
MWM: Tell us something we don't know about CuleM watches?
MC: Unlike many dual time watches, our 40mm timepieces depict the correct time zones in Sydney, Australia (and the other 23 destinations), year-round, even in summer time.
I have Australian citizenship and spent over 10 years there while building my last business. However, I was always frustrated with the fact that I couldn't find a dual time watch which showed the right time in Australia all year round. So, I decided to put that right when we produced the World GMT Collection!
The open caseback not only exhibits the top grade automatic ETA 2893-2 GMT movement; it is also engraved with 6 continents and 24 destinations showing the correct world time zones in both GMT and BST.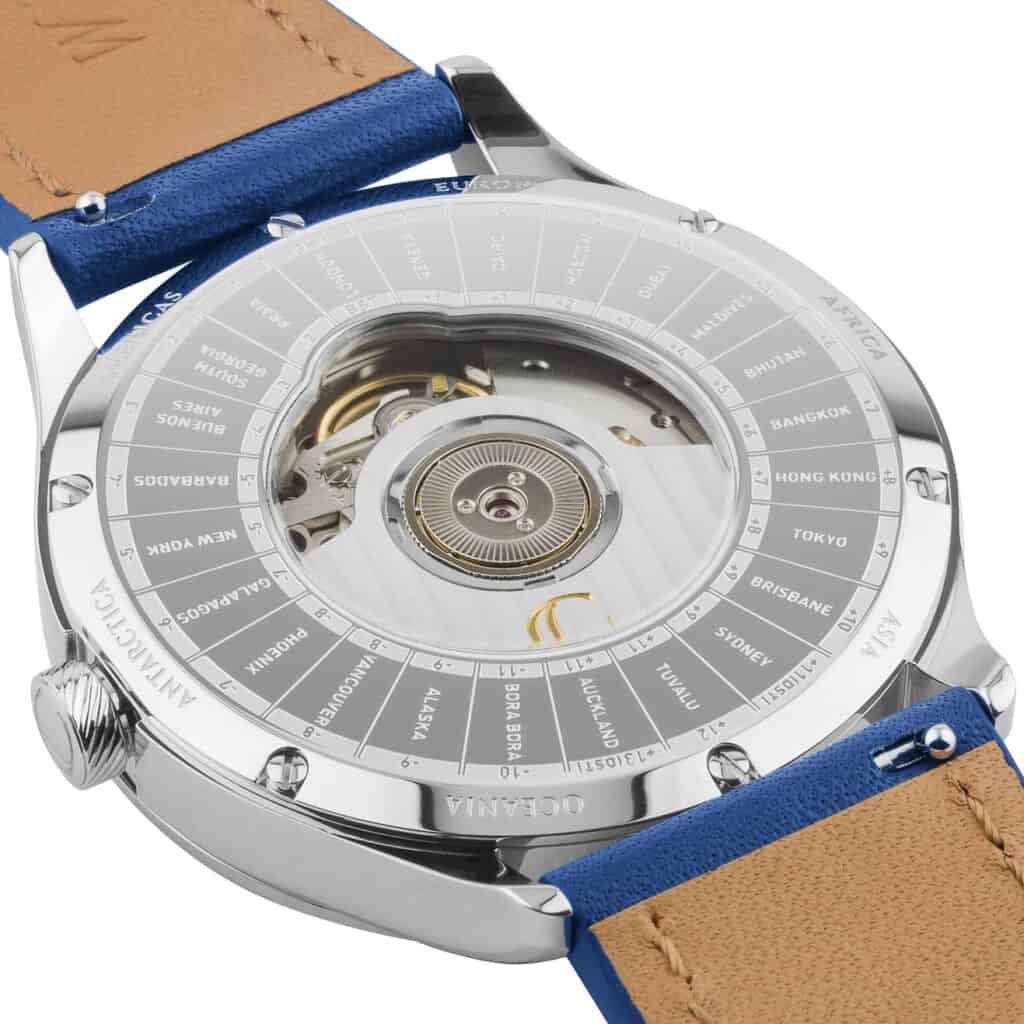 MWM: Which watch do you wear?
MC: I flit between all our watches, but the one I always come back to is our iconic Portal design in Mediterranean blue. The Portal features a 3-dimensional representation of the world map and I believe that it features the most accurate depiction of the world on a dial.
I had always been unable to find a watch which beautifully depicted the world on the market, so I set out to create CuleM and to make sustainable, contemporary watches inspired by the planet we all live in.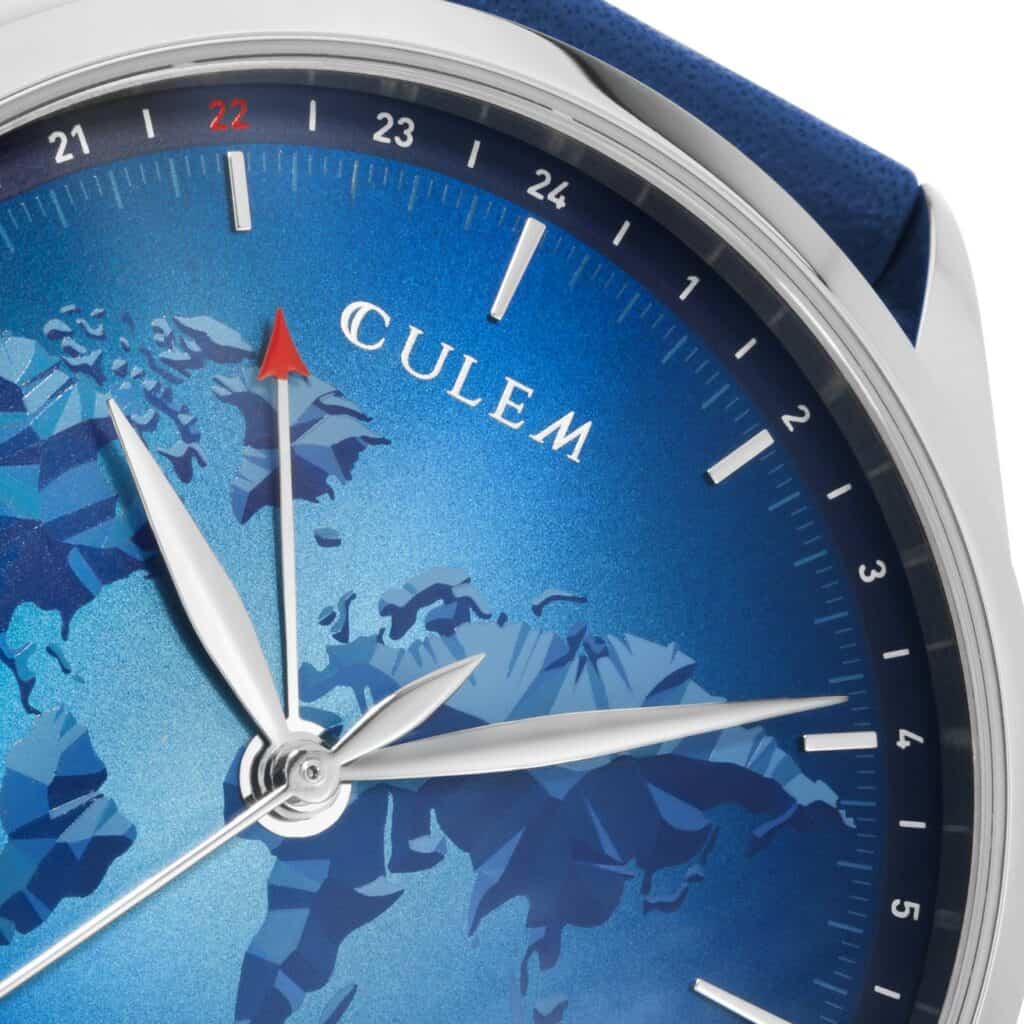 The shapes of the continents on The Portal are inspired by the mountains and level differences that you find when seeing the world from the sky.
The dial is made from brass, with a sunray brush finishing, creating a "moiré" effect, which is inspired by the rising of the sun on the Earth. It is then plated using multiple layers of colour (one plating for each colour on the dial).
It displays a second 24 hour track on the outside of the dial, which displays the second time zone. The colours are contrasted to distinguish daytime from nighttime.
MWM: Apart from your own brands, which watch would you like to own?
MC: There are so many watches that I would like to own, but I think it would have to be a Ming Watch.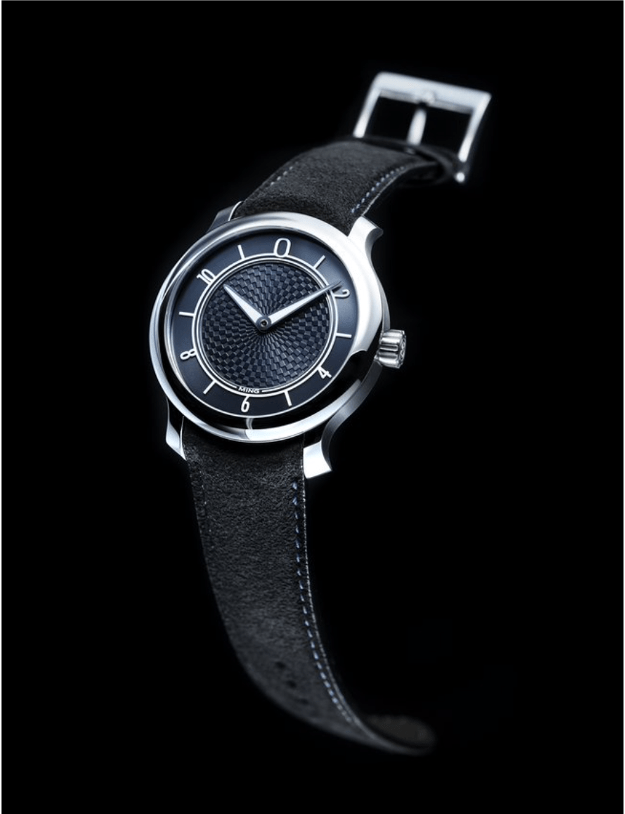 MWM: What do you like best about the Watch business?
MC: I like that there is a huge amount of choice of watches on the market to suit all tastes and budgets and therefore owning an automatic Swiss made watch is now a decision within reach. Luxury watches combine high-end Swiss craftsmanship and timeless design into a desirable and meaningful object that will stay with watch owners for decades to come.
These timepieces have traditionally had an implied cost, however. Although price points for Swiss-made automatic watches can exceed six or seven figures, watch collecting no longer has to be an investment beyond reach. Advancements in manufacturing and factory-direct retail business models have opened up luxury watch collecting to new markets.
These business model innovations are not about cutting costs or quality – it's about finding new, innovative ways to sell direct to the customer. For example, at CuleM we sell direct to our customers. We did this because we wanted to ensure that everyone, not just those with six-figure salaries, had access to our watches.
By looking at innovative ways to connect with customers, and reduce costs without compromising on design and quality, there is an opportunity for start-up brands to create another tier in the watch collector market, attracting new buyers with a slightly lower price-point.
There will always be a place for the high-end watches, but micro and independent watch brands will be robust competitors as consumers seek value, relevance, and an alternative to the status quo.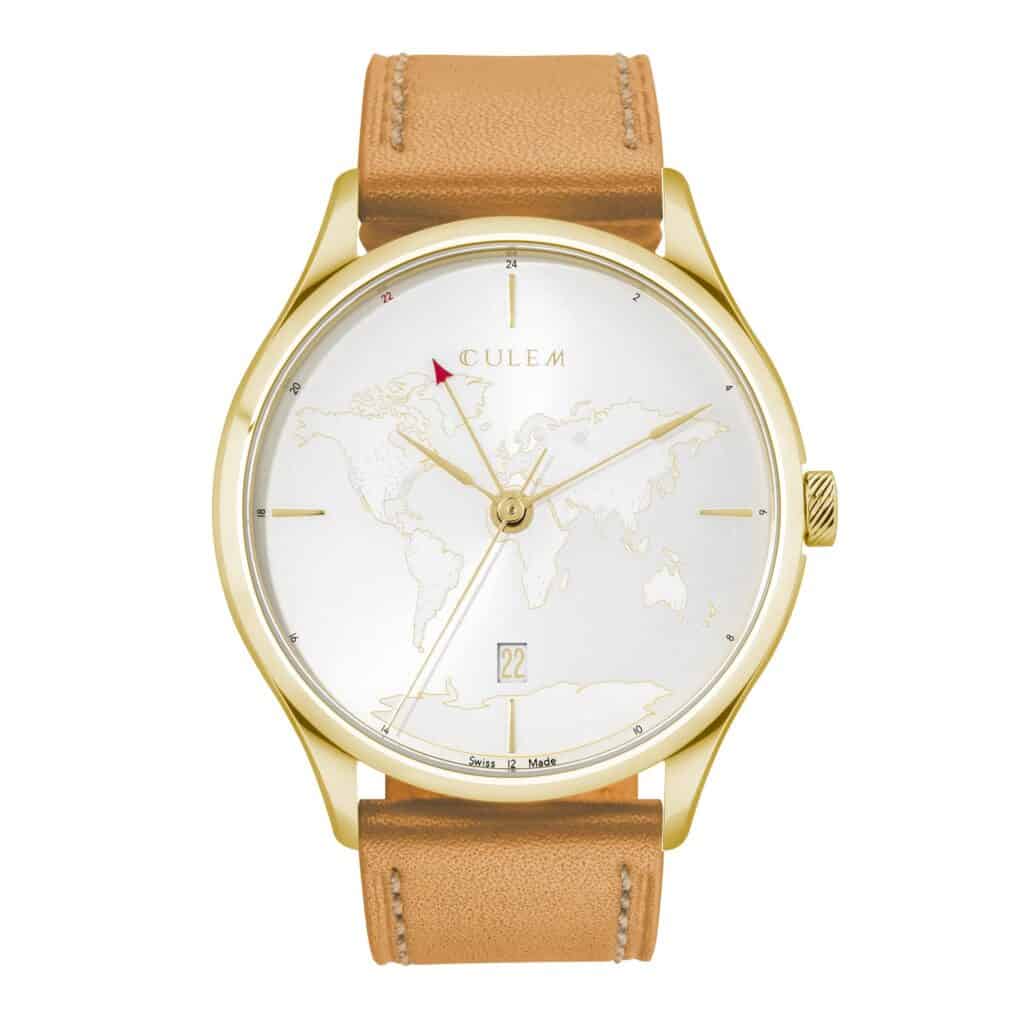 MWM: What don't you like about the Watch business?
MC: While the Swiss watchmaking industry is full of staggeringly creative and talented people that can create beautiful watches, they often work for large watch brands driven by the bottom line and relying on their reputation and heritage – not their innovation. I believe that an over reliance on profits translates into lost creativity and a tired routine of tweaking and re-releasing best-selling models.
Unlike the technology industry, where Google for example encourages its employees to focus 20% of their time on side projects, I believe that traditional Swiss watch brands lack novel curiosity and innovation. For watchmaking talent, even a few hours a week focused on creativity and lateral thinking can lead to the uncovering of new and innovative designs that can transform a brand, and its earnings.
Watch brands that seize the opportunity to make the ideas of the past relevant in the 21st century are more likely to cement their place in the industry and its future. For instance, I wanted to challenge and evolve the design standards of a GMT watch. CuleM's inaugural World GMT collection of watches solve the historical inaccuracy of travel watches for the first time, and display the correct time in 24 time zones. By looking to the future, rather than to the past, the watch industry has an opportunity both to remain relevant and to reach new consumers. By constantly looking backwards at design, it may fail to achieve either.
MWM: What is next on the horizon for you?
MC: We are working on new designs, which should be out later this year. Once again, they will be inspired by the world in which we live.
We will also be launching initiatives in line with our sustainability mission. We have lots of exciting milestones planned which will make a difference to the planet. Watch this space!
Matthew Cule is a Friend of MrWatchMaster