Established by Joseph Ollech and Albert Wajs in 1956, the Ollech & Wajs brand – also shortened to OW – became known as the tool watch for US soldiers, sailors and airmen in the 1960s.
The Ollech & Wajs partnership began in 1956, when Zurich resident Albert Wajs decided to partner with his friend Joseph Ollech and open a luxury watch shop, initially retailing Breitling and Omega before launching their own brand.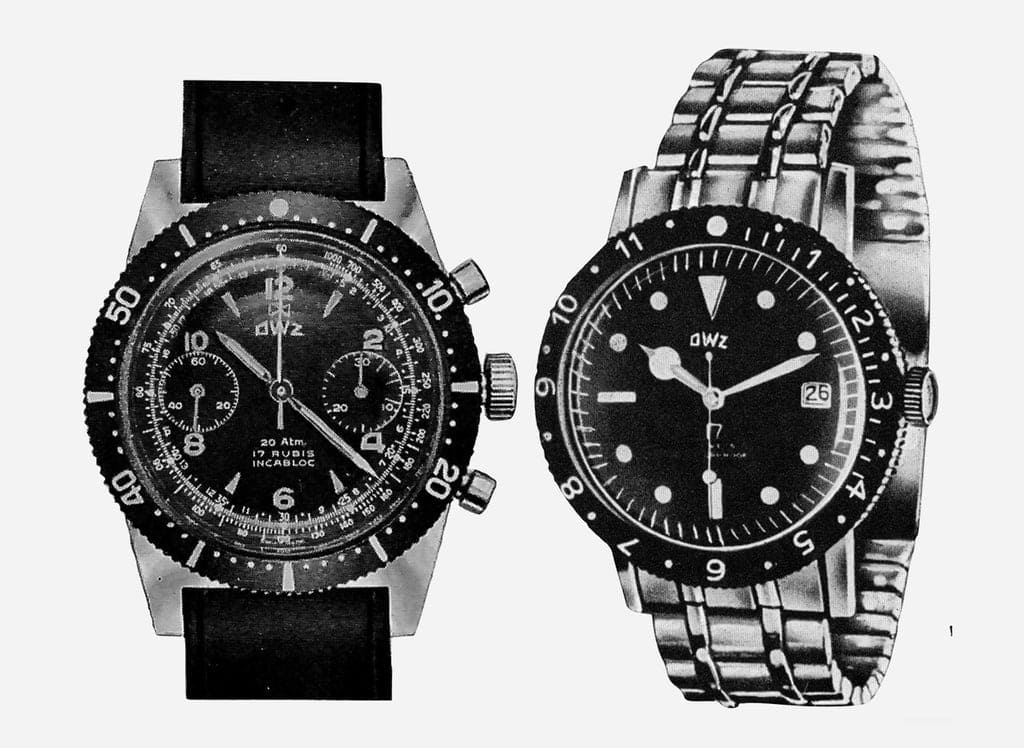 They initially began making their own watches under the brand name OWZ (Ollech & Wajs Zürich) in 1957 (above), distributing the watches direct to customers throughout Switzerland and beyond, becoming the first mail order Swiss watch brand.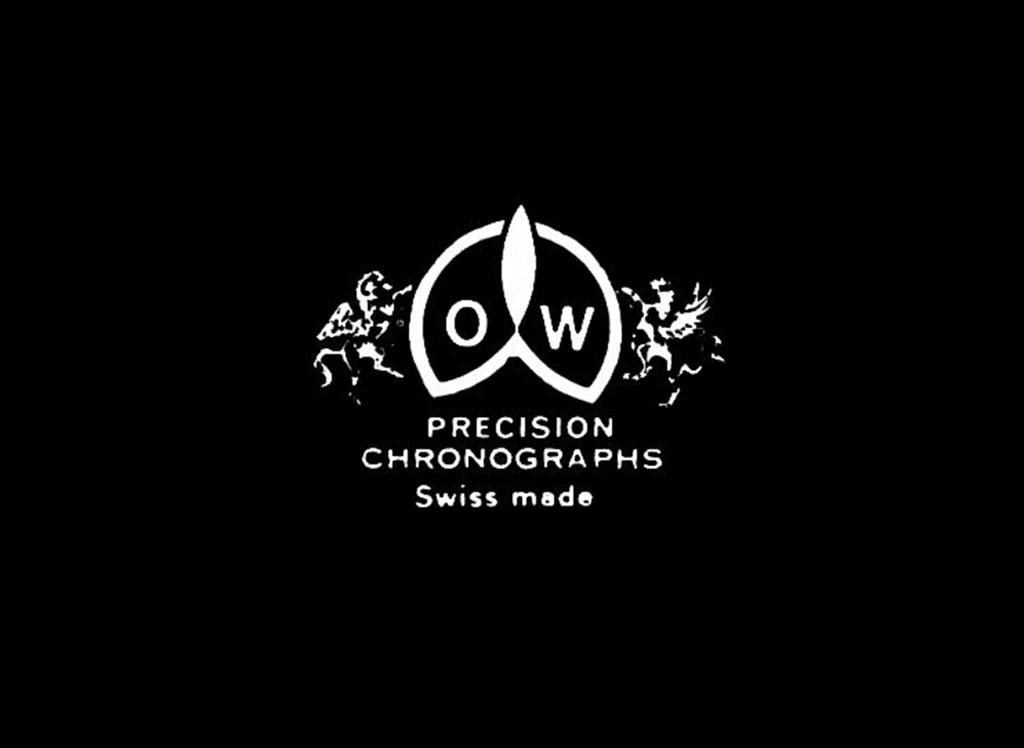 The famous OW propellor brand mark was introduced in 1959 (above). It was designed by Joseph Ollech, an 'O' and a 'W' coalesce to form an aircraft propellor, establishing the brand's enduring connection with aviation.
They launched the groundbreaking OW Caribbean 1000 Precision (below), with a certified record-shattering depth rating of 1,000 m (3,300 ft). Its innovative monobloc 'Triple-Safe' case was capable of going 700-metres deeper than anything Rolex or Omega have achieved at the time.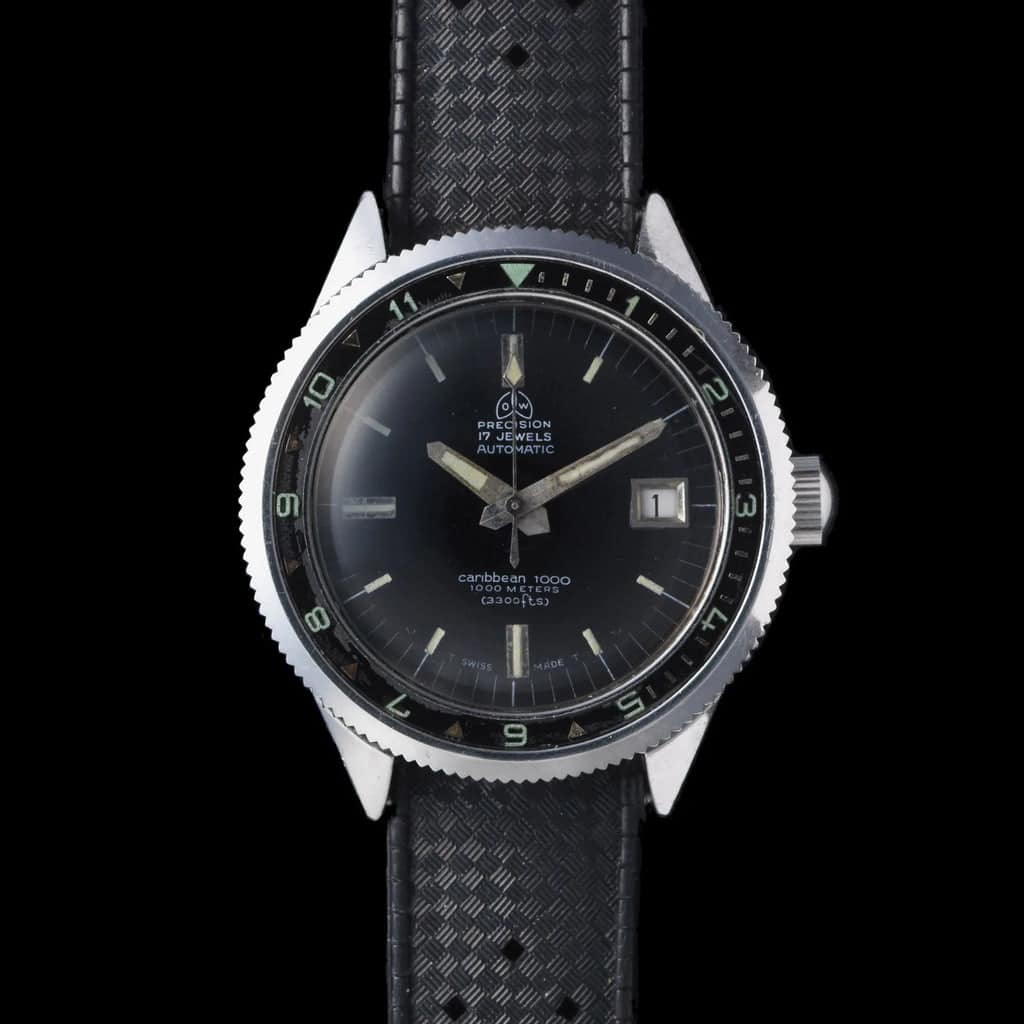 OW went on to make one of the first 200m diving chronographs, the Model 2002, better known as the Navichron (below), which was amongst the first chronographs certified to 20ATM water resistance.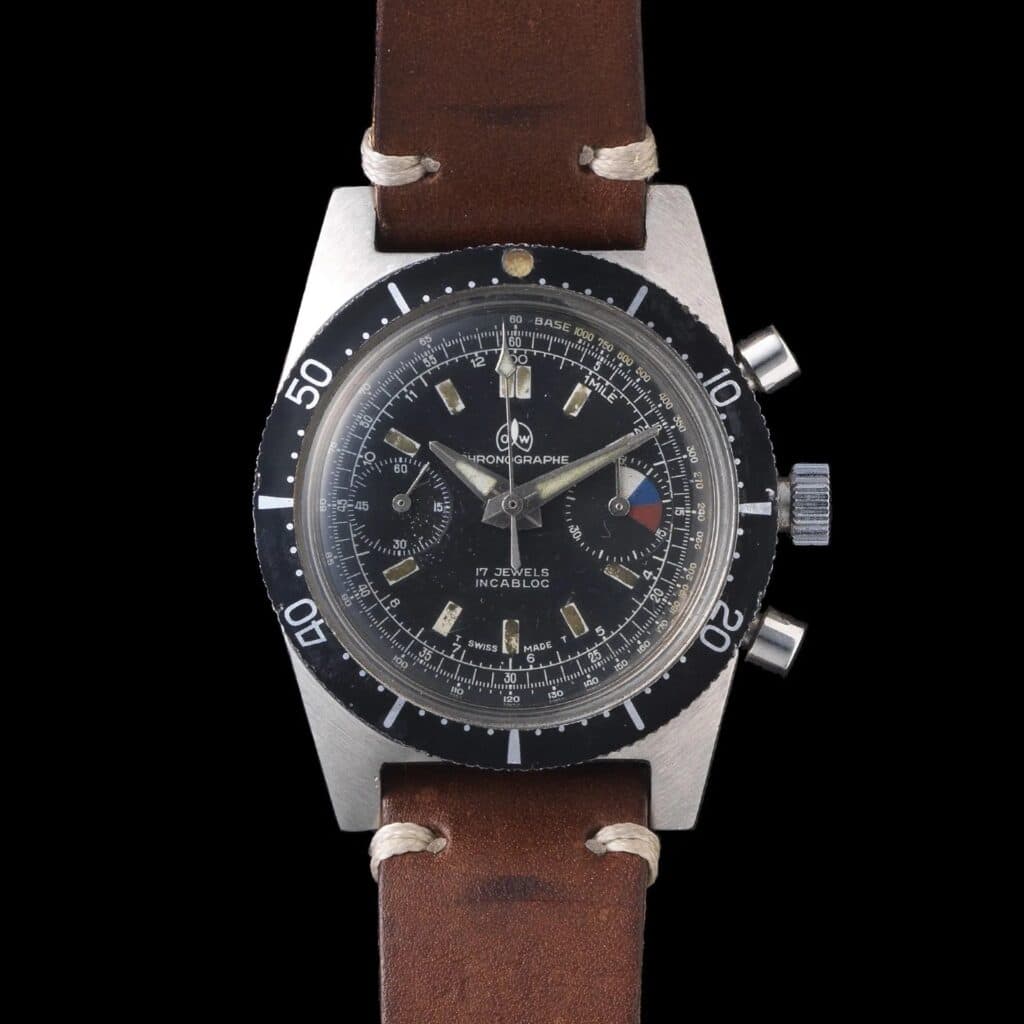 Although not an official NASA space watch, OW supplied their Astro-Chron to individual rocket scientists, including Wernher Von Braun, who was both a keen pilot and scuba diver. Also Dr Anthony Llewellyn, the Welsh-born scientist–astronaut wore an OW Ref.105 dive watch for his official NASA portrait and during training.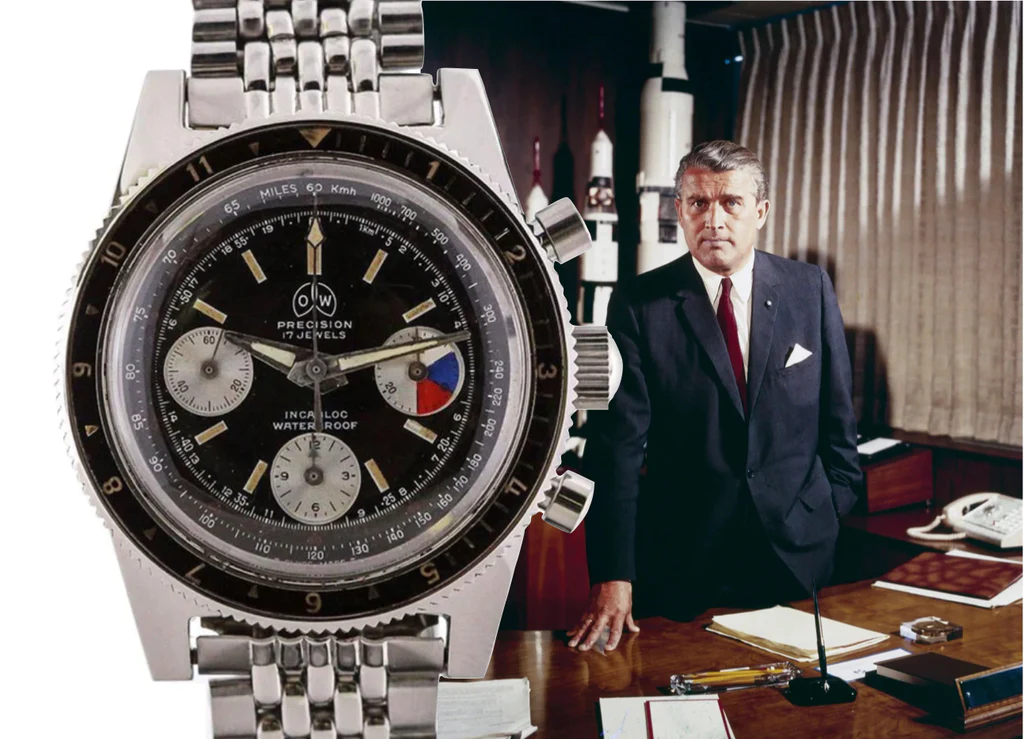 Elite commercial divers and scuba record holders Alberto Novelli and Cesare Olgiai began working with OW, their exploits featuring on the pages of the OW Precision brochures, both men wearing the legendary OW Caribbean 1000.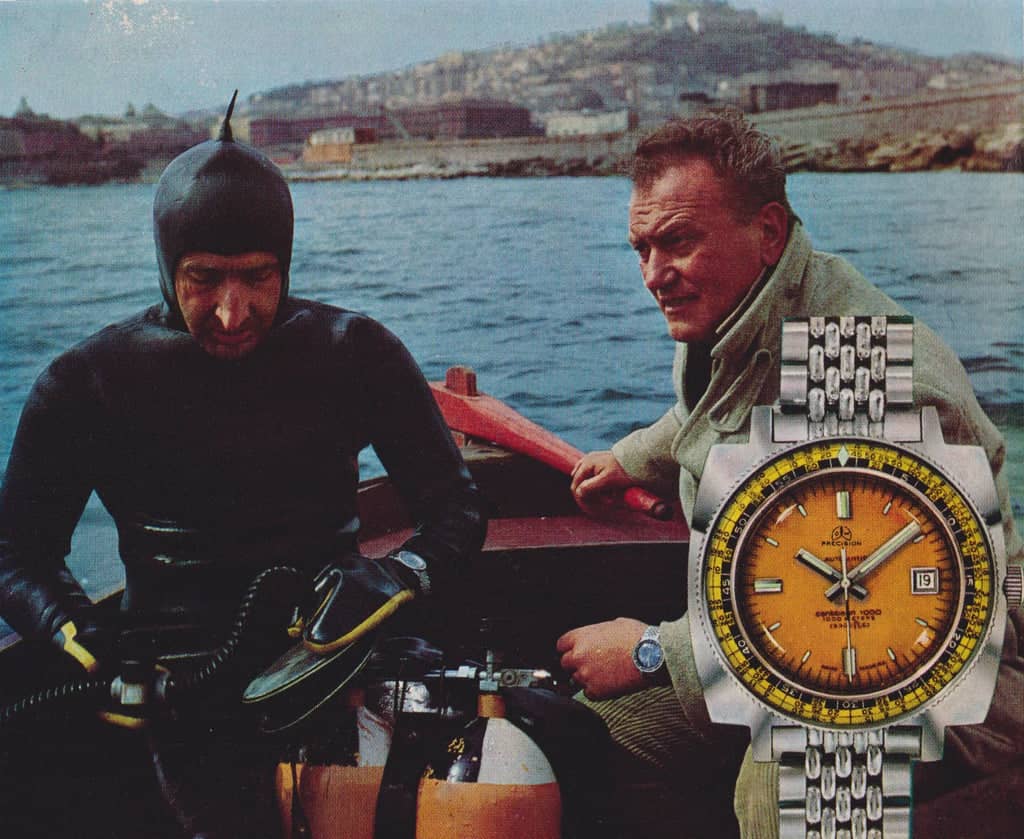 Unofficially, members of the Royal Air Force Aerobatic Team choose OW Chronographs (below) over their standard RAF-issued watches for a series of round-the-world endurance air races and rallies between '68 and '70.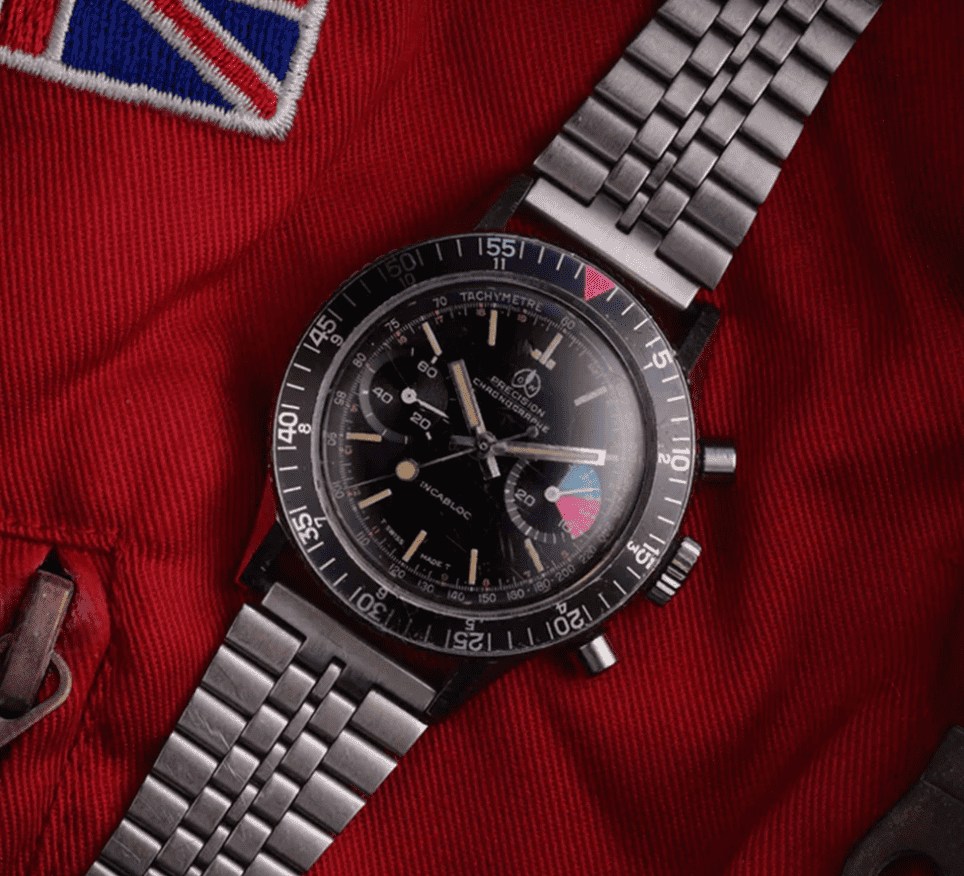 A number of new models were created in the over the next three decades including, the stylish OW – 8000 (below), which had an unusual and vibrant colour scheme and shape that reflected contemporary experimental aesthetics of the time.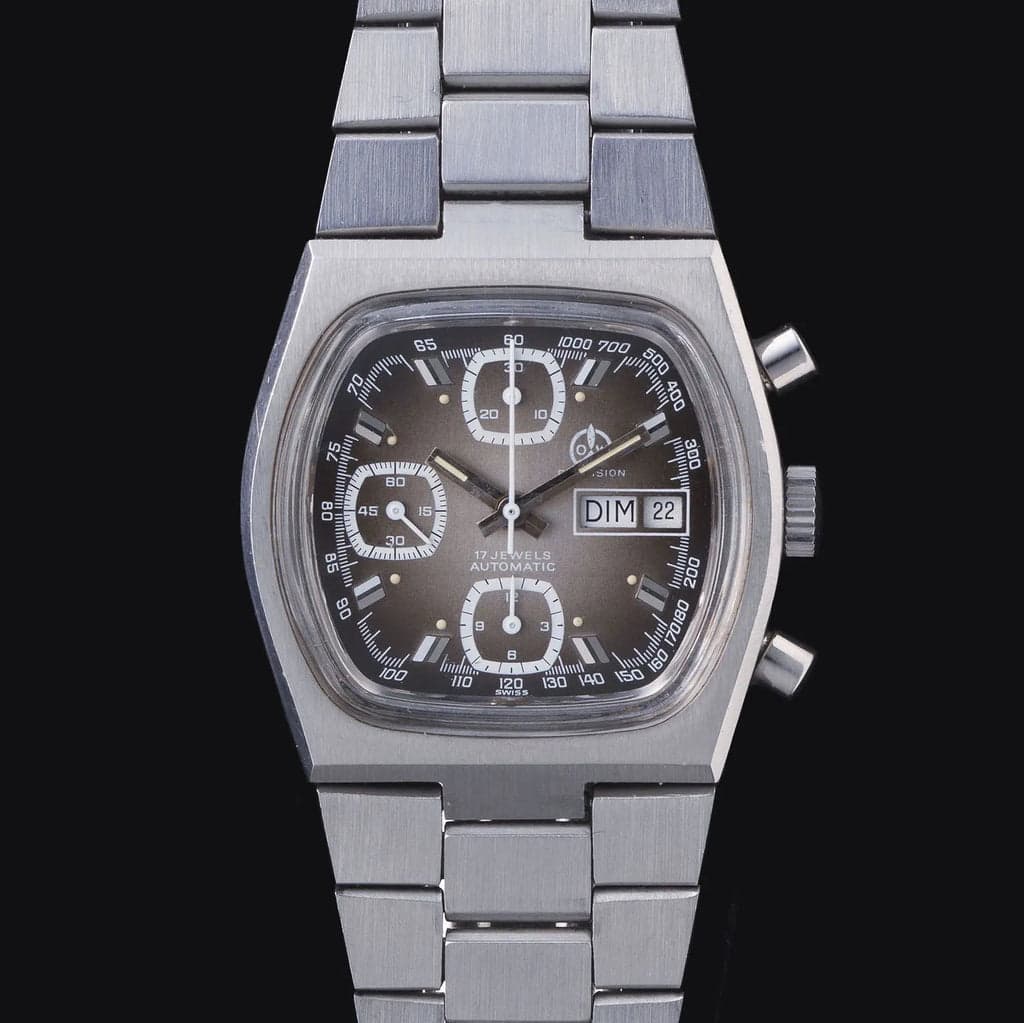 Ollech & Wajs, is now under new ownership and have returned as a manufacturer of high quality, Swiss made sports watches based on the classic designs of their 60s predecessors.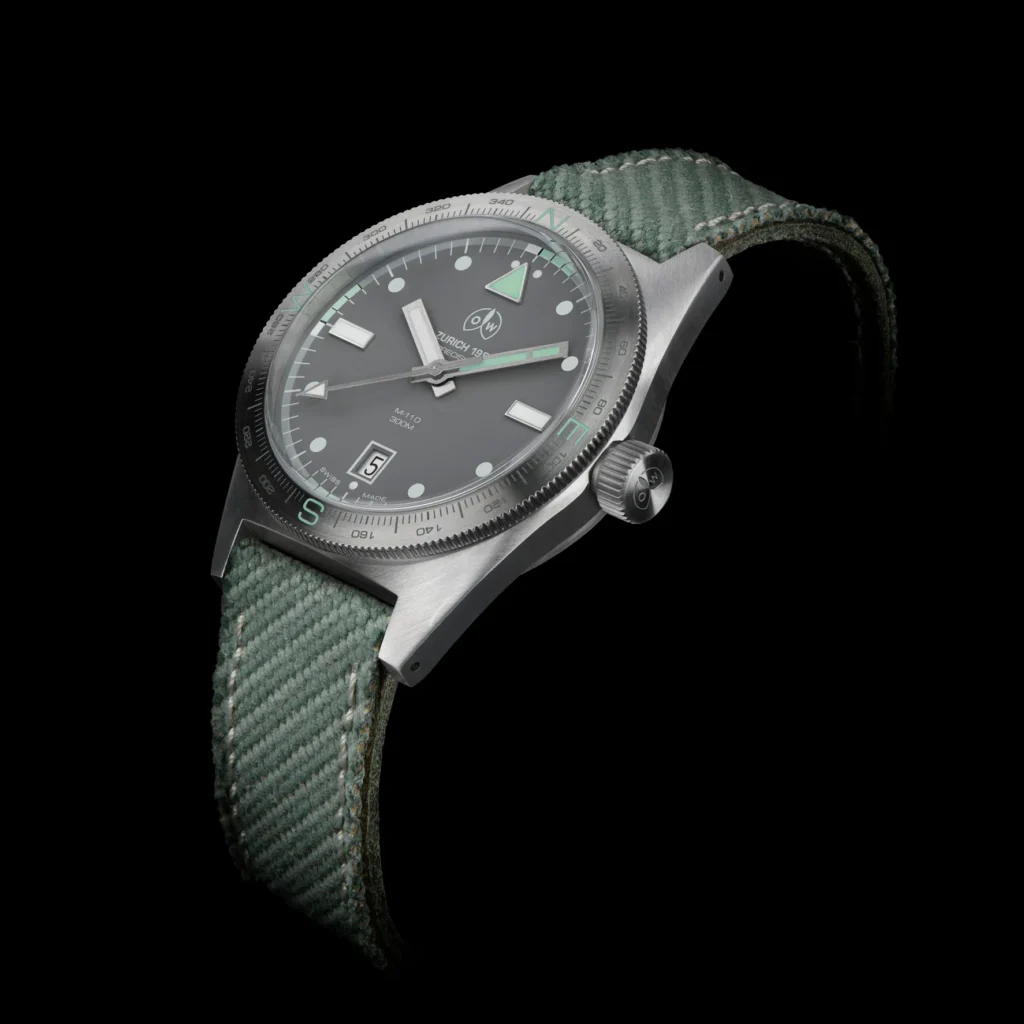 OW have developed an exceptional new range of timepieces, including the OW M-110 AS (above), equal to any challenge and exemplifying the original vision of Joseph Ollech and Alberts Wajs.
For more information please visit Ollech & Wajs