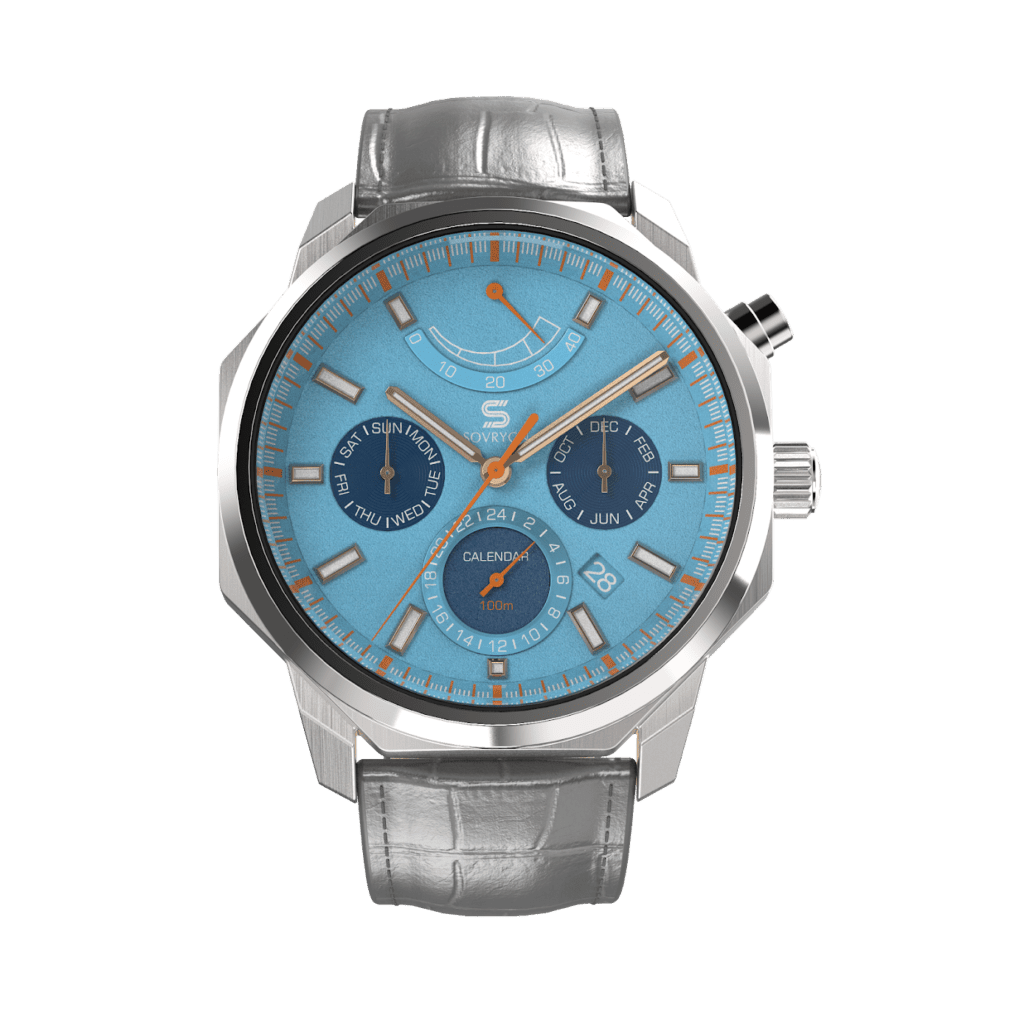 The establishment of SOVRYGN was inspired by our fascination with time and the machines that represent its irrevocable essence. Founded as an abbreviated form of the term Sovereign, the word SOVRYGN is a metaphor for high quality and craftsmanship. All products from SOVRYGN are made to illustrate a supreme style when worn by our customers. SOVRYGN offers a collection of watches and accessories that reflect individual lifestyles and passages in time.
Express your personal style with the classic and exclusive collections from SOVRYGN. A modern brand of exclusive timepieces created with the aim of inspiring confidence and intrigue as well as being a representation of success. With products continually being introduced to the collections, there is an option for every mood and occasion.
Our mission is to illustrate a lifestyle through the display of watches that most accurately reflect our patrons. Focusing on our passion for collector timepieces, our goal involves the creative expression of ingenuity which is fuelled by a deep fascination with high calibre watches.
SOVRYGN on MrWatchMaster: