Experts in the luxury pre-owned marketplace and British brand, Xupes, announce exciting partnership with global online watch marketplace, Chrono24.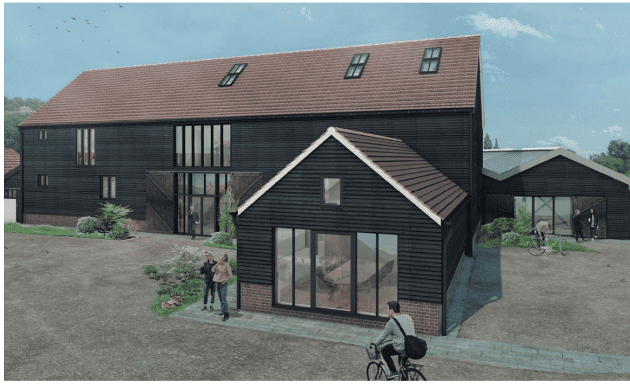 This is an exciting next step for the Watch side of the business and marks what will be a full integration of the Xupes Watch business and Chrono24, with a full rebrand coming in Q4 of 2022. This comes after a successful first year in partnership. It will help further improve the experience customers receive. The servicing business will rebrand to be 'The Watch Atelier'.
With the integration will come a new barn (above) which will house the Chrono24 UK business. The grade II listed 'The Barn by Chrono24' is set within the beautiful Hertfordshire countryside just North of London, featuring client experience spaces built upon the experience that Xupes has created in the pre-owned market.
"Xupes has always been heavily focused on customer service and standing out in an overcrowded market. As the market has professionalised over the past few years, we've seen a need to do things in a more personable way, creating community and bringing watch dealers, lovers and collectors together. This new barn gives us a chance to do this in a way that hasn't been done before in our market and continue to improve the quality of watches and take the experience our clients have to new levels."

Joe McKenzie, CEO, Xupes
The barn will feature an incredible working environment as well as a bar, lounge and rooms furnished by Soho Home, which is part of the Soho House Group, whom we have established a partnership with. There will be over 12,000 sq ft of space featuring rooms themed like a Vault and Library as well as internal and external spaces for events.
"We are excited to have a permanent base in the UK for our customers to visit and to identify with Chrono24. The UK remains an important market for us and one which we hope to continue to develop over the next few years. This beautiful barn gives us a new way to connect with our customers and a place to run events to enrich our marketplace and the watch community we're part of."

Tim Stracke, CEO, Chrono24
The Barn by Chrono24 is a pioneering moment, setting new standards for an immersive client experience.
For more information please visit Xupes