A world-class collection of Breguet timepieces will be on show to mark the 200th anniversary of the death of Abraham Louis Breguet.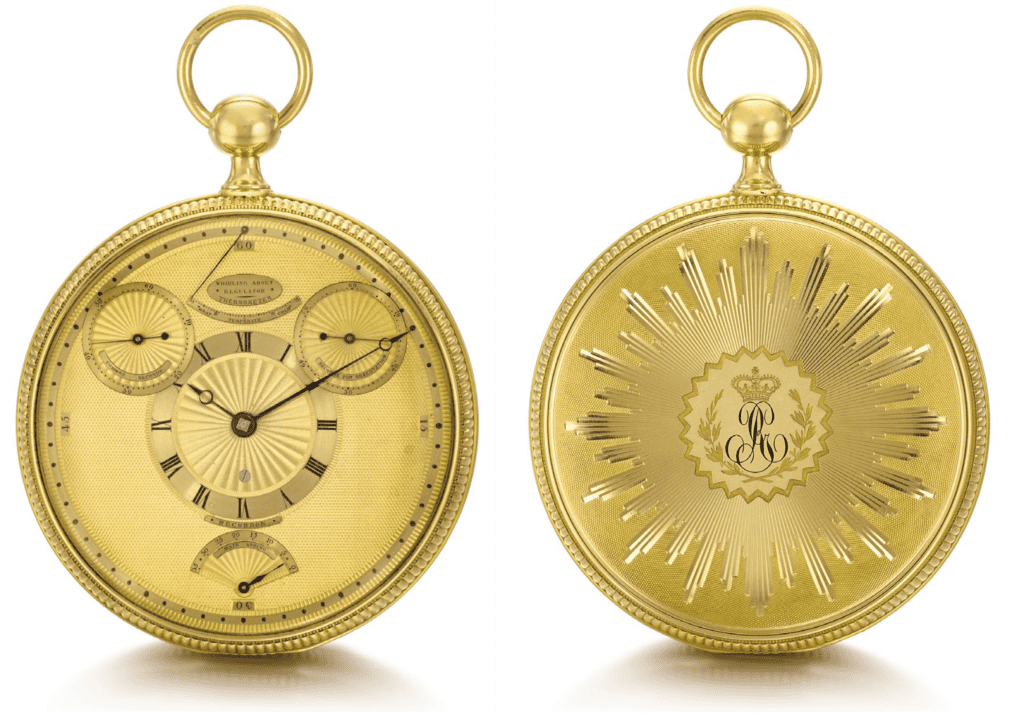 The Clockmakers' Museum, housed at the Science Museum in South Kensington is launching a new annual programme of temporary displays, which will showcase extraordinary objects from public and private horological collections. The first of these, titled Abraham-Louis Breguet: The English Connection will open to the public on the 12th September 2023. The display has been created to mark the 200th anniversary of Breguet's death on the 17th of September 1823, and brings together a selection of his extraordinary pieces, united by their connection to England. The official launch will be attended by Sir Ian Blatchford, the Director of the Science Museum.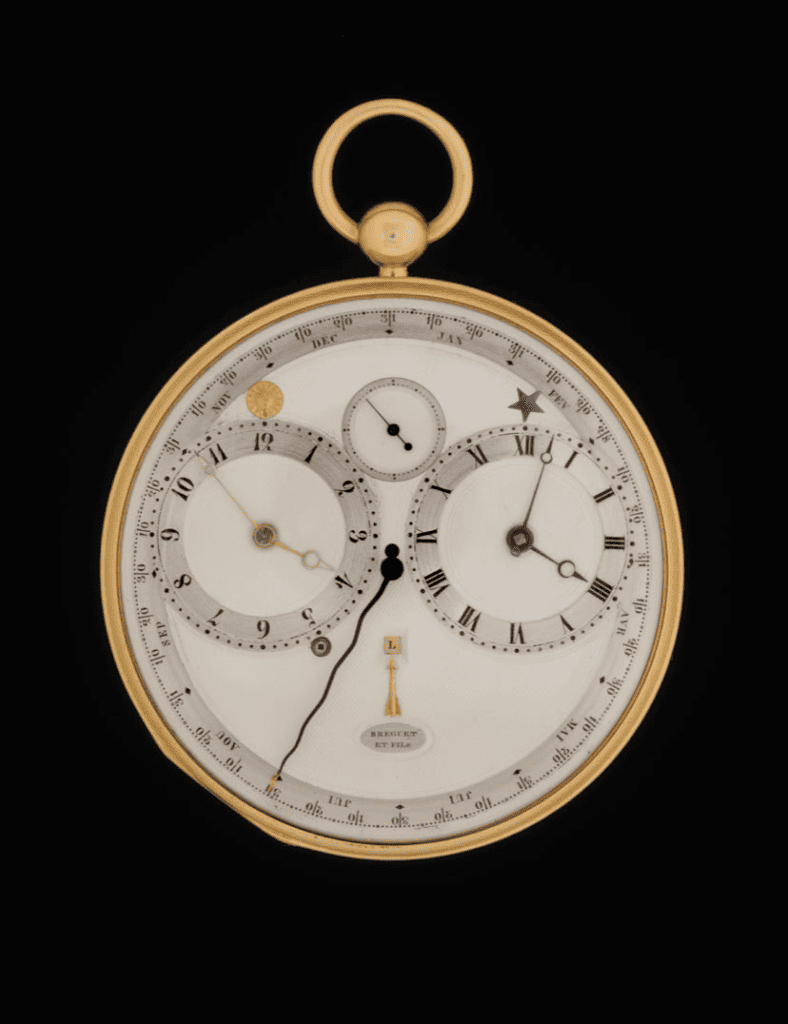 "To carry a fine Breguet watch is to feel that you have the brains of a genius in your pocket."

Sir David Salomons
The Clockmakers' Museum already features a world-class collection of clocks, watches and horological artefacts with the clear aim to promote the subject of horology to as wide an audience as possible. Alongside the treasures in its existing gallery, this new display gives the opportunity to show further Breguet items, many of which have rarely been seen in public before. This will not only appeal to those already familiar with the collection, but also attract people from the broadest of audiences, worldwide, with interests across the most diverse elements of our subject.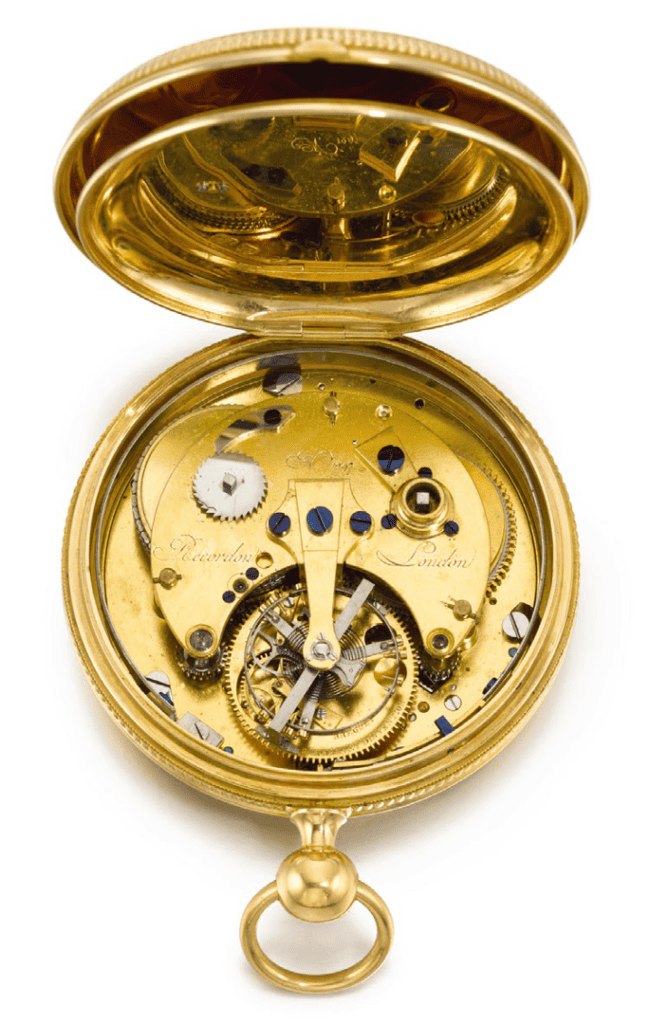 Items on display include the gold four-minute tourbillon watch made for King George III in 1808 (above). The gilded movement comprising the tourbillon carriage is signed Breguet, Par Brevet d'Invention with fusee and chain, the backplate with winding sleeve, signed and numbered Recordon, London, no. 1297. This is the first time this rare and important watch will be on public display in a museum environment, since being sold by Sotheby's in July 2020.
It has a wonderful gold dial with multiple contrasting engine-turned finishes, central satin finished chapter ring with black Roman numerals for hours, minute ring to the edge, blued steel moon hands with elongated minute hand, two engine-turned subsidiary dials. There is a sector for a thermometer marked 'Heat, Temperate, Cold' above XII o'clock, the plaque above engraved 'Whirling About Regulator' and 'Thermometer'. It includes the rare feature of a thermometer and labelled as a 'Whirling About Regulator', a literal translation from the French 'Régulateur à Tourbillon'.
The back of the stunning 18ct gold masterpiece case was expertly engine-turned by Tavernier, with bright cut sunburst decoration, cartouche to the centre with engraved Cypher of King George III – GR beneath a crown. The exceptional craftmanship must been seen to be appreciated.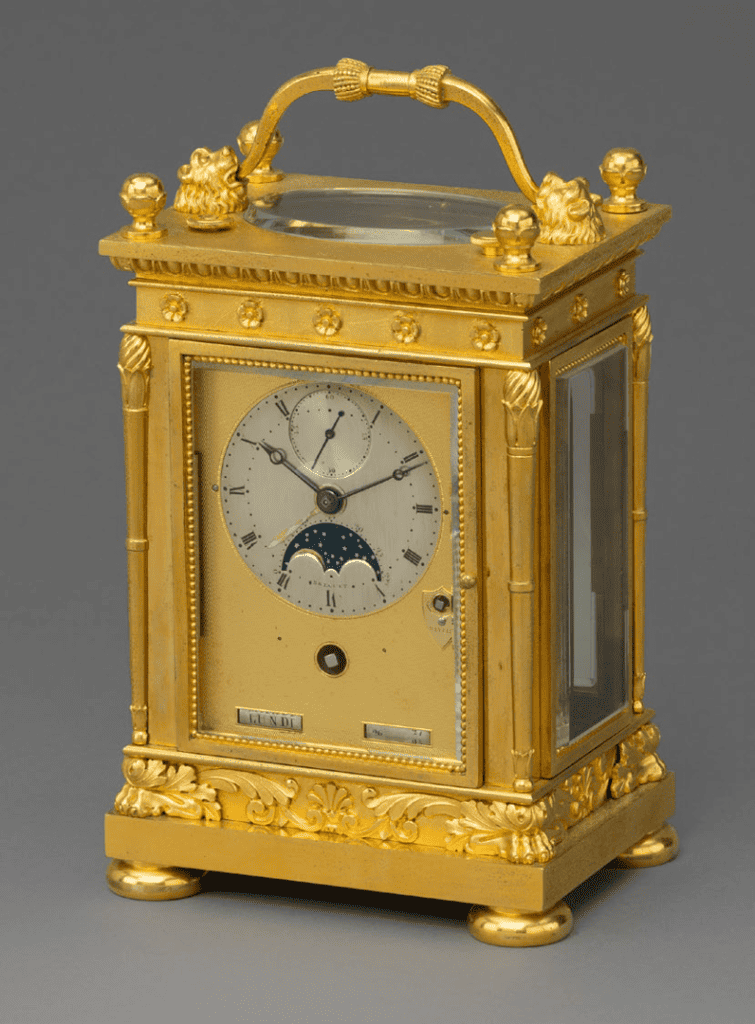 "We start our series of annual displays with the work of Abraham-Louis Breguet whose genius has captured the enthusiasm of generations of clients and collectors. The Worshipful Company of Clockmakers is mounting this series of annual displays to promote the wonderful legacy that the art and craft of horology provides. Our intention is to give all an opportunity to see rare objects many of which are not on public view."

Dr Peter Thomas, Collections Committee Chair of the Clockmakers' Museum and Archive
Breguet No. 169 Garde temps, pierres au rouage
© The Trustees of the British Museum

"I am delighted that we now have the opportunity to showcase some extraordinary pieces from private and public collections around the world, and hope that these annually changing displays will allow the public to learn more about the fascinating world of horology."

Anna Rolls, Curator of the Clockmakers' Museum and Archive
"The Breguet exhibition will be a wonderful opportunity to see exceptional and rare timepieces in one place for the first time. This will appeal to the collector community, but also for the general public to enable them to appreciate the genius of one of the greatest watchmakers of all time."

Andrew Canter, Outreach & Learning Coordinator, Worshipful Company of Clockmakers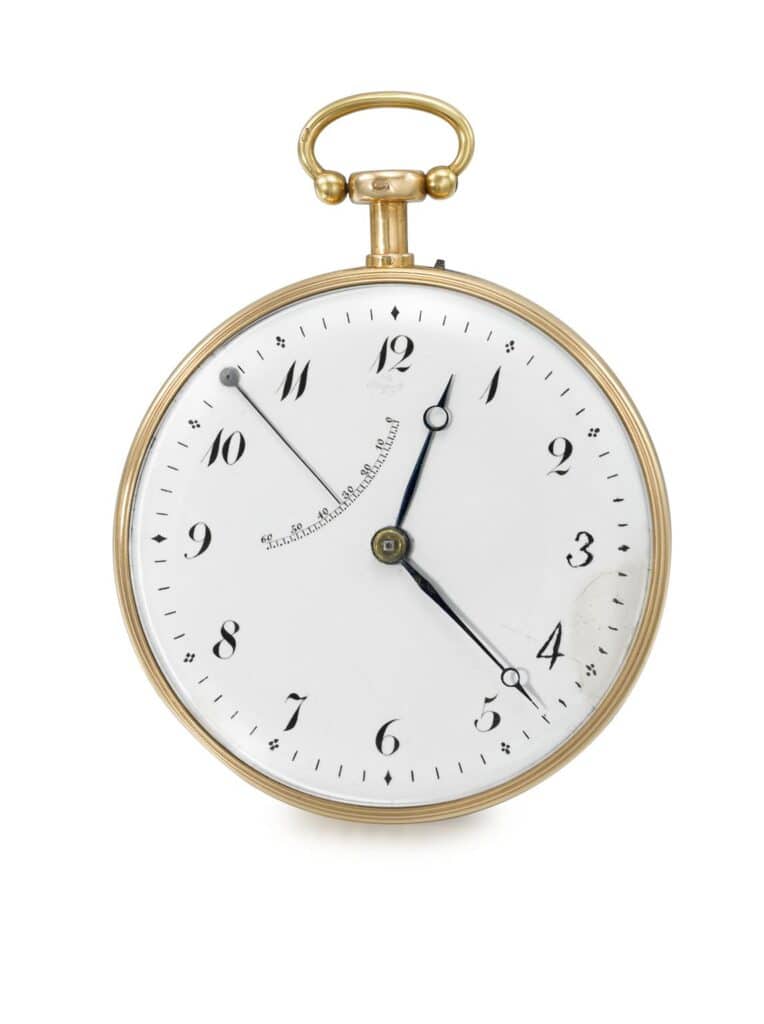 Breguet: The English Connection runs from the 12th of September 2023 to the 8th September 2024 in the Clockmakers' Museum at the Science Museum, Exhibition Road, South Kensington, London, SW7 2DD
For more information please visit www.clockmakers.org