Geoff Allnutt started his clock and watchmaking journey at the age of 12 working alongside his father, John at his shop in Tooting, London. He moved to Midhurst, West Sussex in 1981 and at 16-years-old he left Midhurst to study horology in London at Hackney Technical College, before continuing his watchmaking training at WOSTEP in Neuchatel, Switzerland.
Today, Geoff runs two shops, J. E Allnutt & Son, which mainly carries out vintage watch restoration and Geoff Allnutt Clocks, which retails Antique Clocks and Scientific Instruments.
We hear about where his interest in clocks and watches originate from, the primary aspects of his job and why a career in watch and clock making is full of interesting things to learn about.
MWM: Where does your interest in clocks and watches originate from?
GA: My father was a watchmaker and had a shop in Tooting, South London. Desperate to earn some money to buy records I went to work with him on a Saturday and really enjoyed seeing all the guys in the workshop repairing things and asked if I could be taught how to originally repair clocks and then later watches.
MWM: Can you tell us what are the primary aspects of your role?
GA: As workshop manager my main role for the last few years has been training the next generation of watchmakers, I have now successfully trained two apprentices from scratch to FBHI. I am also responsible for buying stock and overseeing the rest of the team which totals 5 watchmakers and three clockmakers.
MWM: Typically, what does your working day involve?
GA: I undertake all the watch repair assessments and estimation of work that needs to be done. Trouble-shooting when needed and research for the more complicated restoration projects. I am also 'front-of- house' for dealing with customers, repair enquires and sales of vintage watches.
MWM: What are you currently working on?
GA: I have finished training for the time being and have recently purchased some more equipment. We are at the very early stages of a possible in-house watch project. So far, we are testing our machines' capabilities before we embark further. Already there are so many ideas flying around, I guess my next job will be to nail them down and steer it to a workable and achievable direction.
MWM: If you had to choose a particular favourite clock or watch you've worked on, which one would it be?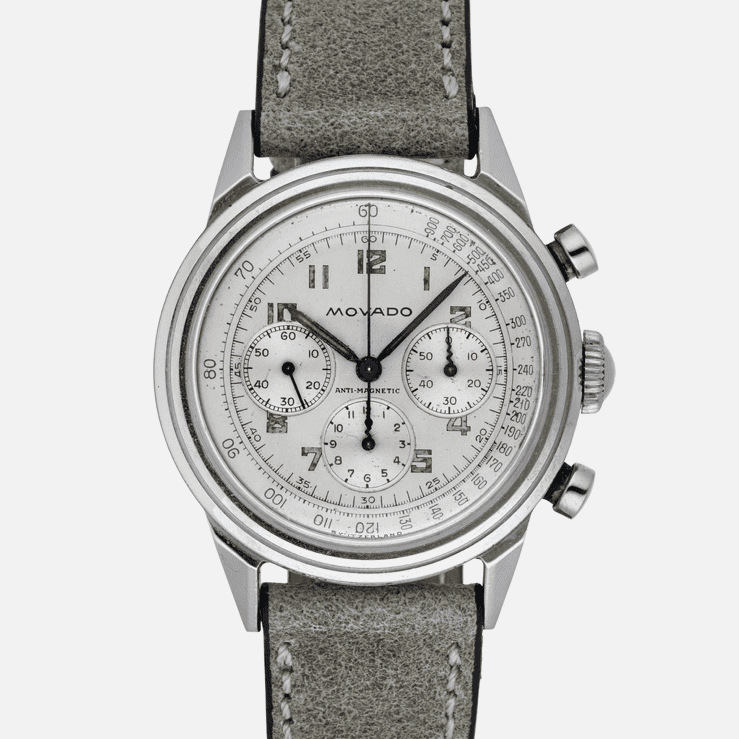 GA: There are too many to choose from but I have a soft spot for vintage Movado watches, my favourite calibre is 95M a modular designed chronograph which came out in 1939 and was years ahead of its time (above). Currently in the workshop is a pocket watch by James Ferguson Cole which has a lever escapement with all the lift on the escape wheel and drilled out and slotted escape wheel teeth. This escapement shows various similarities to the most recent Rolex Chronergy escapement (below) but was made in England circa 1820.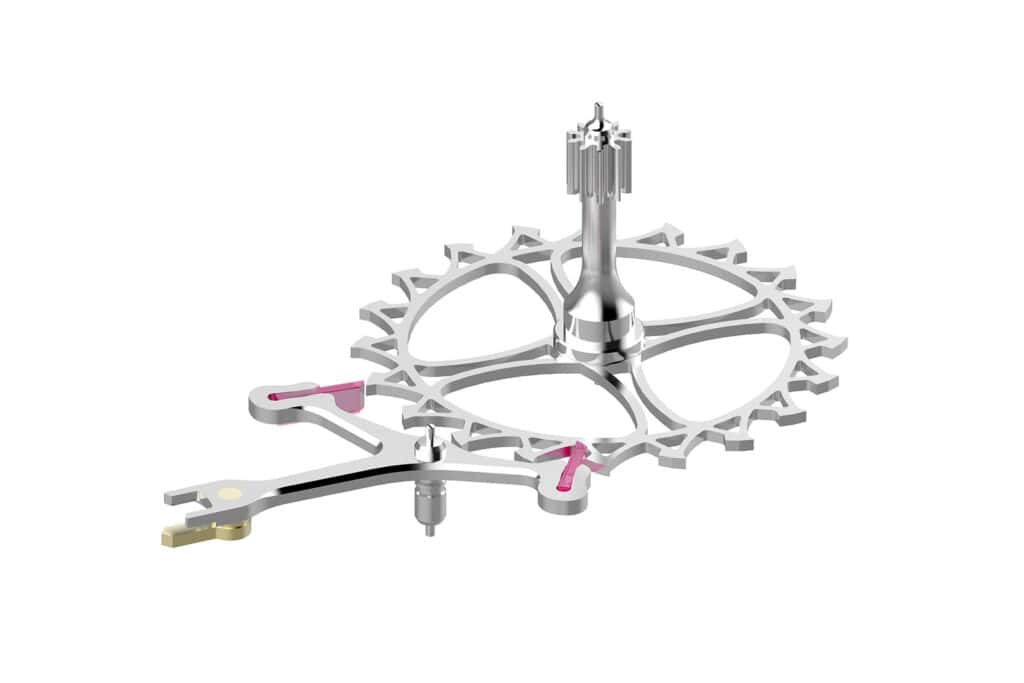 MWM: How do you see your role evolving given the advances in technology?
GA: I don't think there will be any shortage of work especially with few people undertaking pocket watch restoration, but there is always another piece of machinery to enable you to do something new. We have been using a micro welder to do some repairs that would be virtually impossible to do without it. I haven't yet gone down the small CNC route, but I am sure this type of machine will become standard in a restoration workshop.
MWM: Why should people train to become a clock or watch maker?
GA: Firstly, it's a great job full of interesting things which keeps you intellectually stimulated, secondly there is a real shortage of skilled people so you will never be twiddling your thumbs.
MWM: What advice would you give someone who wanted to pursue a career in watch and clock repair and servicing?
GA: Work on as many different types of movements and periods of watch or clockmaking. There is so much to learn, you are never going to know everything. Most people who are successful are a little obsessed with the job, so read as much as you can and embrace your industry by joining organisations like the AHS.
Geoff Allnutt is a Friend of MrWatchMaster