We are delighted to extend our partnership with World Time UK event which is now in its 7th year and offers a great opportunity for watch collectors and enthusiasts from across the UK to meet and try watches from many exciting established and new brands.
The first London Watch Event dates back to 2017, the whole idea started developing when we created the Diver's Watches Facebook Group, in 2011. The group grew very fast (now 74,000+ members strong, making it the biggest online watch group), was very popular and friendly which led them to decide to organise get-togethers, to give members the opportunity to meet personally. Since then, they have organised such get-togethers all around the world.
The 2023 event at a glance:
Date & Time: Saturday September 23rd 2023 (2pm – 7pm)
Venue: The Zen Garden, SOFITEL London Heathrow Terminal 5, TW6 2GD London, United Kingdom
Access from London: National Express or Piccadilly Line Heathrow T5
Important information: please do note that visitors are kindly asked to refrain from entering the room before the doors open at 2pm, to give our exhibitors adequate time to prepare their tables.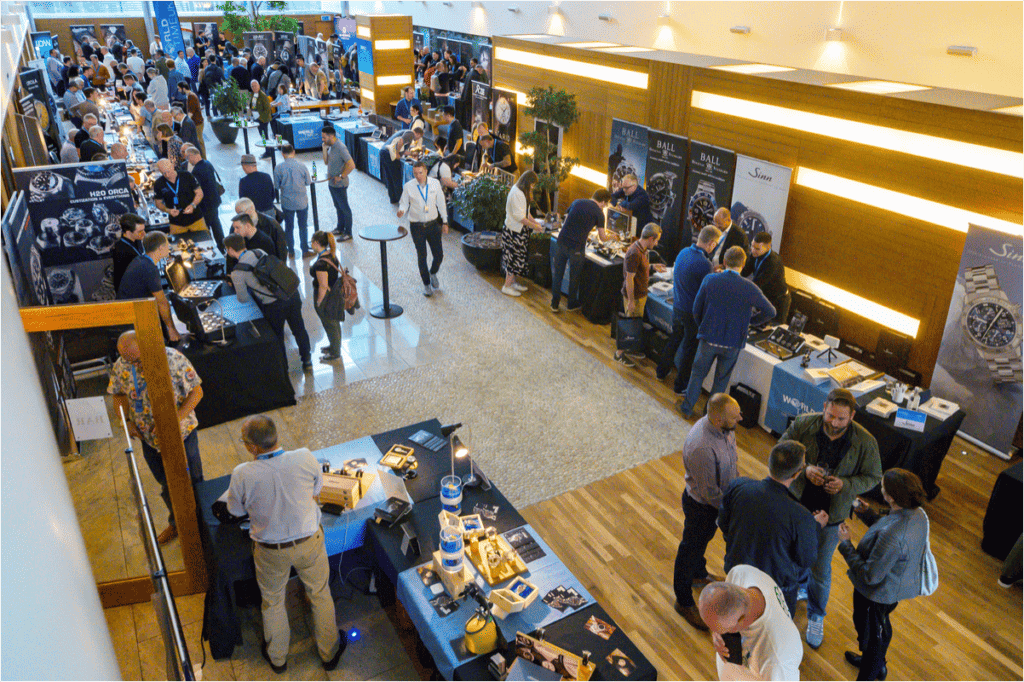 Confirmed brands include…
OCEAN CRAWLER USA, HAVAAN TUVALI, VARIO SG, RZE SG, H2O Germany, HELBERG Germany, FORMEX Switzerland, SUBDELTA Germany, BRAGDUR Norway, DARTMOUTH BRANDS UK, EMILE CHOURIET Switzerland, EPOS Switzerland, ECHO/NEUTRA Italy, DUCKWORTH PRESTEX UK, RALF TECH France, XICORR Poland, ADLEY UK, 96ZERO UK, ATTO VERTICALE Italy, OFFSTAGELAB Italy, TUSENÖ Sweden, HEINRICH Germany, SQUALE Switzerland, MARLOE UK, VENEZIANICO Italy, SWISS WATCH CO. USA, BVOR UK, GECKOTA UK, ALLEMANO TIME Italy, CHRONO EMOTIONS UK, ESCUDO UK, HOROLOGIUM UK, CLEMENCE UK, STUDIO UNDERD0G UK, ZULU ALPHA UK, CIRCULA Germany, DOXA Swiss, BALL Switzerland, APIAR LONDON UK, ISOTOPE UK, HENRY ARCHER DK, AQUASTAR, ISOFRANE, TROPIC Switzerland, CARRINGTON SMITH UK, RADCLIFFE UK
Entrance is free and we'd be delighted to welcome you as a guest of MrWatchMaster using the ticket below.