WatchPro Salon returned to London between Friday 10th and Saturday 11th November. Once again, the event took place at The Londoner Hotel in Leicester Square with a Press, VIP Preview and Cocktail Reception on the Friday followed by a full Saturday for collectors and enthusiasts.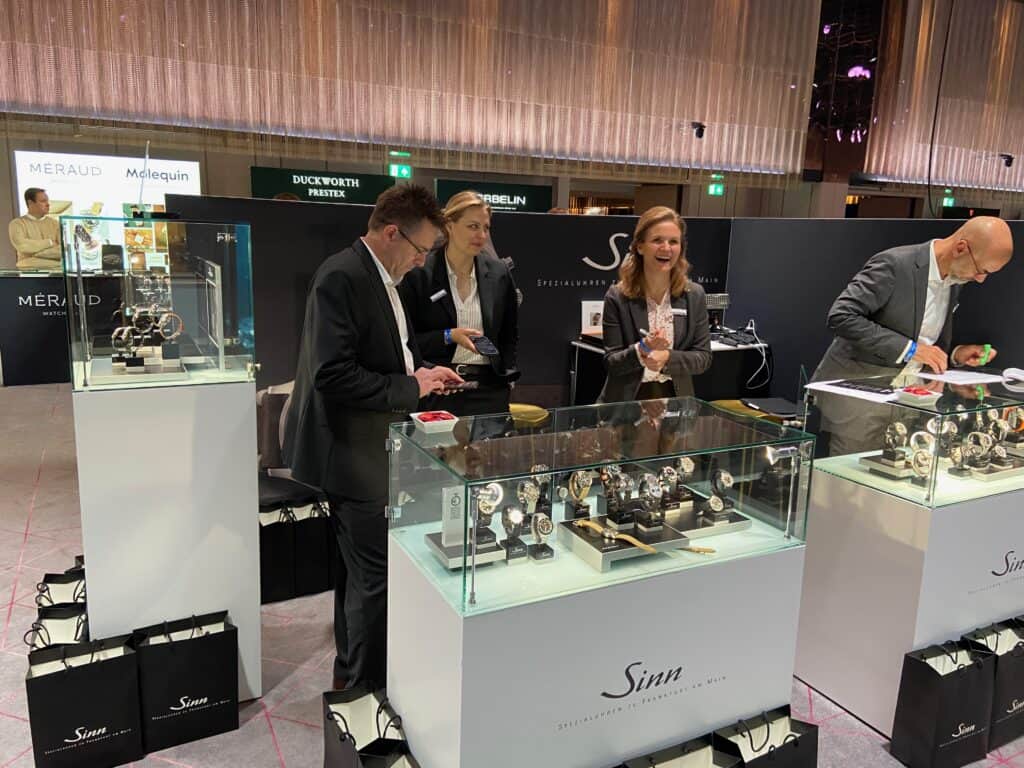 There was a full schedule of seminars and talks covering all aspects of the watch sector, covering topics including, collecting and investment trends for 2024, women in watches and sustainability.
Overall, there were 38 brands at the Salon which was slightly down on the previous year. They were spread over two floors, with the 33, predominantly independent brands, in the Londoner Hotel's Ballroom with the 5 pre-owned companies on the floor above.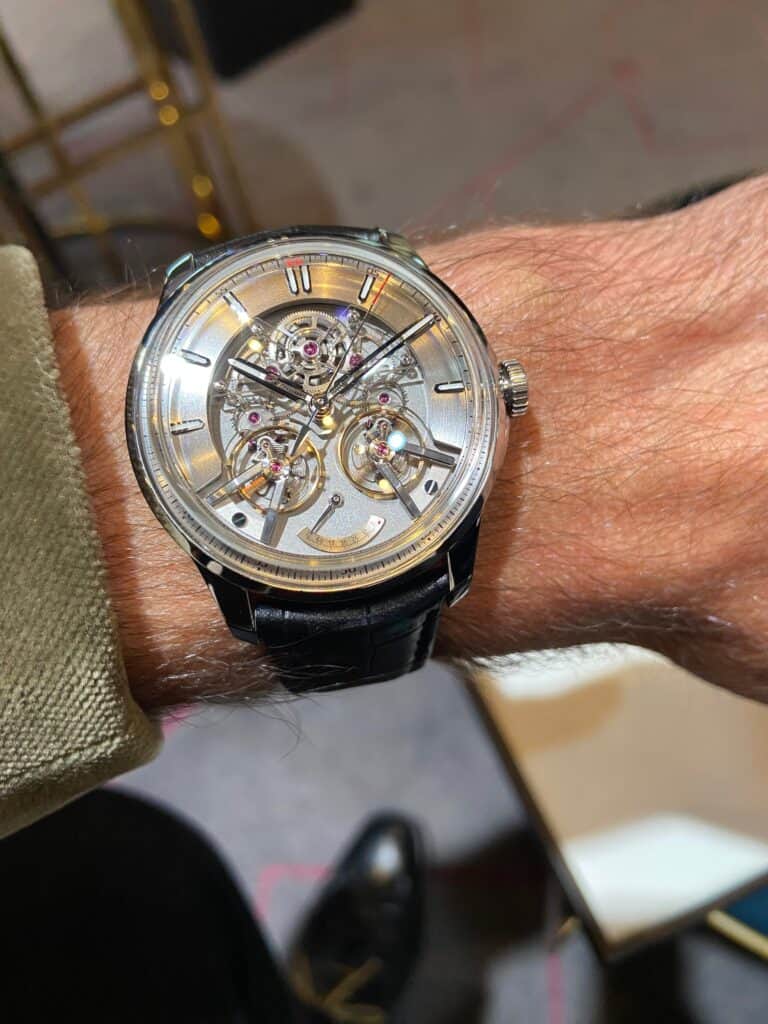 The brands exhibiting were, Arcanaut, Awake, BALL & Co., Bianchet, Bloombar Watches, Brooklands Watch Company, Cyrus, Czapek (above), Duckworth Prestex, eBay, Edward Christopher, Elliot Brown, Gerald Charles, Herbelin, Ikepod, Isotope, Luminox, Méraud Watch Co., Molequin, Out Of Order, Perrelet, QlockTwo, Robot Watches, Seiko, Sherpa, Sinn, Squale, Tempus Lord Jewellers, The Diamond Box, The Watch Register, Triology Jewellers, Van Brauge Watch Company, Victorinox, Watches Of Knightsbridge, Wolf 1834, Yema (below), Zeitwinkel and Zodiac.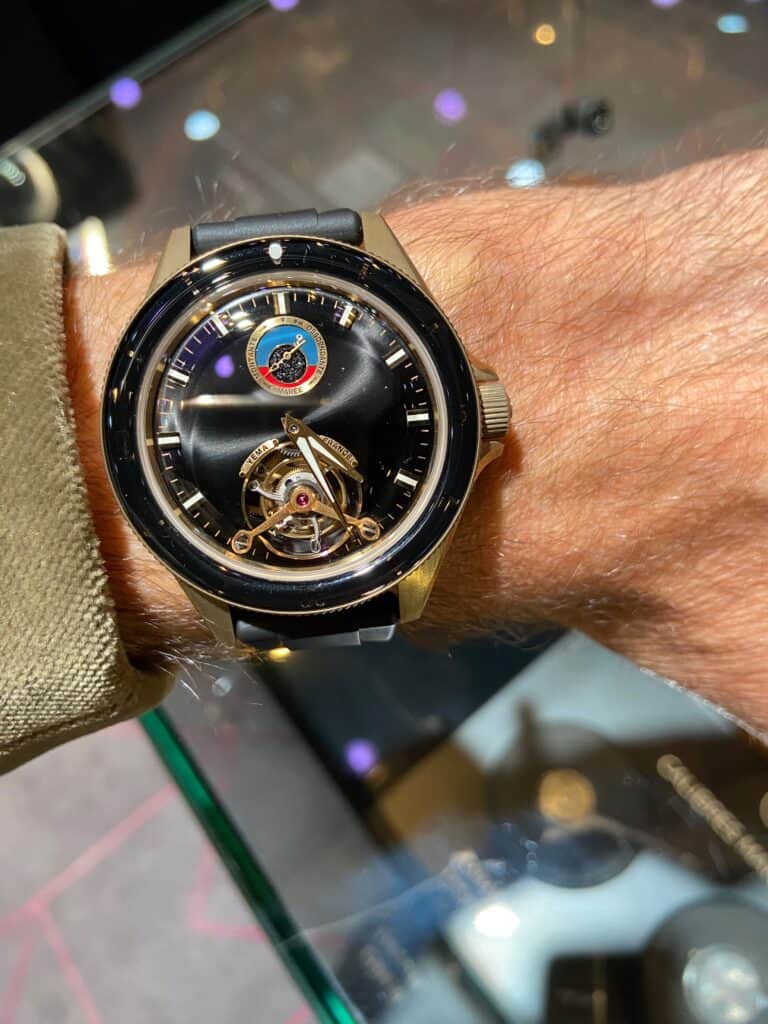 The Pre-Owned Lounge was in association with eBay, where collectors seeking a timepiece with history were able to browse collections from Bloombar, The Diamond Box, Trilogy Jewellers, The Watch Register and Tempus Lord. It was great to see an array of stunning pre-loved pieces from the likes of Rolex, Patek Phillipe, Jacob & Co, A. Lange & Söhne and Cartier. Trilogy Jewellers had a magician – Michael J. Fitch (below) – at their stand which was very entertaining and encourage visitors to interact and spend time with them.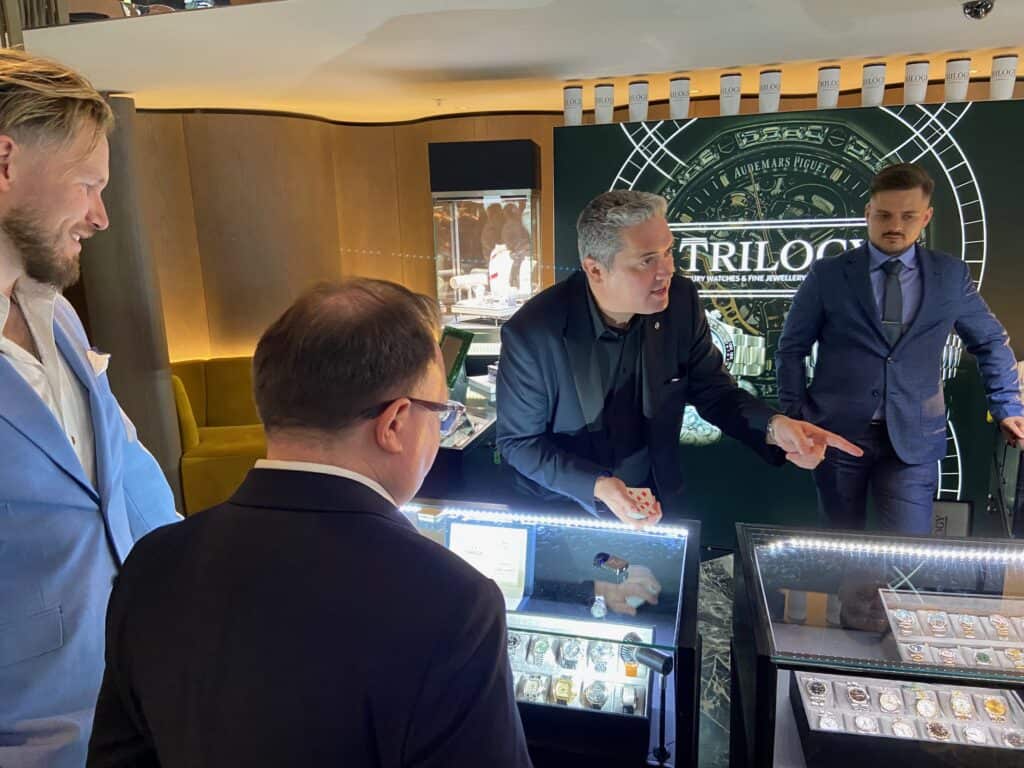 In the ballroom, there was the BMW Recharge Lounge which was designed to offer attendees the chance to take a break from the hustle and bustle of the exhibition floor and experience the comfort and elegance synonymous with the BMW brand. Located within the Londoner Hotel's Ballroom the lounge offered a moment of tranquility with relaxing express manicures, massages, and coffee which was greatly appreciated.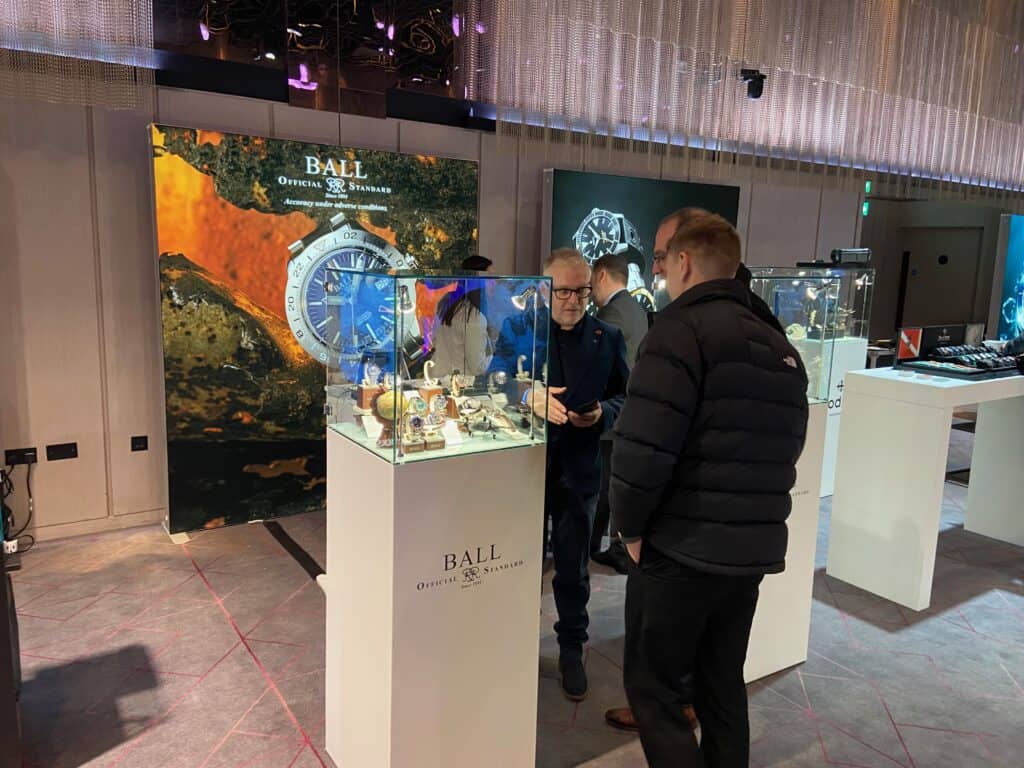 It was apparent that there was a lack of mainstream brands, compared to previous events, with only the likes of Seiko, Ball & Co. and Herbelin being present. However, it was encouraging to see and meet new brands with great stories to tell.
Three brands of note, were Arcanaut, Awake, Brooklands Watch Company and Van Brauge Watches.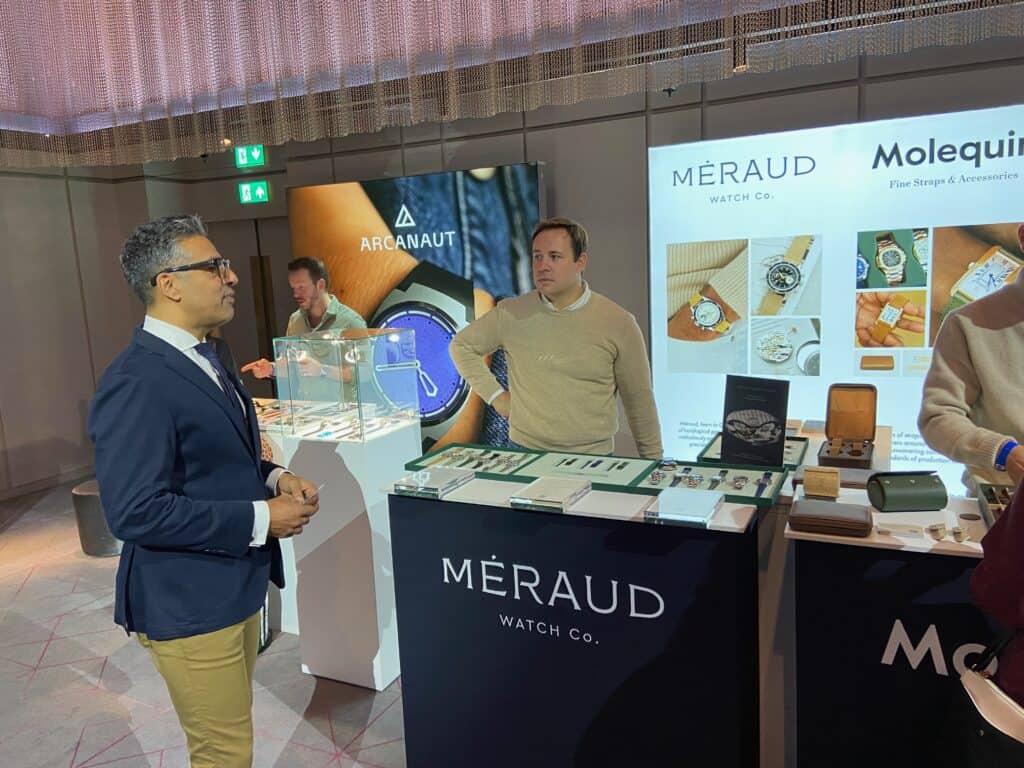 Arcanaut watches (below) are manufactured in Denmark, using mostly Scandinavian materials and components. Their watches are characterised by their focus on simple aesthetics, ergonomics and honesty in materials. Some of the most interesting watches were those with dials made of Fordite (also known as Detroit agate or Motor City agate, is a lapidarist term for polished pieces of finely-layered paint masses from automobile factories).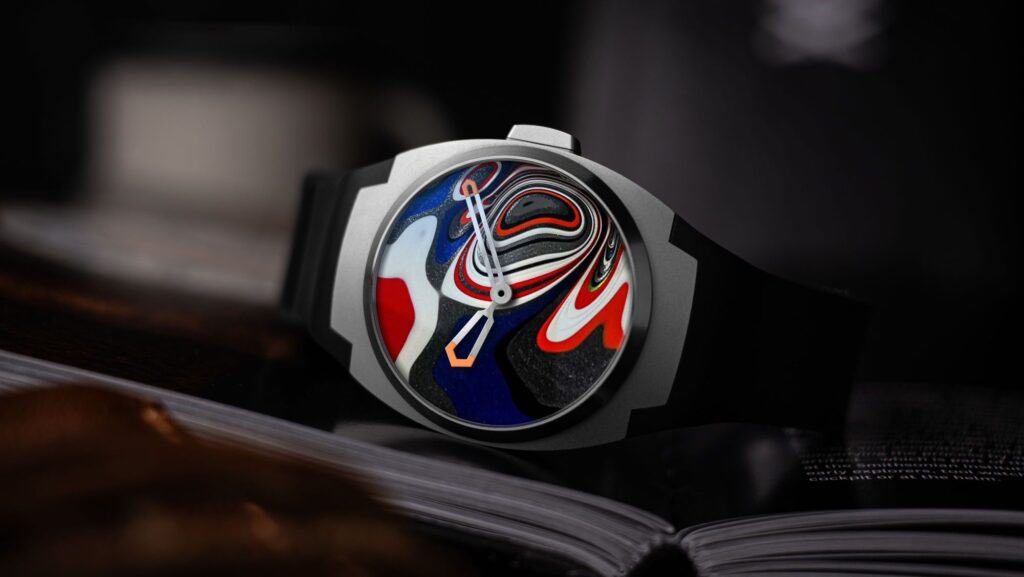 Awake (below) is a French brand with a team that has experience in design, micro-mechanics and engineering with a passion for watchmaking which is reflected in the smallest details. They use fascinating materials such as meteorites for their dials.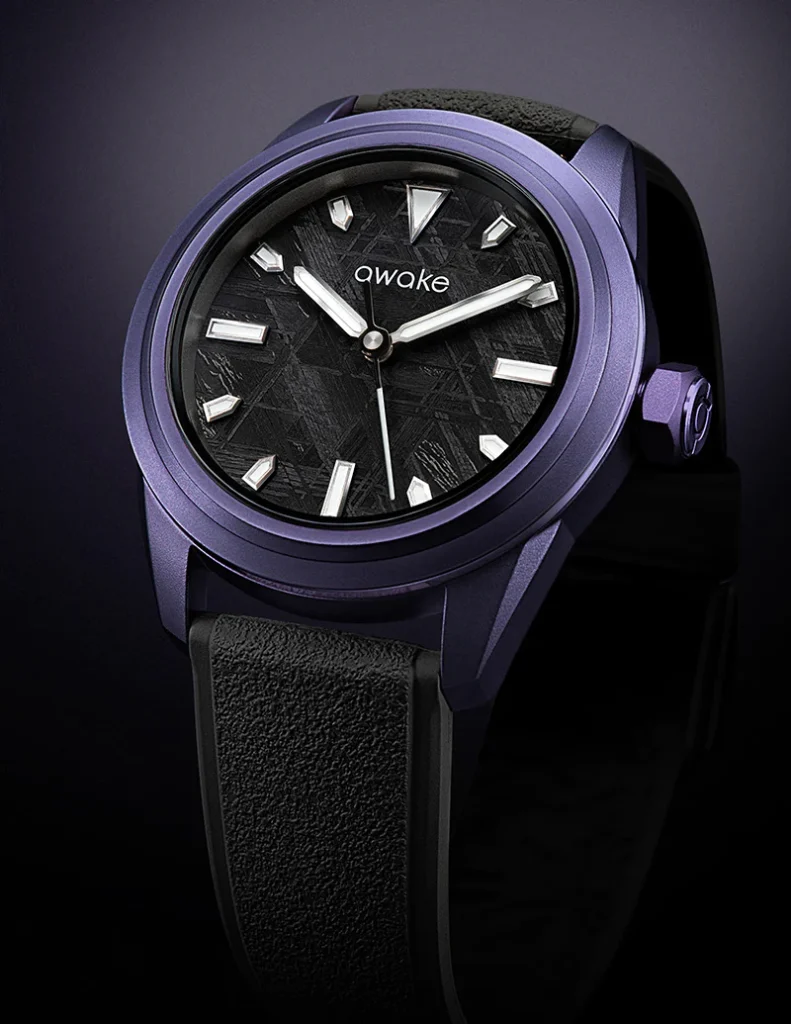 Brooklands Watch Company (below) is a very British brand with a British heritage. They manufacture luxury watches inspired by the heritage of Brooklands Motor Circuit. Their Triple-Four watch has been designed by Sir Terence Conran who attended races with his father as a child.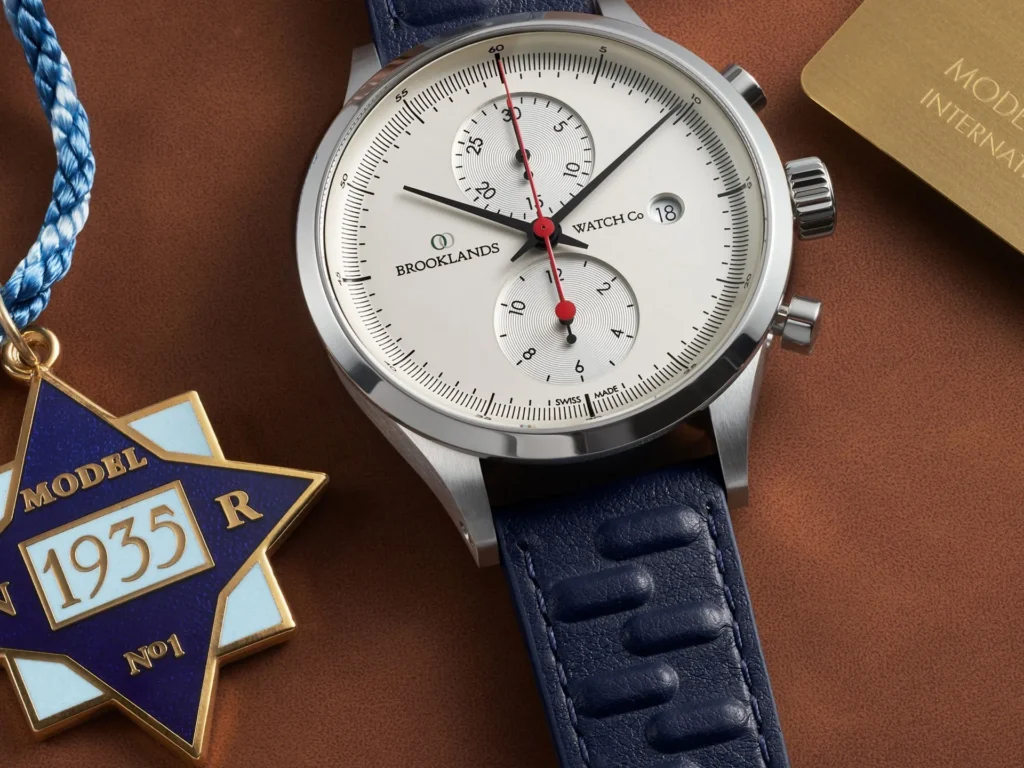 Van Brauge Watches (below) are a family-run business dedicated to bringing nostalgia and craftsmanship back into the timepieces of today. Founded by Max Van Brauge, their aim is to create watches that blend classic designs with modern technology while always keeping quality first.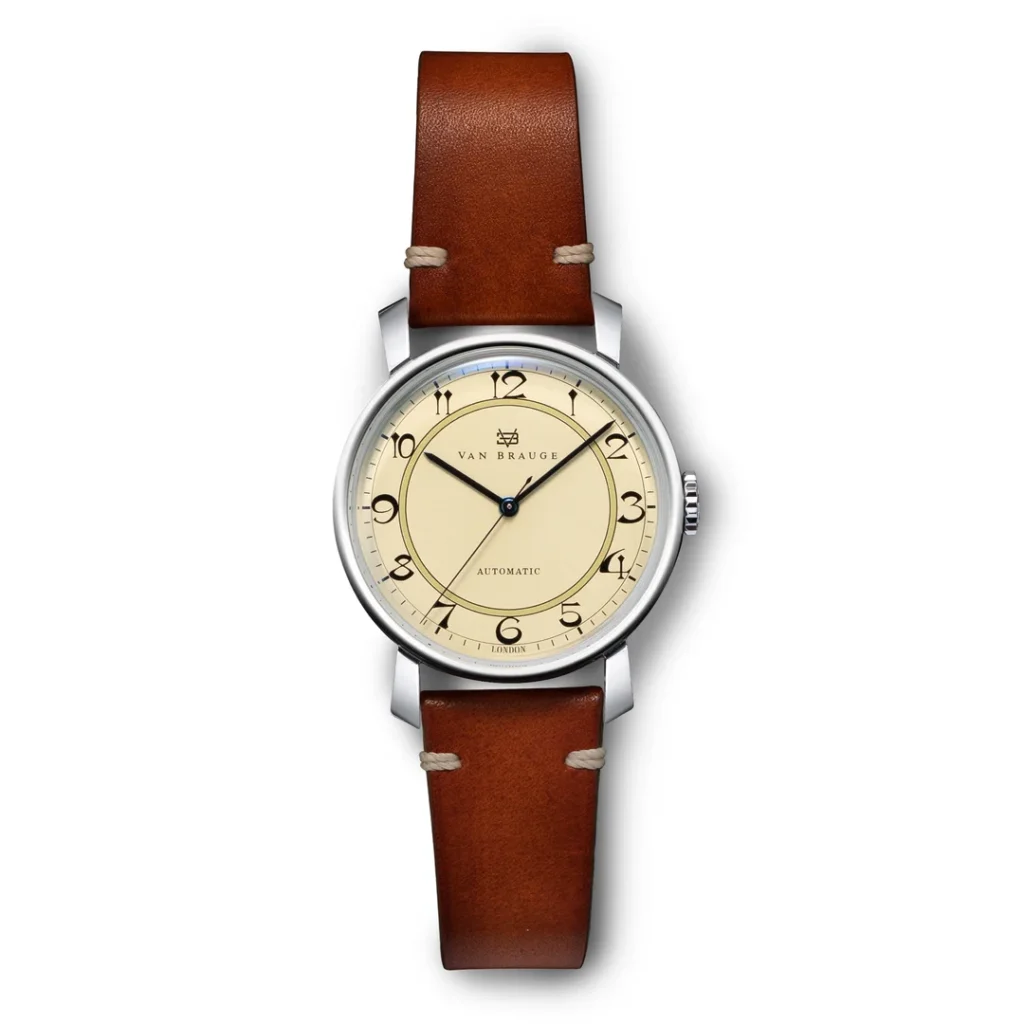 It was refreshing to be able to meet the founders and owners of the brands, who were able to tell their own stories. It is always great to feel the passion and enthusiasm they have for their creations and how it has invariably changed their lives in a good way and will hopefully continue to do so.